Birthdays are a big deal in our house, and Boo turning six was no exception – we start planning her birthday party back in January and this year Boo decided on a Superhero theme. Previous years have seen Giraffes, Princess and Pirates, Mermaids and Unicorns so I was excited to start planning.
I will freely admit that I like to go big when it comes to Boo's parties, her Baptism was likened to a mini wedding complete with favours and a Choccywoccydoodah cake – but for me it's never been the amount a party costs but the little details that come together to make a special memorable party that is fun for Boo and her friends.
Party Pieces aim to take the stress out of party planning without losing any of those little touches so they set me the challenge of picking out my favourite superhero party pieces out. First things first was I decided on two very important things: the party had to be gender neutral and themed not character lead. Sounds simple but increasingly it's getting harder and harder to find more traditional party decorations and accessories. I was spoilt for choice at Party Pieces and opted for the Comic Superhero Range, there are so many items from cups, to paper straws, to bunting and much more. I love the red, yellow, blue colour way which instantly set the colours for the party, making the annual balloon conundrum a doddle.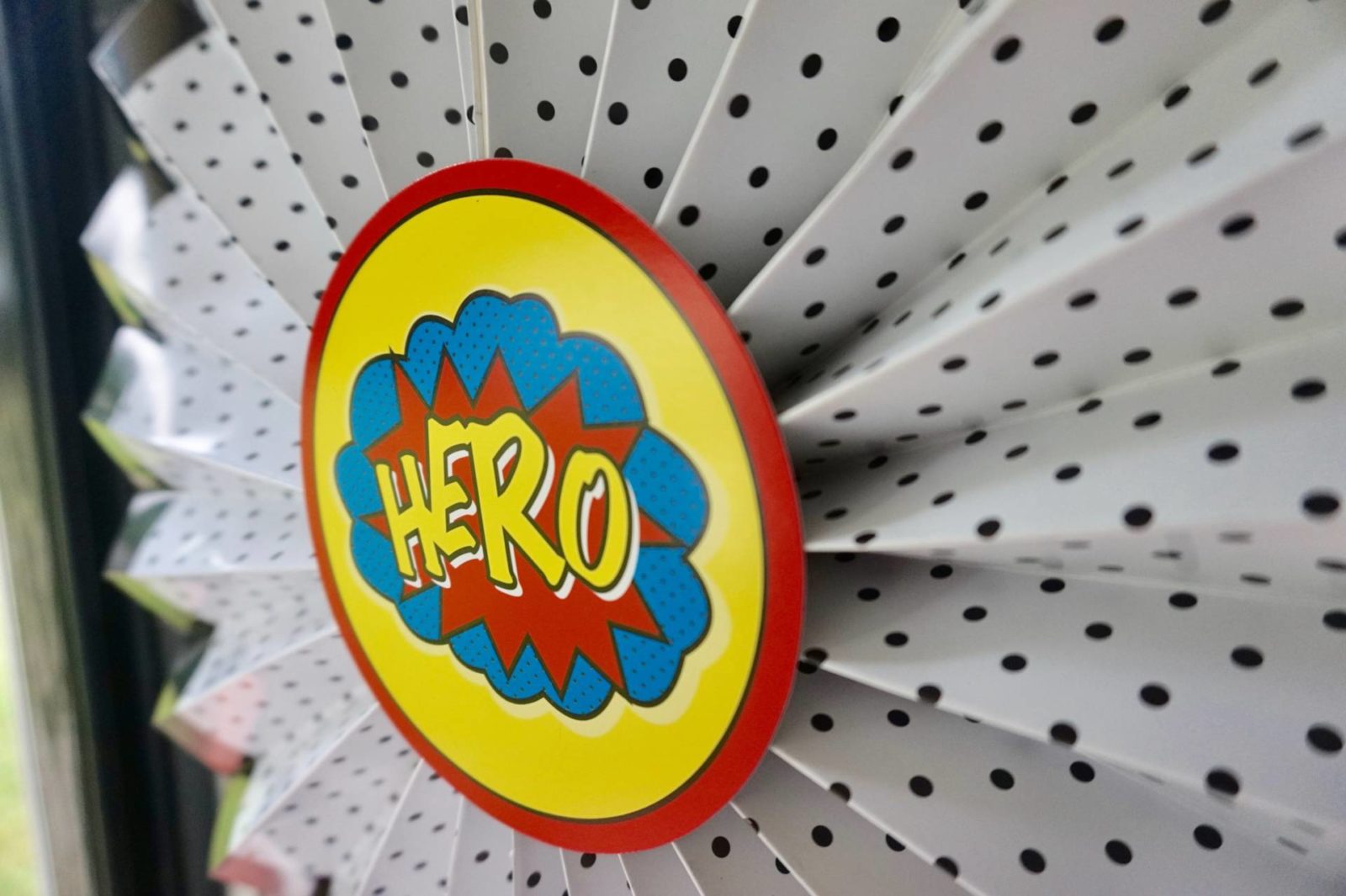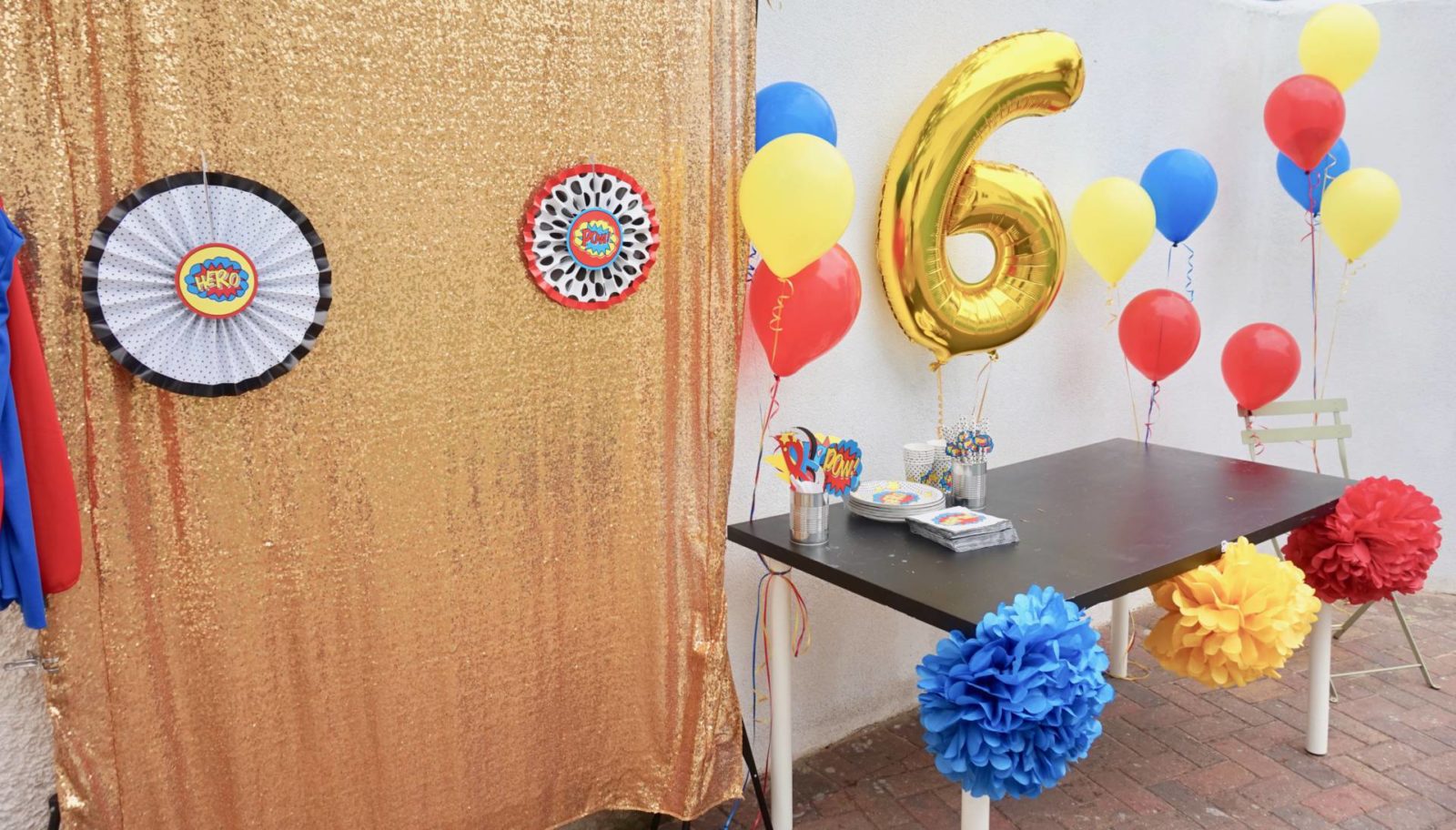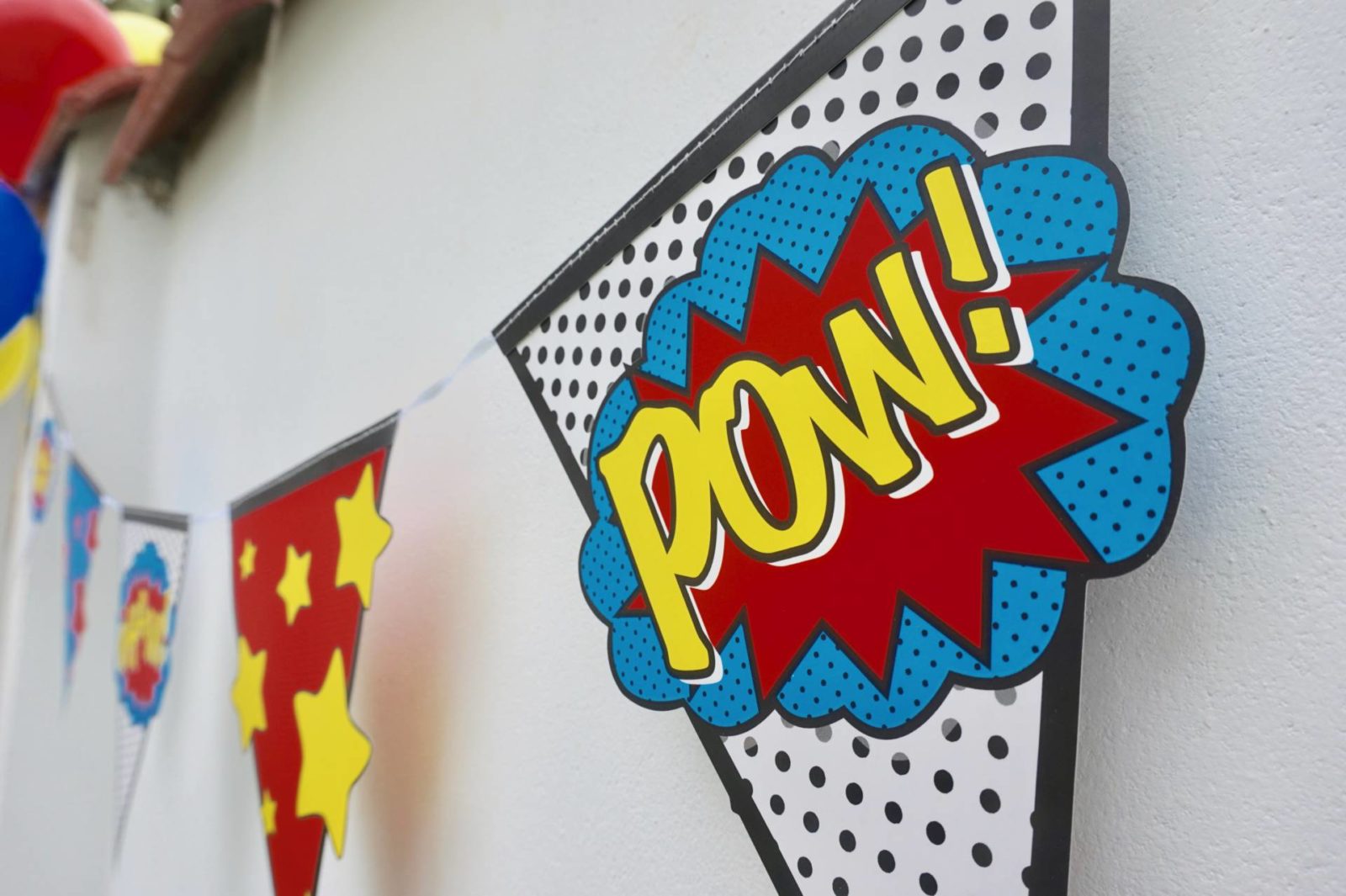 One of the best parts to having a summer birthday is being able to have your birthday party in the garden; our garden mirrors our home, minimal and white which gives us a great blank canvas to decorate. I chose two of the bunting packs which was more than enough to help transform the garden into a superhero extravaganza. A top tip of mine to easily add bursts of colour is with the pom poms (but remember to assemble them the night before – I've learnt this from previous years) – they're super affordable and really help tie a theme together.
Like I said preparation is key!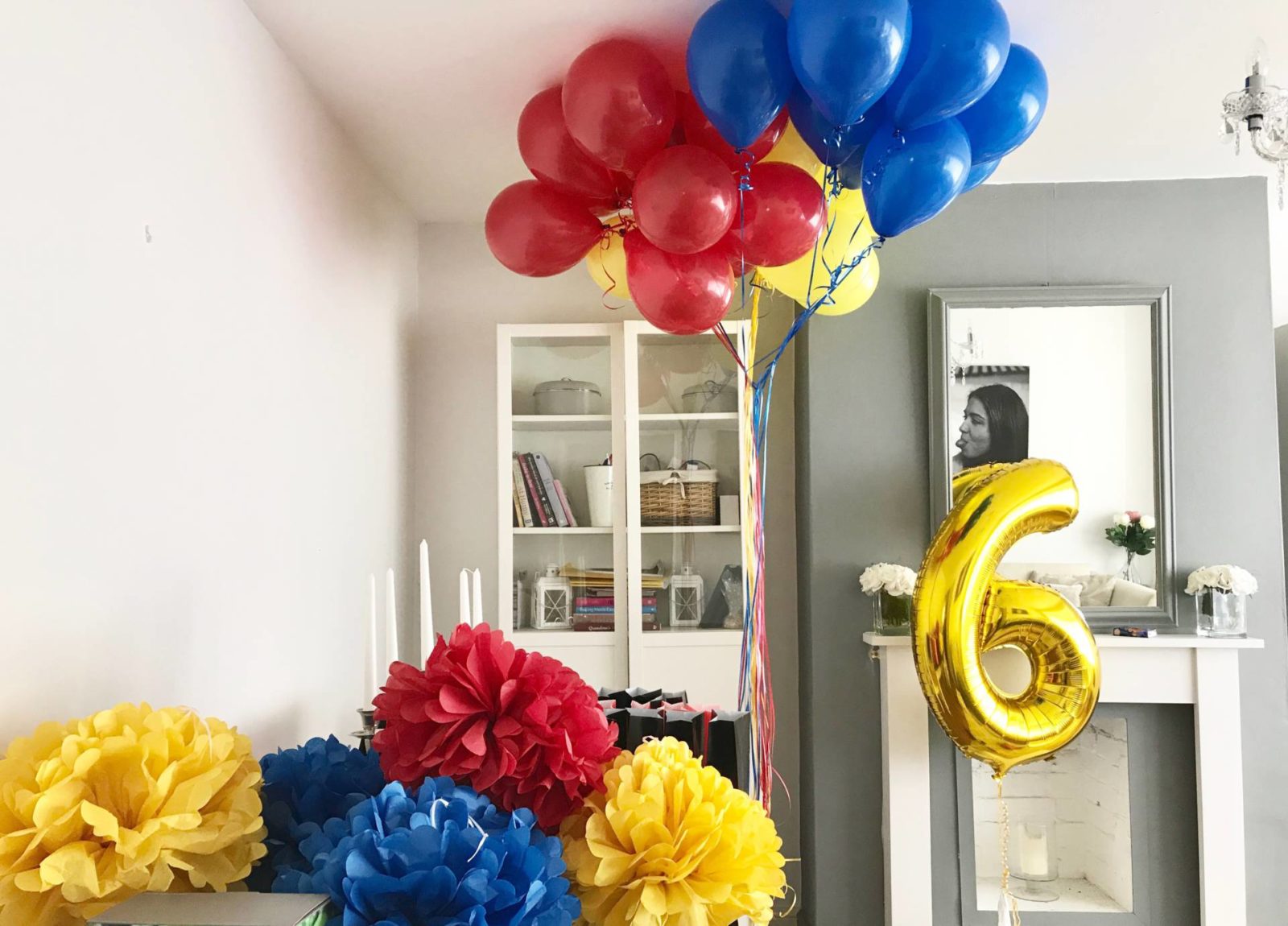 I was impressed with the paper straws, I've had some previously and they tend to disintegrate after being in a drink for more than a few minutes but these really held their own and were a hit with the children – another small detail that was a winner was the superhero party confetti – yes I may still be finding stray whams and pows nearly two weeks on but they are super cute, excuse the pun!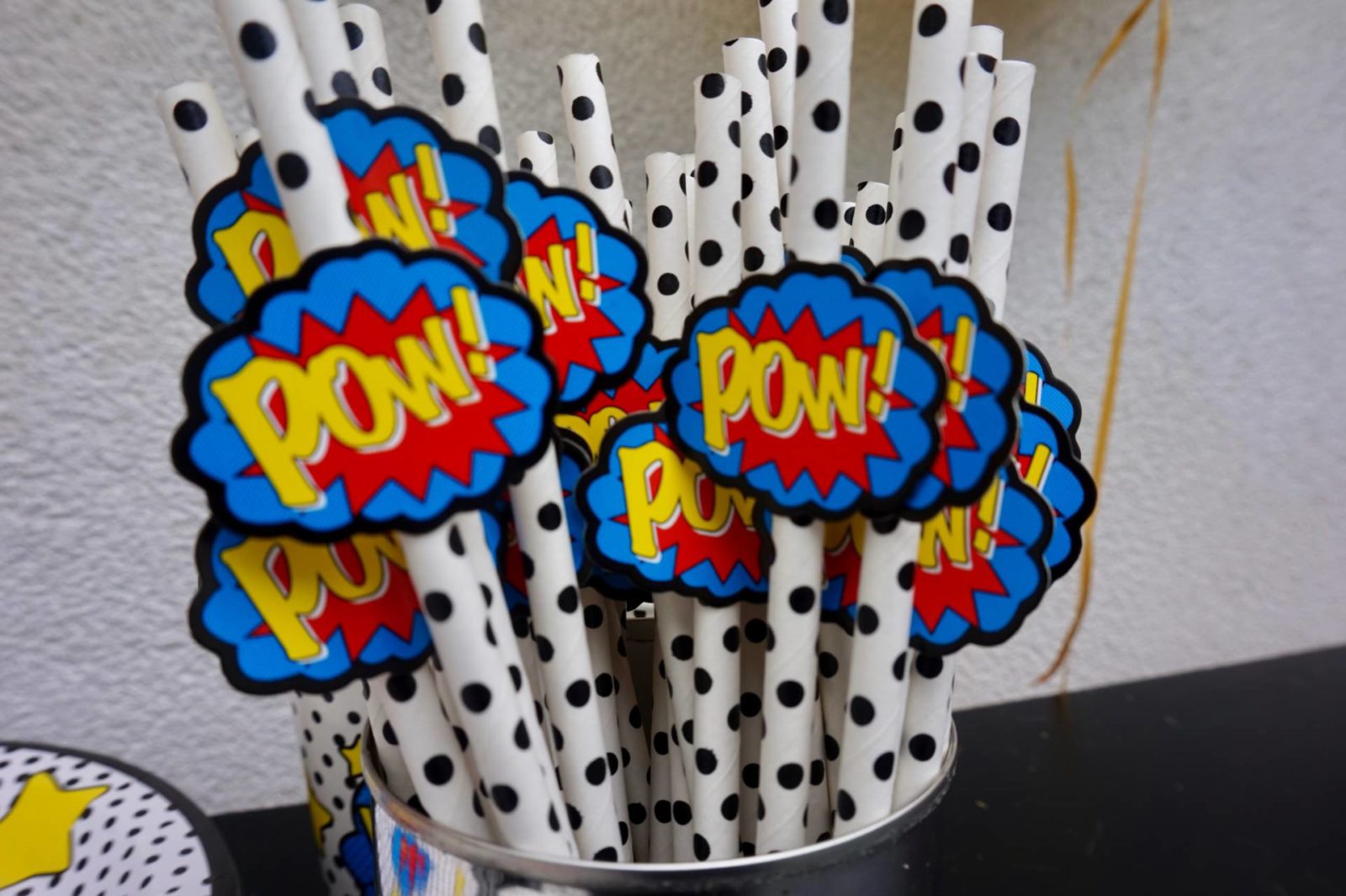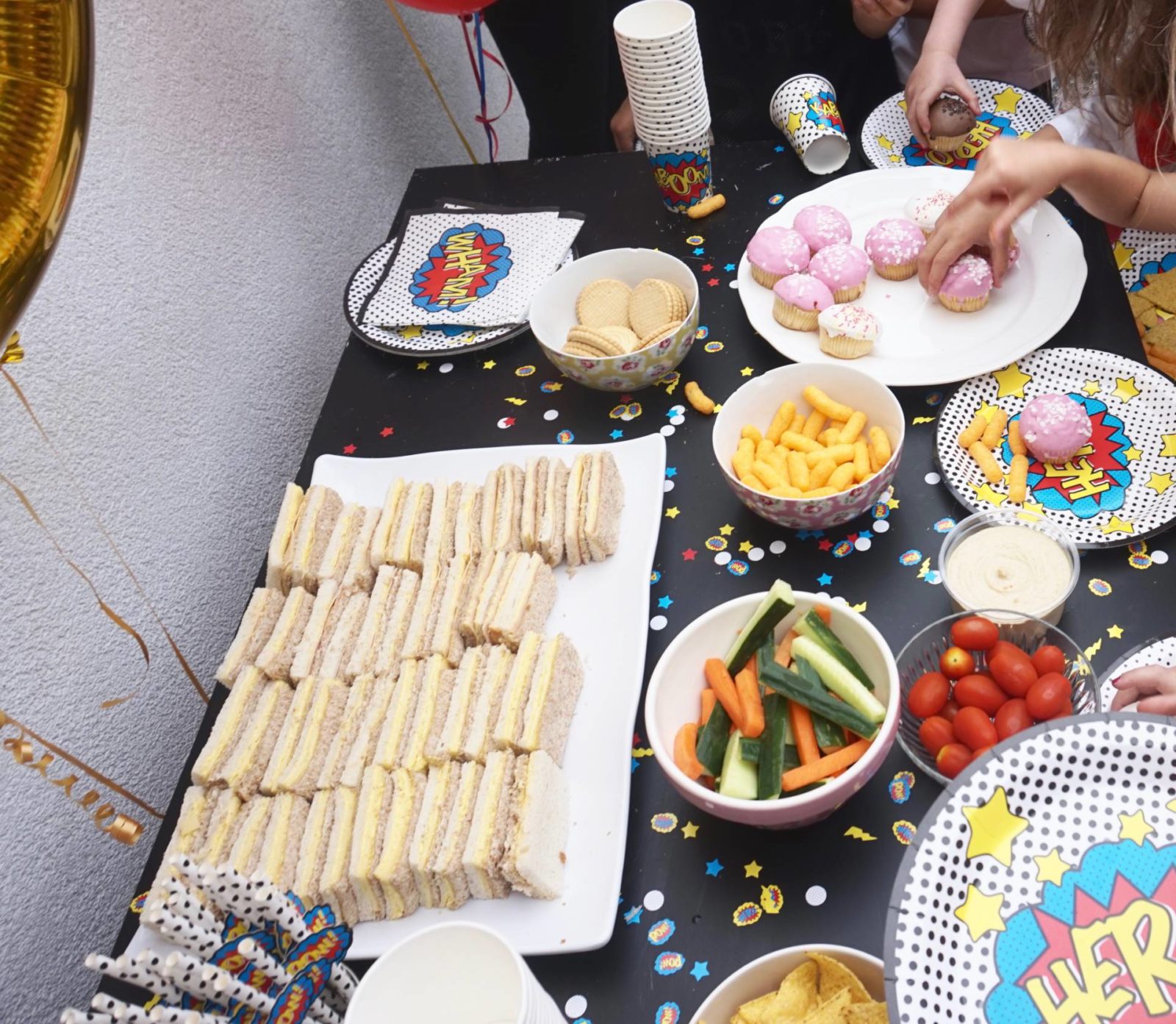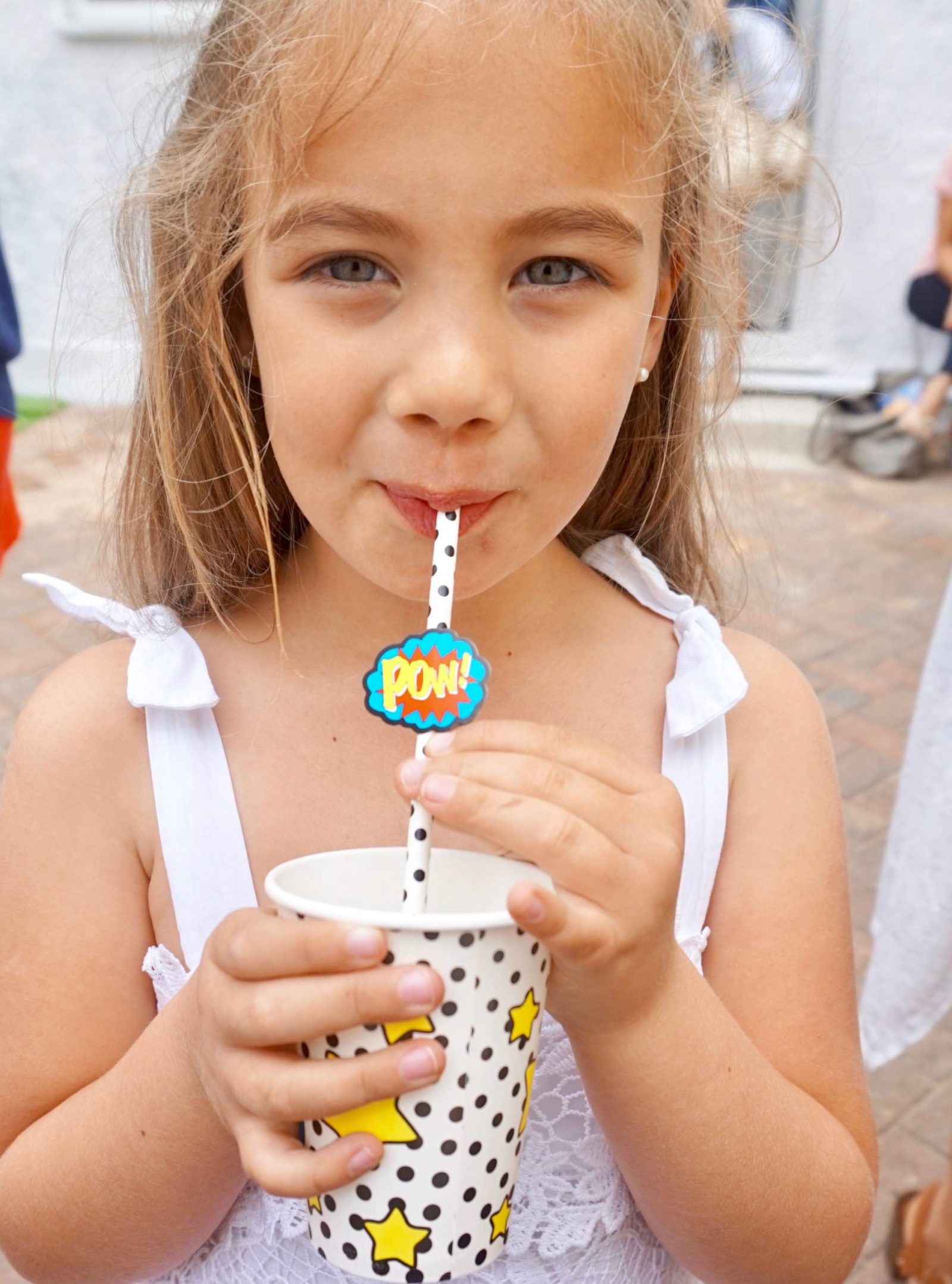 My favourite area of the party has to be the photo booth – we already had the gold glitter curtain from my Mum's 60th Birthday back in May and the photo prop kit was perfect which I coupled with the superhero capes in red and blue and the comic superhero party pinwheel decorations, the children absolutely loved it and the parents enjoyed capturing lovely snaps.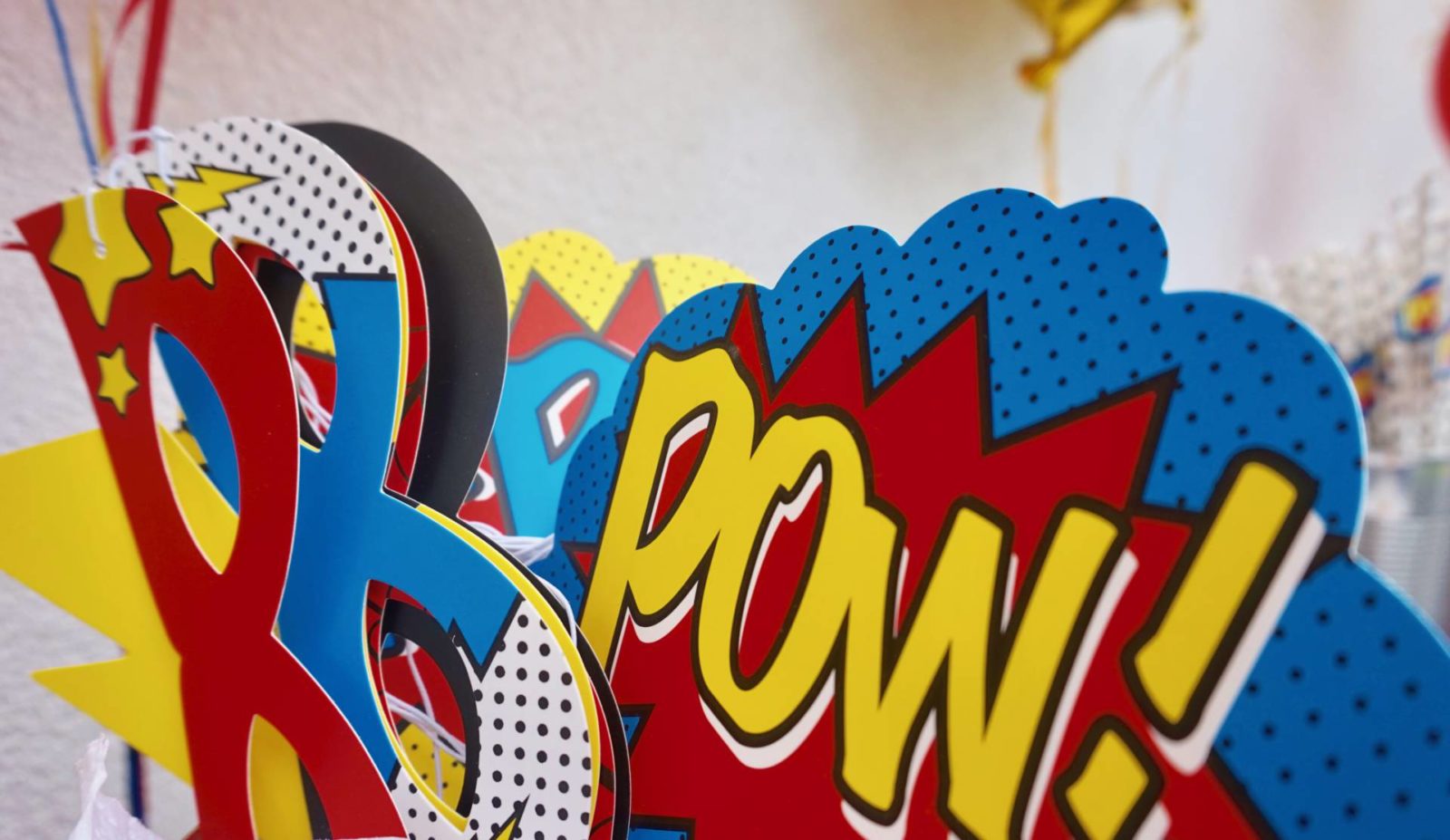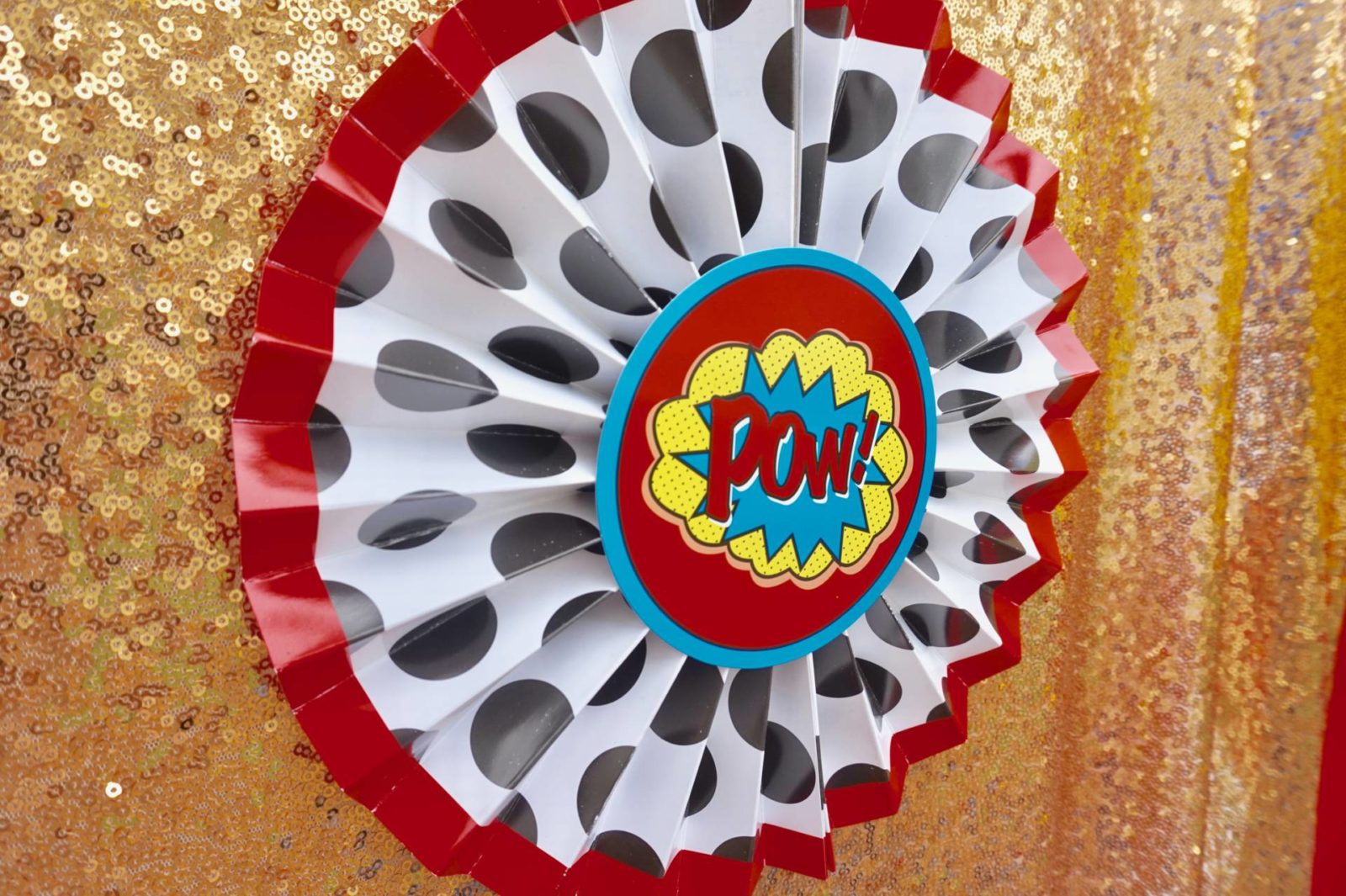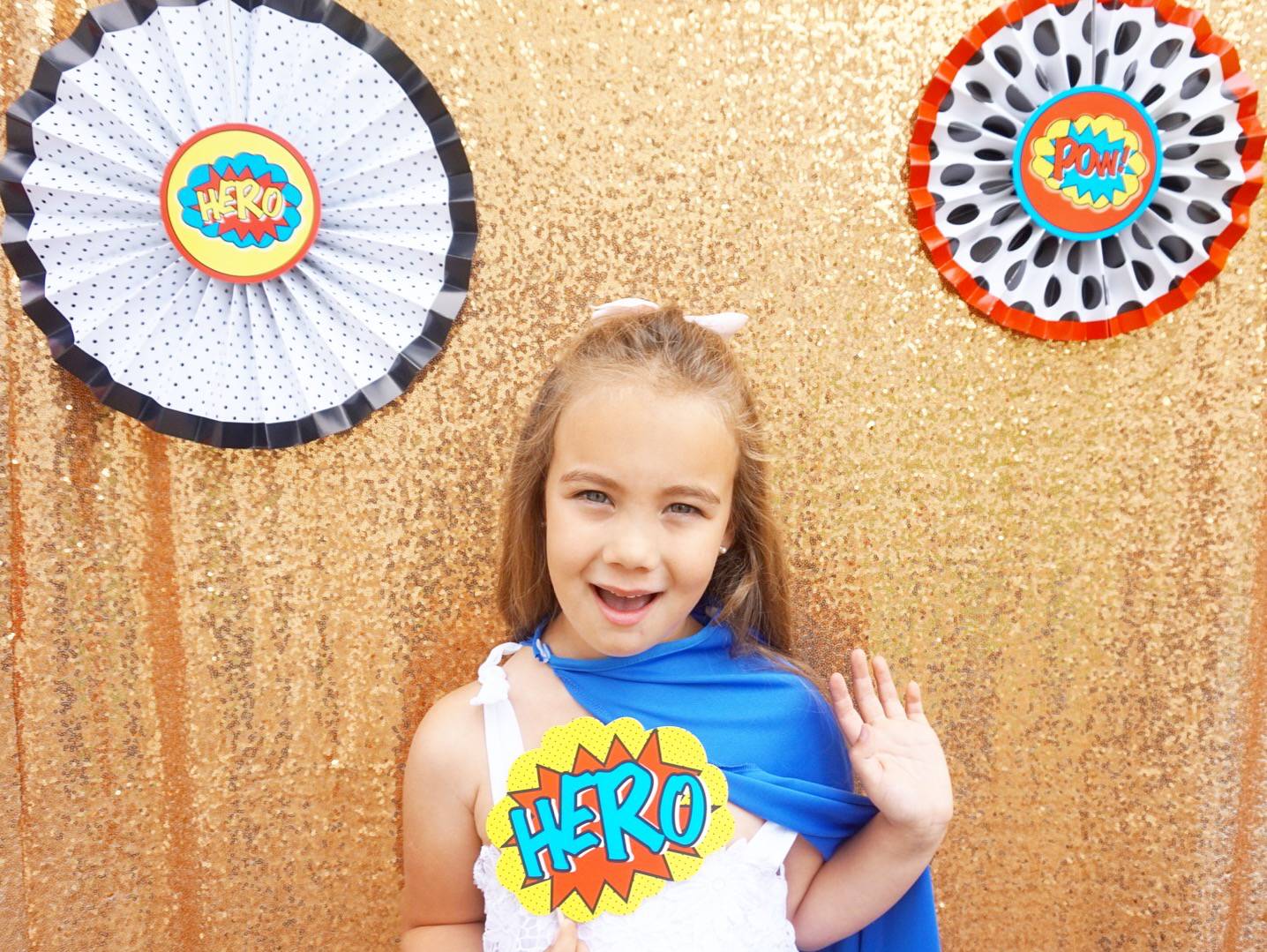 I couldn't not mention Boo's birthday cake – it was a simple plain Costco cake (Costco is life!!) which I had ordered a topper for online but was let down at the last minute and was running round like a headless chicken (I literally have not a single creative bone in my body so making something myself was out of the question!) when Anne-Marie a mum from school and all round amazing baker saved the day with these amazing cake decorations for Boo – my only complaint? She doesn't have a website so I can share her details with all of you… thank you so much!
When it comes to party bags I'm a big believer in keeping it simple – I opted for the red paper party bags and filled them with an assortment of Smiggle goodies (both multi buys and sale items) some sweets and a slice of birthday cake.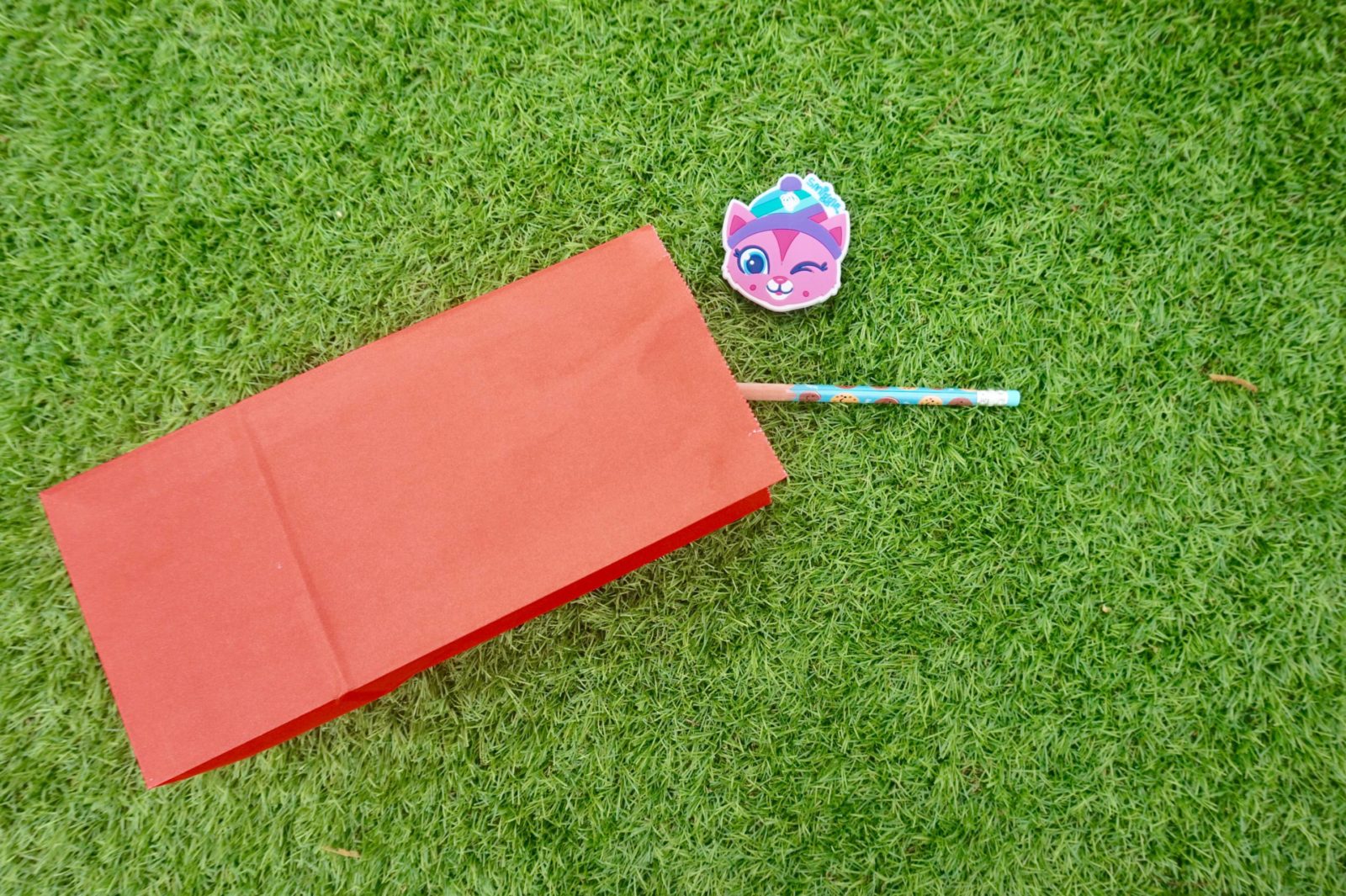 I like to think I've become a bit of pro when it comes to children's birthday parities and I've come to the conclusion that it's not how big a party is but how much thought you put into the day that helps transforms a suburban garden into the the Superhero party of dreams for Boo. And with quality party ware from Party Pieces you're left only having to worry that you don't drop the cake…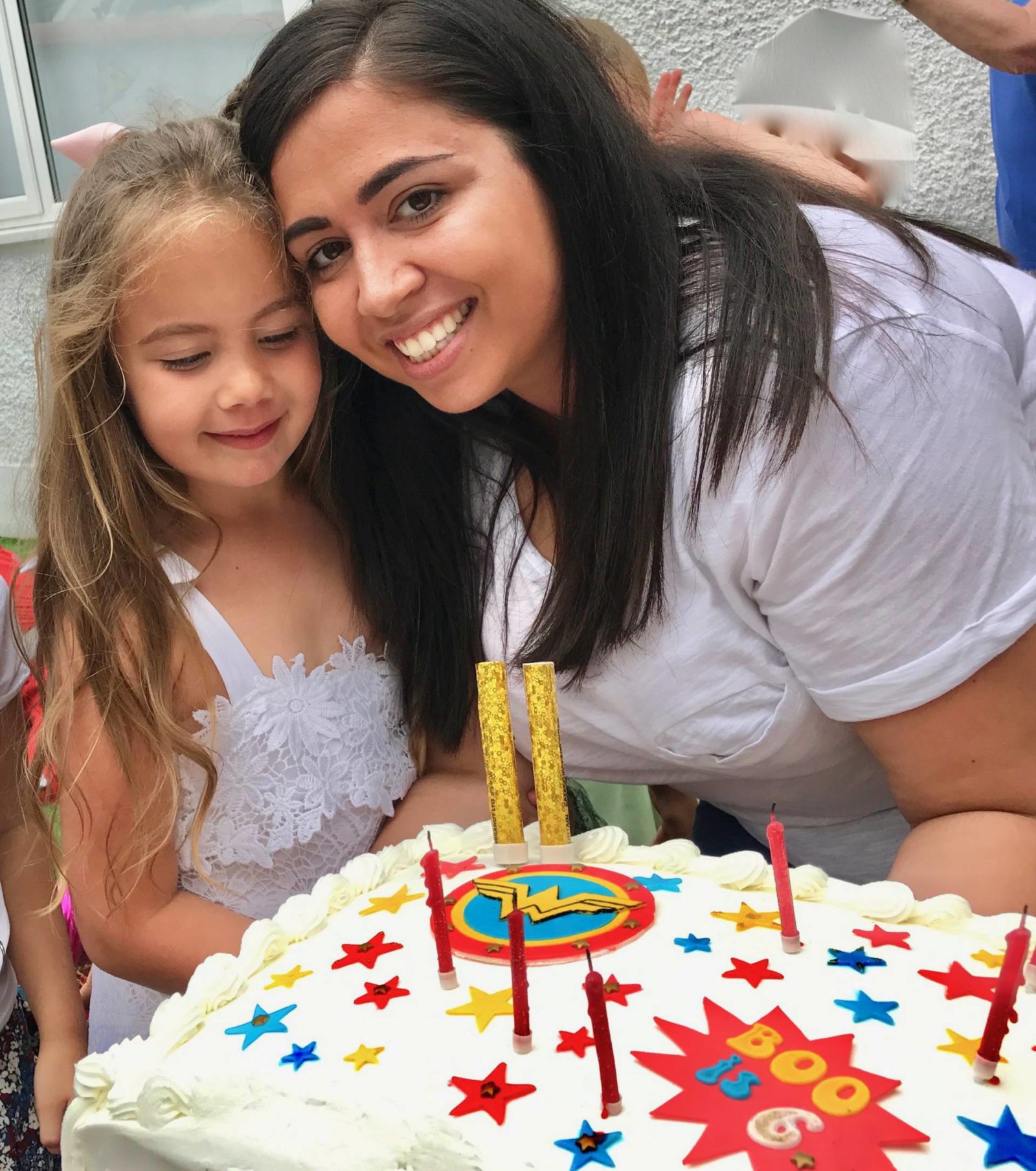 Disclosure: Party Pieces gifted us a selection from their Superhero range for the purpose of this review.