I've spoken previously about my role as co-chair on the PTA for Boo's school and with the summer fair fast approaching it's all hands on deck to make our Galstonmary summer event a rip-roaring success.
The flipside to fundraising for the PTA is spending the money on worthwhile projects within the school. Last year we were able to contribute 50% of the cost of a brand new ICT suite which is used by the entire school on a weekly basis.
For over a year, our head teacher has spoken about her vision of creating an covered outdoor multi-purpose space that can be used for teaching, play and prayer. Infinite Canopies are a great example of how thinking innovatively when it comes to outside space in educational settings gives endless opportunities for the children to really get the most out of the space especially when half of the school year has the oh so classic status of 'wet play'!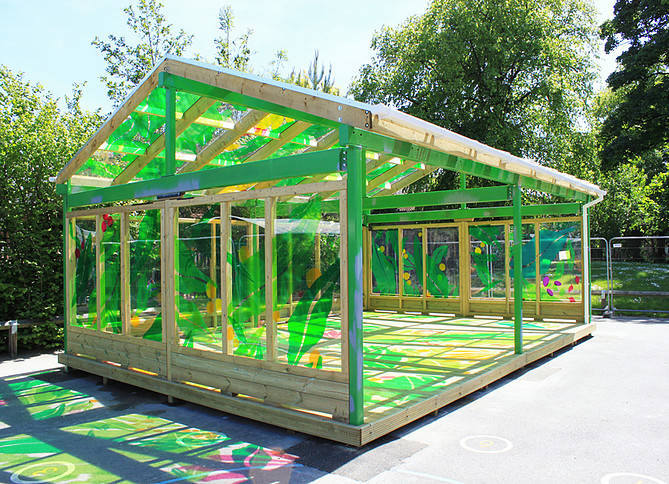 With Infinite Canopies you have the choice between steel and timber frames both offering great use of space and both have the amazing flexibility of the canopy design which is perfect for catching little one's attention and sparking their imagination.
Infinite canopies don't just offer outdoor classrooms they can design and install bespoke friendship circles – isn't that the just the loveliest idea – right through to canopies for secondary schools. And with such a versatile approach that will surely be of great benefit to all the children, this is one suggestion I can't wait to bring up at the next PTA meeting.

This is a collaborative post