What do you think of when I say Pizza Express? For me like many it's a mix of great tasting pizza, dough balls (for the kids of course!) and lots of fun colouring the hats in and adding the stickers from the Piccolo menu. Pizza Express is synomous with family time – so what if I told you that Pizza Express are now offering pizza making parties for adults!
I've already talked about how they're our second dining table – we're literally there every week and love it so much so when I have to admit as I made my way to the White City Pizza Express without Boo it did feel a bit weird; however being greeted with a glass of prosecco soon had me forget all about that and I was looking forward to what an adult pizza party involved.
The decor of the Pizza Express in White City is a real reflection of the area's great sporting past with White City Stadium having hosted the Olympic Games in 1908.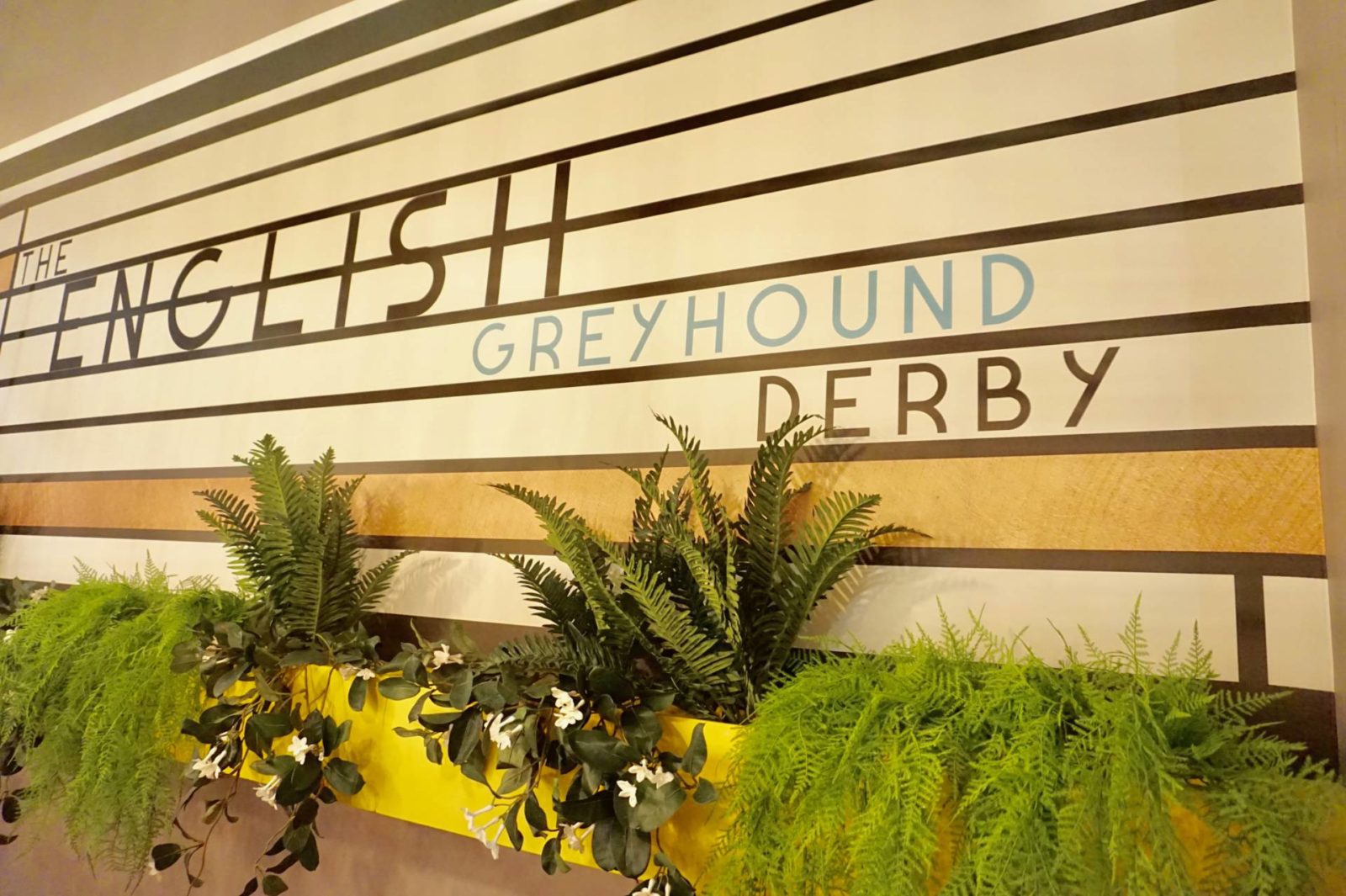 My suspicions were that it would be pretty much like the children's' one they offer but with prosecco, and it was and more – winner winner pizza party making dinner!
Our pizza making party kicked off with our lovely host, Gosia who was brilliant throughout the whole evening; once she had the prosecco flowing it was time for us to get down to the serious business of making our own pizzas. Even though we were in fact having to work for our dinner, it was really fun and Gosia and Daniel were on hand to help out and even provide a fresh blob of dough – put it this way: I doubt't there's a glittering career waiting for me as a pizza making, people would starve before I could produce a edible base!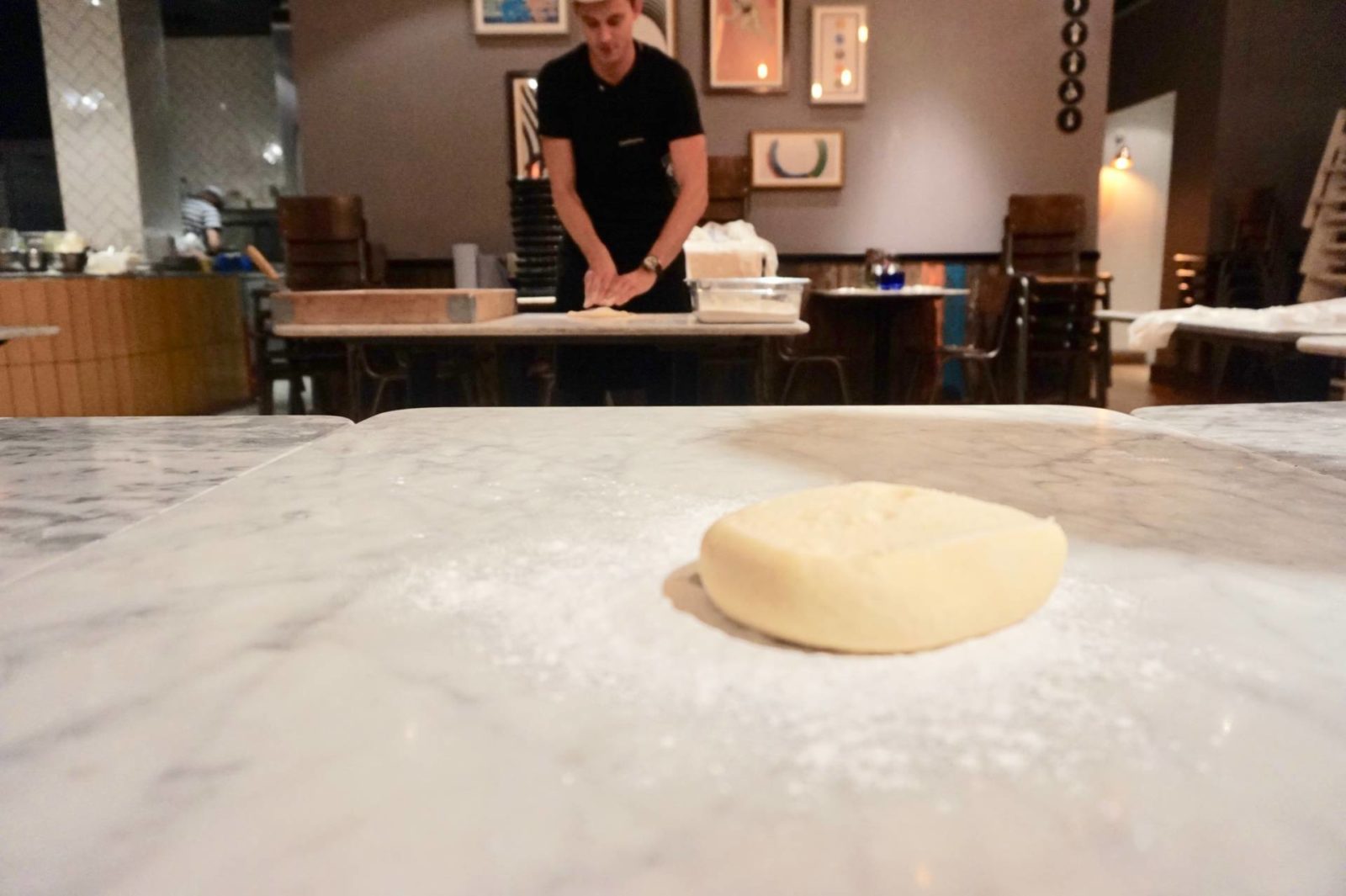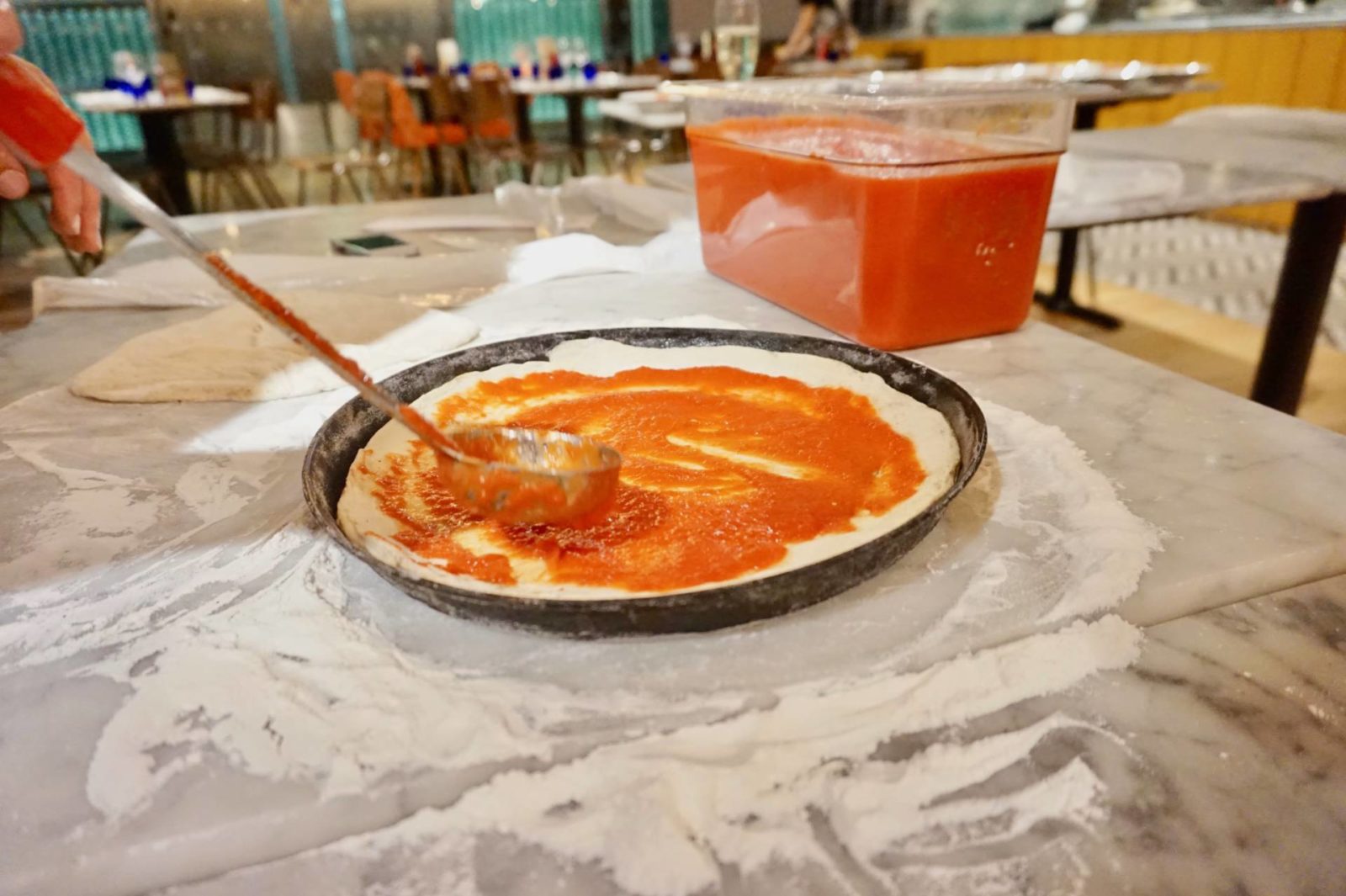 Next came my favourite stage: the toppings! My all time favourite Pizza Express pizza is a Fiorentina with a soft egg, so I decided to work on that, adding artichokes, asparagus, onions and spinach until I had a creation worthy of pride. All that was left was to crack an egg and wait for my masterpiece to cook.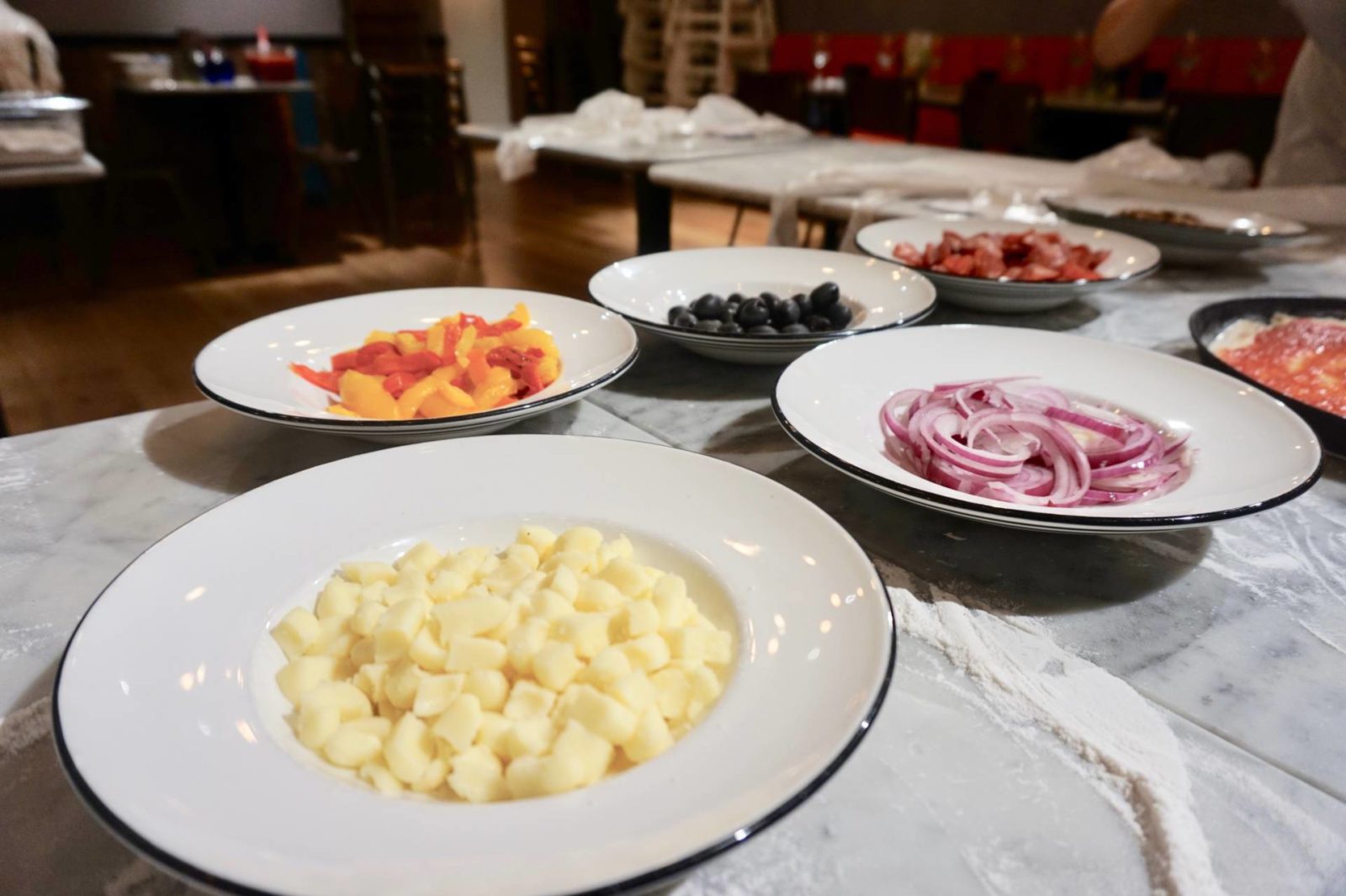 Now that (hardly) hard work was over we settled down for more bubbles and fun and then came the time for us to feast on our masterpieces, oh my goodness I'm adding all those extras onto every Fiorentina I order from now on, it was great to enjoy pizzas we'd made ourselves – all that was (gladly) missing was the washing up.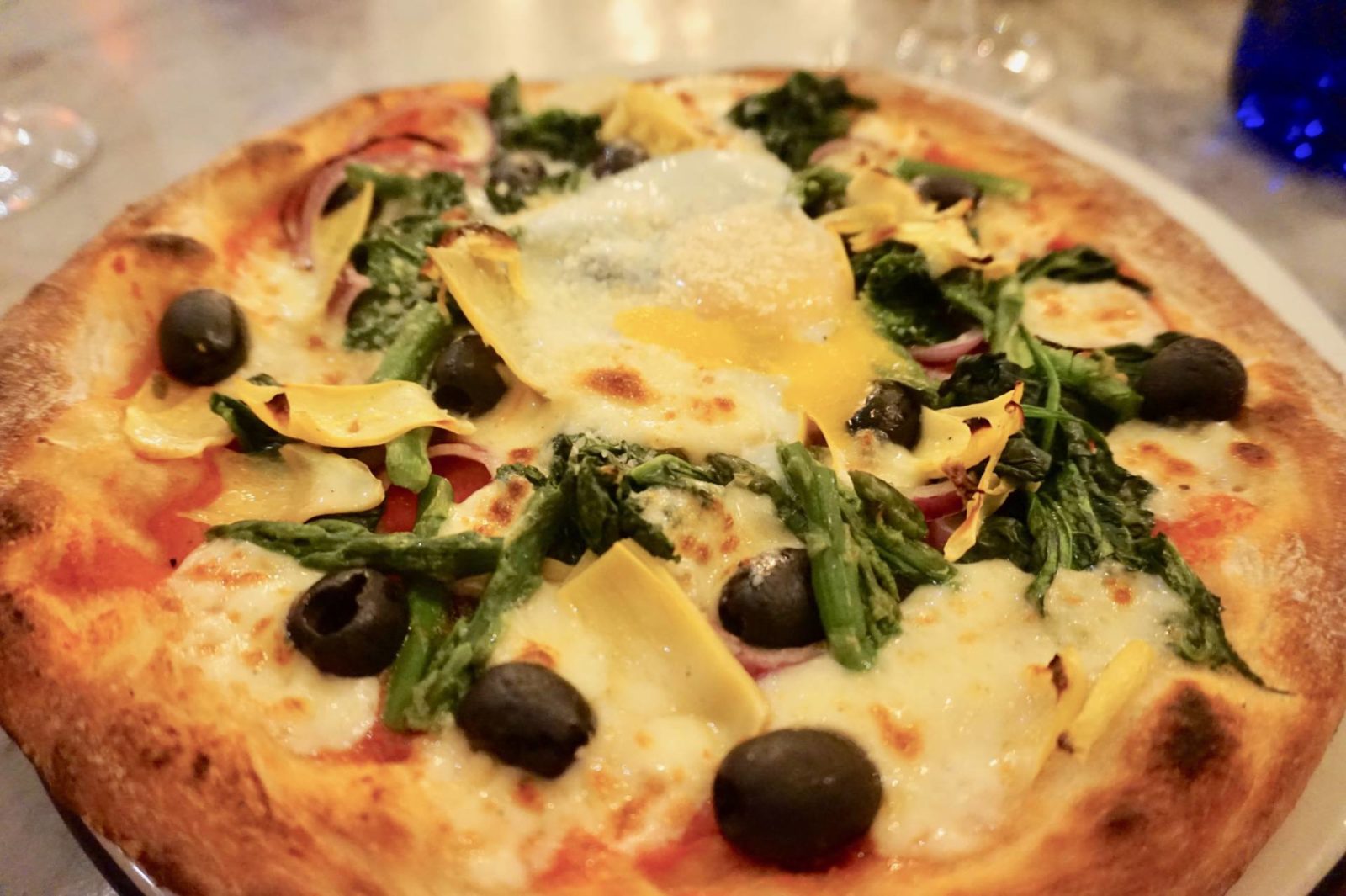 Thanks to Pizza Express pizza making parties aren't just for kids – because why should all the fun be left for them…
Disclosure: A fee was received for this post.