What do animatronic cows and the Barbican centre have in common? They both featured in our last weekend. We headed to the Barbican centre on Saturday to meet Buttons, the ridiculously life like (including sounds!) 8 foot animatronics cow. Now I'm sure you're wondering why we were having out with a cow, we were in fact guests of Cadbury's. Buttons is a response by Cadbury's to the results of recent research that children (in particular city dwellers who perhaps have never seen a cow in real life) struggle to accurately size a cow, from 10% thinking a cow is as small as a cat, right up to another 10% believing that a cow is as big as a double decker bus!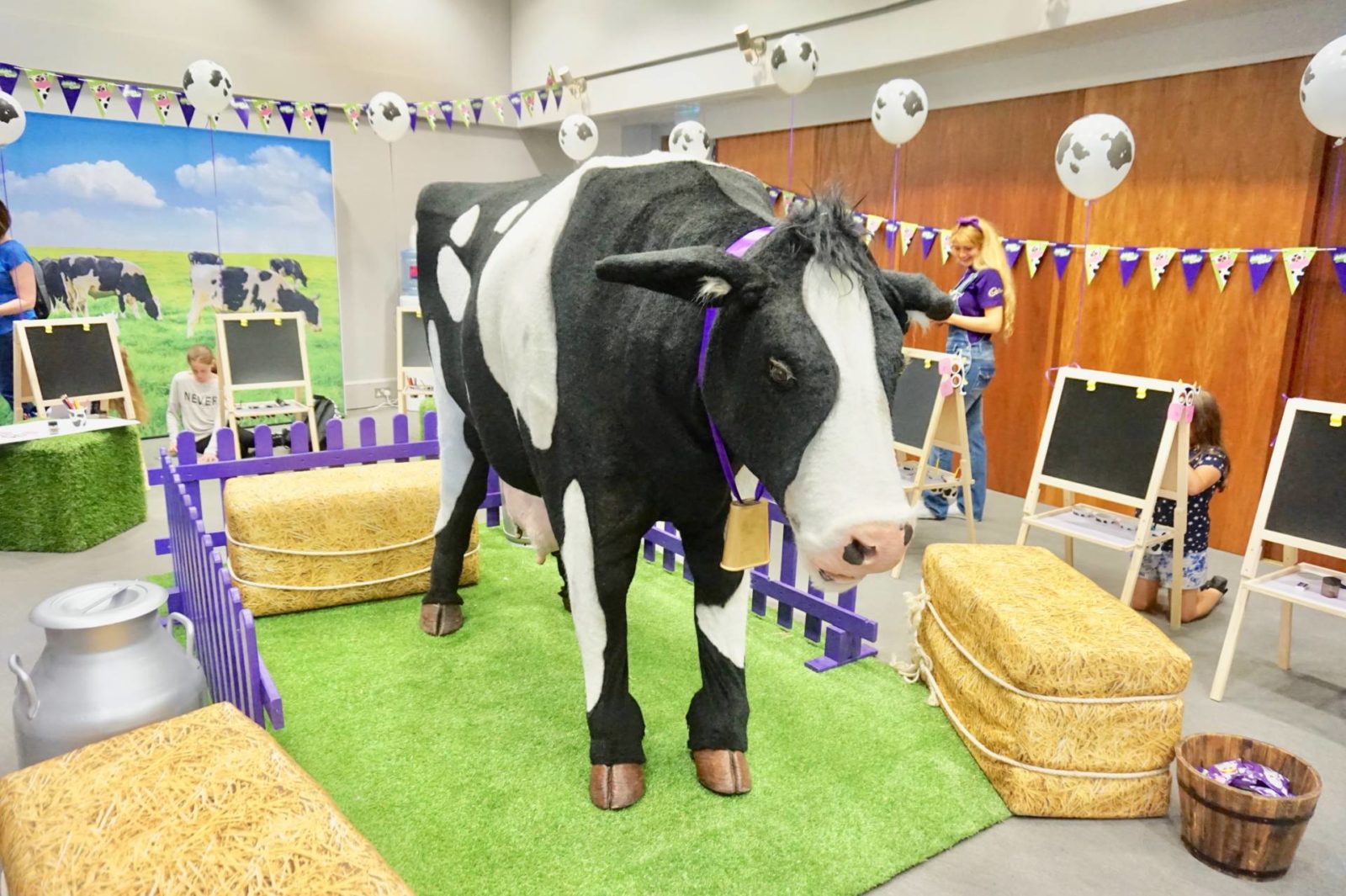 Buttons took a team of 20 prop specialists over 500 hours to create and the performers studied the movements and general behaviours of real cows for over 300 hours to give a realistic performance; and whilst I knew that Buttons wasn't real, the attention to detail meant there were a few times when I had to pinch myself, well done guys!
I think it's fair to say that Boo was a little apprehensive of Buttons at first but it didn't take long for her to warm to the choctastic cow and was soon engrossed in getting stuck in and drawing her.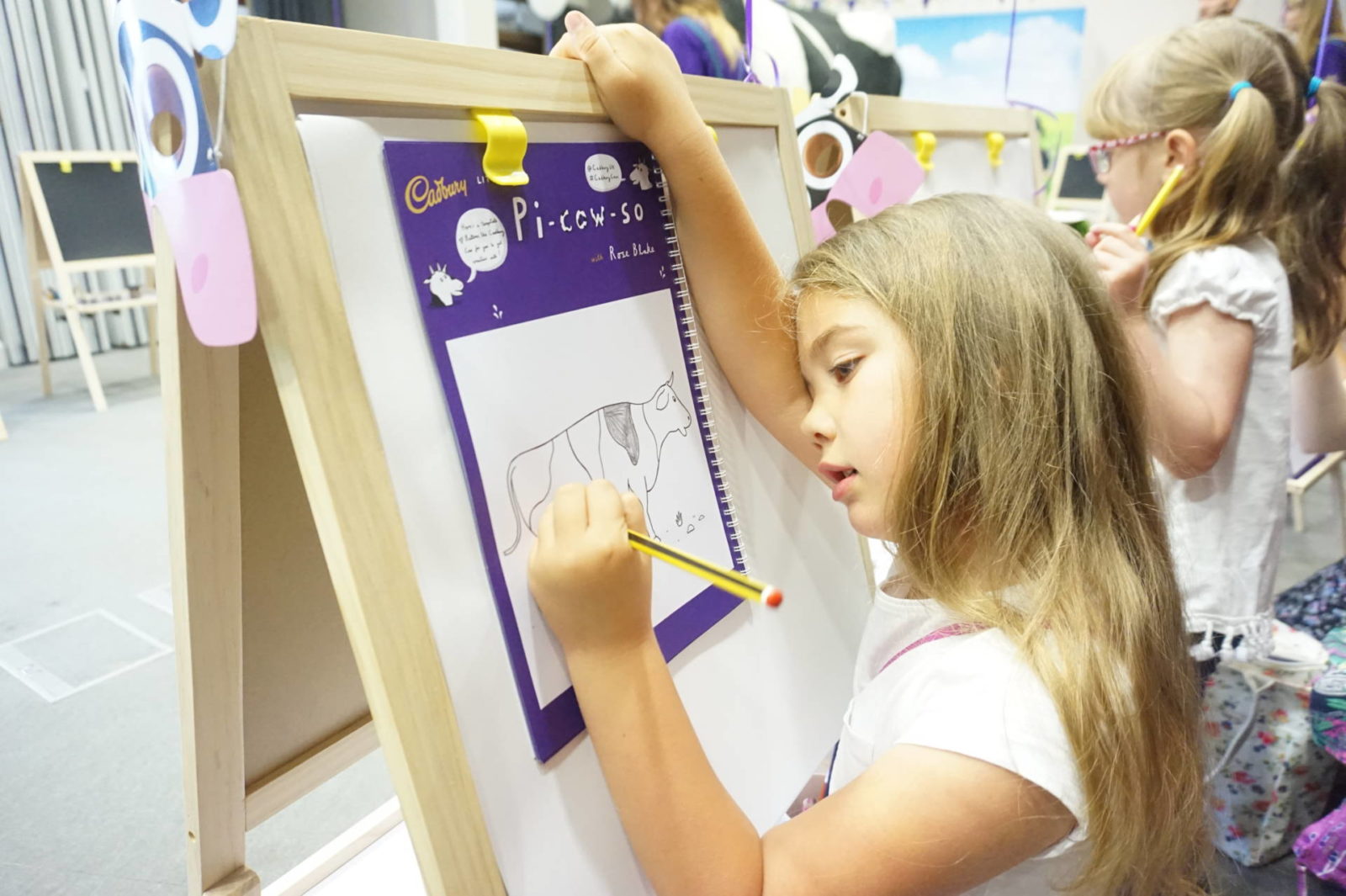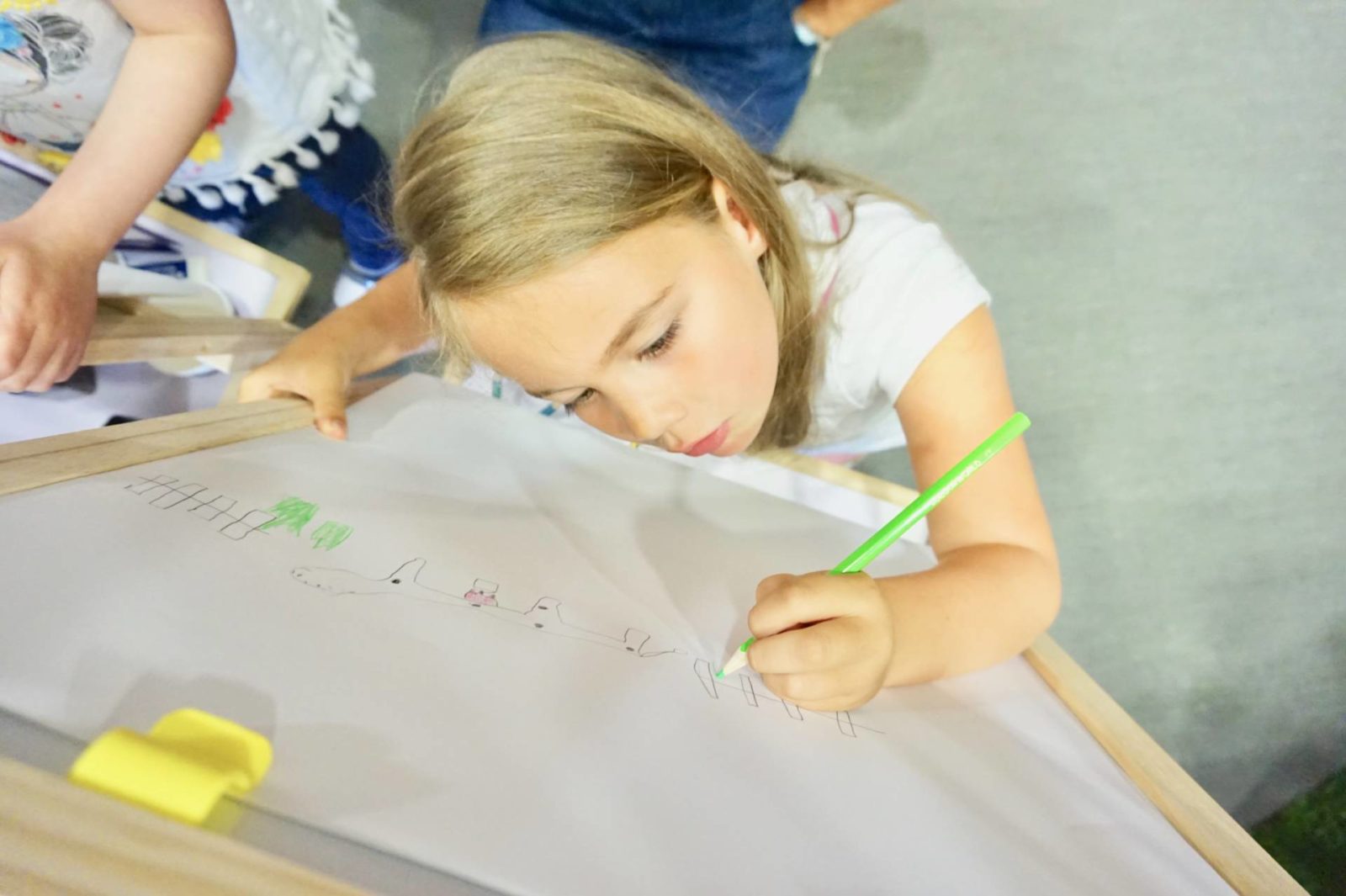 I absolutely love Boo's drawing of Buttons, complete with pretty fence a chocolate buttons!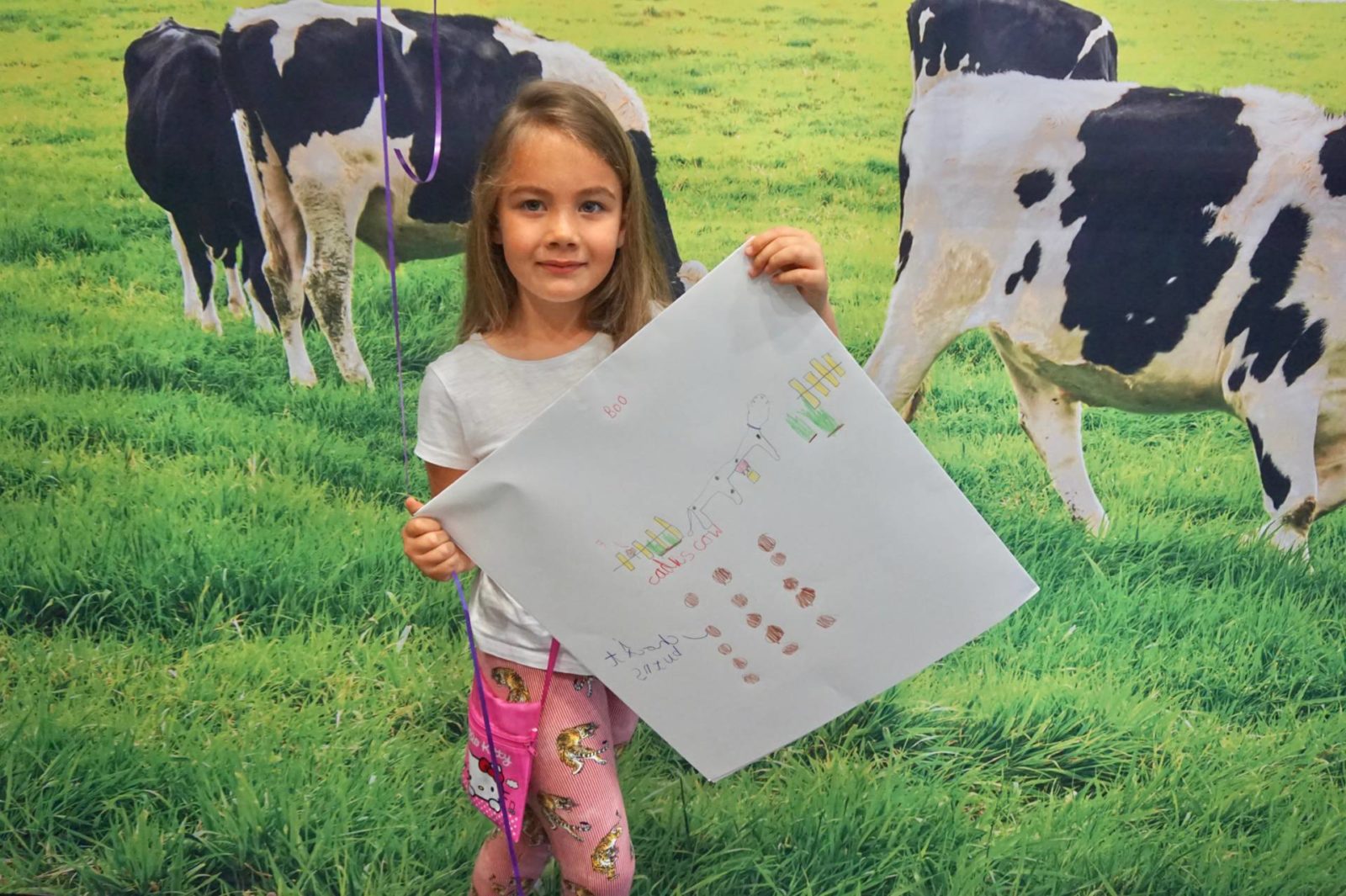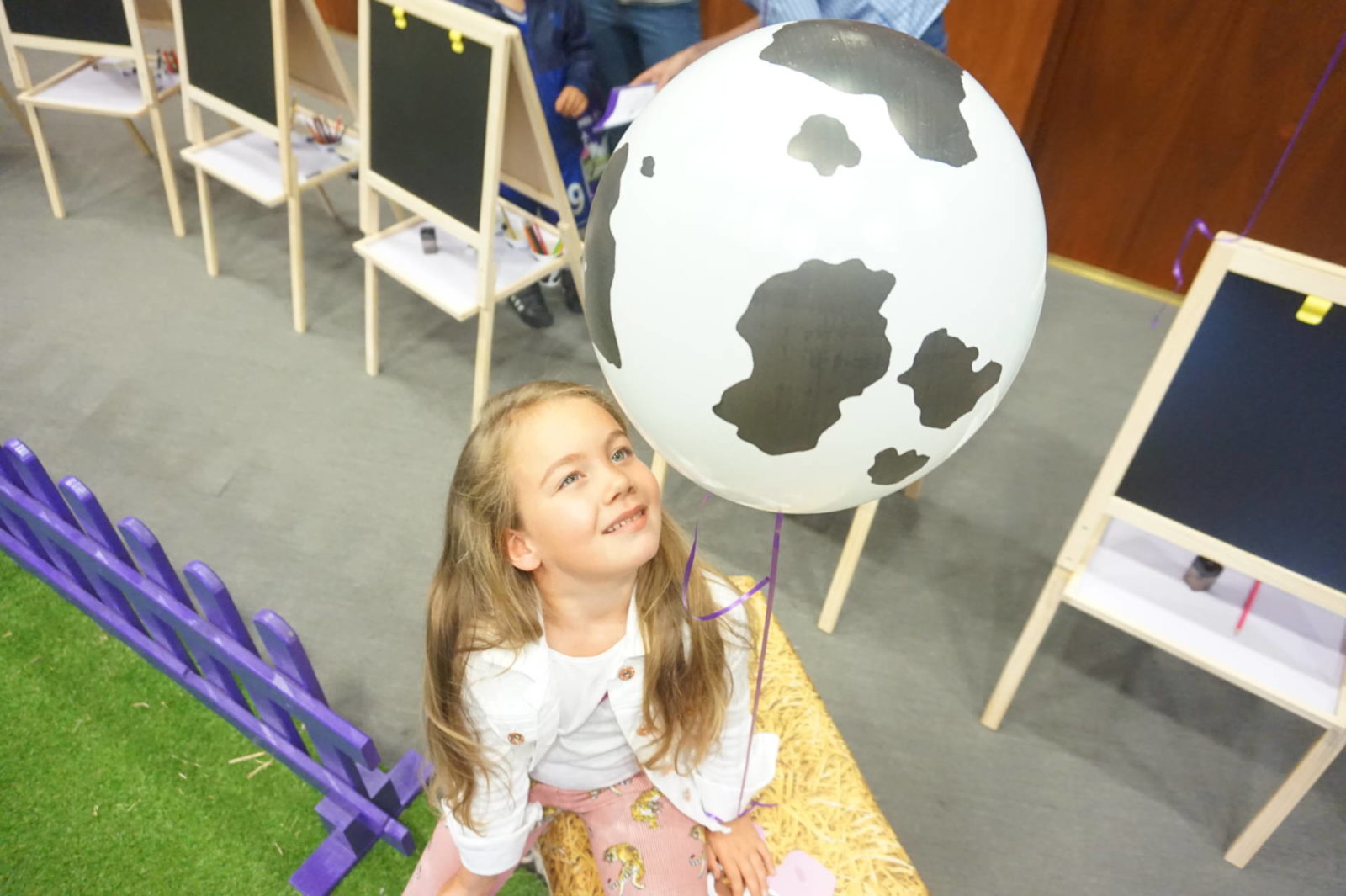 Buttons is part of a campaign by Cadbury's to offer the opportunity for families this summer to adopt a cow – with twenty lyukcy families winning a weekend at a Cadbury's dairy farm – how amazing would that be? Look out for special promotional packs of Cadbury's Buttons and Freddo bars which contain a code inside and follow the instructions to be in with a chance of winning with Cadbury's and Buttons.
Competition closes on 31st August and full conditions can be found here… good luck!
Disclosure: A fee was received for this post.