I was hooked from the moment I saw the trailer, it was intriguing, fun and starred Ryan Gosling and Emma Stone, La La Land looked like it had it all; Saturday night saw me head to the cinema and settle down armed with my body weight in popcorn and coke.
The opening musical number is a sign that you're in for something completely different, and is a bold step as it has the potential to alienate audiences, however it isn't long until you're under La La Land's enchanting spell. The story is one as old as time: struggling actress (Mia) meets a painfully serious Jazz pianist (Sebastian) and they fall in love.
By the second song I was completely entranced, from the swishing of Mia and her room mates skirts to the positively hypnotic Gosling on the piano (and yes in case you were wondering, that is him playing – he learnt for the role!). La La Land didn't just have my attention for 124 minutes, it had my imagination, my soul, my happiness – it's a bridge between fantasy and reality and one that is neglected by modern day cinema.
Soundtracks are often a second thought, but with La La Land you can't ignore it and rightly so – with appearances from John Legend and the surprising delights of Gosling and Stone- no sooner had I got in the car after the cinema and I was downloading the album and I've been quietly singling 'City of Stars' ever since, in fact I have it on right now as I sit and right this.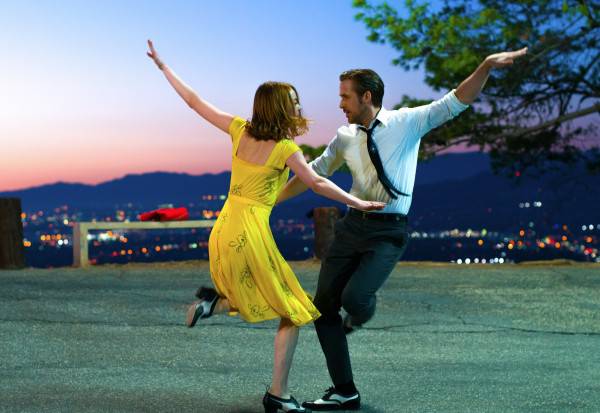 La La Land isn't harping back to a bygone era of musical cinema, it's in a whole romantic musical world of it's own… one that many will undoubtably try to emulate but it's unlikely they will ever come close. For me, my heart feels happier having been to La La Land because that's what I did, to call it a movie doesn't do it justice – it's a glimmer of something… breathtakingly amazing.