What if by online shopping you could be doing good? Well With So Just Shop you can. So Just Shop allows you to buy directly from women-led artisans throughout the world; discovering their unique beautiful products whilst learning their stories.
Jennifer, the founder of So Just Shop sent me this beautifully handmade Badala silk cushion; it was made by a group of single mothers in Kenya, working to provide for their children's education. In Africa when a woman is abandoned or widowed and left with children, she has few options. By making these products woman have an opportunity to earn a decent living – instead of turning to begging or worse. Badala translates from Swahili to mean Instead… By giving these women an alternative, you give them empowerment.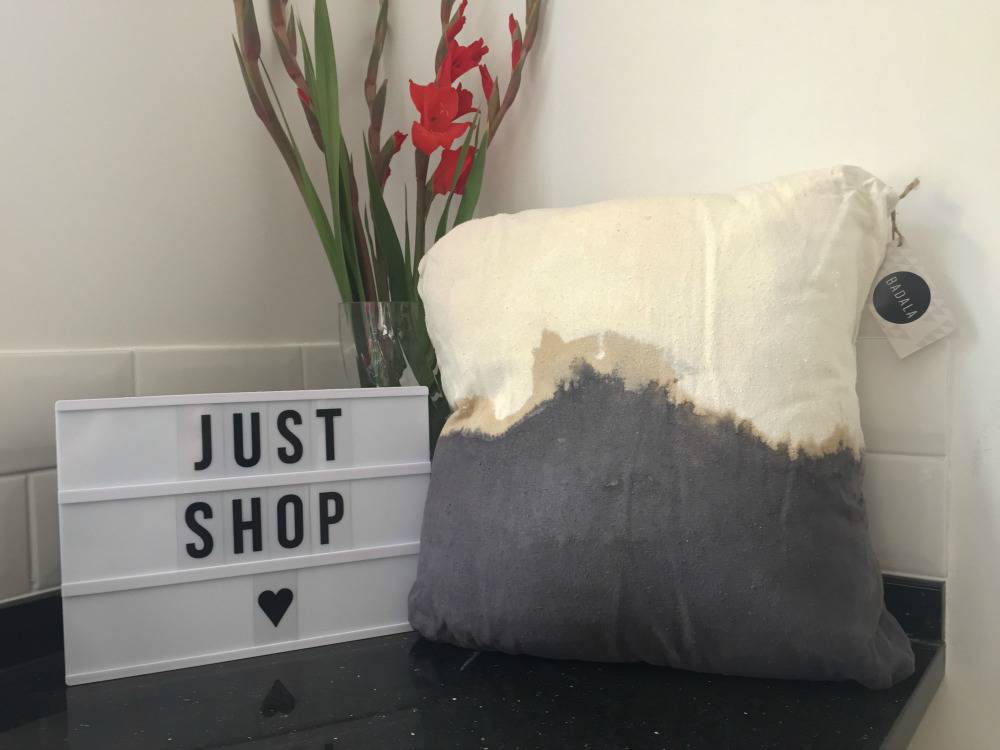 I love the fact that each piece is unique and I would never have been able to buy this without So Just Shop, being the platform for these women to showcase and sell their products to an international marketplace.
Each product ordered from So Just Shop comes with the story behind the women who've made it. I love this concept – it really allows us as the consumer to connect with the whole process of the product.
Jewellery, bags, baby clothes, homewares and gifts – the list is constantly growing of the products available to shop – with convenient payment and delivery it couldn't be easier.
I wouldn't go as far to say I'm saving the world one online purchase at a time, however So Just Shop allows us to contribute to the continuing empowerment of women by giving them the platform to be independent.
Shopping with a purpose… surely that makes it guilt free right?

Disclosure: I was gifted the Badala cushion from So Just Shop.