We all know that airport lounges are an oasis of calm in the noisy concrete jungle of airports – and I like to think that I'm slowly but surely working my way through the independent offerings. I was invited to the Plaza Premium Lounge at Heathrow Terminal 4 Departures before my flight to Tunisia with Tunisair. The lounge pass gave me just over three hours which is a generous amount and means once you allow time to head to the gate, you've still got a sizeable amount of time to sit back and relax.
After passing through security you'll find the lounge by following signs on your left. As soon as you enter you're greeted with a calm and relaxed reception with staff who make the booking in process seamless and really seem to care about you. To your left is a fully stocked bar (hello Campari and tonic) and to your left is the buffet, soft and hot drink station within the main lounge with a mixture of table and chairs and lounge seating.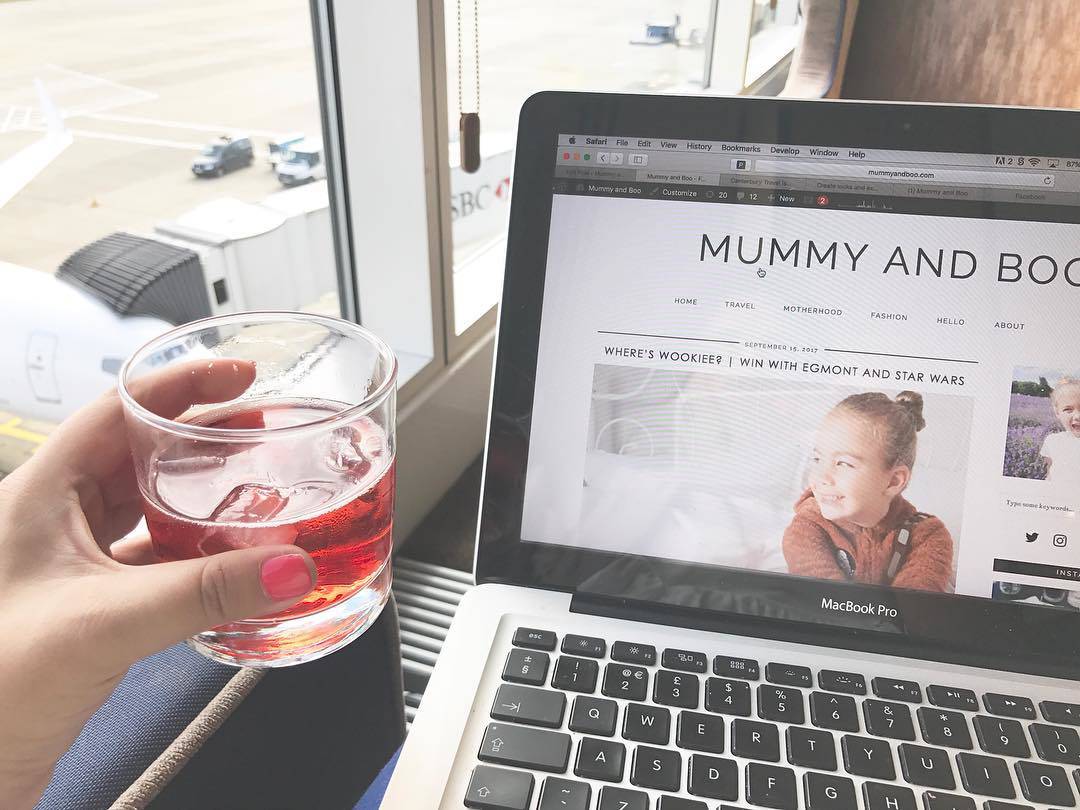 I indulged in a few Campari and tonics and was mindful that I was due to eat dinner on the plane so unfortunately couldn't take full advantage of the buffet but I did sample a small bowl of the chicken curry which was delicious, worthy of a Brick Lane curry house. I found the staff throughout the my time in the lounge friendly and polite. Another big plus for me was that the tables were constantly being cleared avoiding that awful plate build up that is common in other lounges.
The lounge outlook is that of the three boarding gates so whilst it doesn't offer views of the runway it's a quiet backwater of the airport that meant I could catch up with some work in peace plus not feel too many gazing eyes upon me as I squeezed in a quick FaceTime date with Boo.
Showers are available and I managed to catch a glimpse of one, it had all the amenities needed plus luxe looking towels.
Alas my time was up and as I headed to the gate, I grabbed a complimentary Vogue and The Times on Saturday and as I buckled up I felt ever so slightly smug for my deliciously tranquil start to my Tunisian adventures thanks to some me time in the Plaza Premium Lounge.
Access to the Plaza Premium Lounge at Heathrow Terminal 4 Departures starts at £35.
Disclosure: I received complimentary access to the Plaza Premium Lounge at Heathrow Terminal 4 Departures.