Eating out is a past time that me and Boo do oh so well, and the summer holidays are no exception. However constant trips to restaurants throughout the school break can add up so it's great to learn that kids eat free throughout the whole of August at Jamie's Italian. When the team at Jamie's Italian invited us down to their Westfield restaurant to celebrate this, there was a catch: Boo would be cooking our lunch! I'll hold my hands up and know and admit that I didn't have high hopes for our lunch – oh how wrong was I…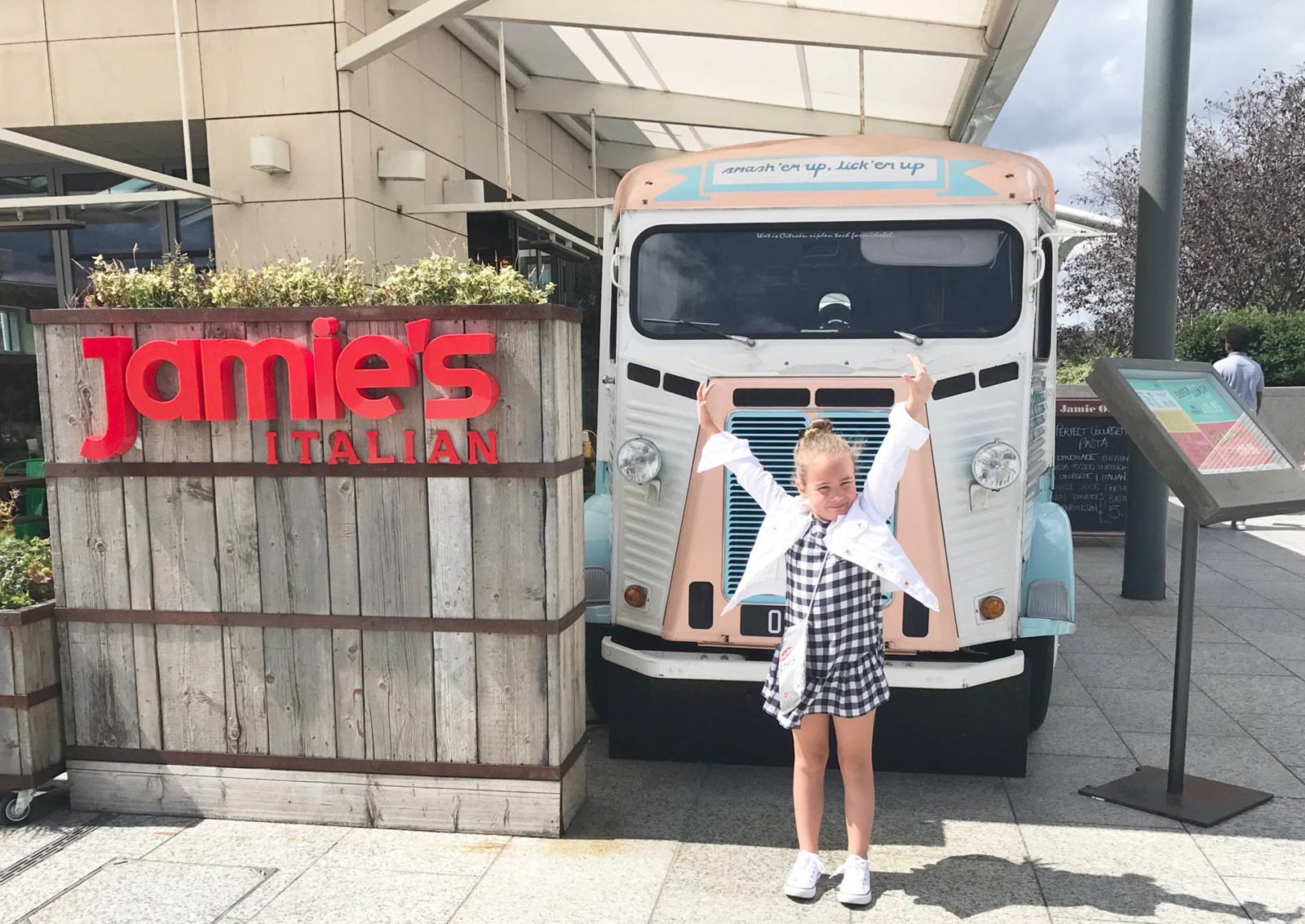 We were greeted by the culinary legend and mentor of Jamie Oliver, Gennaro Contaldo – he really is as charming and lovely as he is on the tv and instantly had the children excited about cooking up a storm in the kitchen. We were in Jamie Oliver Cookery School which is located in Jamie's Italian which is so far removed from the drab that was my Food Tech classes at school that I was actually excited about donning an apron.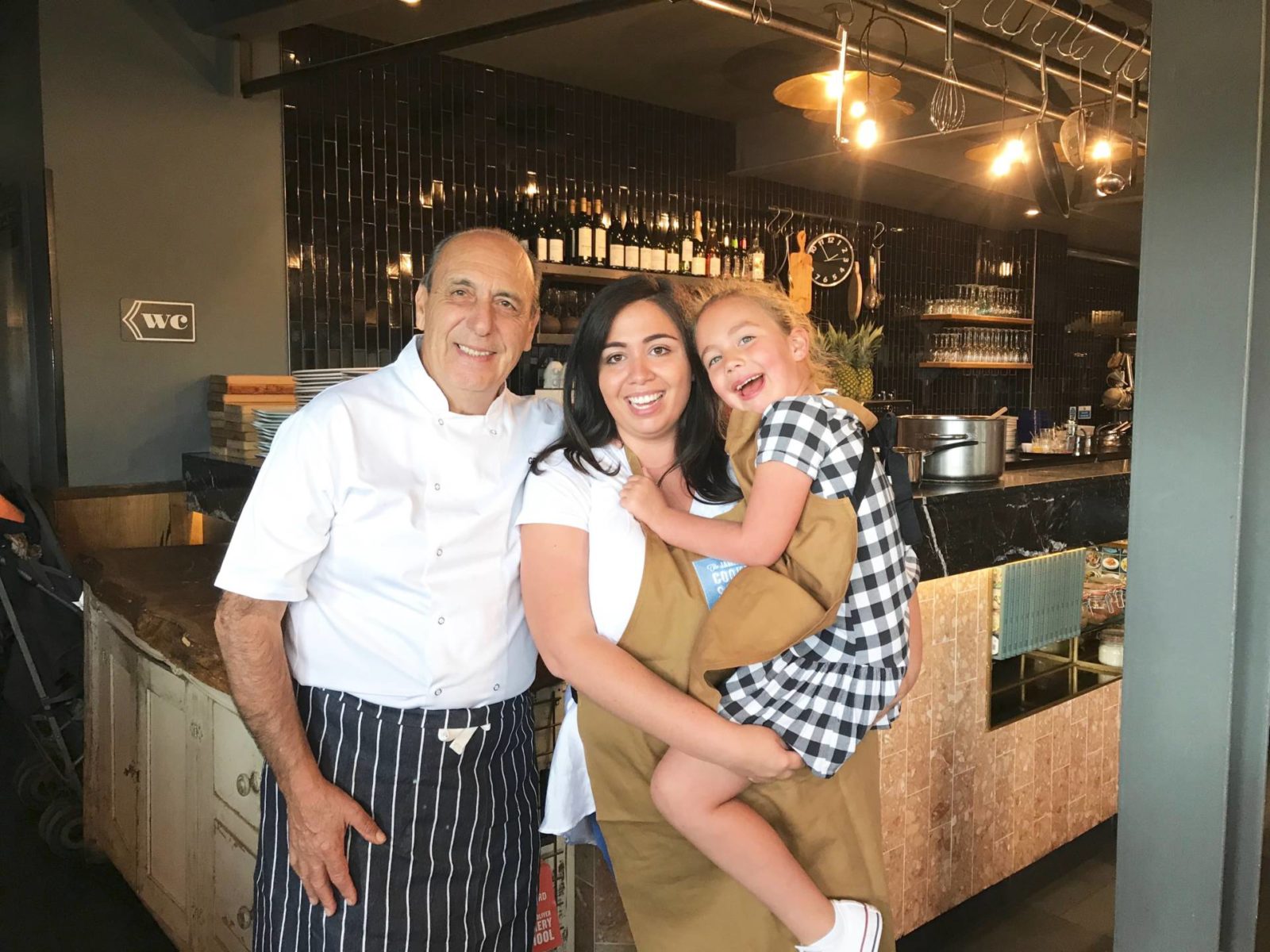 First things first we were given a quick safety talk and all the children knew the first thing to do before cooking: wash you hands! We were then treated to a quick demo on how they make they're special seven vegetable sauce that's a perfect base for pasta sauces but can also be served as a soup; it's great way to maximise the amount of veg your children are getting and whilst Boo will eat absolutely anything she though t was so fun to see how many veg they could cram into one sauce.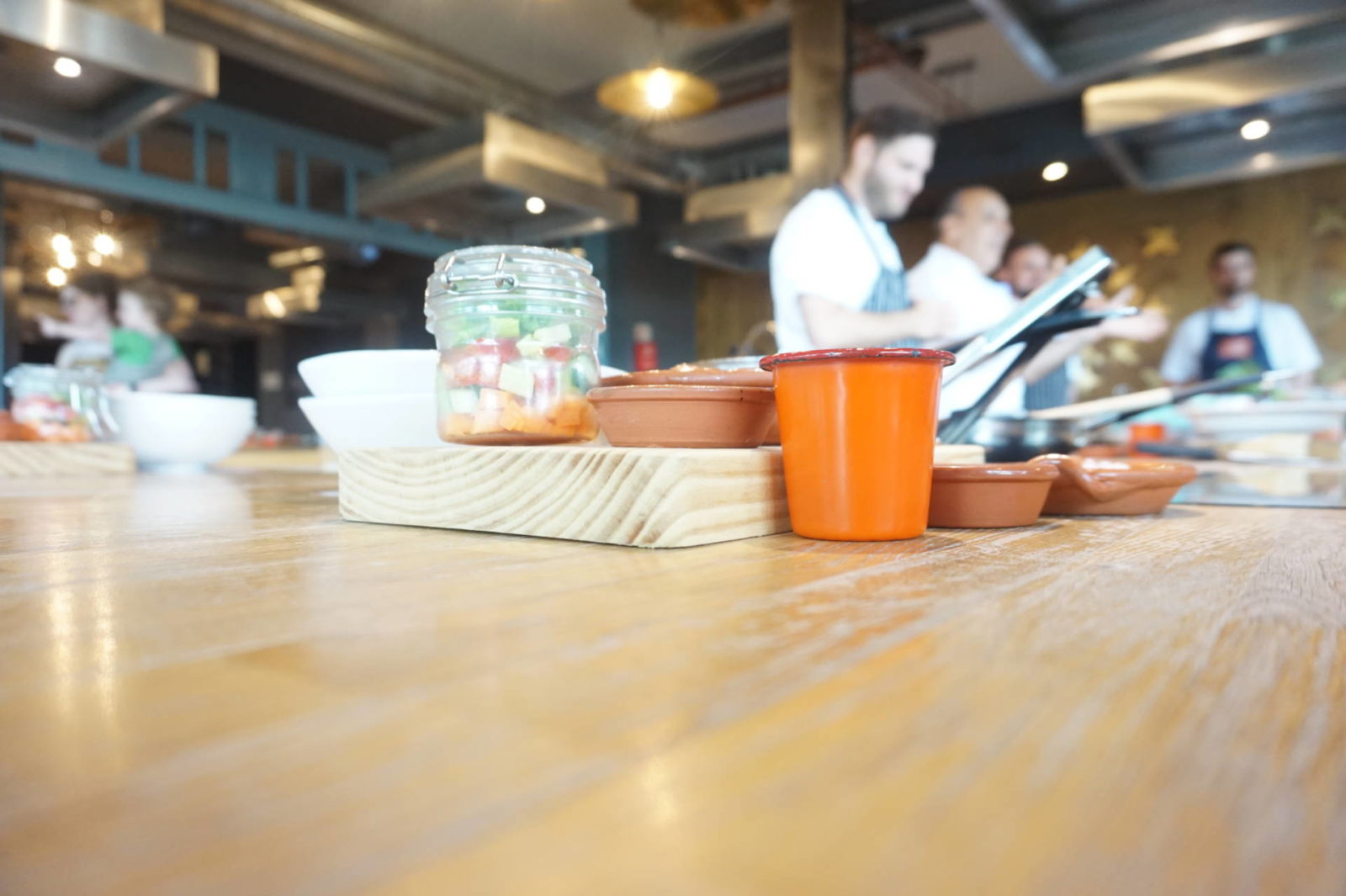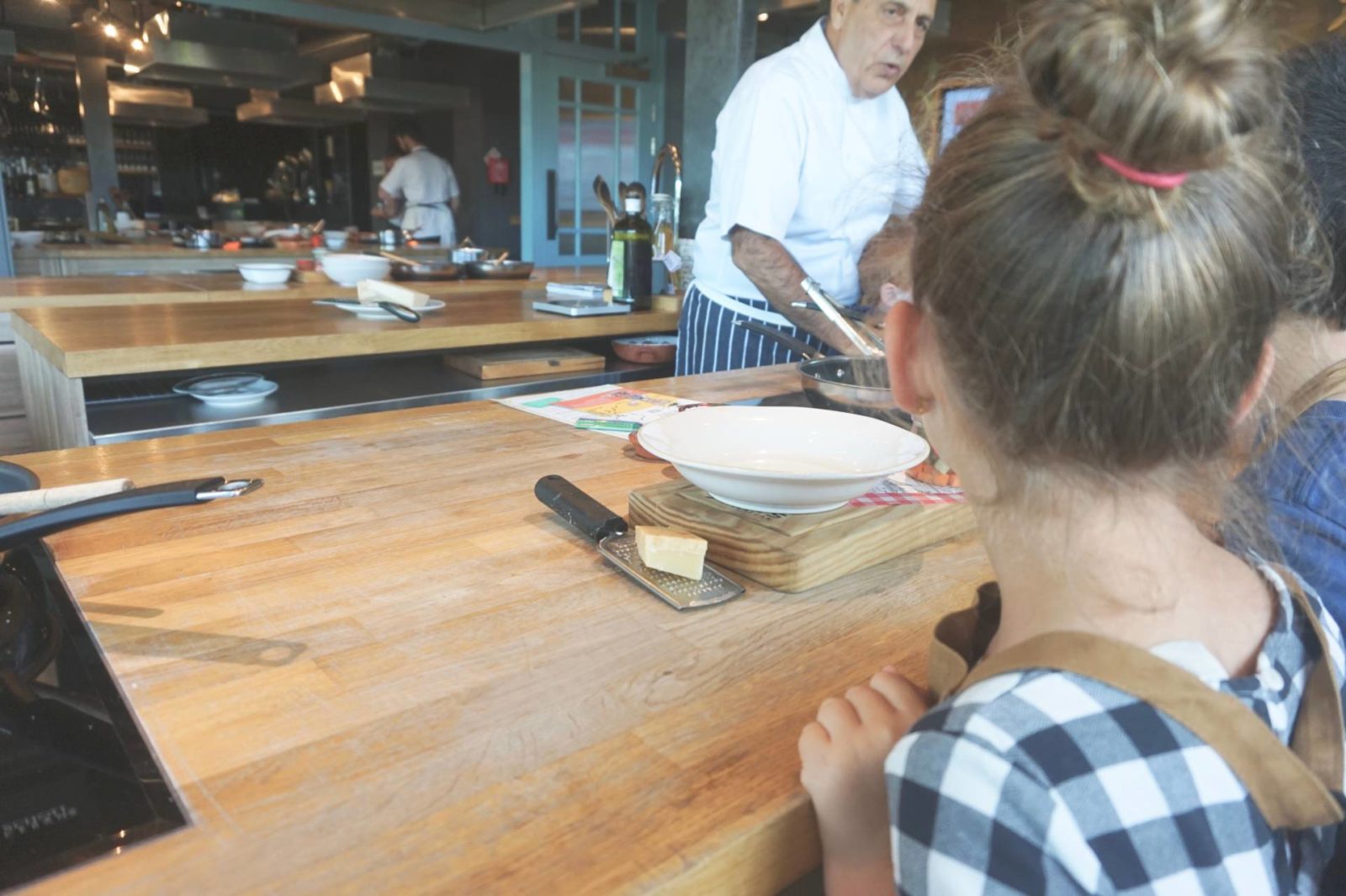 Soon it was our turn to head to our cooking stations and get started on our meatballs, sauce and spaghetti dish; Boo was an absolute pro and remembered all the steps that Gennaro had shown us and even pulled me up for forgetting to salt the pasta water!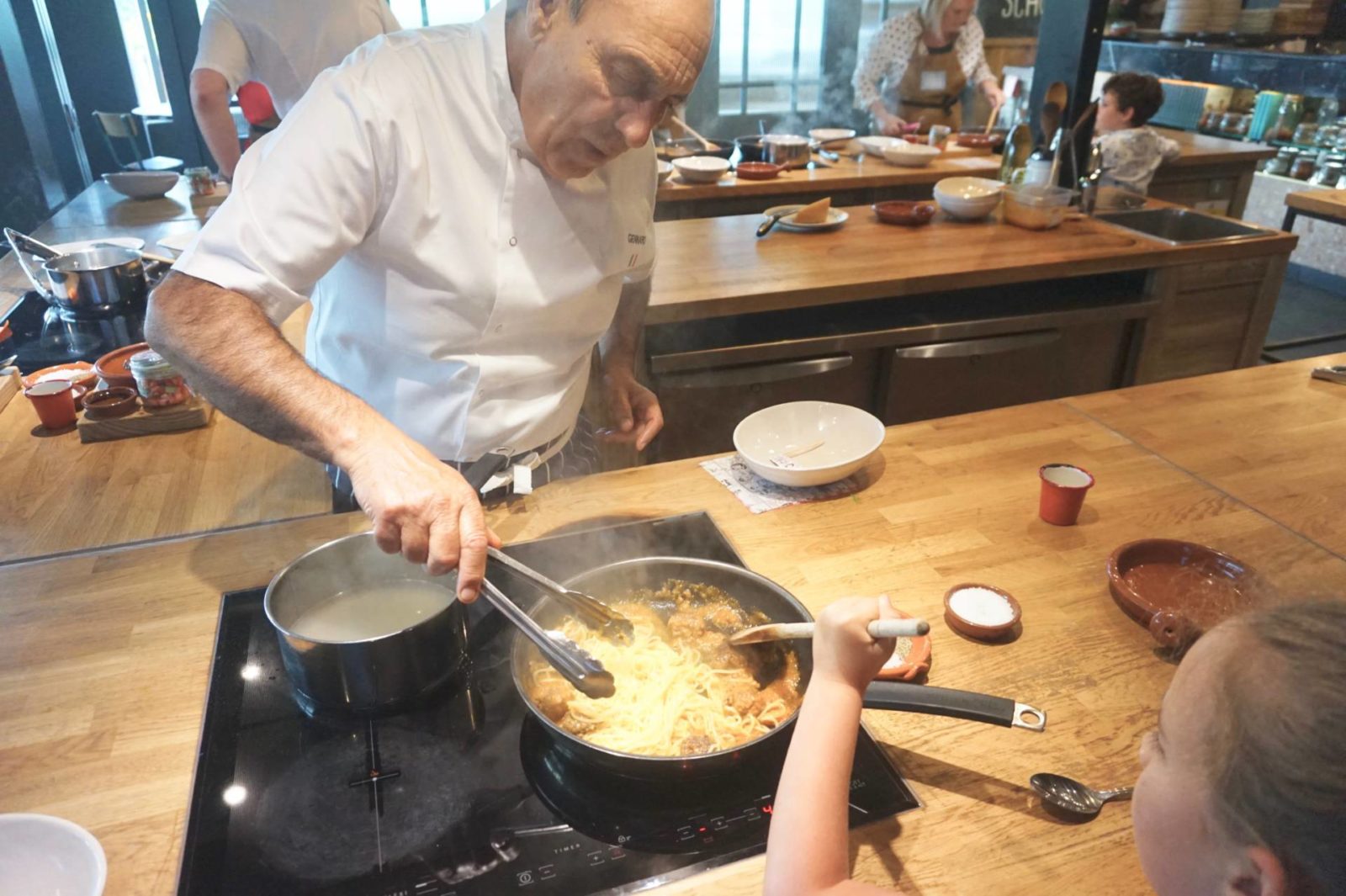 Boo even got to try her hand at producing her own spaghetti from the pasta machine with the help of Ben, one of chefs on hand – it was great to be able to cook a classic dish with Boo taking the lead.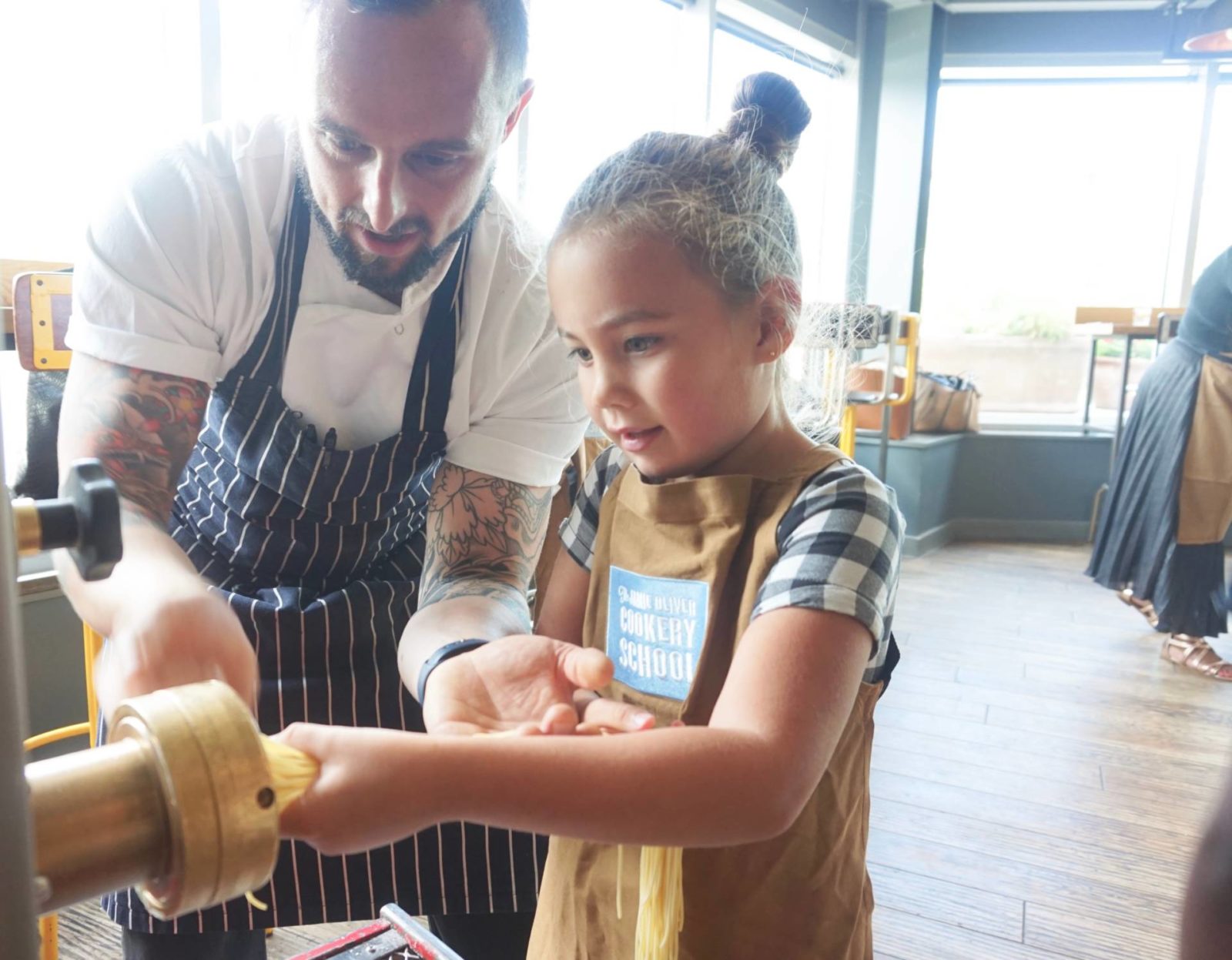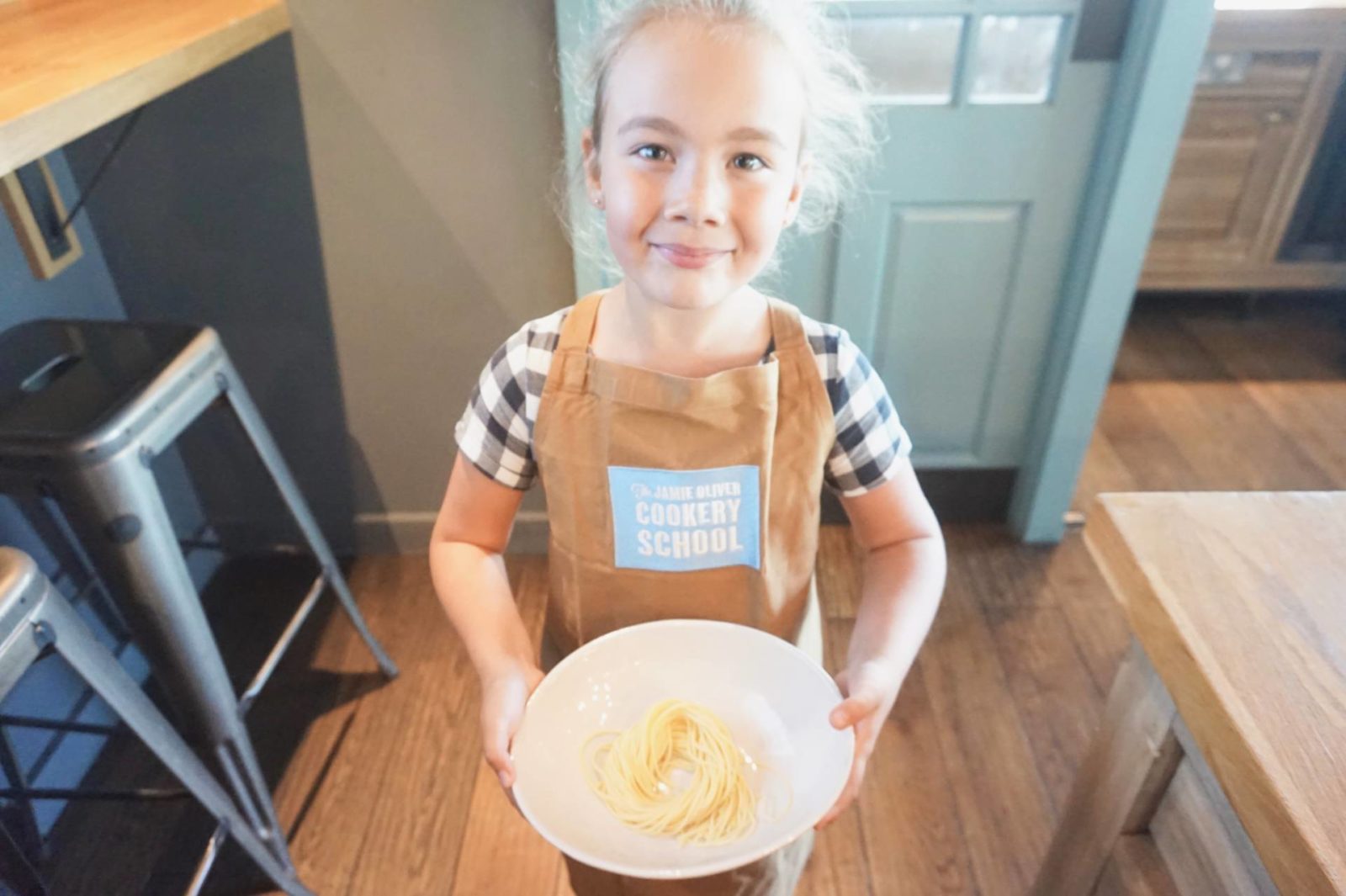 Next was my favourite part, eating the fruits of our labour. I'm so proud of just how well Boo did and I can honestly say it was one of the nicest pasta dishes I'd eaten in a long time, well done Boo!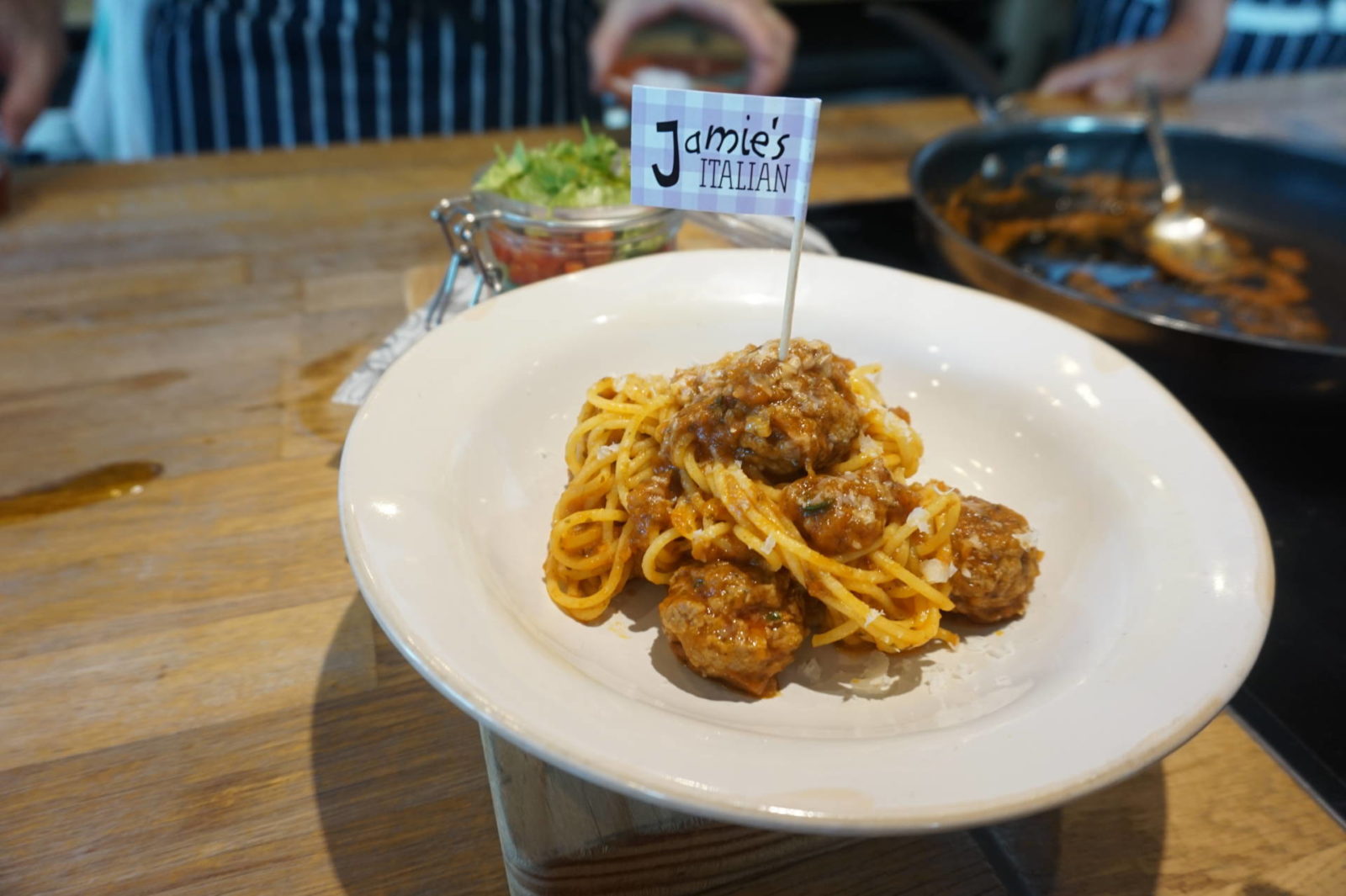 In addition to kids eating free throughout August at Jamie's Italian, kids can also cook for free at Jamie Oliver's Cookery School with a full priced adult.
Big thanks to Gennaro Contaldo and all the team at Jamie's Italian for teaching us just how much deliciousness goes into kids meals at Jamie's Italian.