Any Londoner will know all about Crossrail, it's construction (and disruption to London) has been constant since 2009 but the much anticipated Elizabeth Line will be well worth it; apart from the rail infrastructure that will be gained the other greatest gift from Crossrail has been the archaeological discoveries that have been unearthed – revealing over 8000 years of London history.
Thousands of artefacts have been discovered during Crossrail and the top 500 are currently part of the exhibition Tunnel: The Archaeology of Crossrail at Museum of London Docklands. We were invited along at the weekend to discover just how rich in history the ground beneath our feet in London is.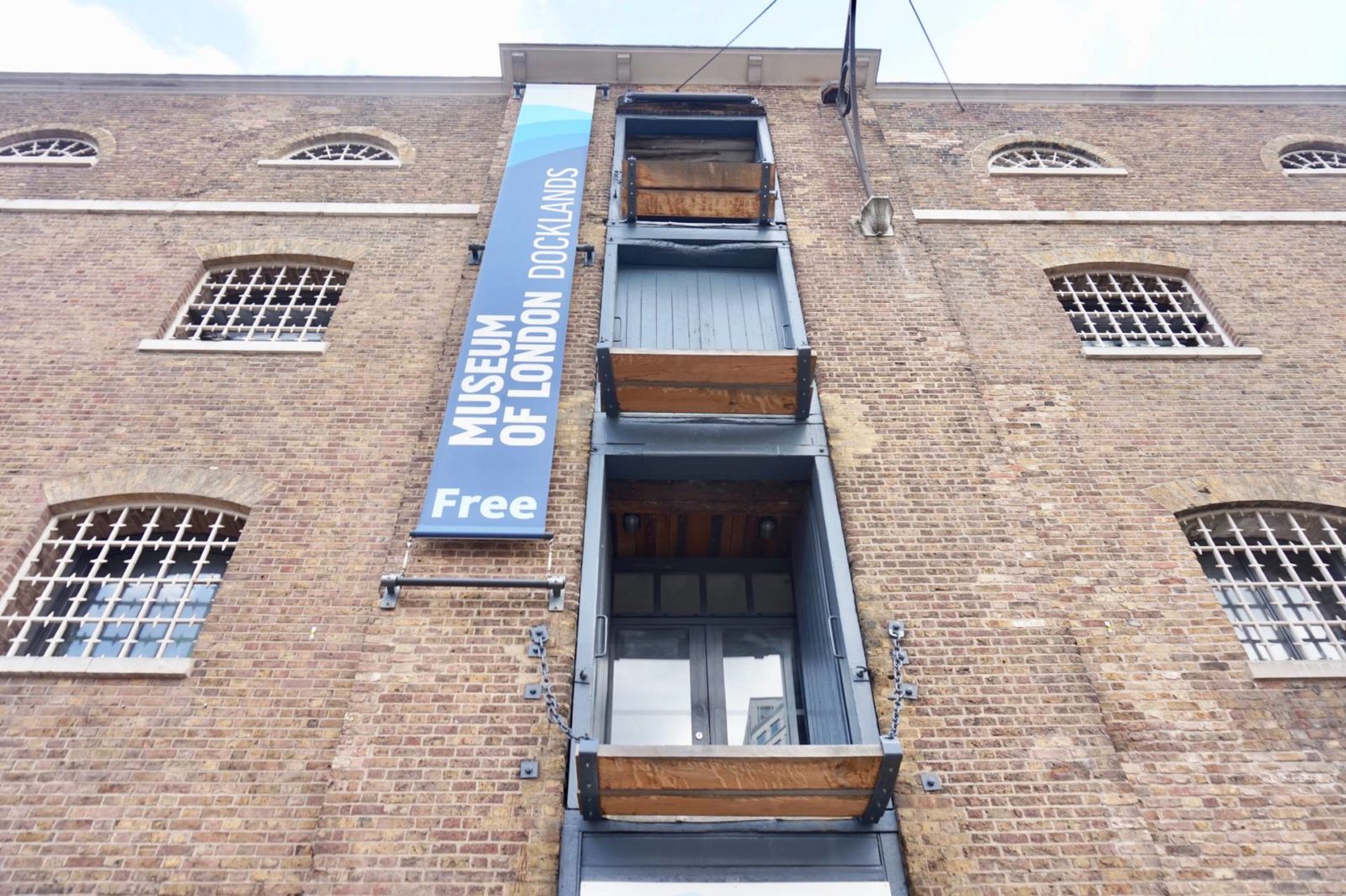 We began our adventures with a trip on the MBNA Clipper from Westminster Pier to Canary Wharf; I can;t believe that I'd never been on a Clipper up until now (although might have something to do with suffering with sea sickness – which i'm pleased to report didn't affect me on the clipper), I'm putting it out there now, it's our new favourite way to get around London; bonus is that you can use your Oyster/contactless!
The boat ride took approx thirty minutes and on a sunny day is the best way to take in all the sights and makes journeys so much more fun or young families – plus I don't care how old you are, there's something pretty cool about passing under Tower Bridge.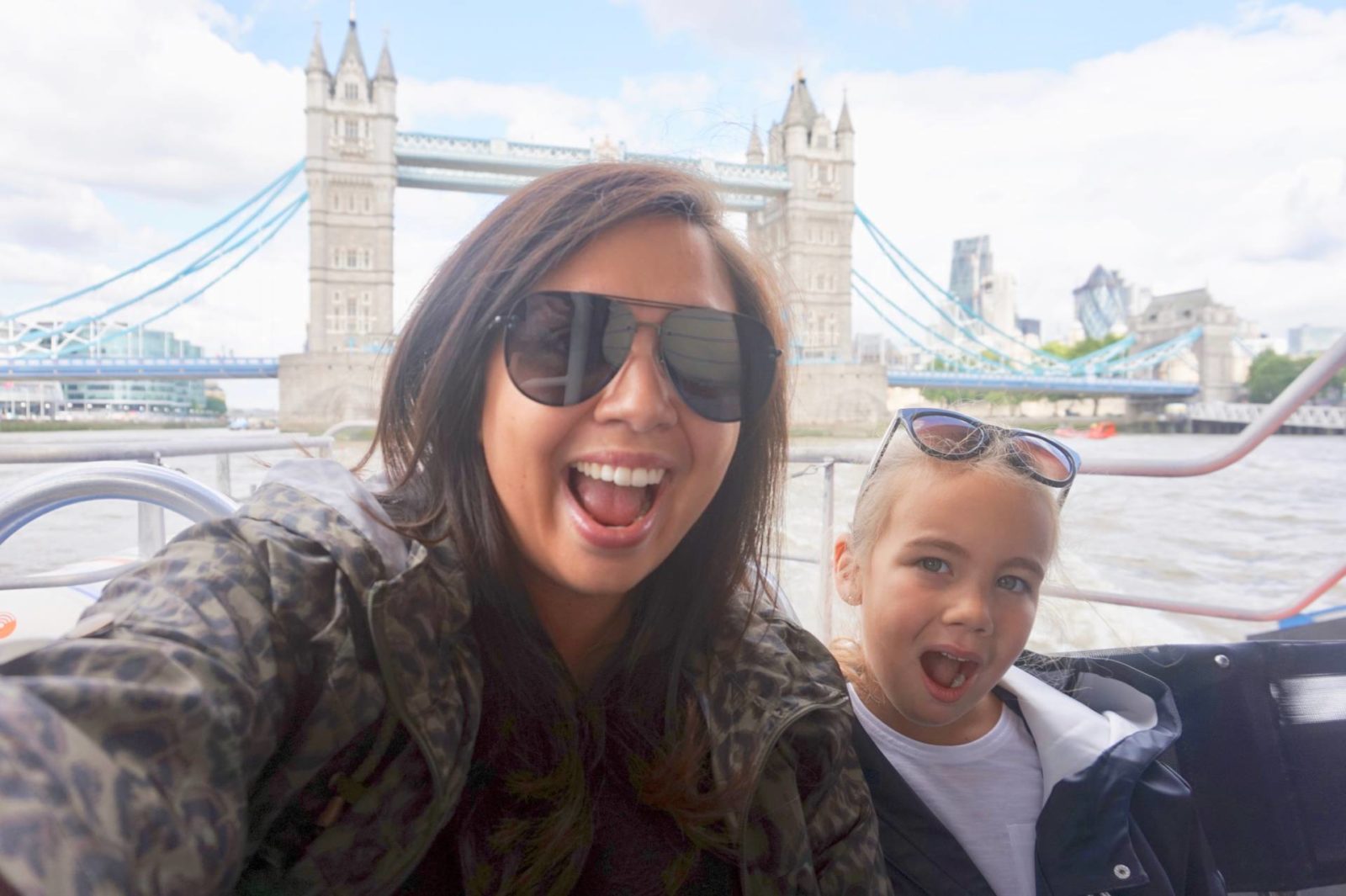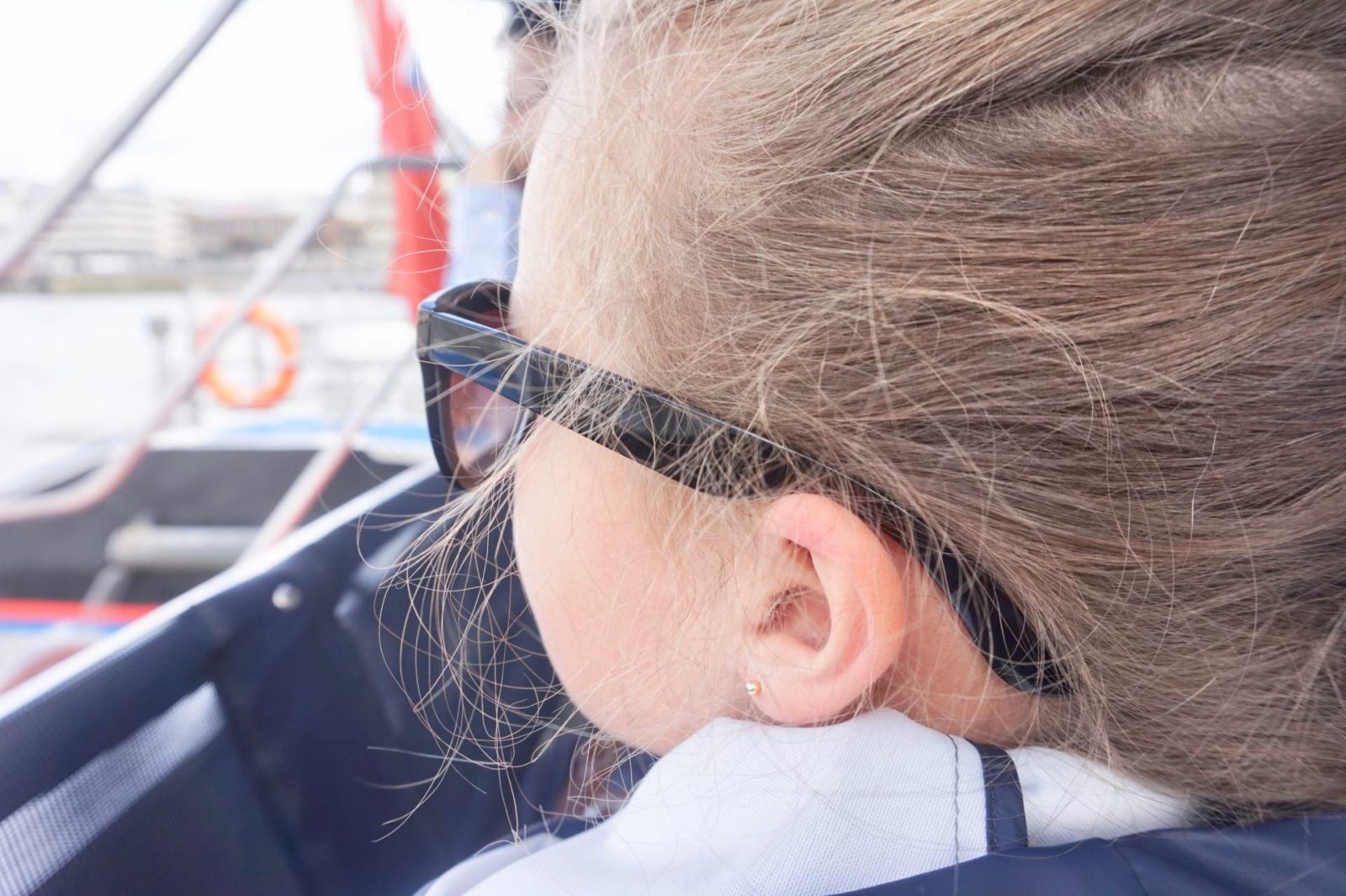 We disembarked at Canary Wharf and it's around a five minute walk to Museum of London Docklands and is really well signposted. As you approach the museum the fun starts before you even get inside with this optical illusion which blew Boo's mind…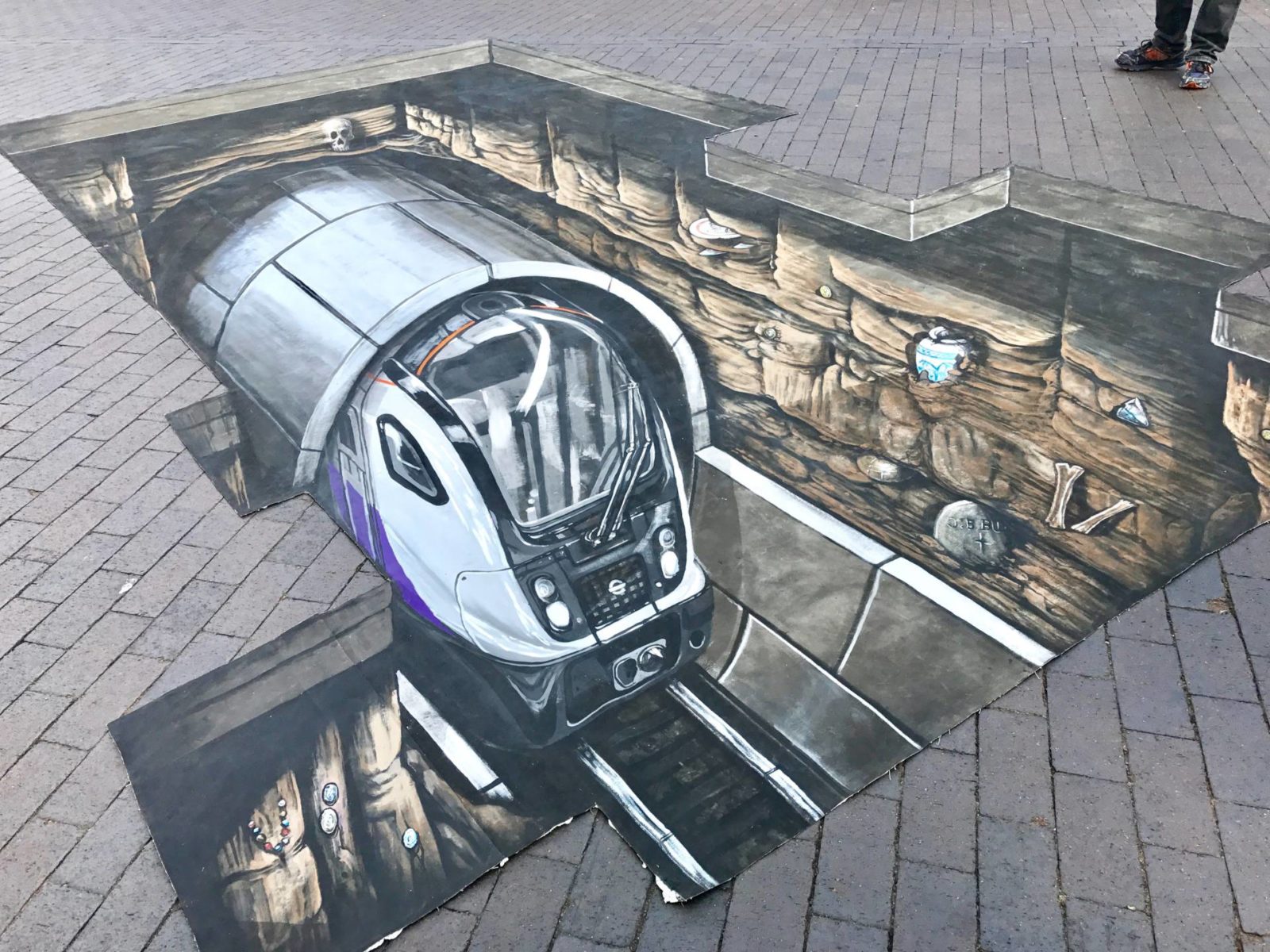 Once inside we were greeted by Jackie Keily, curator of Tunnel: The Archaeology of Crossrail – her passion for the exhibition was immediately apparent with her favourite objects being the tiny fish and mouse bones (keep an eye out for them during your visit). The exhibition itself is an intimate setting that takes you on a journey east to west (or vice versa depending on which way you begin) and each area shows the archaeological discoveries made which range from flint tools from 8000 years ago right through to Victoria chamber pot.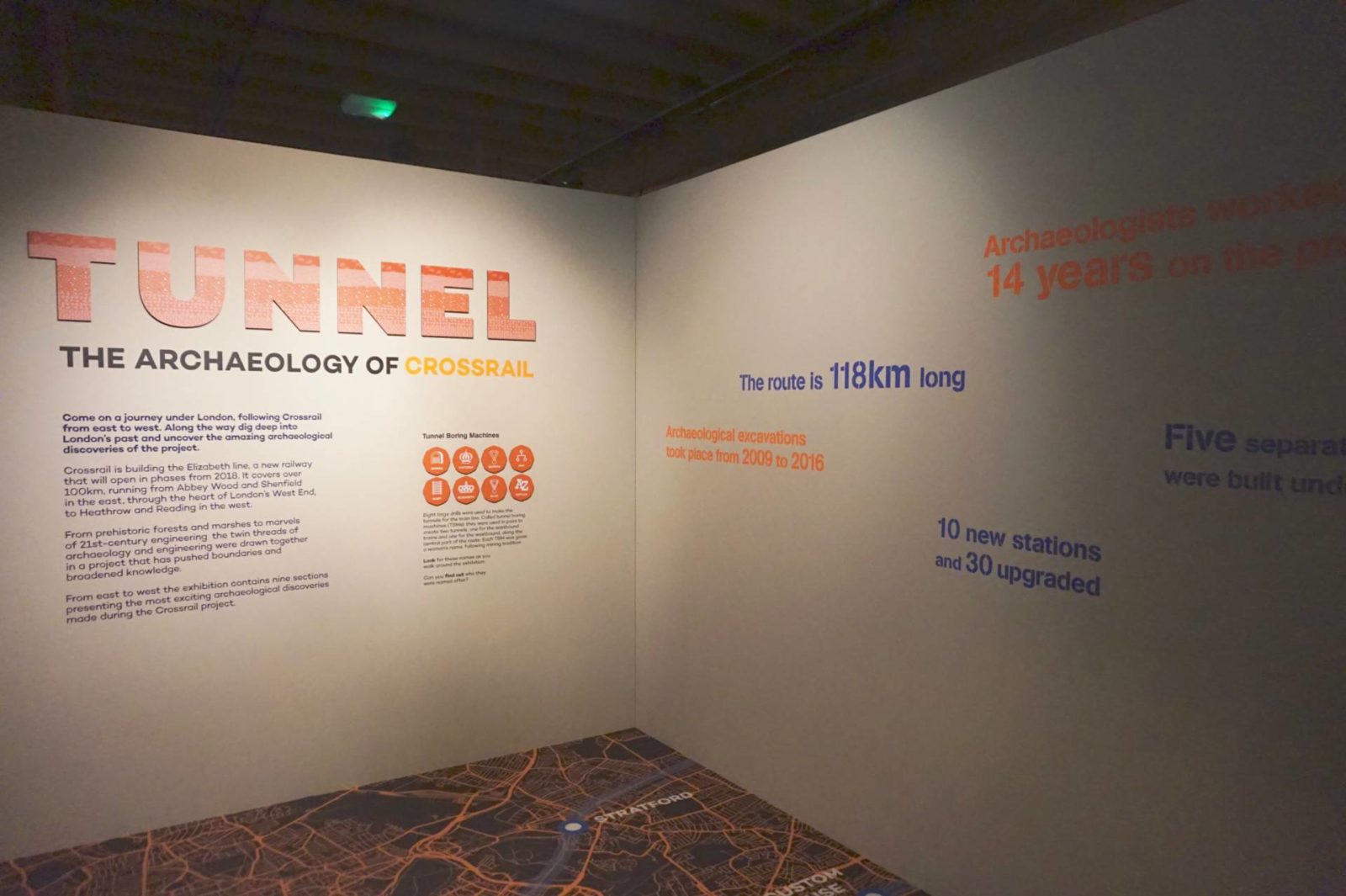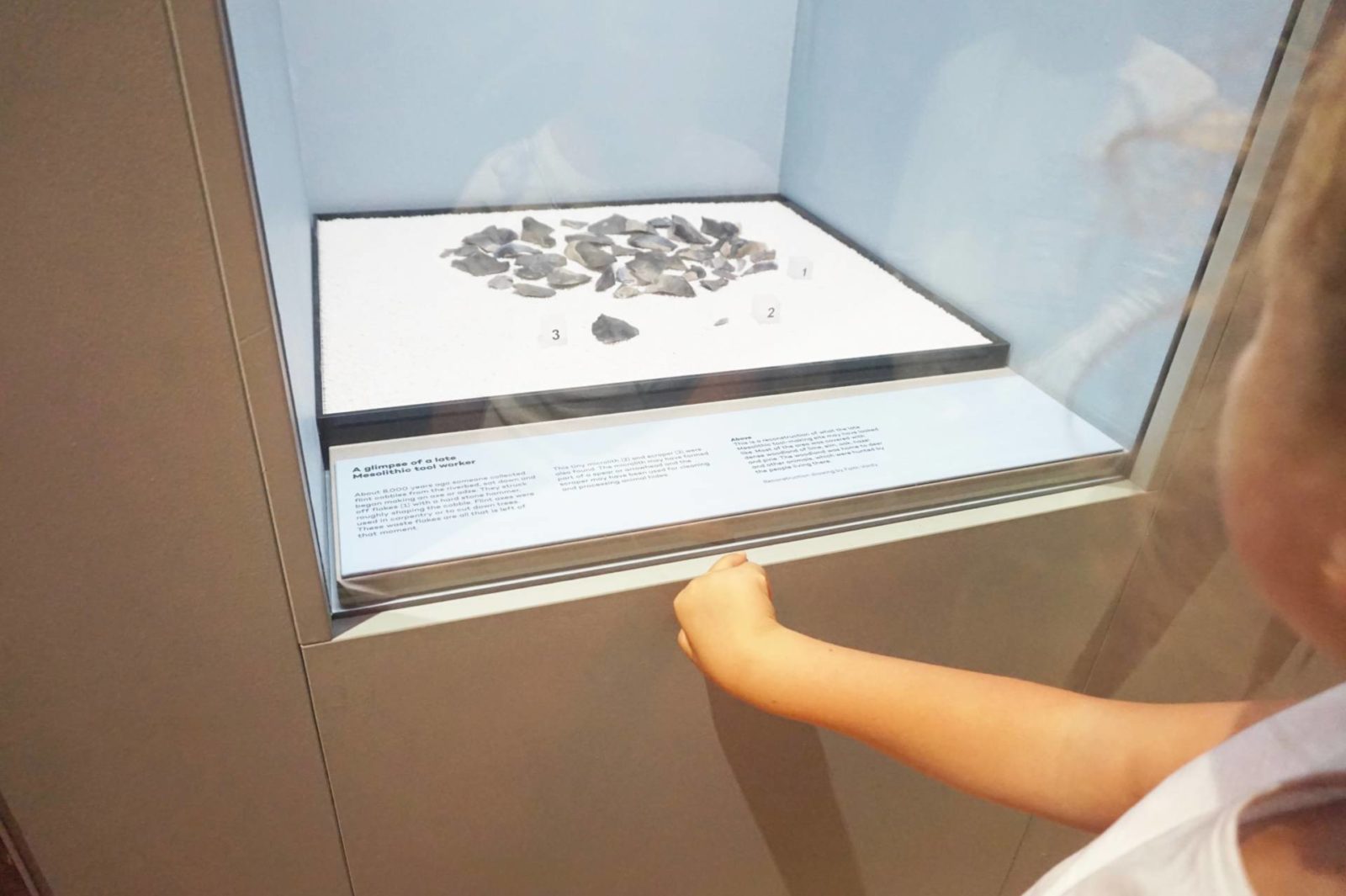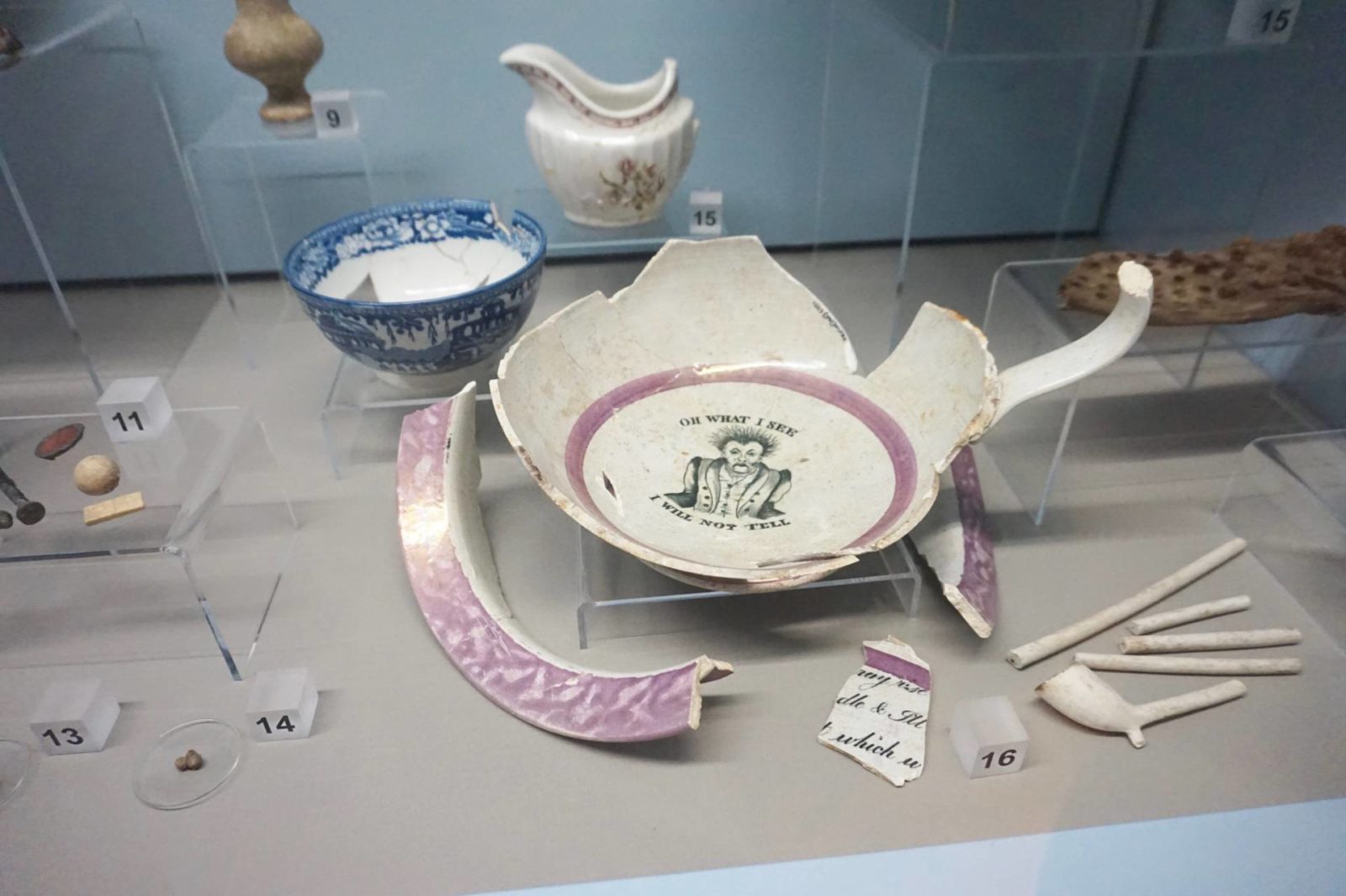 The exhibition is perfectly pitched at children (Boo still can't stop talking about the skeleton lady with her head between her legs and loved building her very own tunnel) but there is also plenty of detail for adults – they've achieved a rarity in museums: the ability to keep everyone engaged and entertained without being cheesy, not an easy feat.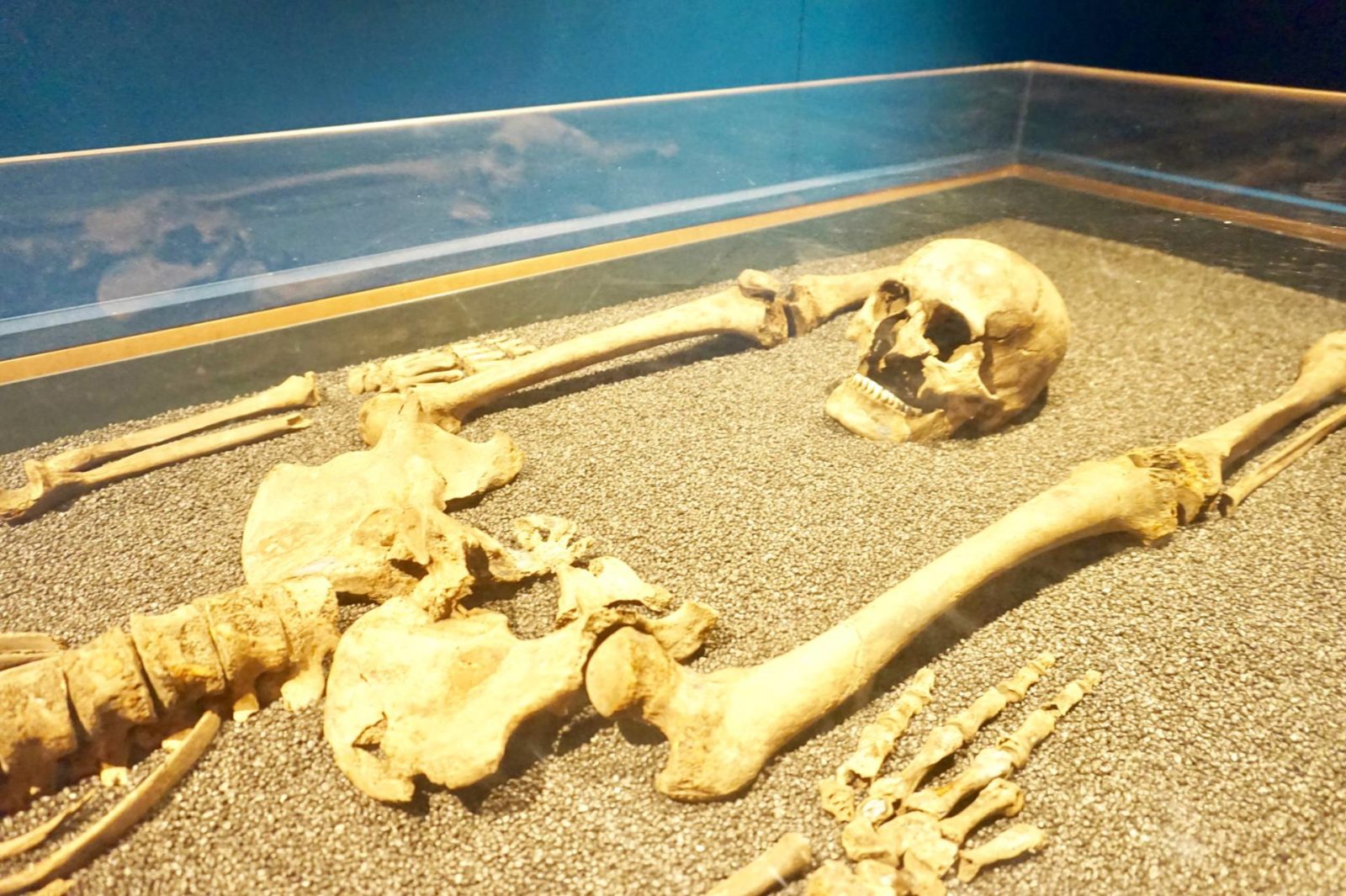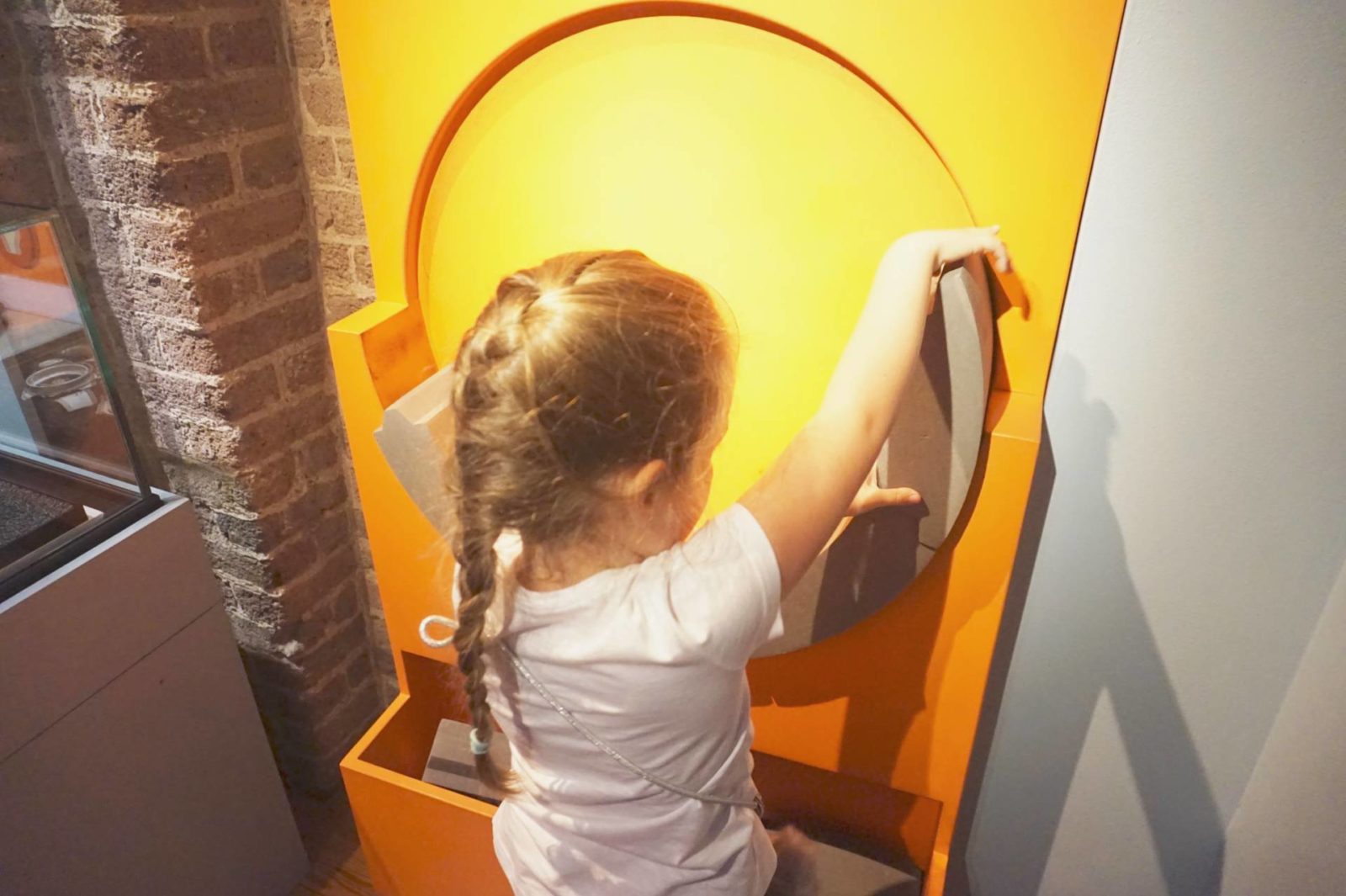 After Tunnel: The Archaeology of Crossrail it was time for lunch at Rum and Sugar, the restaurant attached to the museum and we tucked in to some tasty burgers which are served in a black bun which as I explained to Boo was pirate bread (see what I did there) and tasted really good. I opted for some social spiced plantain fries which were authentically Caribbean spiced and a-maz-ing. Plus currently kids under 10 eat free when accompanying and adult ordering a main course from the a-la-carte menu.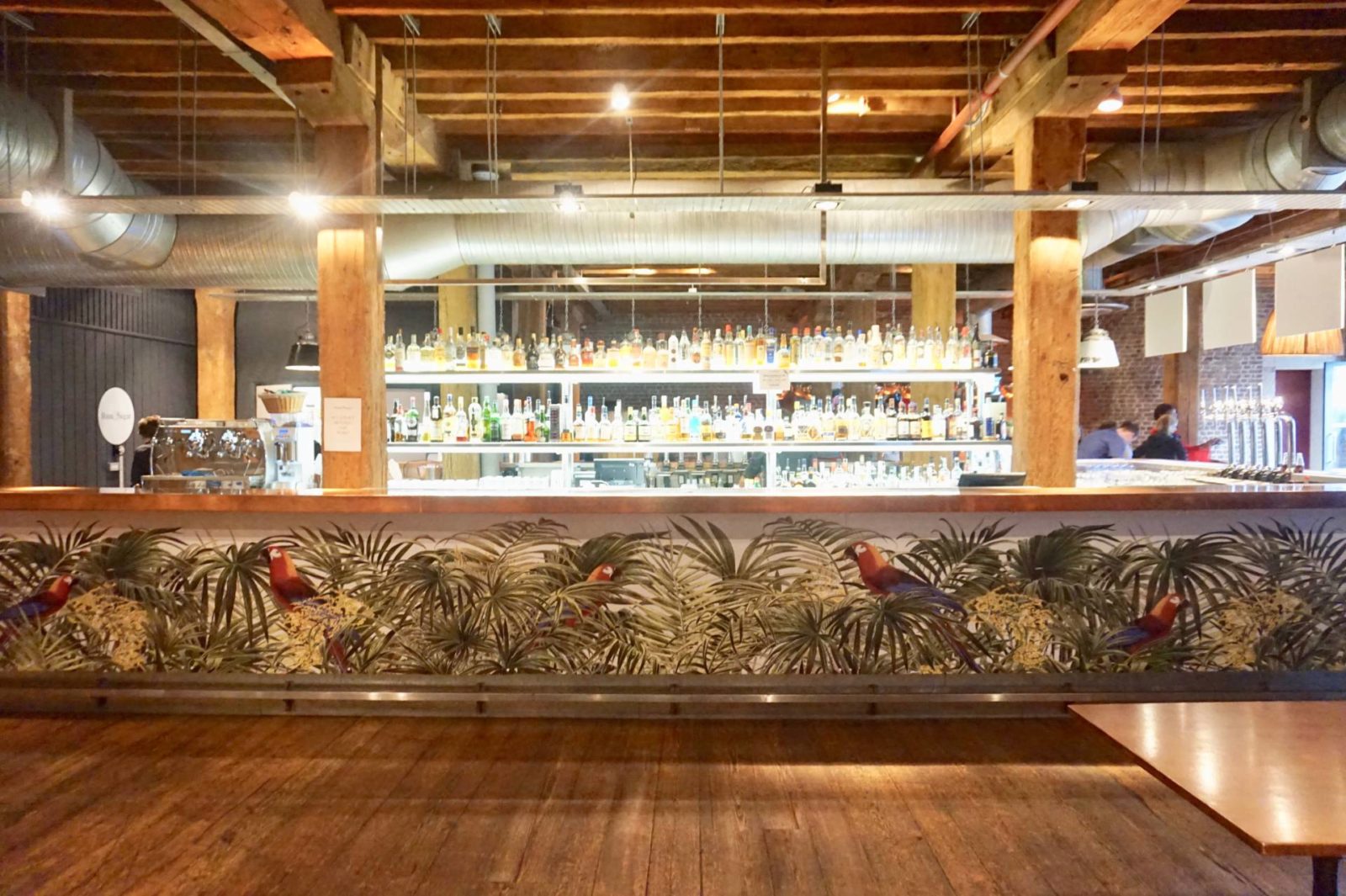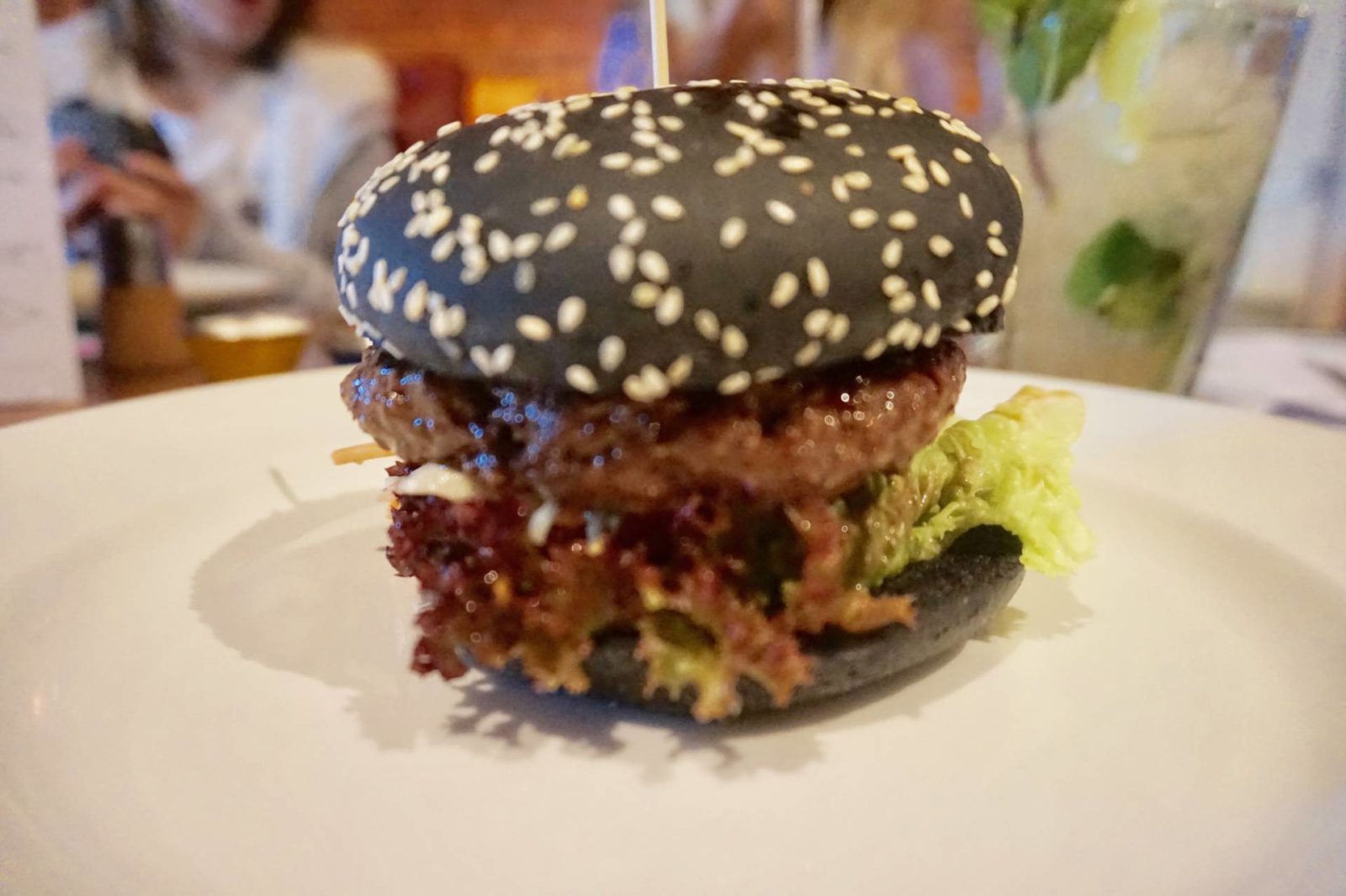 Our day of discovery wasn't over there – we made our way upstairs after lunch for Time Tunnellers show, where kids get the chance to don hard hats and in the interactive family show seeing them discover the different archaeological layers of Crossrail London and with talk of wee and poo within the first five minutes it's an instant hit with the little ones.
Museum of London Docklands has so much to offer and is super family friendly it's one of those family days out that is so often overlooked; but once discovered is somewhere I guarantee you'll want to return to again and again – me and Boo are already planning our next trip. With 10 free galleries within the museum the only thing that will dwindle is the hours of the day. Definitely a London destination not to be missed.
The Museum of London Docklands is open daily from 10am-6pm and is FREE; Tunnel: The Archaeology of Crossrail is on display until 3rd September 2017.