Jumping on the bed is one of those childhood pursuits that always seems like a good idea but if you're anything like me you'd quickly remember that it was a bad idea as your Mum shouted up that "You'd better not be jumping on that bed!" Although I have to confess that whenever we check into a hotel one of the first things that Boo does is jump on the bed, and yes on occasion I have been known to join her!
To celebrate the launch of the new Virgin Kids App today, Virgin TV invited children of all ages to jump for joy on a 15 square metre bed outside Kings Cross Station, London.
The Virgin TV Kids app has been designed for children 3-7 and the first thing that impresses me is that's it's free from advertising, and other commercial influences including in-app purchases which helps to reassure parents that it's a safe space for kids online. We got a chance to have a play with the app today and Boo was immediately drawn to the bright and easy to navigate interface and with over 2000 episodes of on demand kids TV, along with reading books and interactive games there'll be no more 5am wake up calls on a weekend that can't be entertained – yes I'm one of 'those' mamas who fully utilises the child-minding capabilities of an iPad while I snooze next to Boo!
It was also great to learn that TV shows can be downloaded to allow kids to watch them offline, such as on a plane or car journey.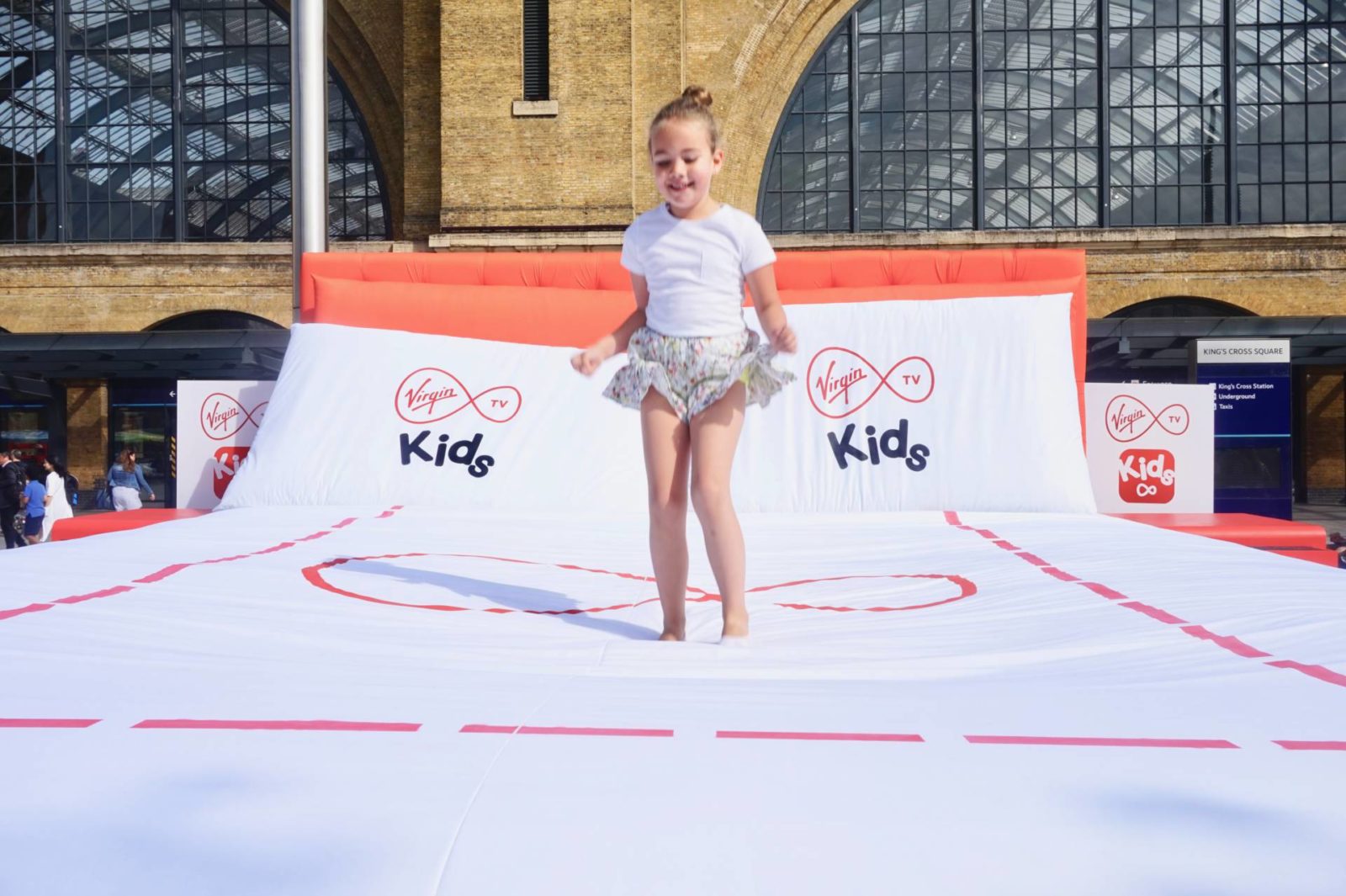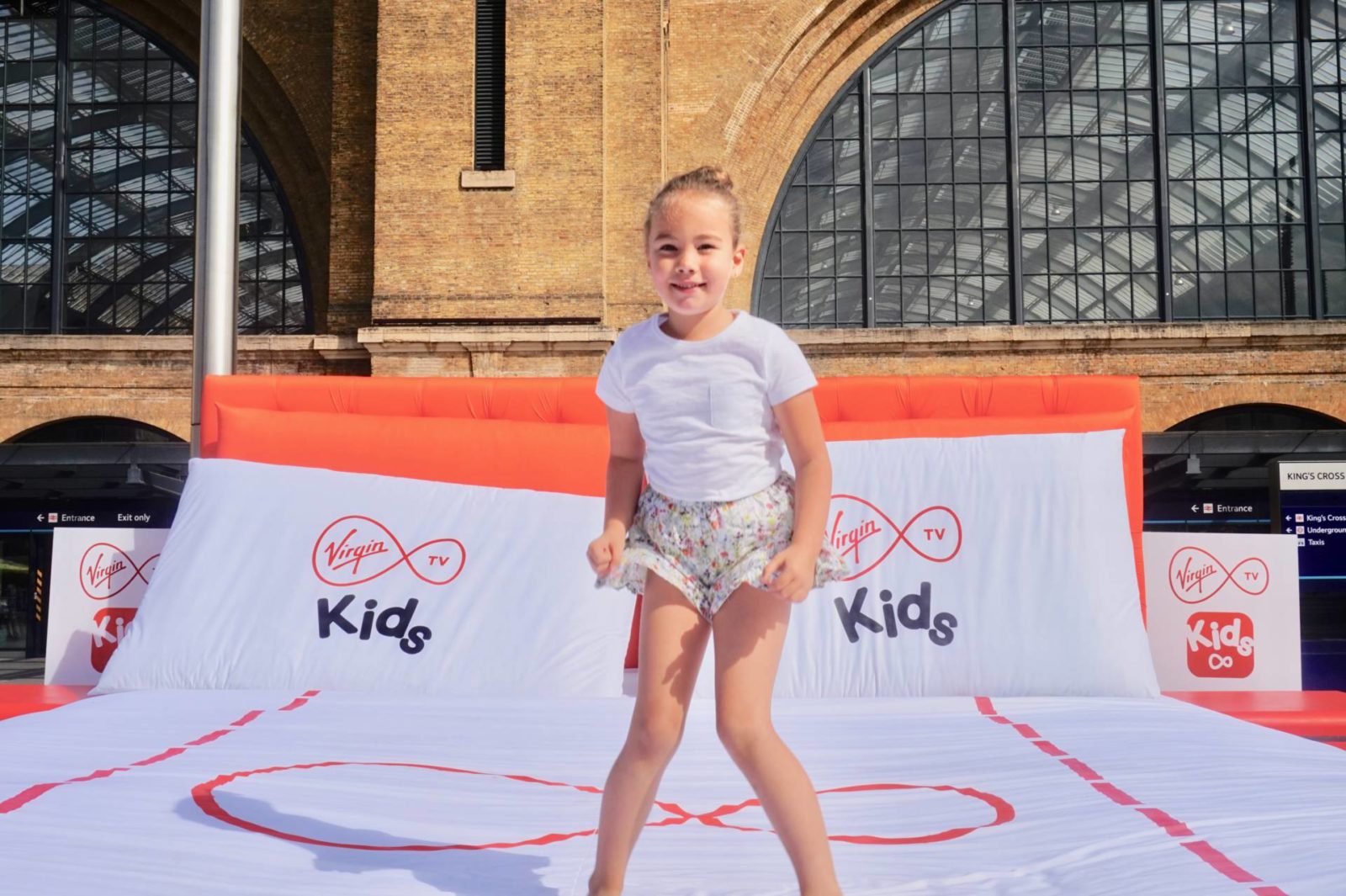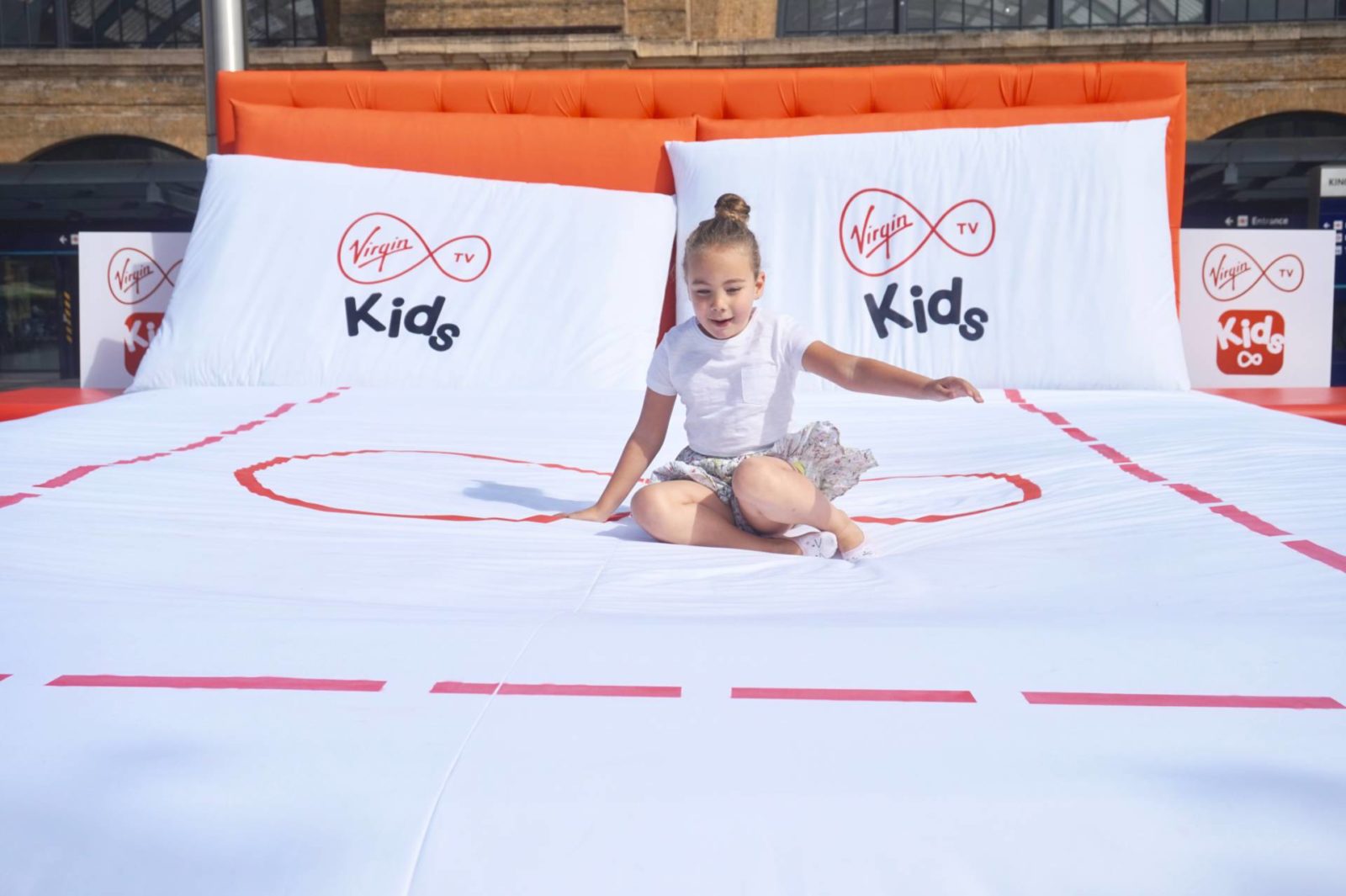 As you can see Boo absolutely loved jumping on the gigantic bed, firstly she couldn't get over just how big it was – I always thought my super king bed won in the size stakes but this was something else! Boo also couldn't quite believe that I wasn't shouting at her to stop jumping on the bed; although I did gently remind her on the way home that jumping on beds was only allowed when outside a train station – or in a hotel! 😉
The Virgin TV Kids app is available from today for all Virgin TV customers on the Fun and Full House bundles to download for free from the Apple App Store, and Google Play.
Disclosure: A travel fee was paid.