Winter is well and truly here and for us that means ramping up our love affair with roast dinners; Aunt Bessie's set us a challenge this month – they wanted to see what I came up with for a meat free roast. Neither me or Boo are vegetarians but I immediately knew what to cook. You see our family takes roasts rather seriously – this is a snapshot of what a casual Sunday lunch looks like at my Mum's. I know everybody claims their mother is the best cook but mine really is.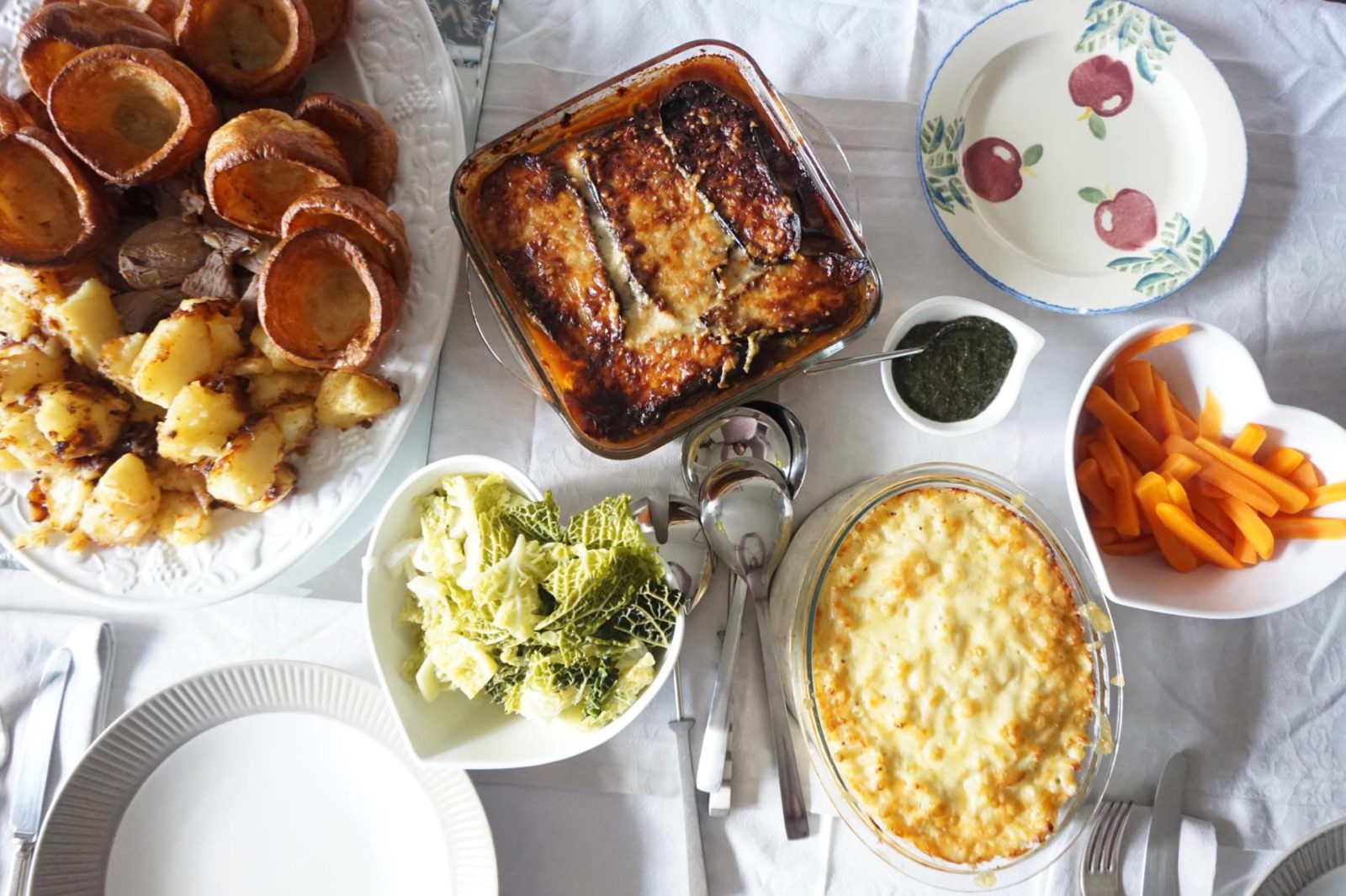 Macaroni Cheese and aubergine parmigiana might not sound like obvious stars of a meat free roast but trust me when I say they are right at home on the dinner table alongside, roast potatoes, parsnips and Yorkshire puddings. Both dishes are cooked from scratch with the aubergine parmigiana being the most labour intensive as you have to cooke the aubergines beforehand with prep time nudging an hour but totally worth it.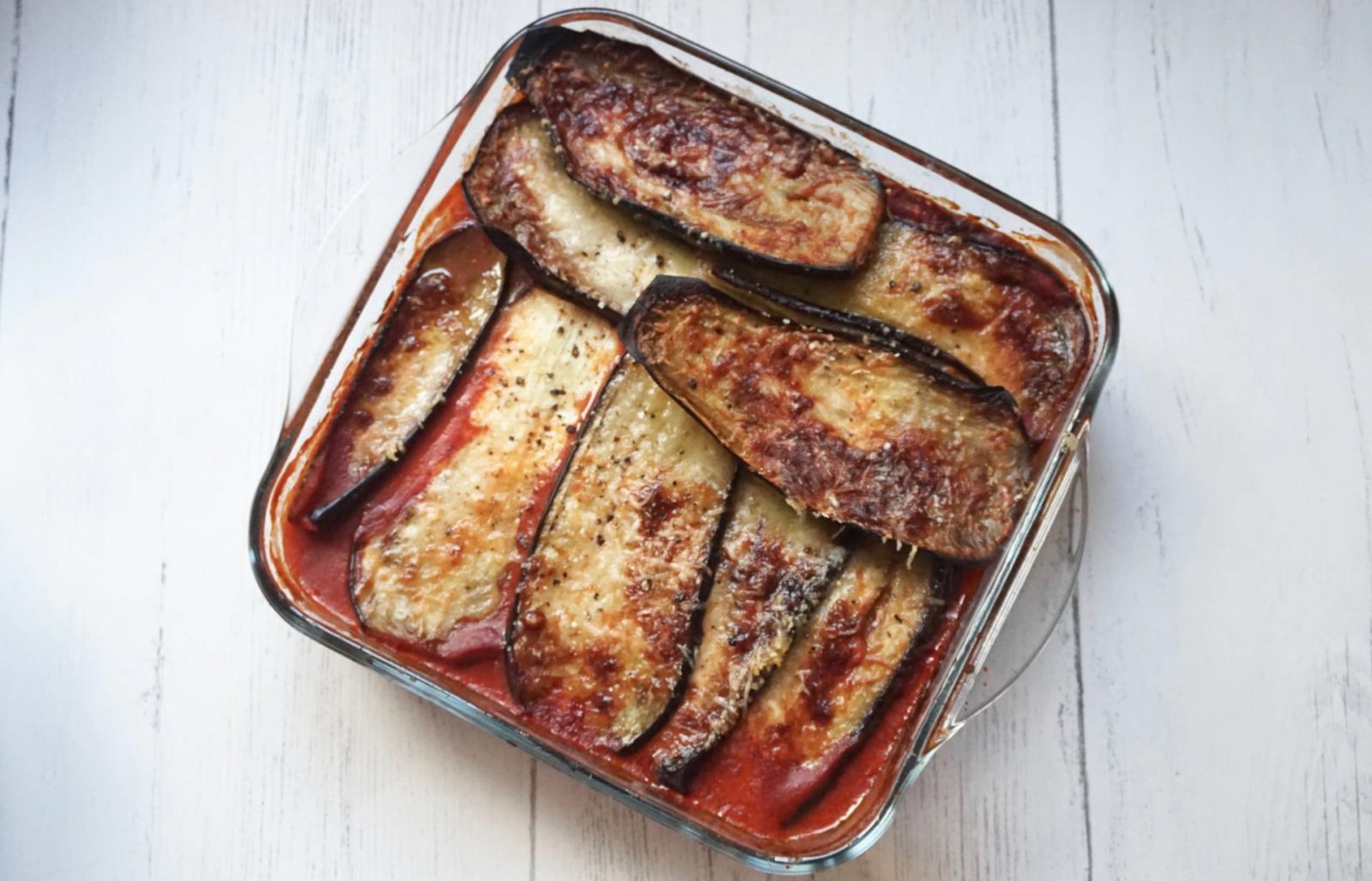 Meat, aubergines, a deliciously disgraceful amount of cheese; these may come and go but one component of a family roast that remains constant is the mighty potato. With all my attention on prepping the aubergine parmigiana I knew I could count on Aunt Bessie's Homestyle Crispy Roast potatoes.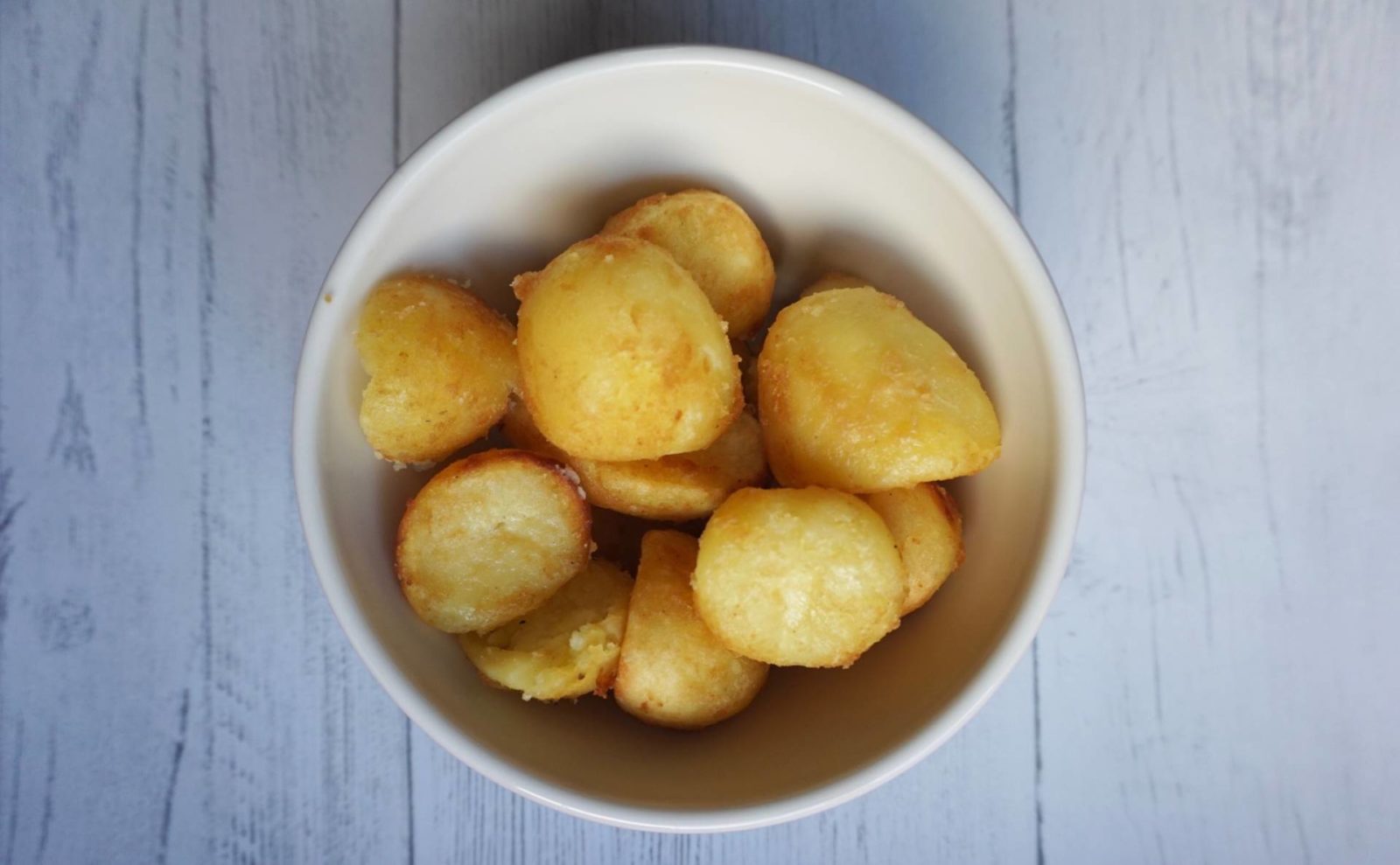 Aunt Bessie's Roasties are rated by Mumsnet (check out the Mumsnet badge on the packet) with over 75% saying they would recommend them. They're super convenient, no more part boiling; 25 minutes in the oven and they're done! I've learnt that Aunt Bessie's Roasties are also vegetarian and gluten free – perfect for families with differing dietary needs.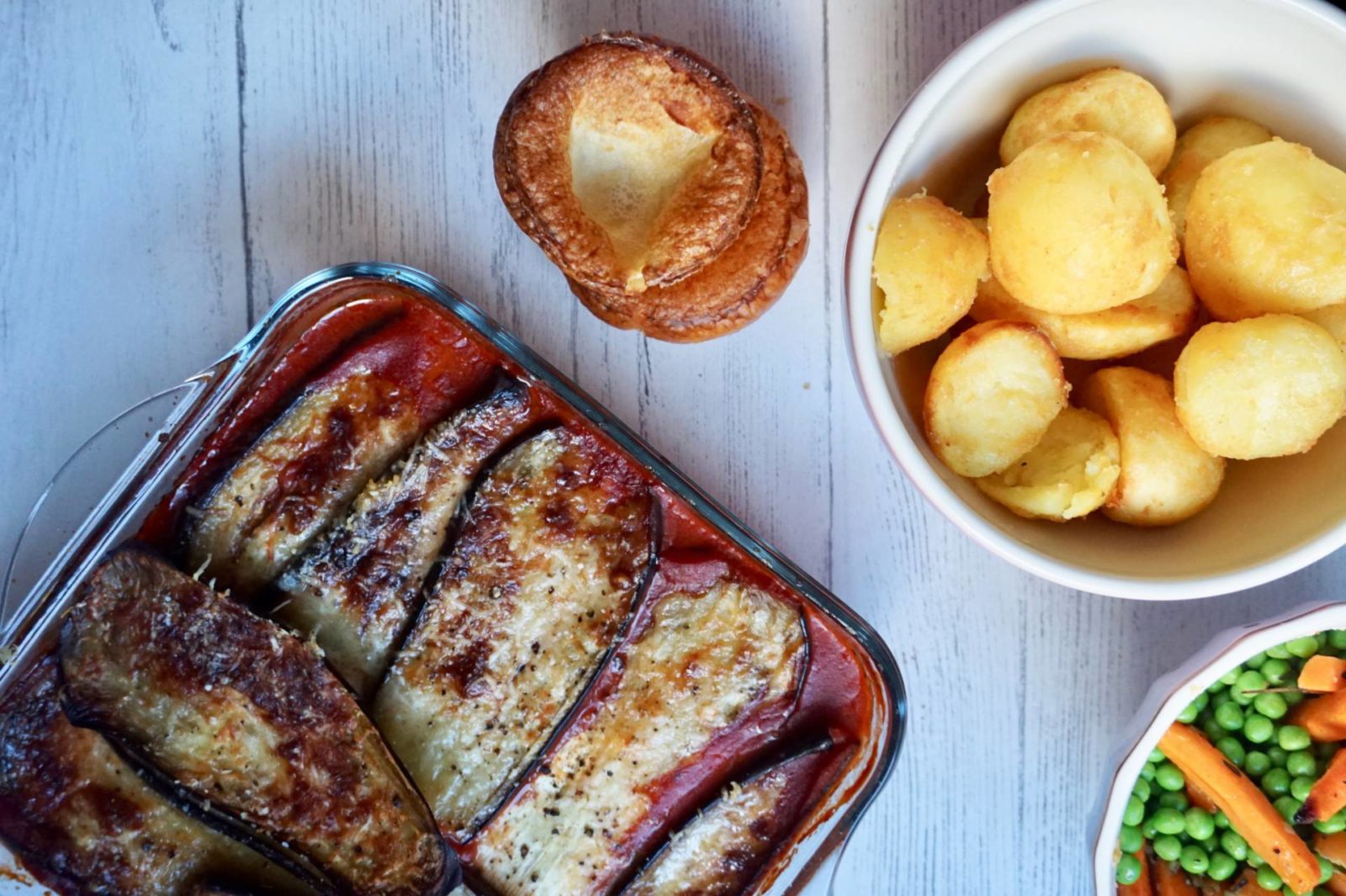 The result was a decadent meat free feast that was a sure fire hit and left us with enough for at least two days… proving it pays to put in a few hours in the kitchen on a Sunday as it means you can rely on the wonder that is leftovers.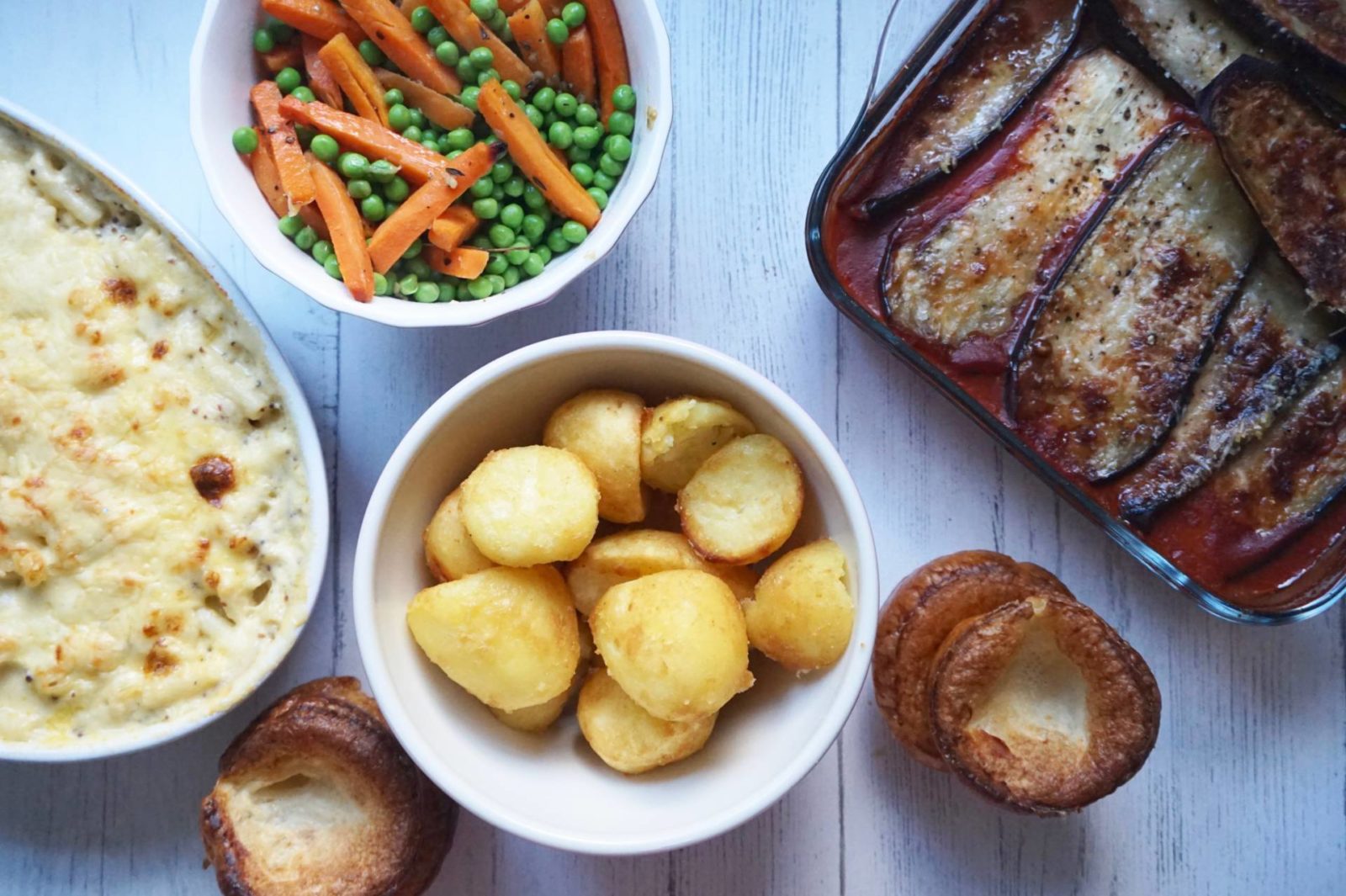 Meat doens't need to take centre stage for your roast to be a hit with the family – move over meat sweats, there's a new kid on the block: cheese sweats! What's your family favourite when it comes to quirky roast dinner twists?
Disclaimer: I am a member of the Mumsnet Bloggers Panel, a group of parent bloggers who have volunteered to review products, services, events and brands for Mumsnet. I have not paid for the product or to attend an event. I have editorial control and retain full editorial integrity. A fee has been received for this post.