After a great flight with Virgin Atlantic and a wow of a first night at The Hard Rock Hotel I was excited if just a tad tired when Boo woke up at 4.30am! Yes you read that right… She was just as excited as me and we were ready to head down to breakfast which is served in The Kitchen 7am-11am daily. We opted for the buffet breakfast which was just how I imagined it – amazingly American! I'll happily admit to overdosing on French toast, crispy bacon and maple syrup during our stay and Boo found something delicious and new to try each morning. Character breakfasts are a regular occurrence throughout the week but it was still such a lovely surprise when Kevin the Minion and Gru joined us as we were finishing our juice.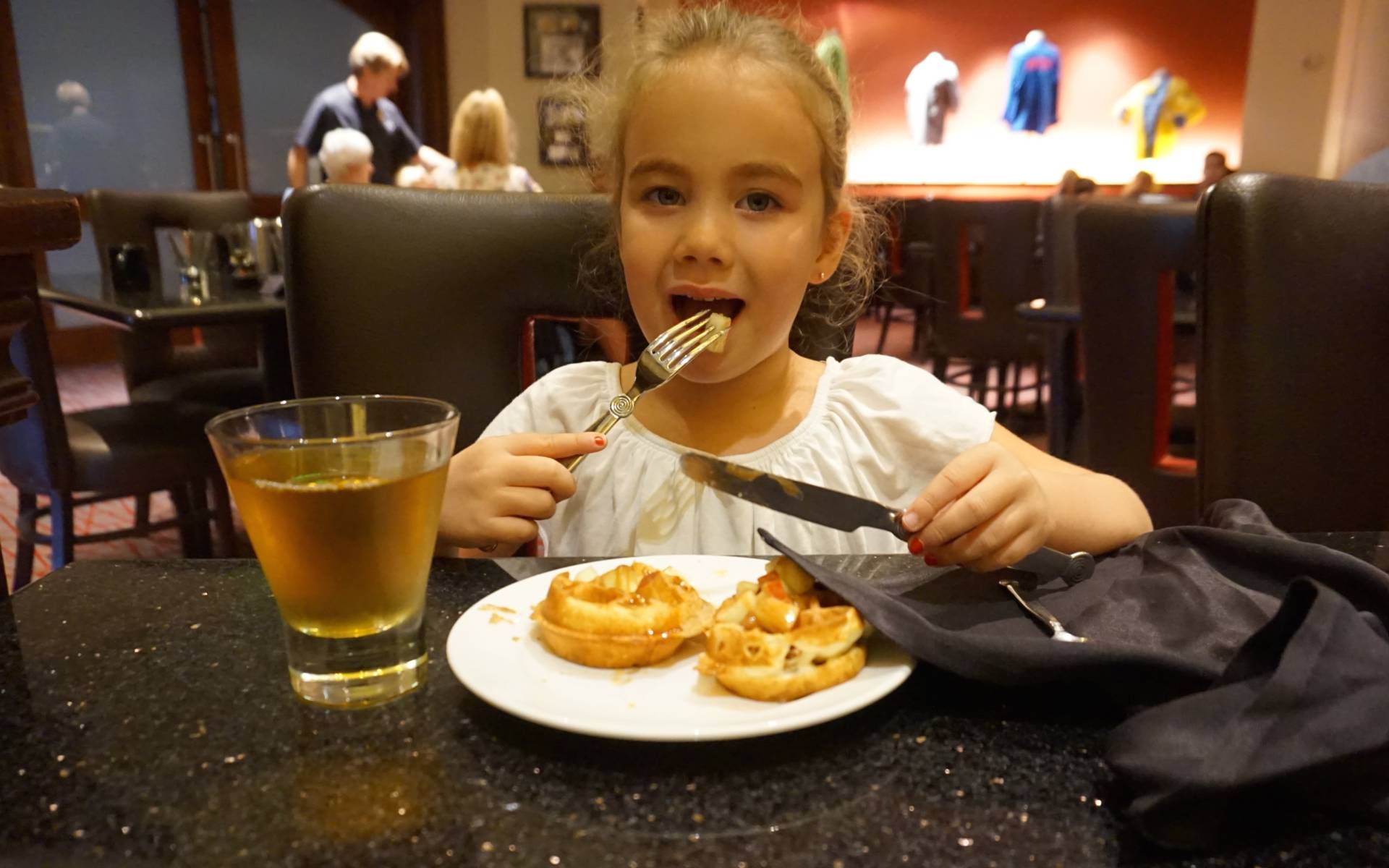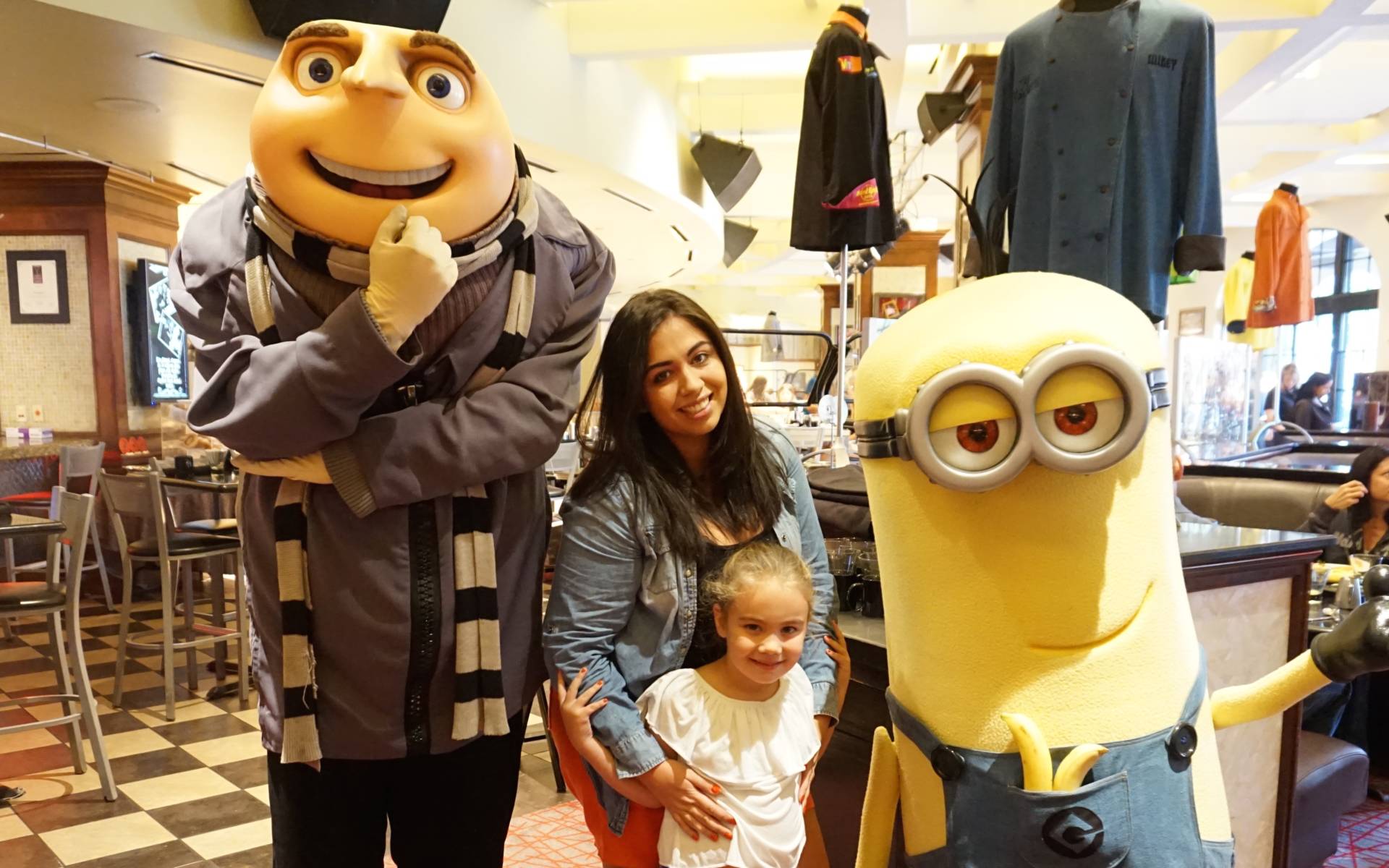 This is far from a perfect picture but it's one of my favourites as it's the first snapshot of all the magic that was coming our way over the next few days. There are lots of words that I could use and no doubt you'll be hearing about our adventures at Universal Orlando Resort for months to come but 'magical' is one of the standouts.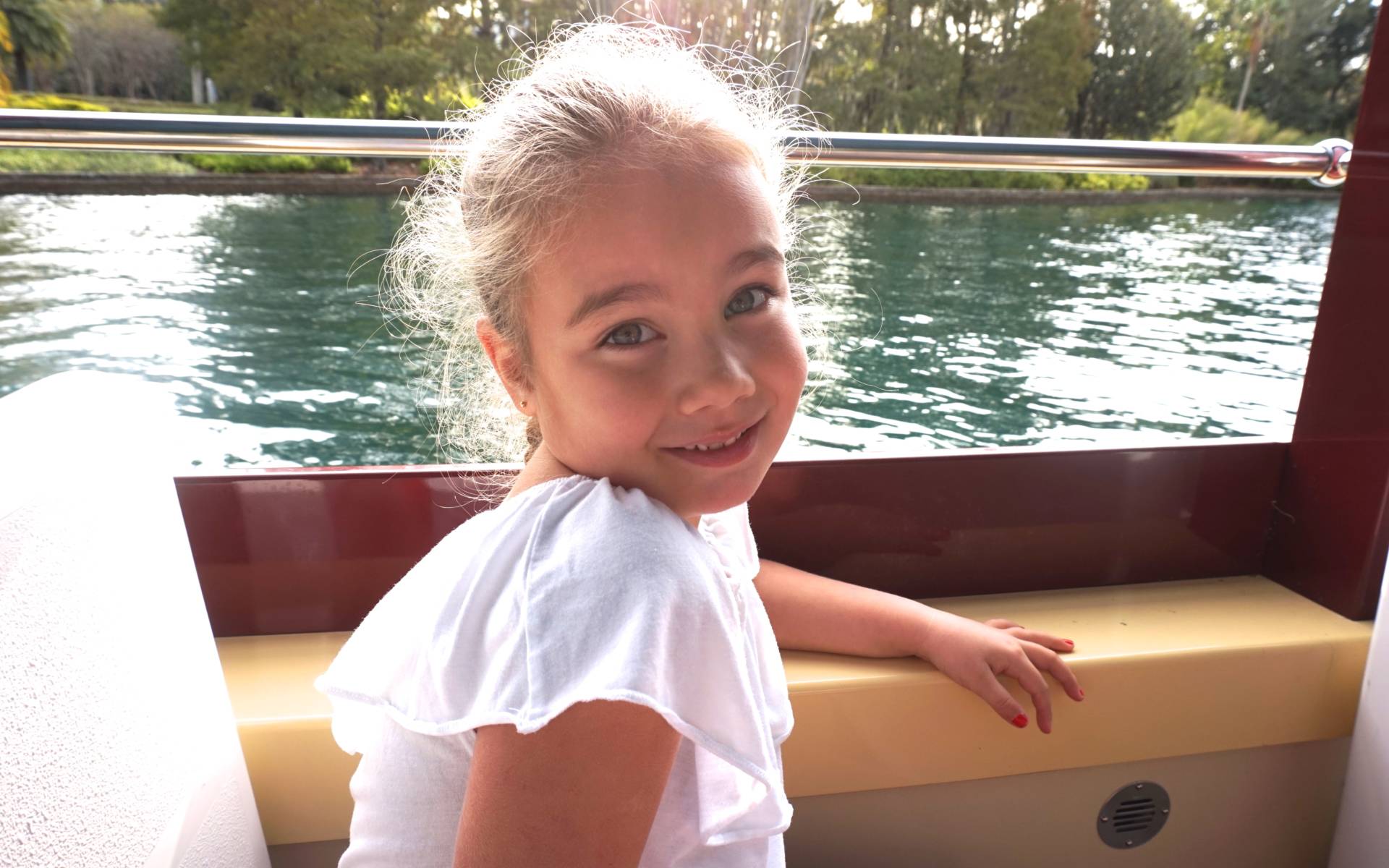 After breakfast we headed to the water taxi which connects all the onsite hotels to City Walk – it operates from 6.30am right through to 2.30am and allows guests to take advantage of early park admission. If you're staying on site the park is open exclusively to you one hour before general admission.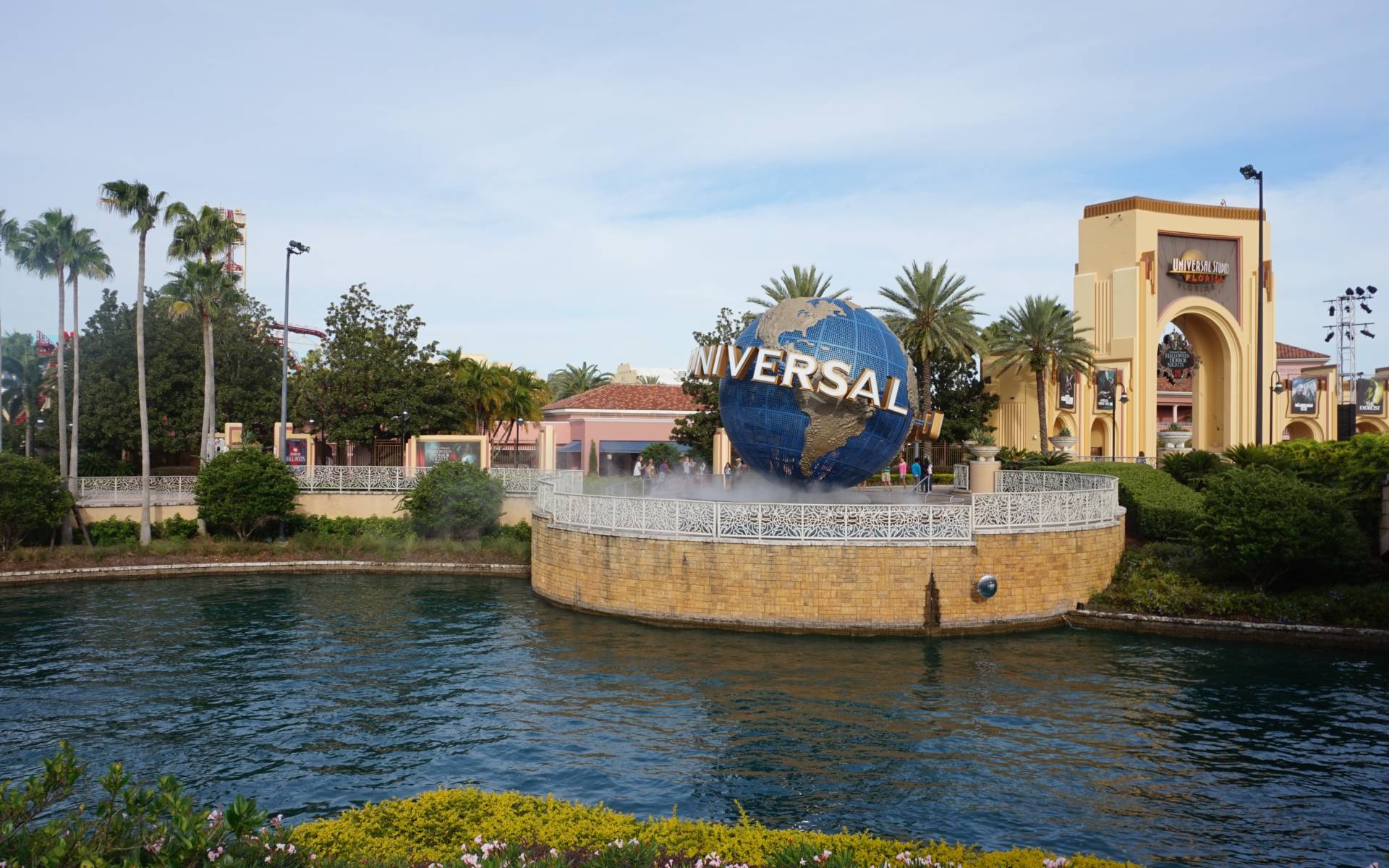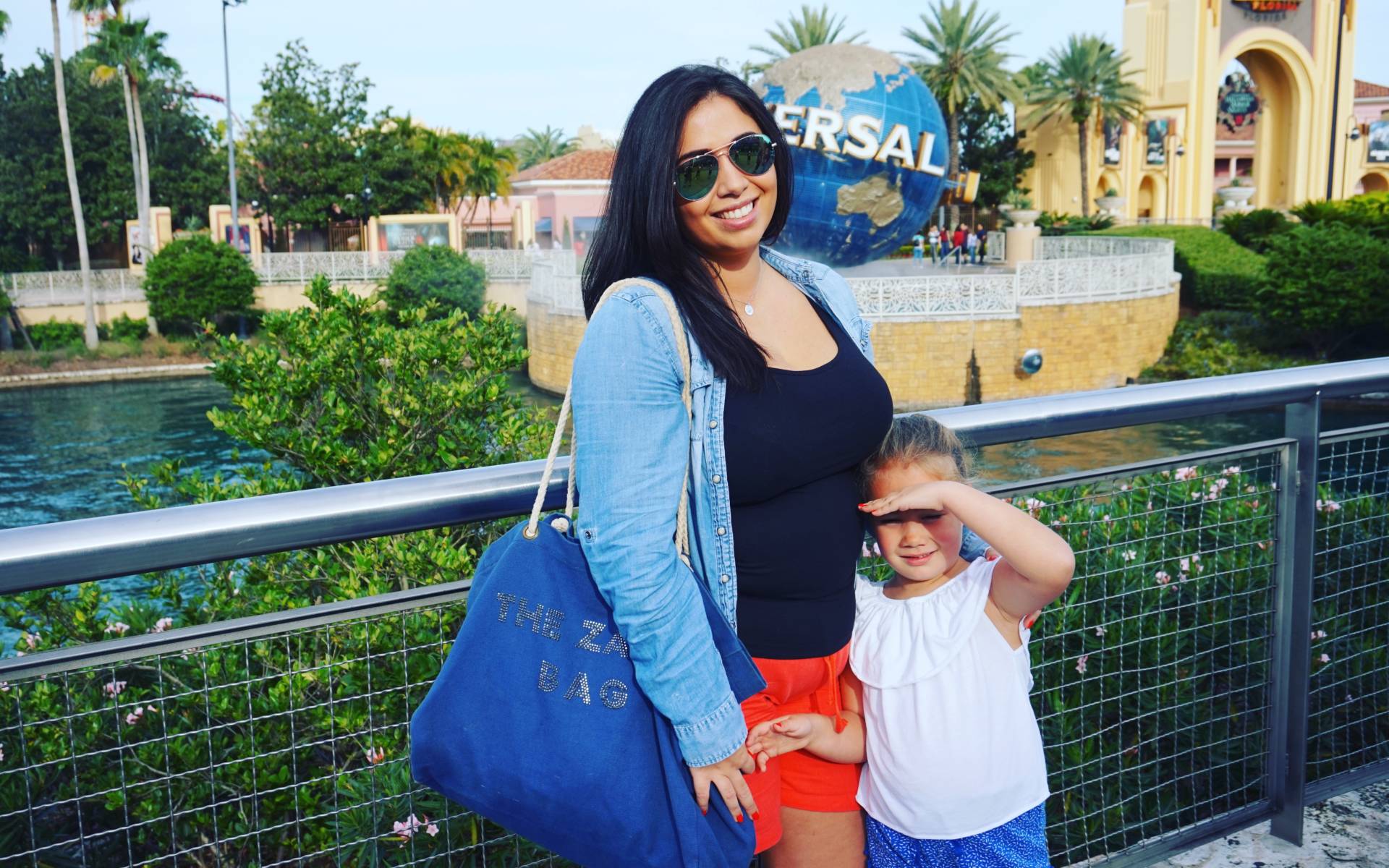 We had a VIP tour experience booked for 9.30am so luckily our first morning was thankfully a leisurely affair. As expected Boo loved the water taxi and as The Hard Rock Hotel is the closet to Universal, it takes less than 5 minutes but makes for the most movie-esque grand reveal of the famous revolving Universal globe. It felt surreal as we walked over the bridge towards the entrance. As we navigated our way to the Universal Studios Administration Building for our tour Boo's mouth barely closed as she was in awe at the sheer scale of the place.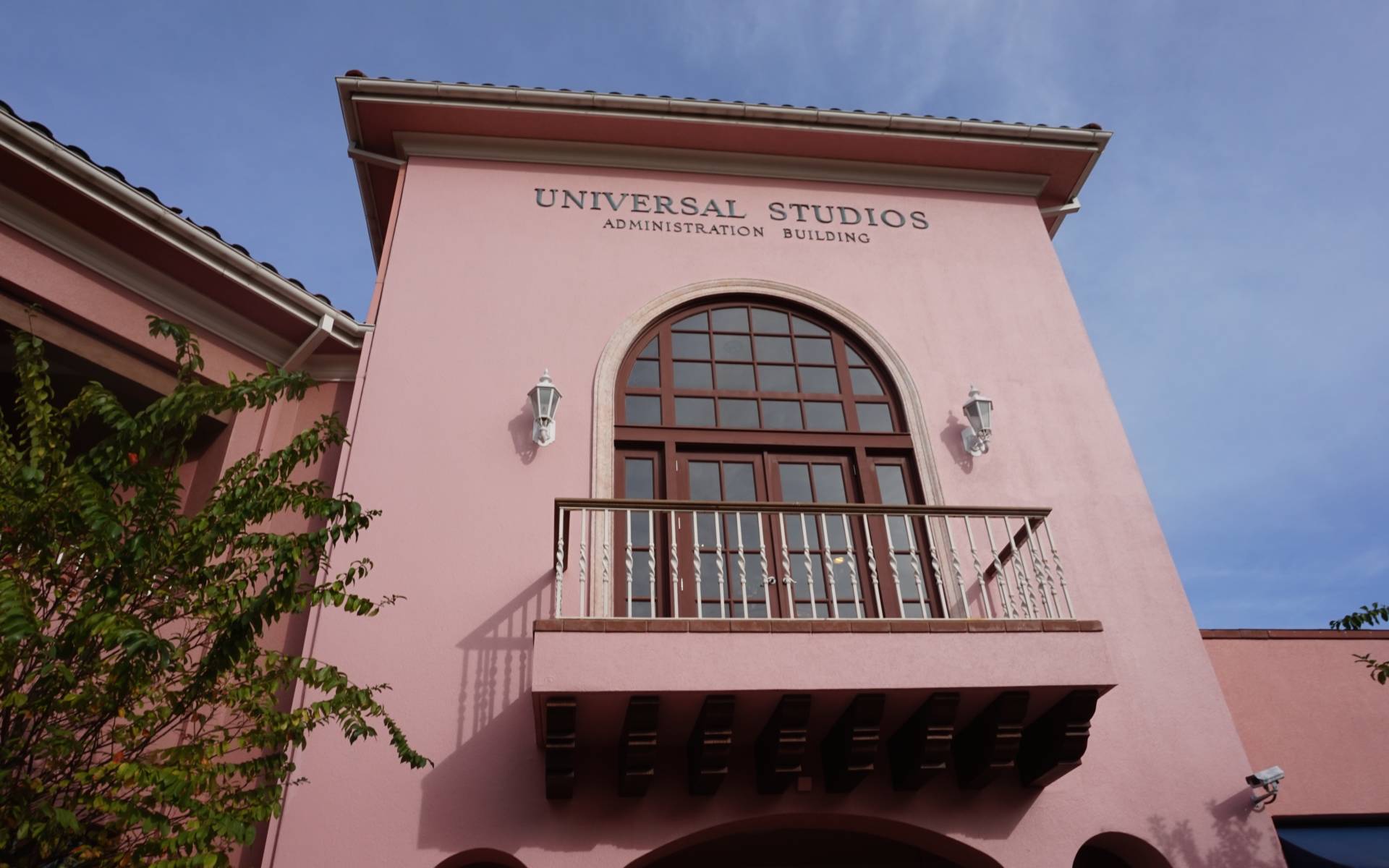 Once signed in we were showed up to the waiting area where there was breakfast (you'll be glad to know that Boo limited herself to just a piece of fruit and a juice – how she found the space is a mystery!!) We were assigned Katrina as our host for the next two days. I say host but if I'm completely honest there is no word that does her justice. Boo refers to her as our American best friend – she was absolutely amazing, and elevated our experience from an amazing one to one that will stay with us for a lifetime.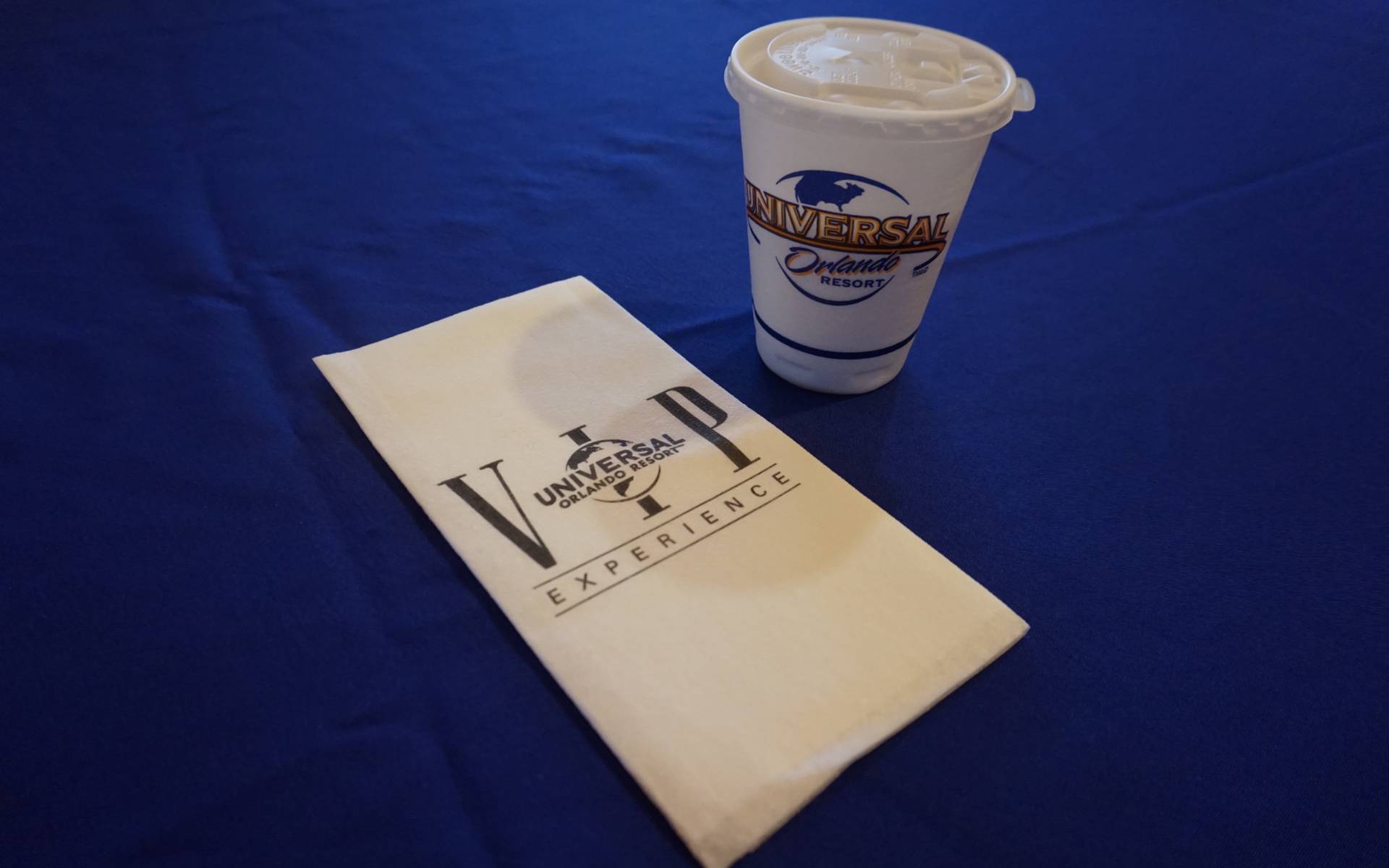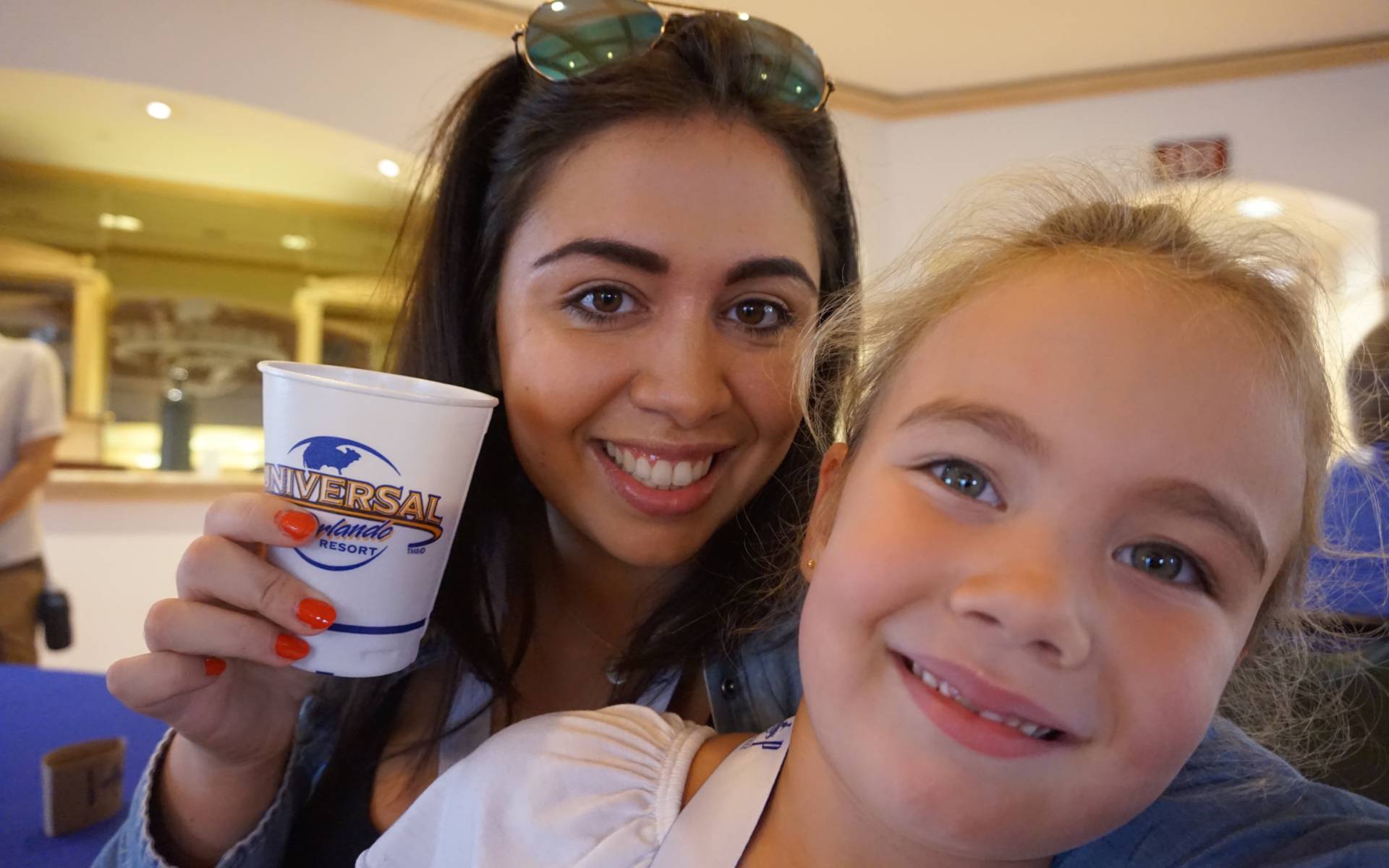 It was time to for us to begin our VIP tour experience with Katrina and moments later we were in the heart of the park. October is the perfect time for Brits to visit as it's still nudging 30C each day but without the drag of high humidity plus the park itself is less busy than the peak periods of Easter and summer holidays. Our first ride was the Minions 3D experience, which was so special seeing as our breakfast encounter was still the biggest wow so far for Boo… If only she knew what the day ahead held.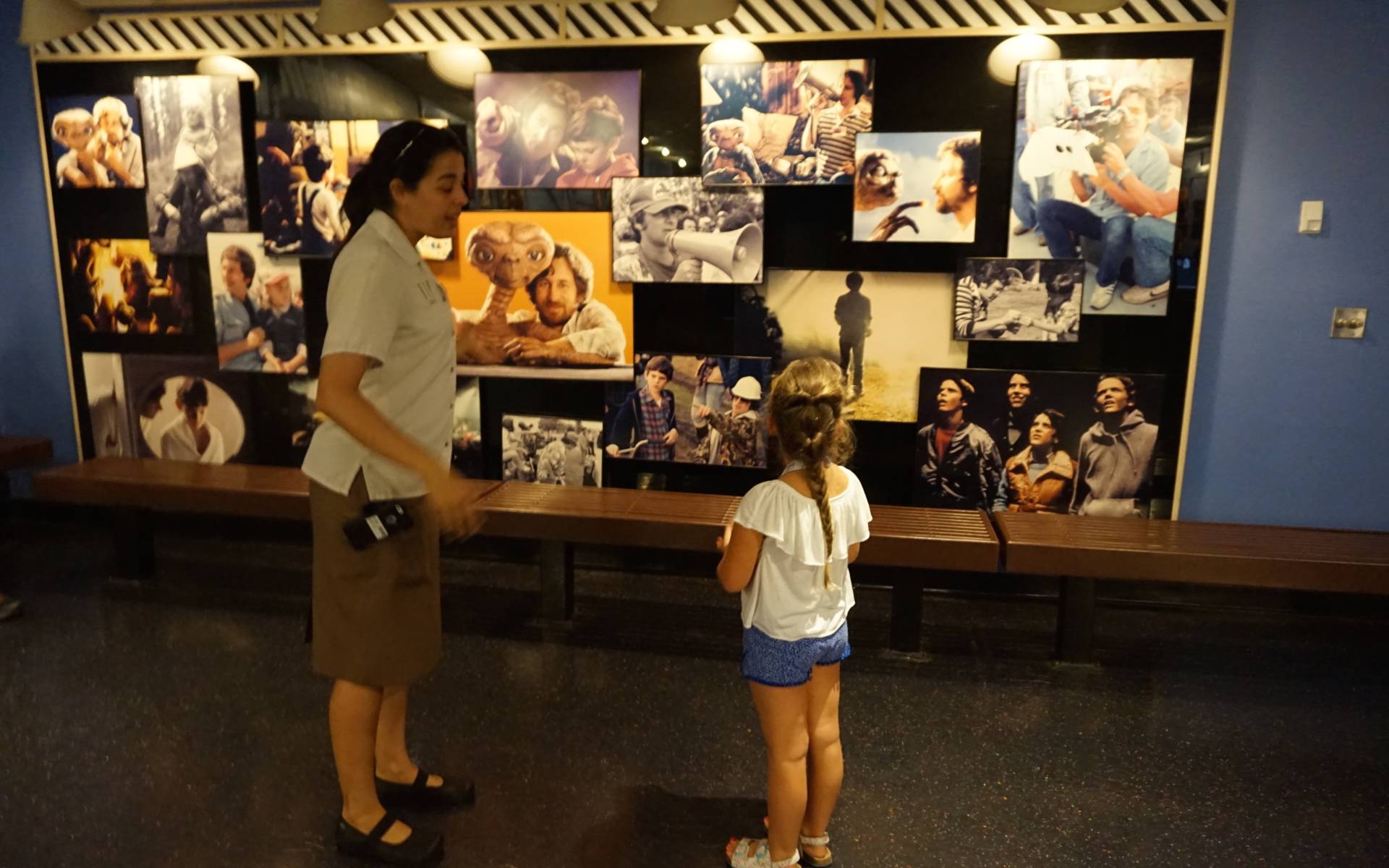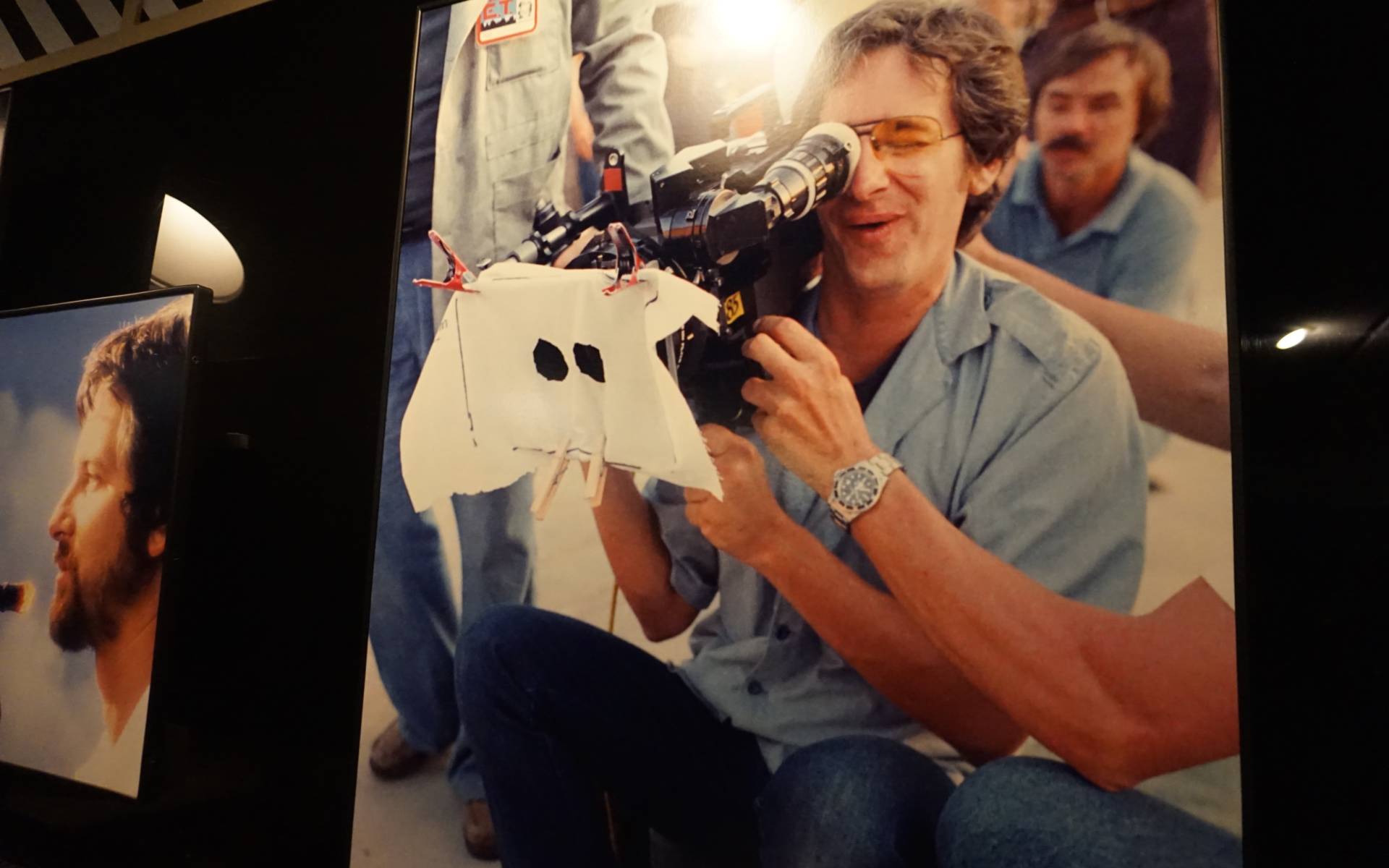 Next up was the ET ride – this had me filled with nostalgia, Boo hasn't seen the film however the ride allowed her to 'meet' ET and it's on her must watch list this Christmas. Katrina did a great job in explaining the plot to Boo and as we came out we also got the chance to meet Woody Woodpecker, Curious George and Barney and the gang!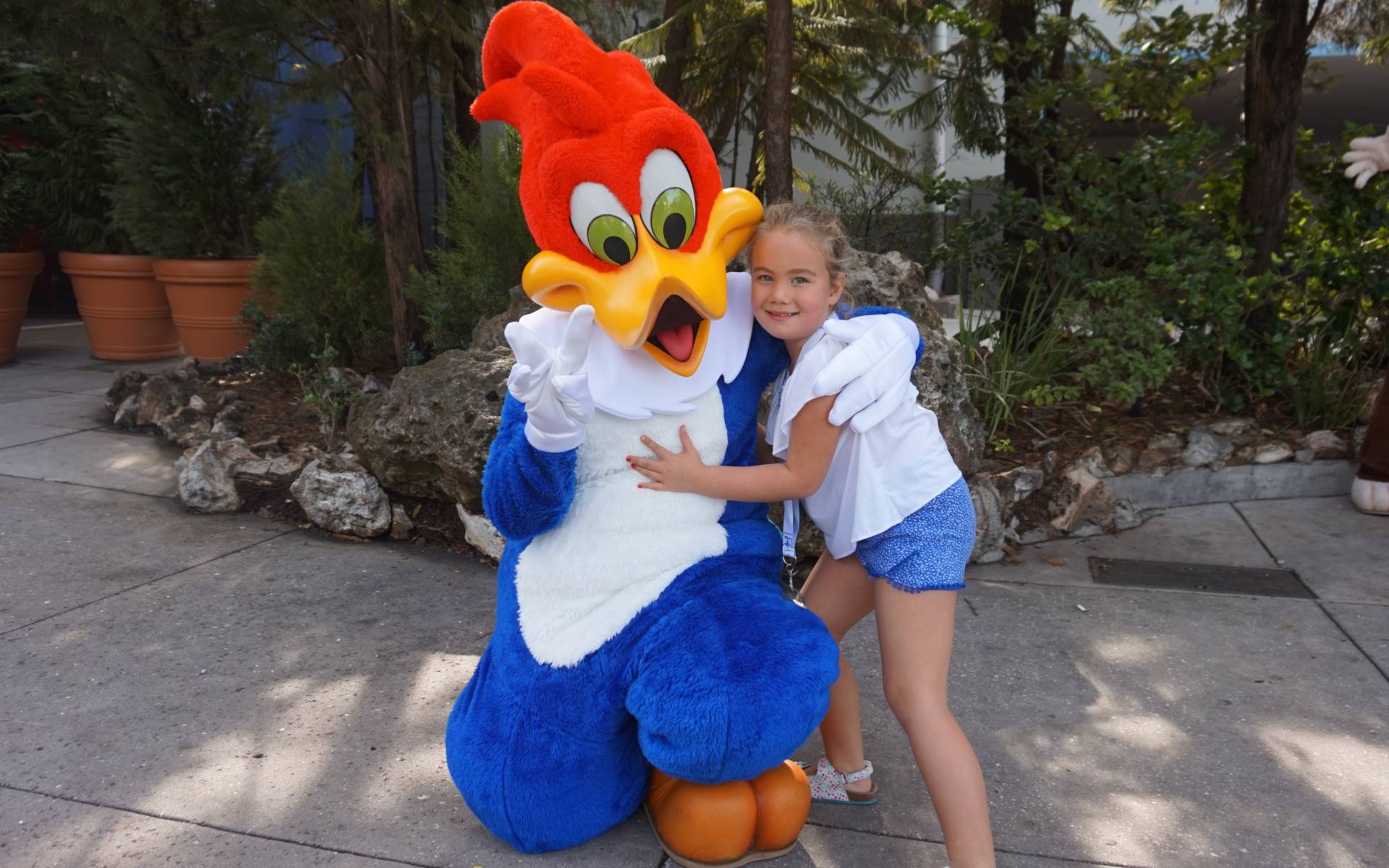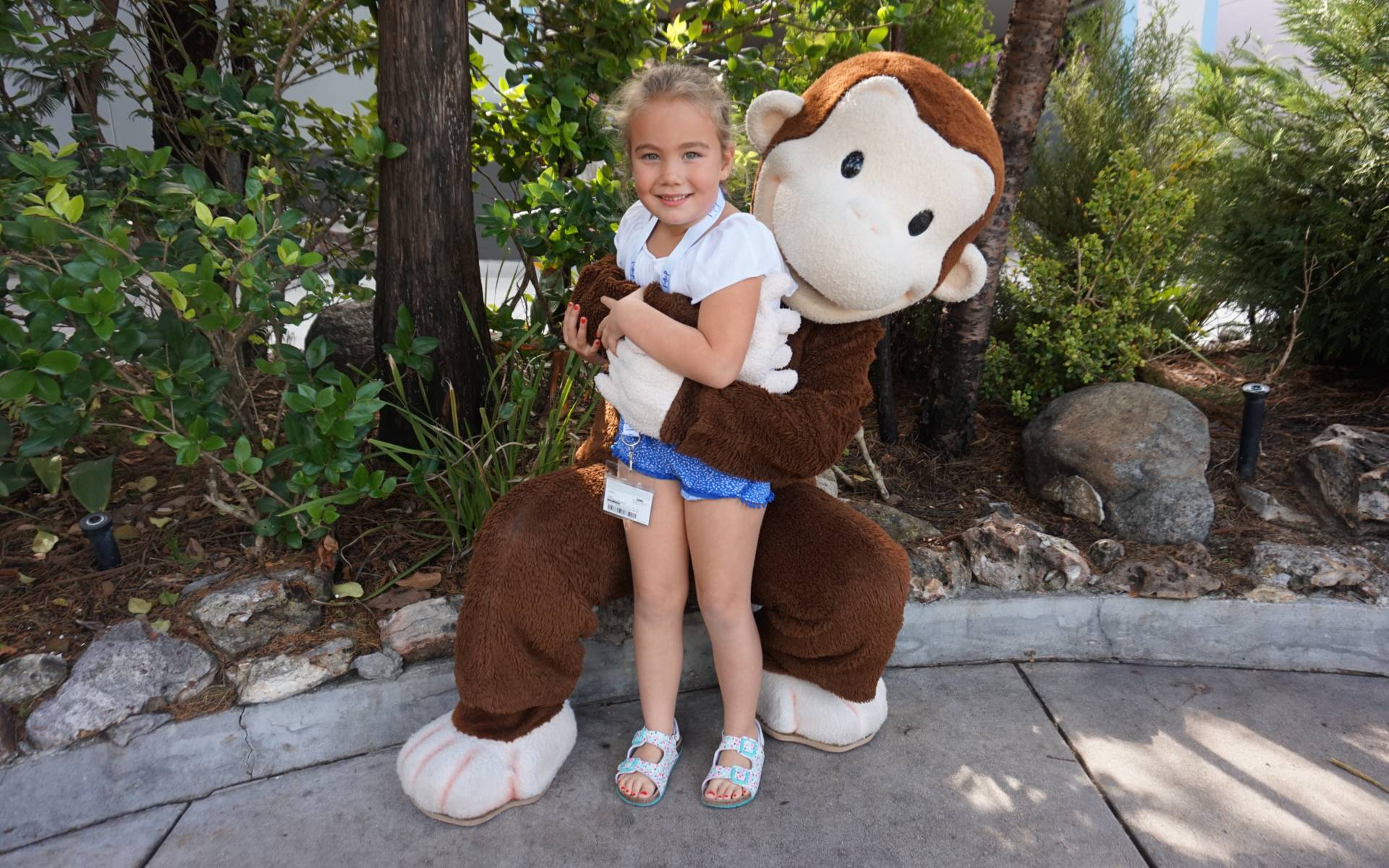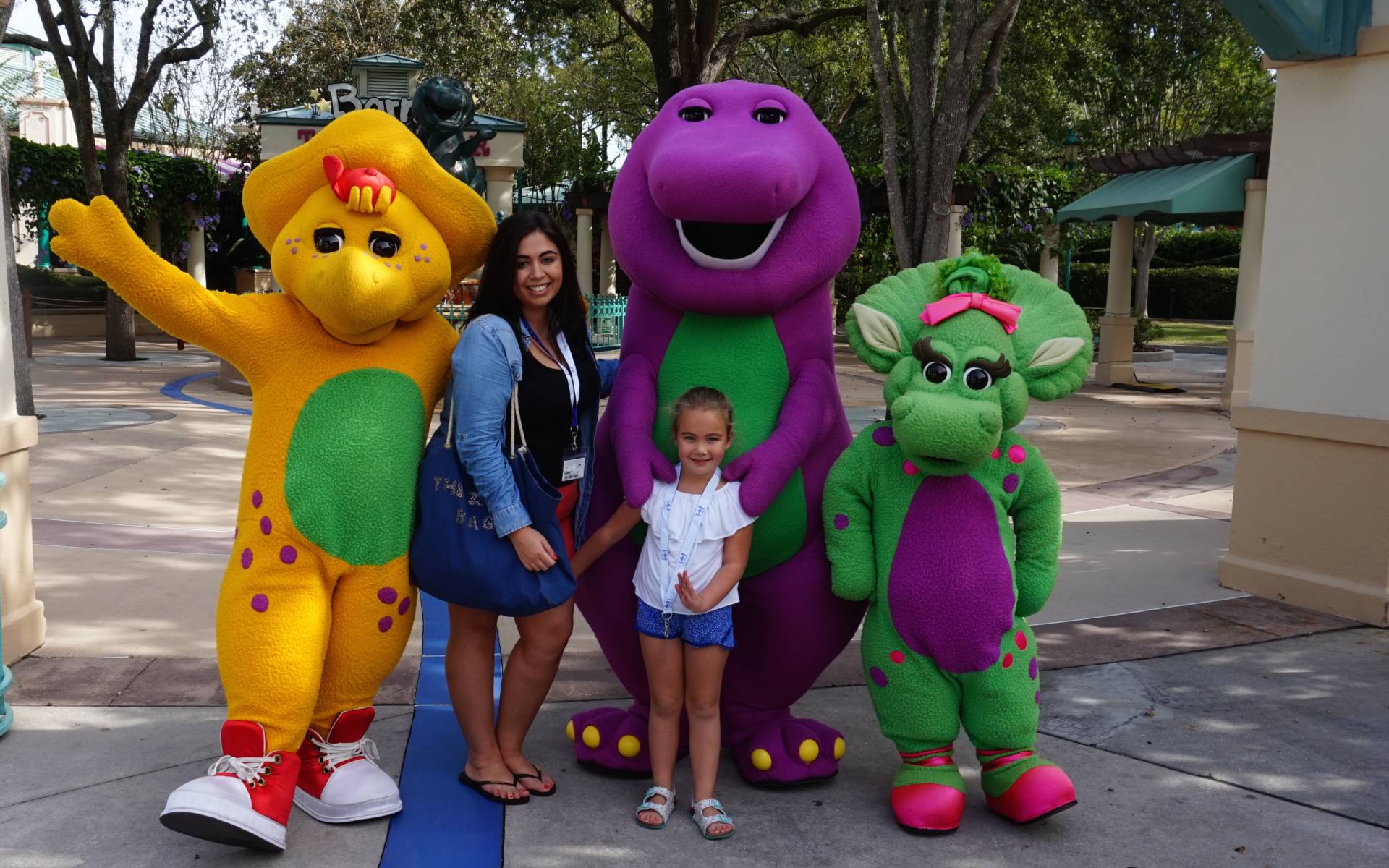 We even managed to catch the Barney show which was amazing and perfect for the younger family members (Erm I'm young enough to remember Barney the first time round – I only watched it because of my younger sister… of course!) and I MAY have had the biggest smile on my face as the 'I love you, you love me' song come on!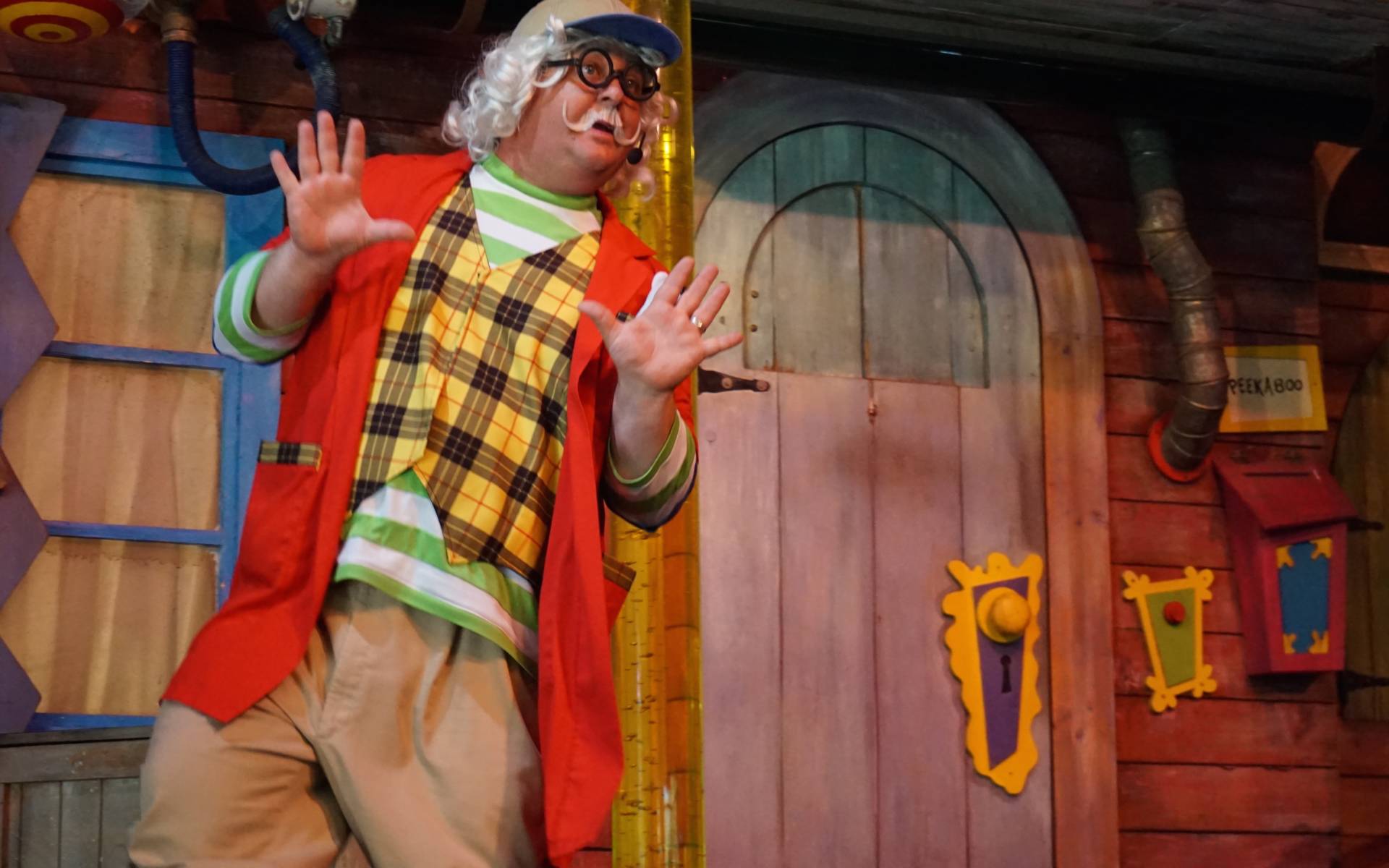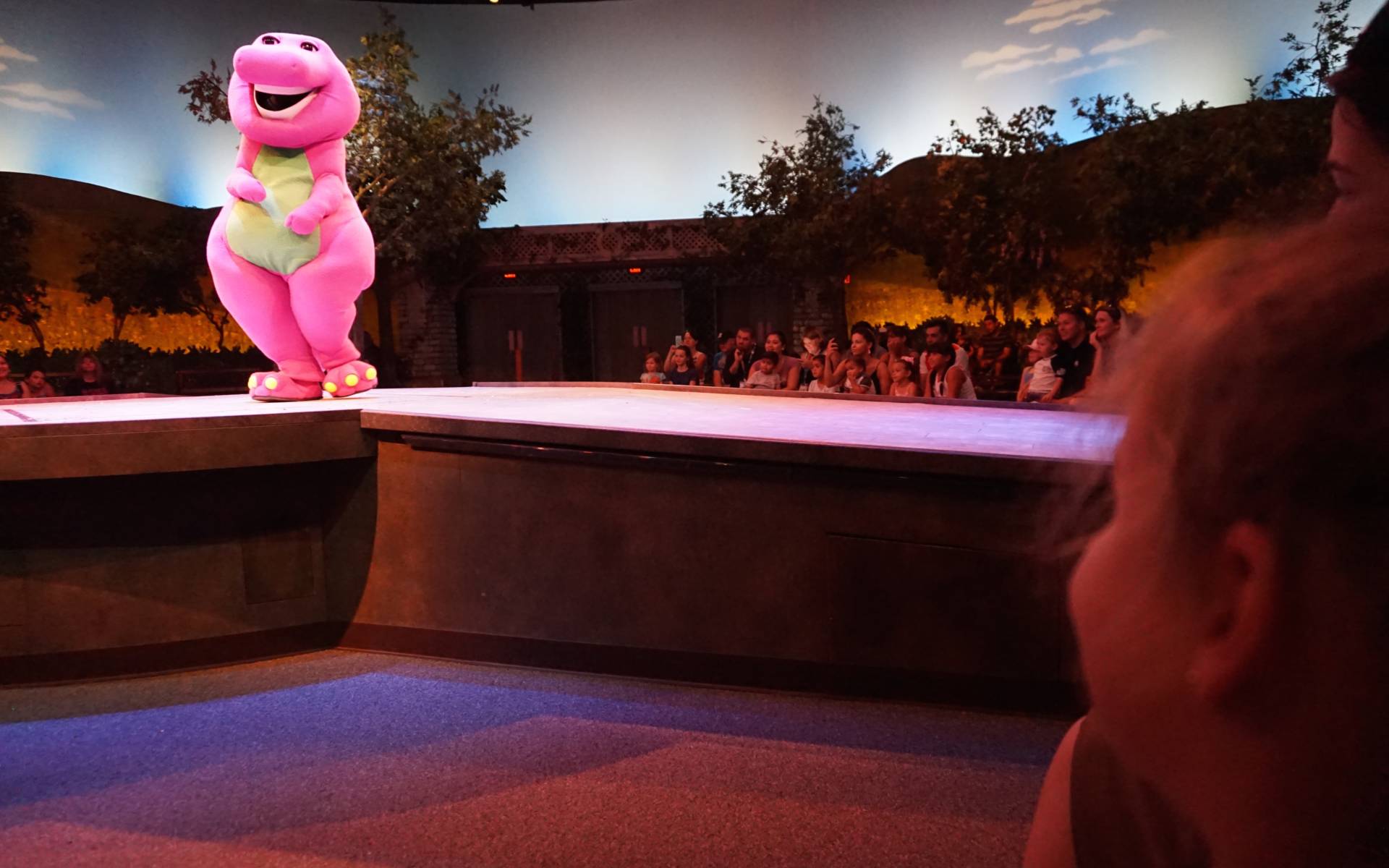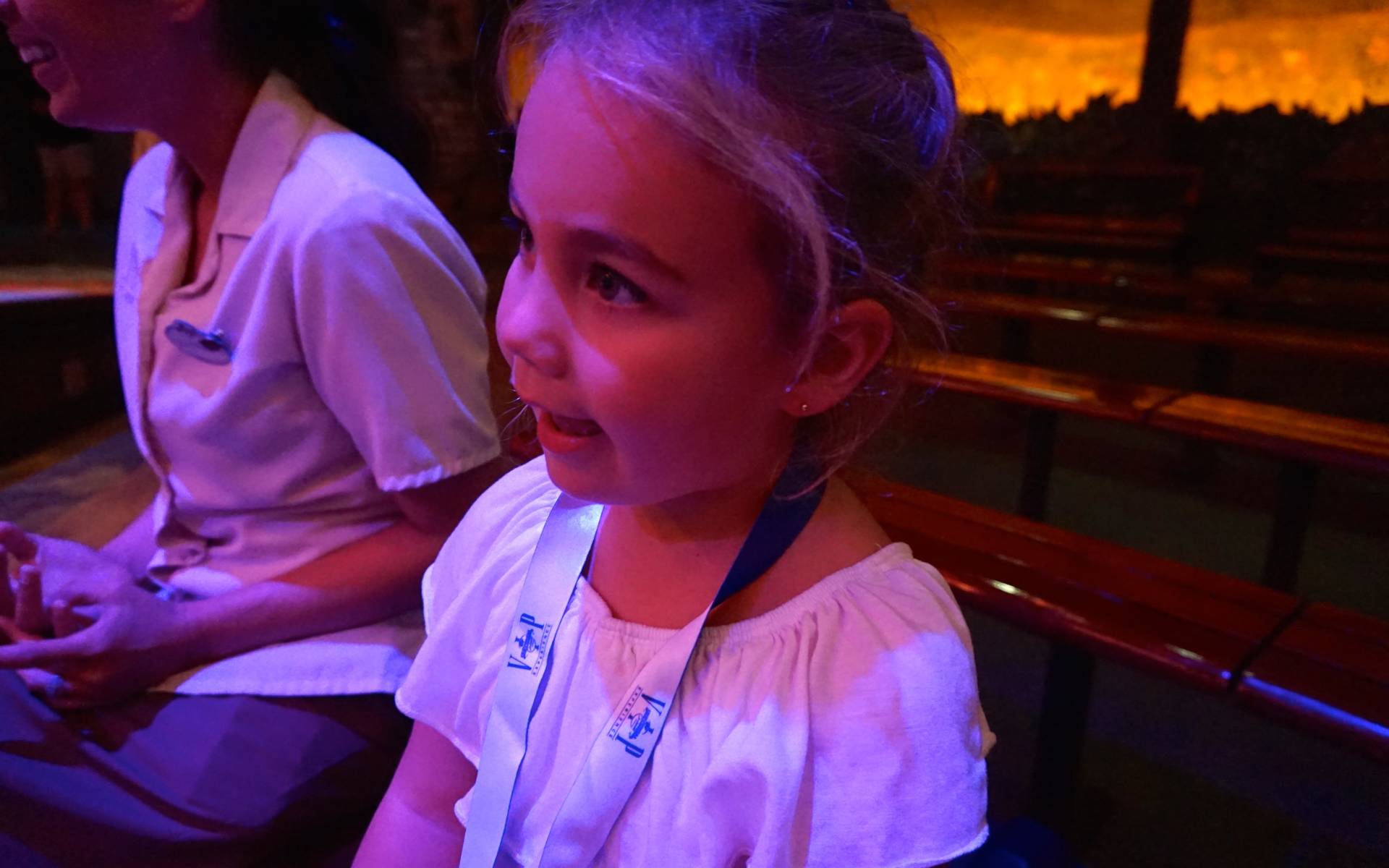 After a fair few more rides (I'll devote a post over the coming weeks to giving the lowdown on each ride in both parks, because I'm lucky enough to say I went on every single one) it was time for lunch. As part of the VIP tour experience we were invited to Café La Bamba – a private by invitation only restaurant that serves the very best of the food available throughout the many award winning restaurants across Universal and Islands of Adventure. It was the great calm oasis and allowed us to refuel on a great tasting starred restaurant quality food ready for an afternoon of even more discovery.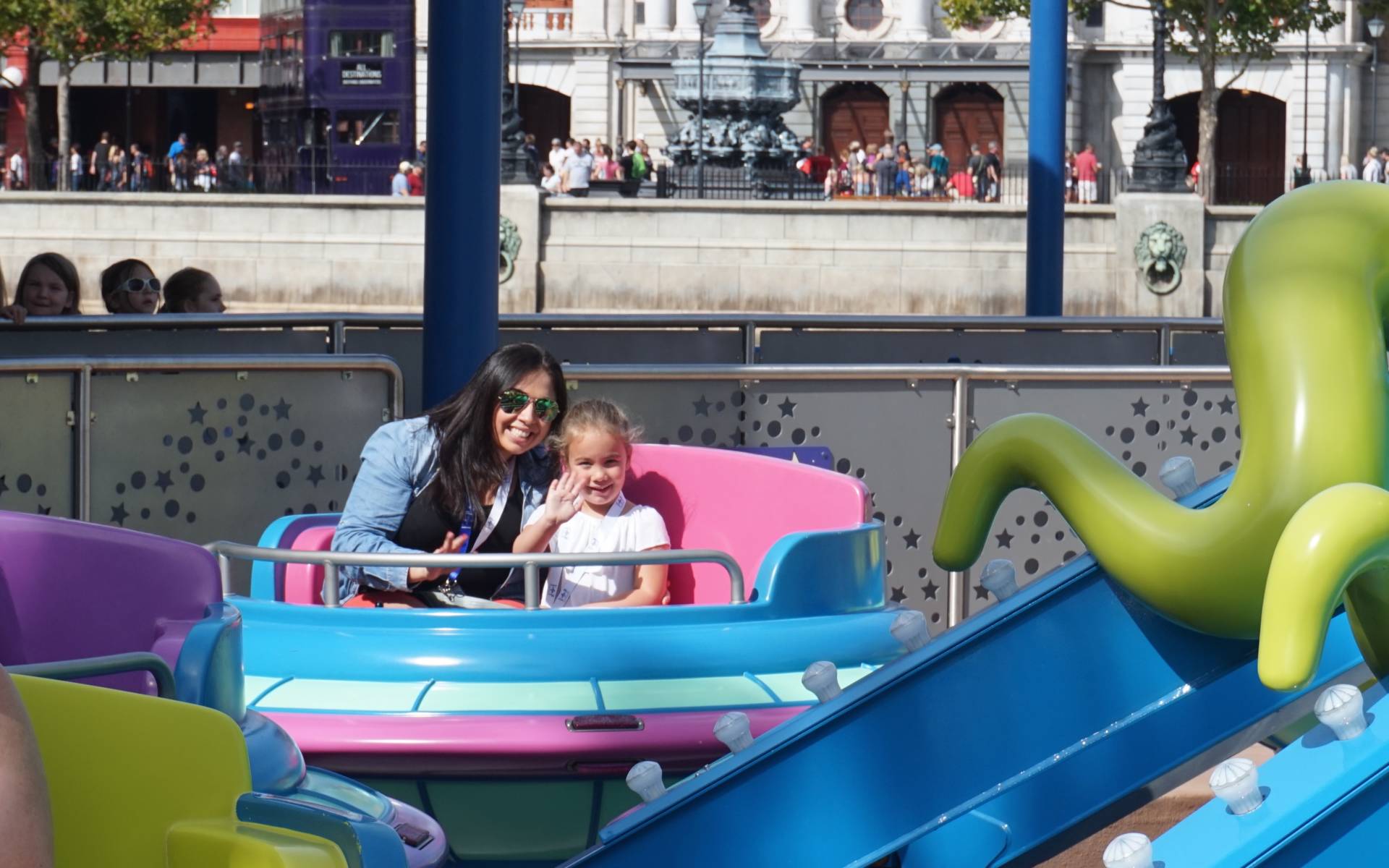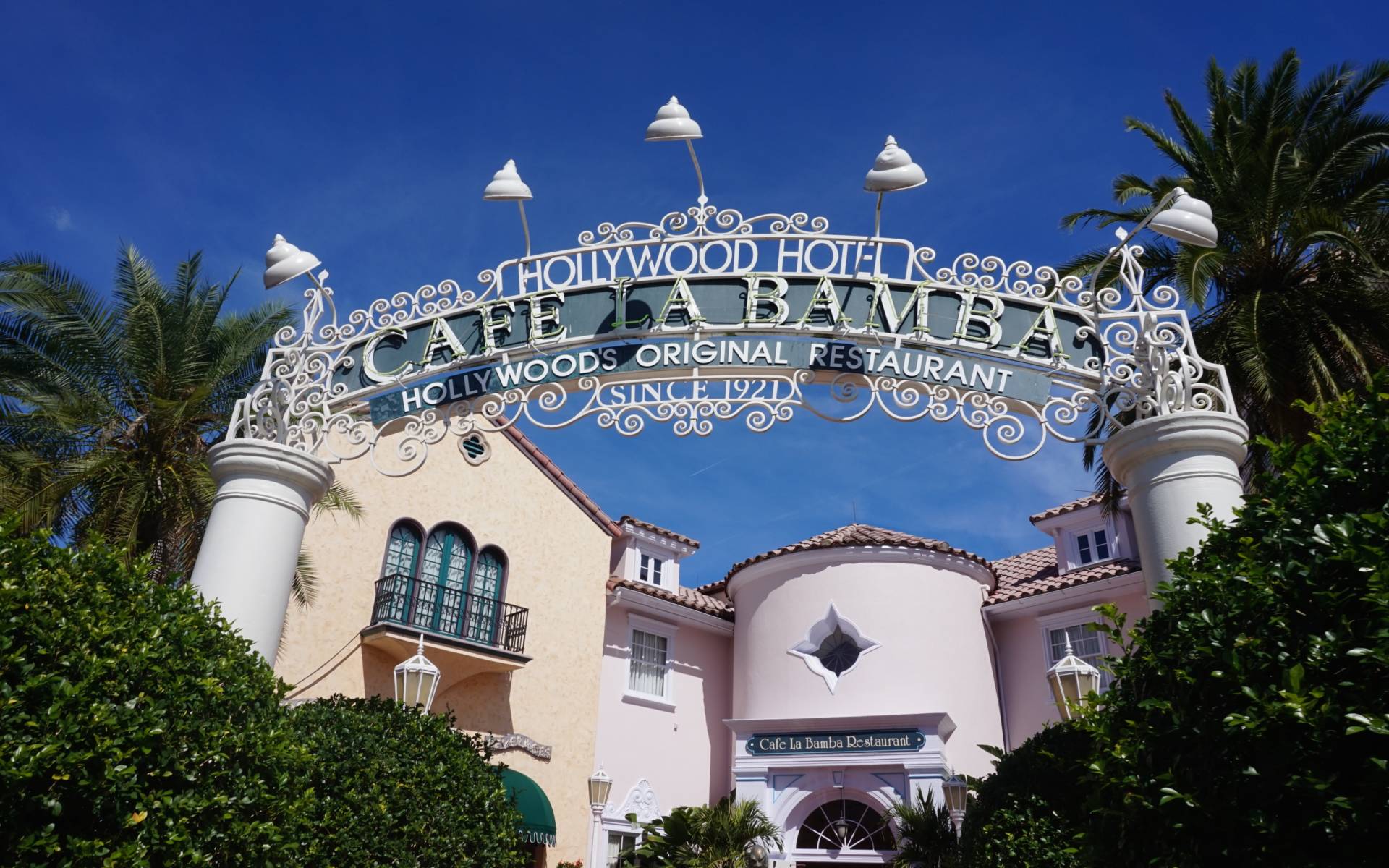 The time had come to head to Diagon Alley for all things wizarding and witching. We've been to the Harry Potter Studio Tour in the UK but nothing can prepare you for the absolute amazement and attention to detail of Diagon Alley. Boo was mesmerized and immediately transfixed and delightfully shocked when the dragon above Gringotts "Breathed actual real life fire Mummy!" We were super fortunate to be gifted a wand each at Ollivanders – Boo was paired with Hermione Granger and I chose Harry Potter (however if you were to ask Boo, she'd say that she's now the lucky and proud owner of two wands, ha!) If you choose a wand with an extra bit of magic (aka a clever bit of tech) there are interactive spots – marked out on a map – both in Diagon Alley and across in Hogsmeade in Islands of Adventure that allow budding wizards and witches to practice their magic. The look on Boo's face when she 'magiced' was one of those that will stay in the mummy memory vault for years to come.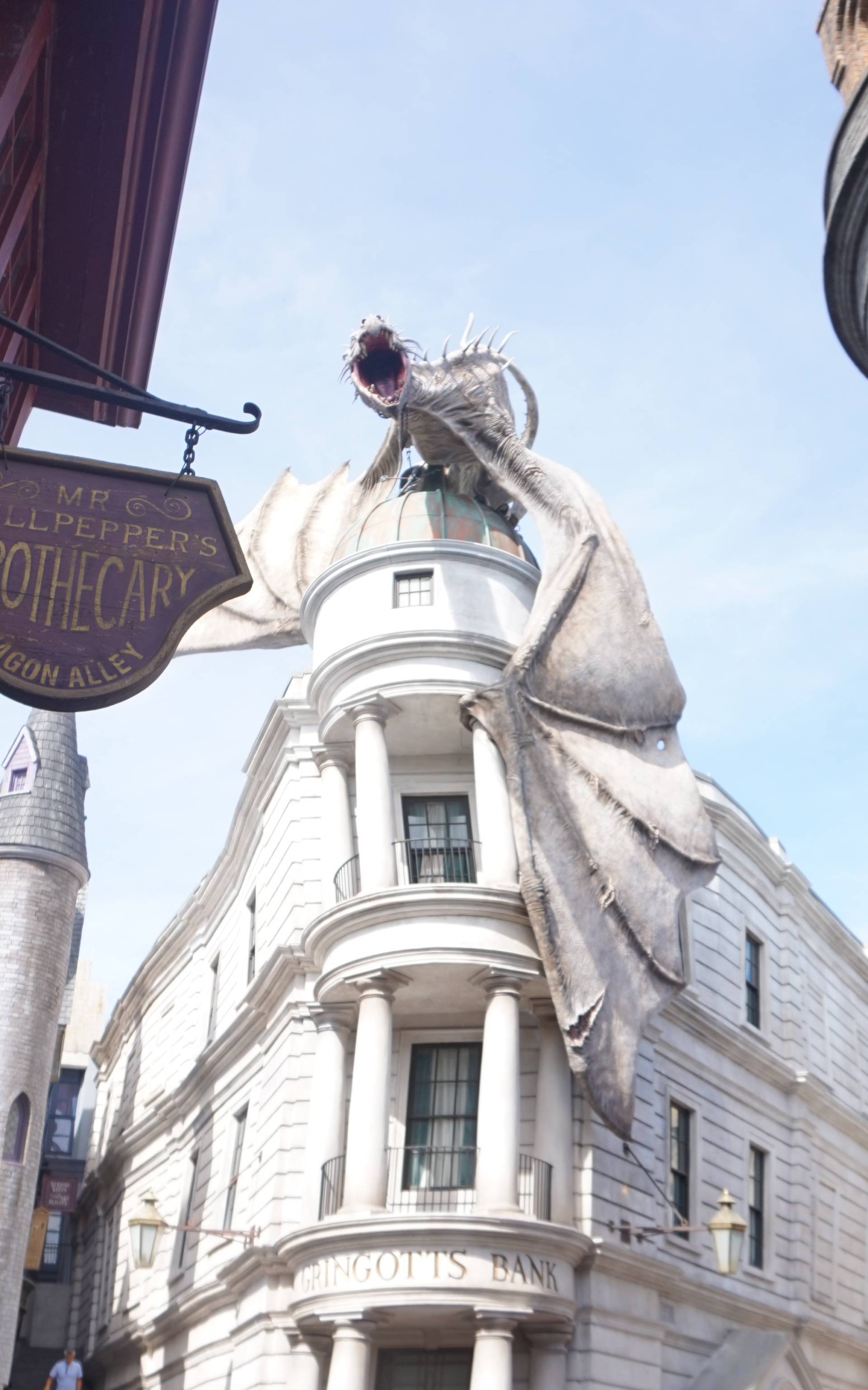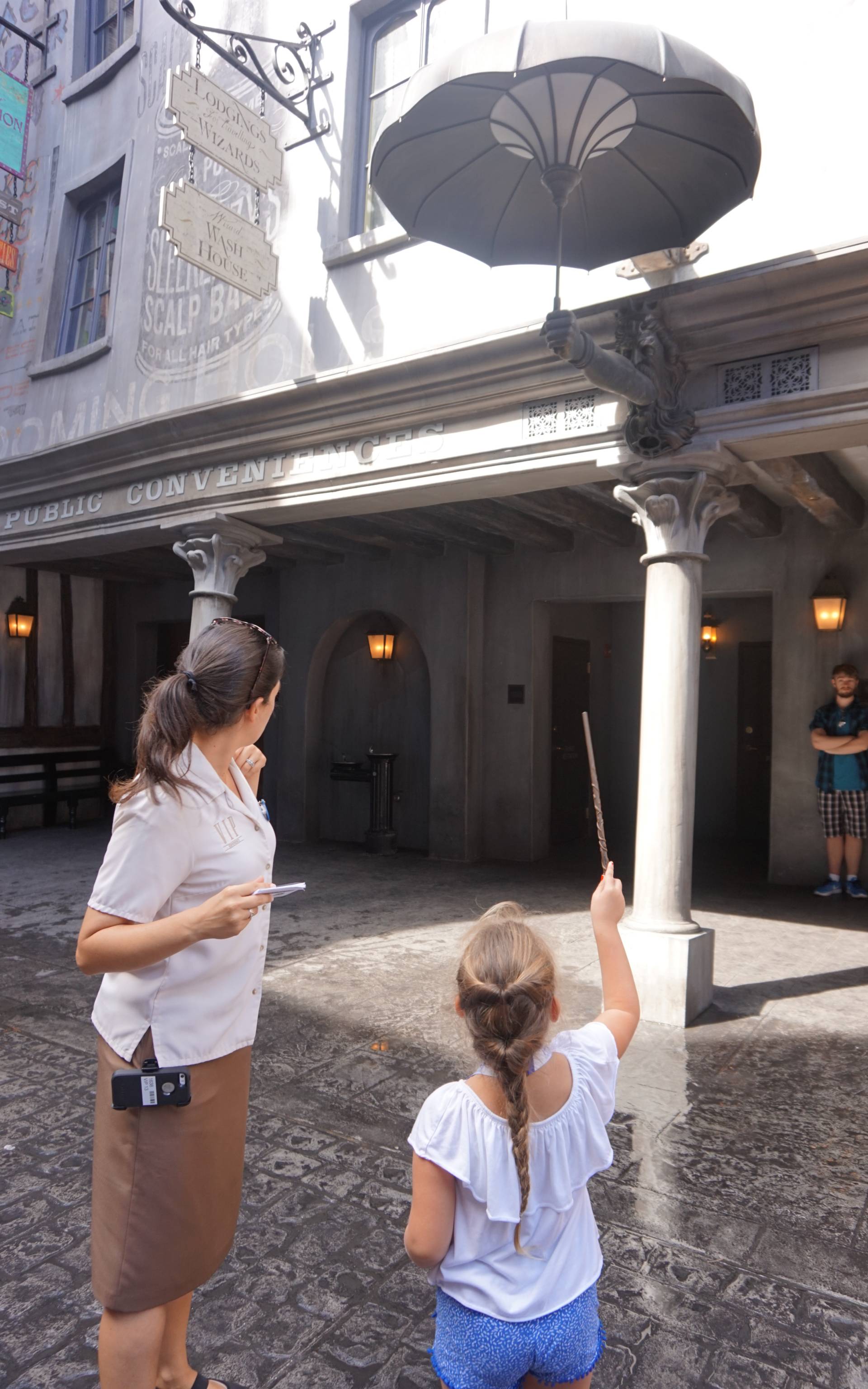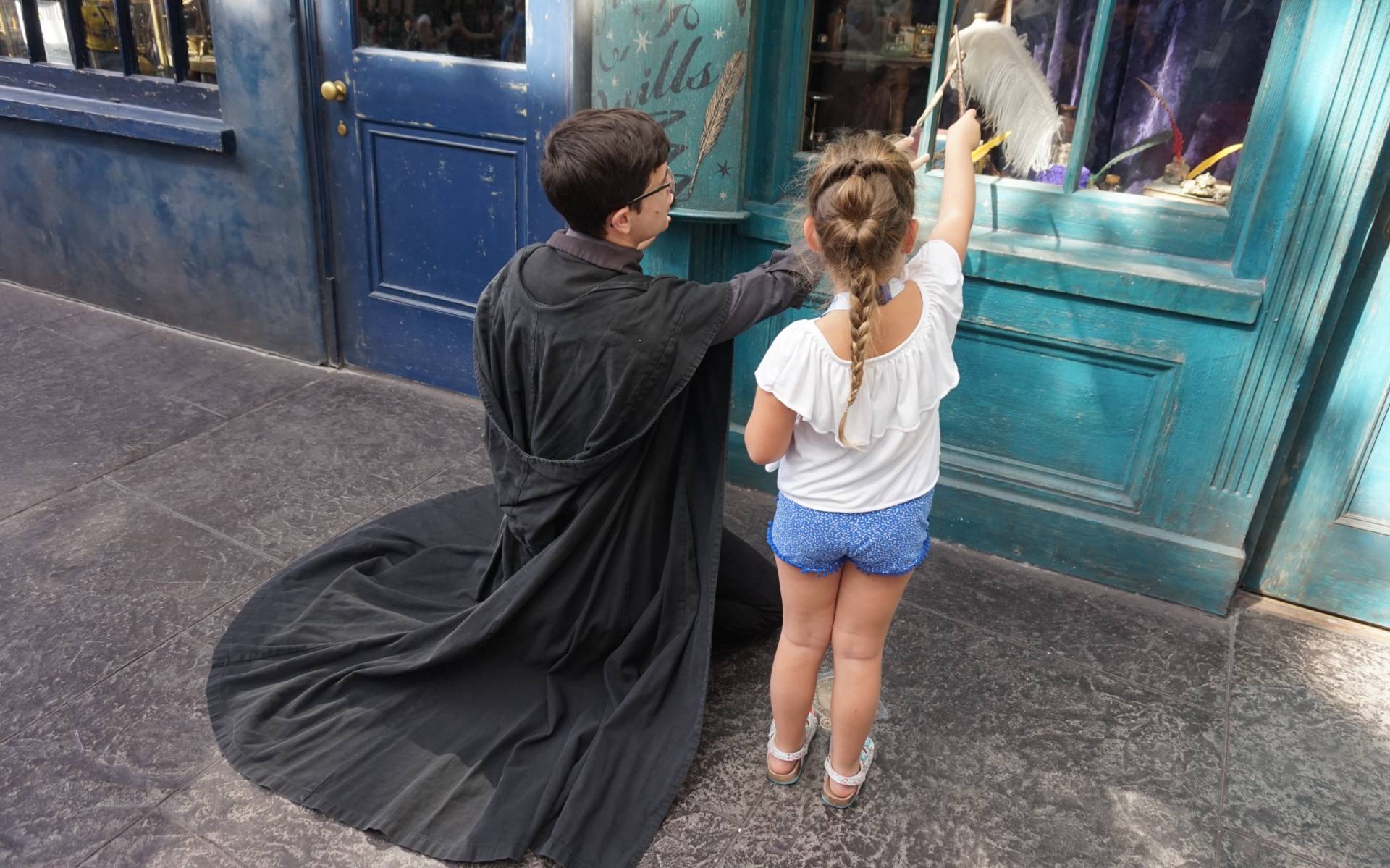 I tried out the Escape from Gringotts ride to see if Boo would like it – yes she loved it and we ended up going on it a grand total of seven times throughout our stay. One of the greatest features for families at Universal and Islands of Adventure is the child swap facility; whereby you queue as a family for rides and one parent can stay with the young children in a designated room with films, seating and baby change and they swap over without having to join the back of the queue… a game changer for making theme parks work for the whole family.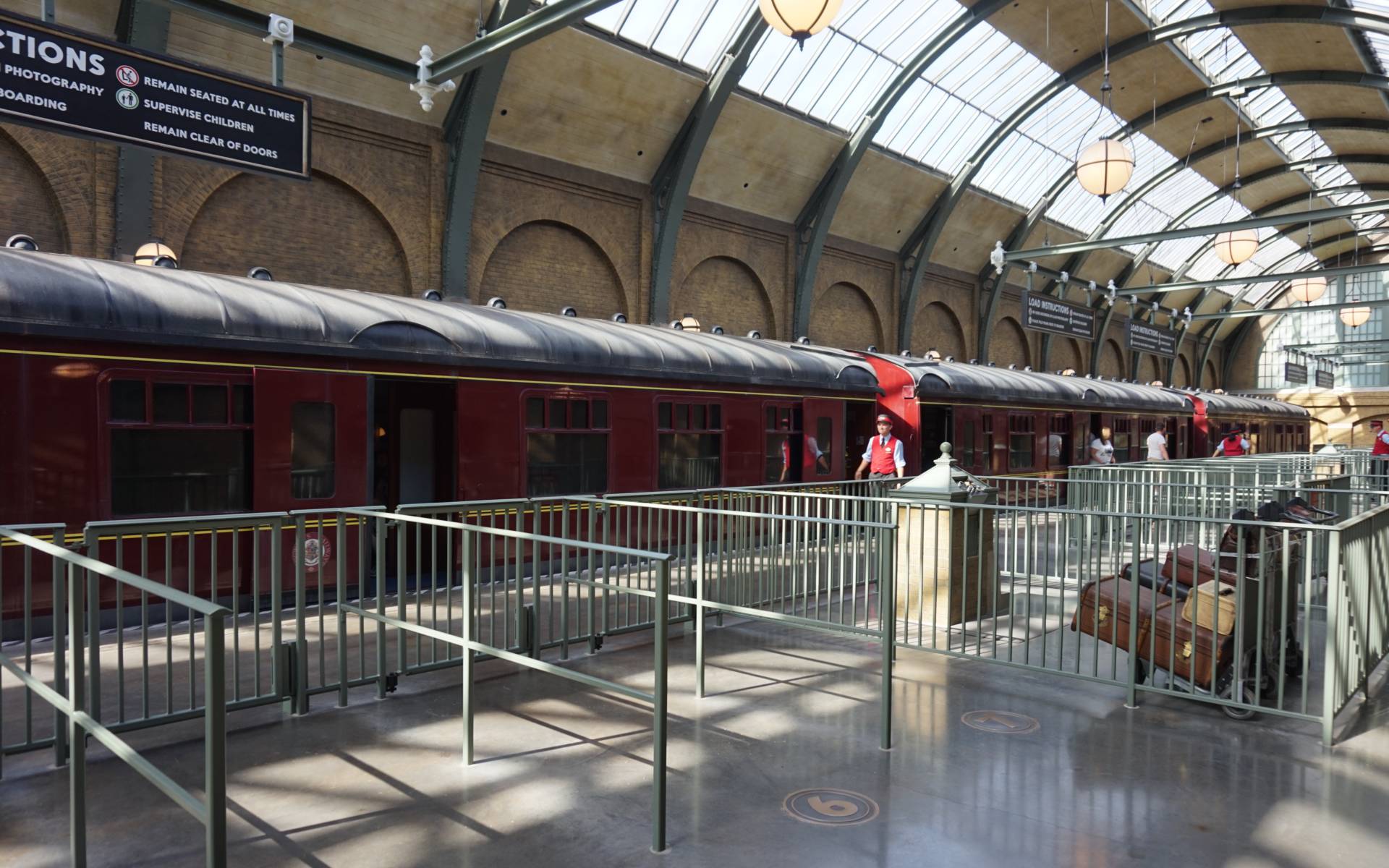 We caught the Hogwarts Express to Hogsmeade, which is in the adjoining Islands of Adventure. The warm friendly unmistakable service is the same across both parks and again the sheer scale and authentic recreation of the iconic setting in Harry Potter blew both our minds… even the snow feels real!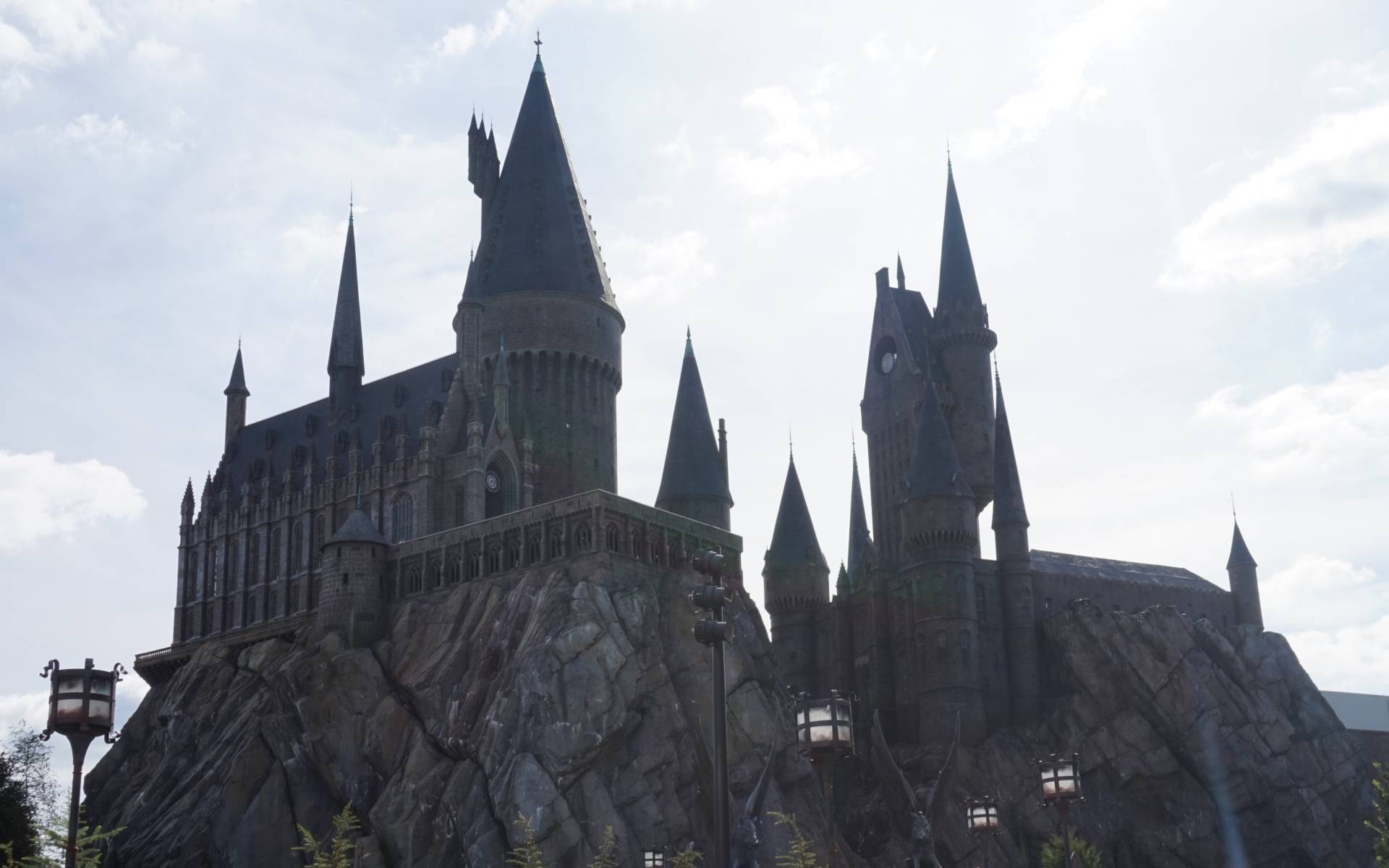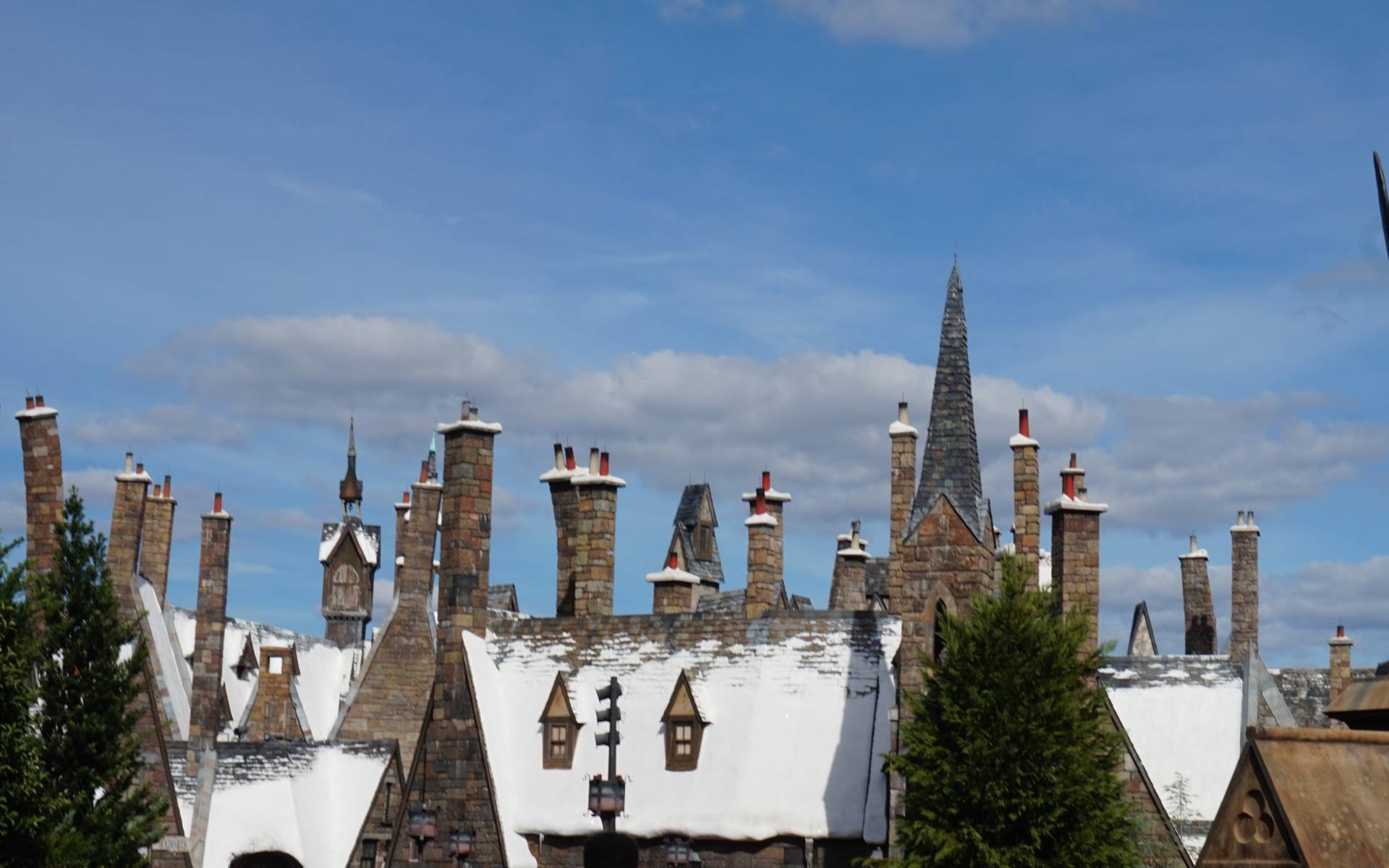 Islands of Adventure held some of Boo's favourite rides and we managed to squeeze the most out of our first day. When it was time to say goodbye to Katrina for the day until we resumed our tour in the morning it was dinner time and we were invited to sample the brand new Toothsome Chocolate Emporium. I was curious to discover how a meal would be made up with just chocolate but that's not the case at all. With the best sweet tea I've tasted, I enjoyed fillet mignon topped with crab and asparagus while Boo snored her exhausted little head off and then came dessert… I feel this course needs a whole blogpost to itself – look at my salted caramel dulce de leche, milkshake, it's the stuff sweet tooth dreams are made of. As if by magic, Boo woke up woke up ready to order her marshmallow and rice kirspies shake to go (that's my girl!). Sipping our beasts of milkshakes we soaked up the amazing atmosphere after dark of City Walk as we headed for our water taxi and back to The Hard Rock where our heads dutifully hit the pillow filled with dreams from the most amazing day; ready for day two of making the memories of a lifetime.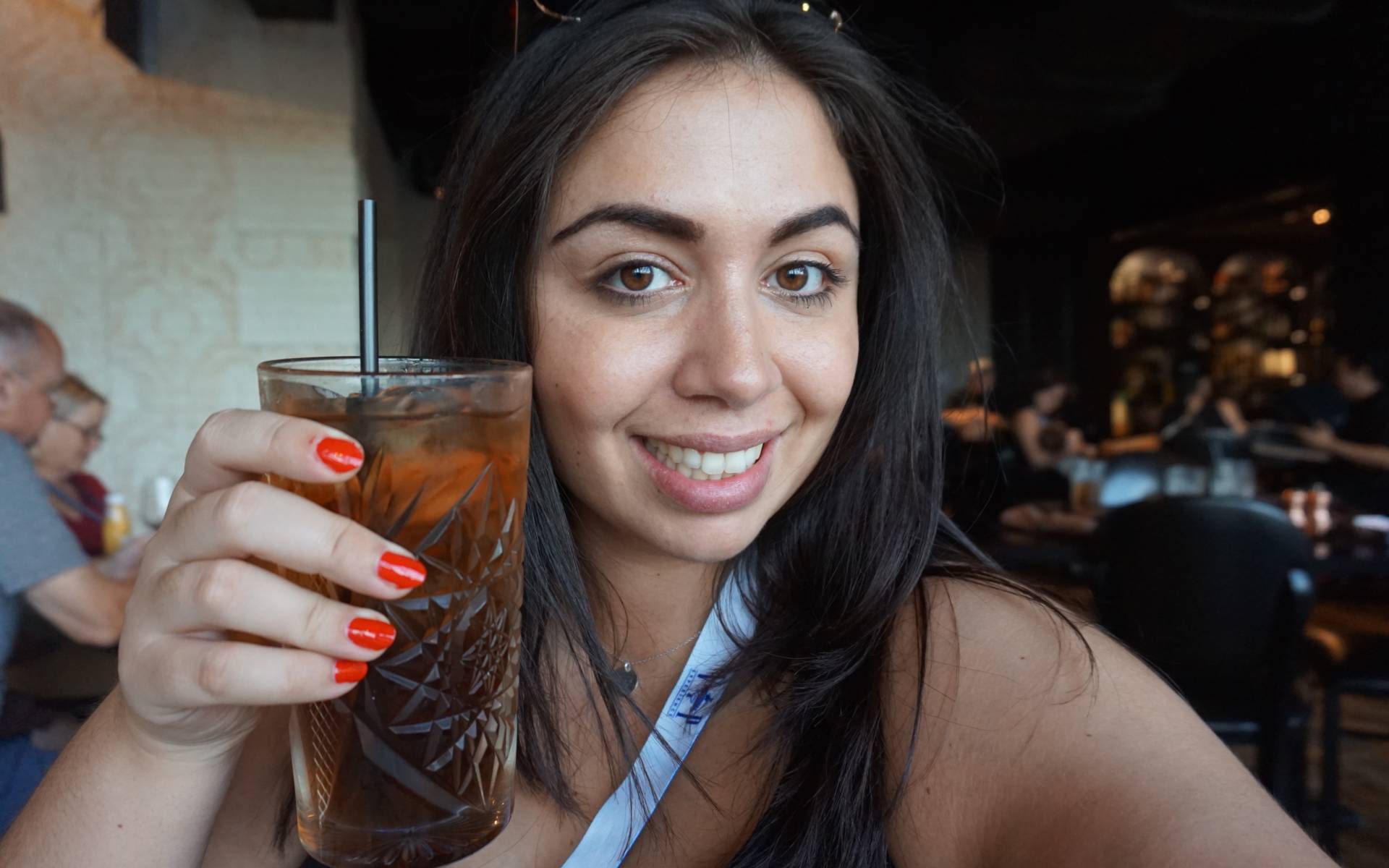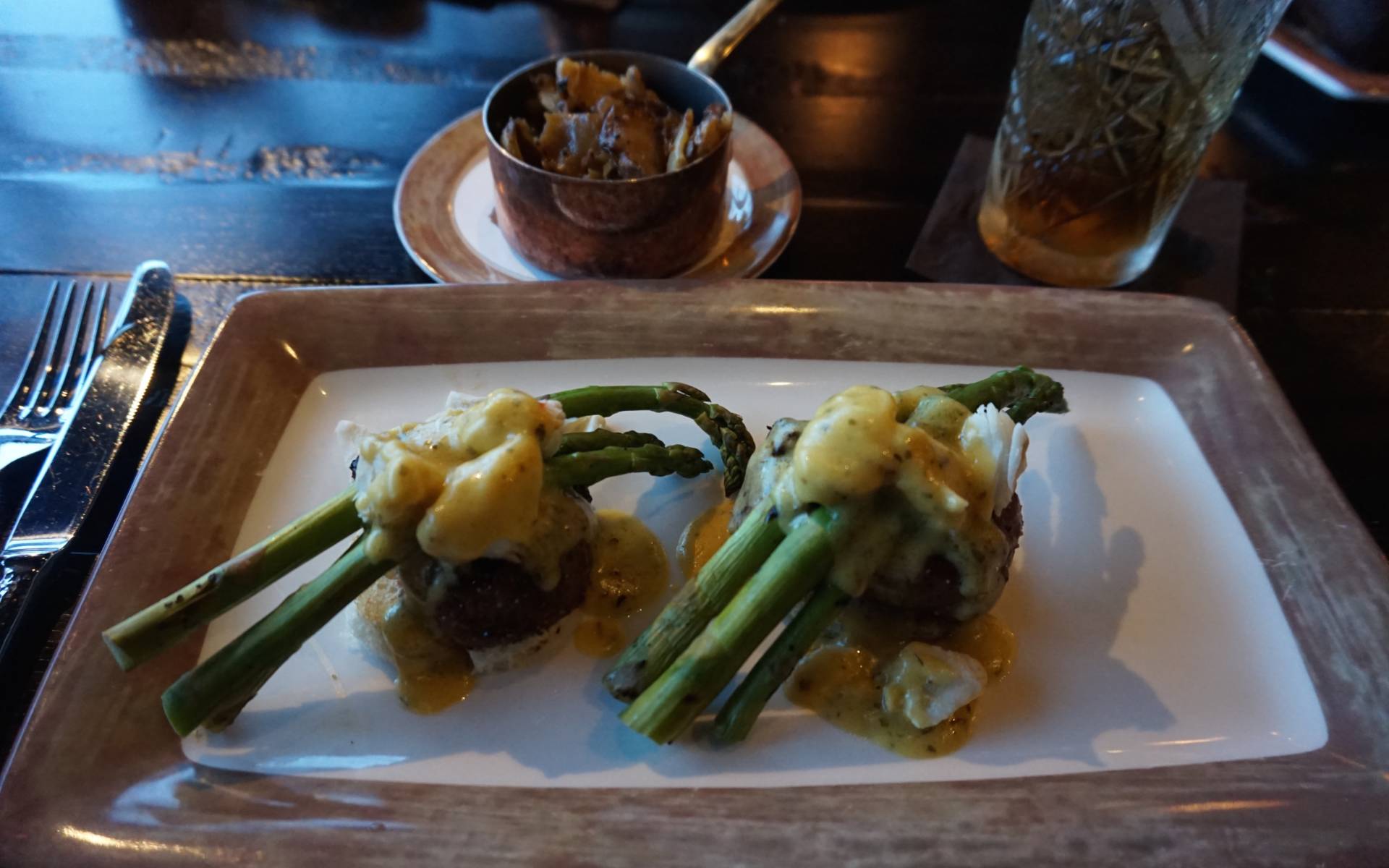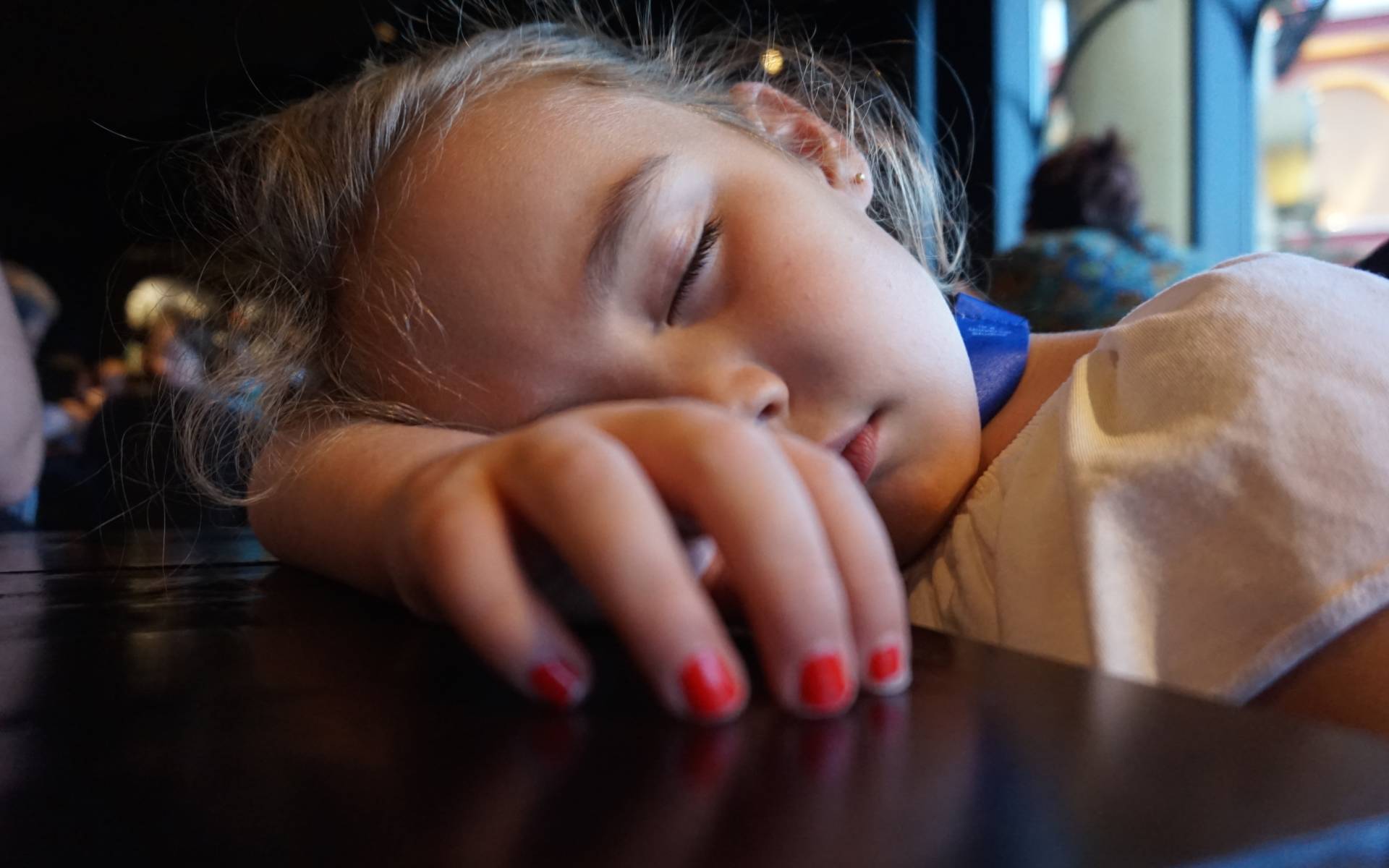 Stay tuned for part three of our Universal Orlando Resort adventure with Virgin Holidays…
Disclosure: I am a member of the Mumsnet Bloggers Panel, a group of parent bloggers who have
volunteered to review products, services, events and brands for Mumsnet. I have not paid for
the product or to attend an event. I have editorial control and retain full editorial integrity.