We all know just how much in love Boo and I are with Universal Orlando Resort, it's something that Boo talks about every single day; and yes the park and rides are out of this world but what makes Universal a must for everyone is the people… that's where the magic is.
The amazing and unmistakably American welcome you get when you arrive at the Hard Rock Hotel sets the tone for your stay and these two lovely ladies were cheery every morning for breakfast at The Kitchen before we headed to the parks.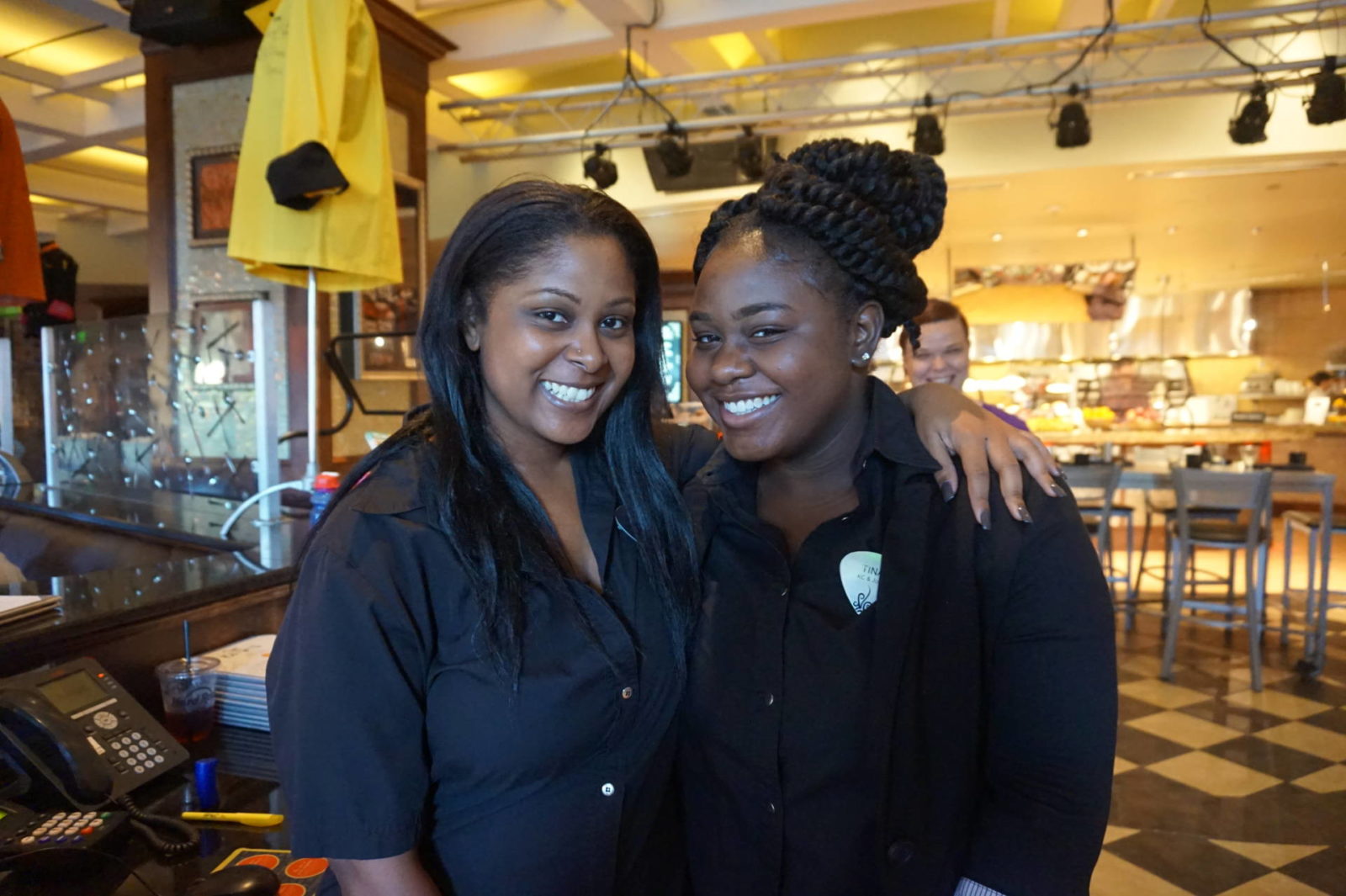 Everyone we came across was friendly and sincere, it's as if they already knew us – as grumpy Brits that can take a bit of getting used to, but we took to it super quick and found that it rubbed off on us… why shouldn't you walk round with a super doper grin on your face?
From the lady who made Boo feel comfortable enough to have a photo with Optimus Prime (who can blame her for being a little hesitant – he's nearly 3m tall!) to this amazing dancer who took time out of the parade to come and say hi to Boo. These are the memories that shine brightest for us.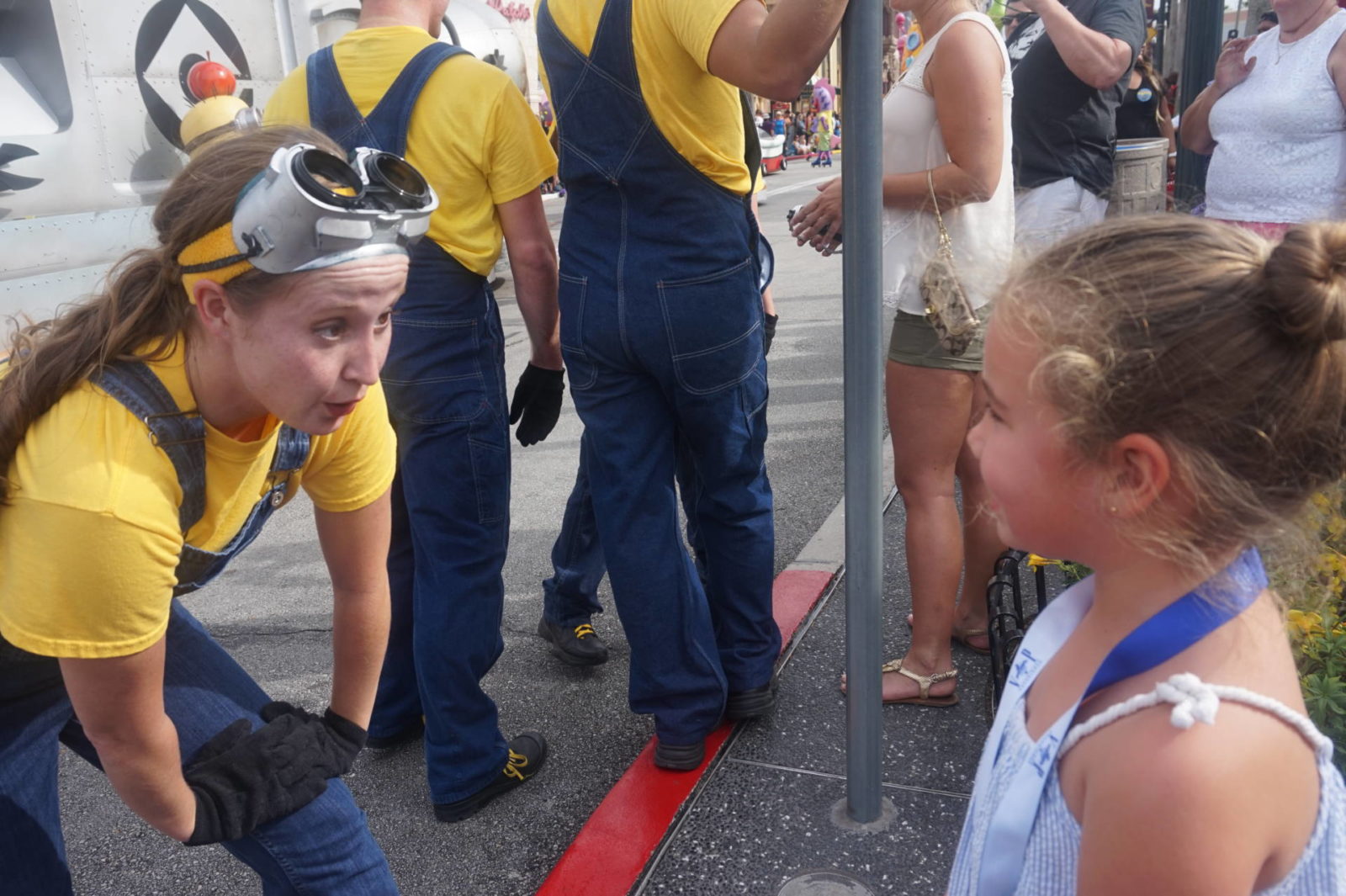 However there is one special lady that made our trip to Universal Orlando Resort unforgettable; her name is Katrina and she was our guide for two days. Scrap that: guide doesn't even begin to do her justice, perhaps engineer of dreams. Within moments of meeting, Boo had made her first American best friend; something that her school friends are constantly reminded of "Yes you're my school best friend but I also have an American best friend and she works on the rollercoasters at Universal Orlando!"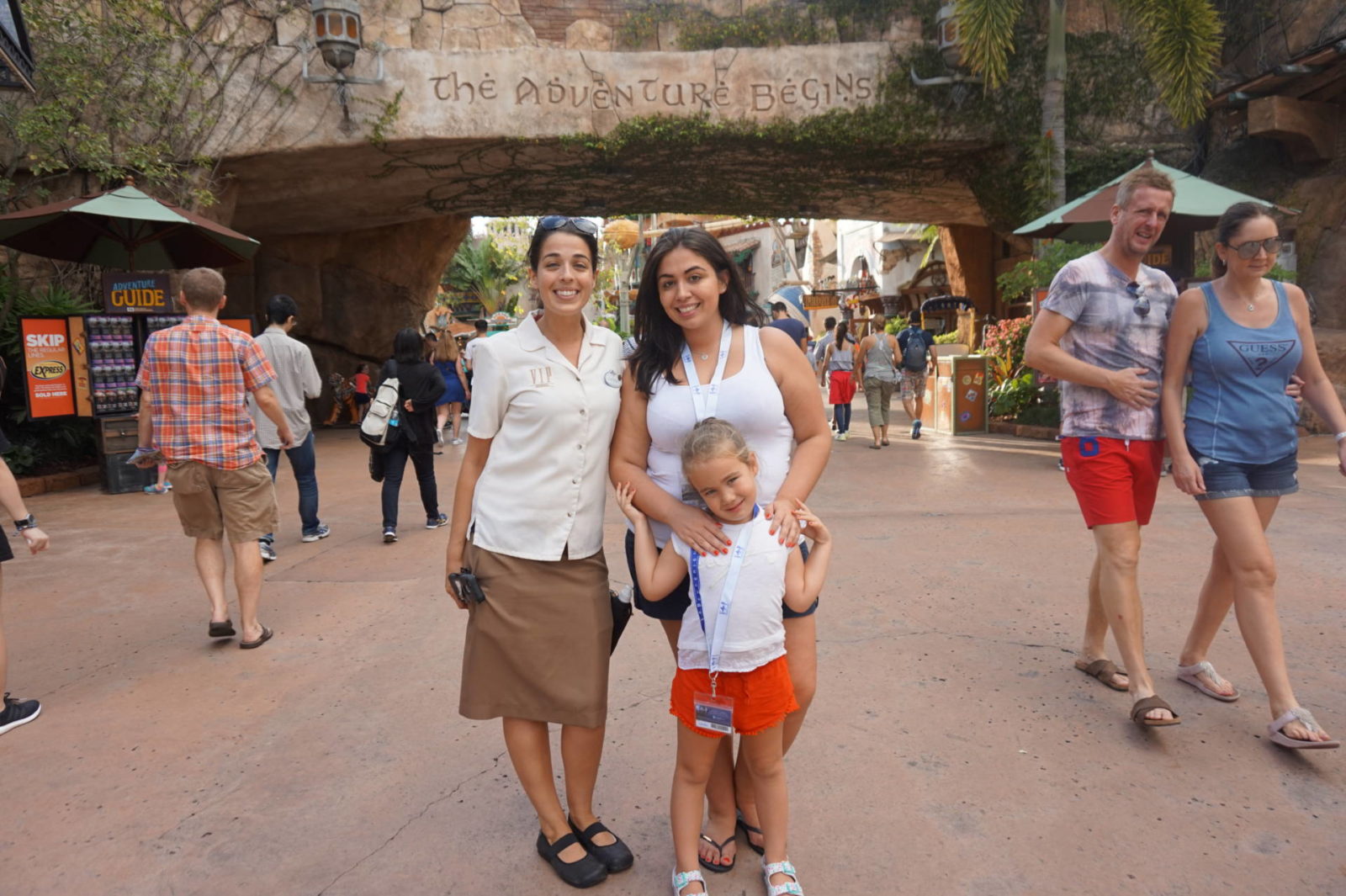 From riding Escape from Gringotts with us to dancing along to the parade, Katrina was with us, she was like the third member of our family – her energy, kindness, enthusiasm (not to mention her AMAZING knowledge of the parks) means she is part of our Universal happiness… thank you Katrina!
We can't wait to go back one day and hopefully we'll bump into our American best friend;
the people at Universal Orlando Resort live the magic with you, they're part of the experience and ultimately the memories you make and take home with you.