We've long been fans of Tangle Teezer – I remember the first time we used one, it was the first time Boo didn't protest at having her hair done and I kept my sanity. Recently Tangle Teezer got in contact to see if we wanted to try some of their new products; I have to admit I didn't realise there was more than one brush in the Tangle Teezer range so discovering the Blow-Styling Full Paddle Brush was a pleasant surprise and I soon tested it out to see if it could easily tame the Persian mane. I wasn't disappointed – the wide rows of teeth meant that when concentrating the heat of the hairdryer over my hair, it was evenly distributed and gave me smooth shiny hair even after a quick dry, without pulling or damaging my hair. Perfect for busy mornings.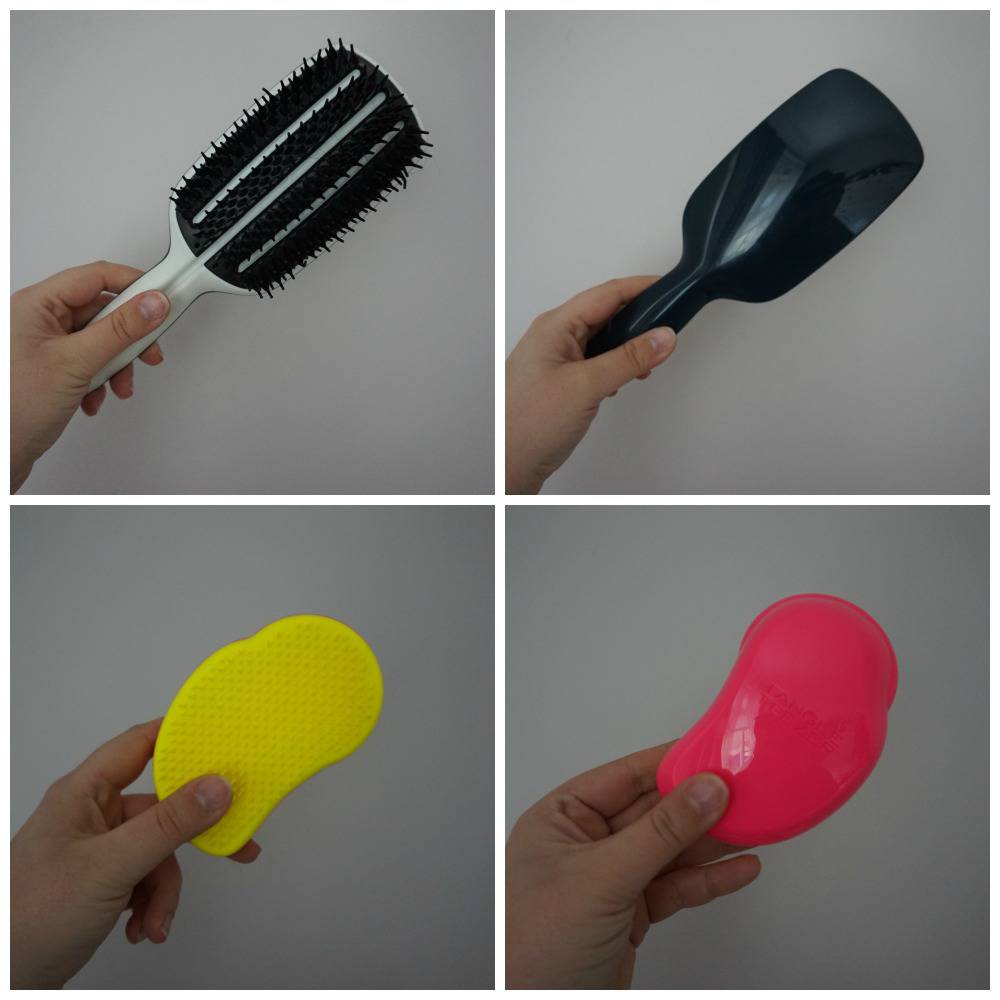 Not leaving Boo out, Tangle Teezer asked me to pick her two favourite colours and created her very own personalised original detangling brush. It was an easy choice of pink and yellow – and Boo was super excited to unwrap her 'big girl' pink package. Tangle Teezer have a brand new customise section that allows you to mix and match your brush colours and even upload your favourite image to make your brush truly unique the possibilities are endless with the only limit being your imagination!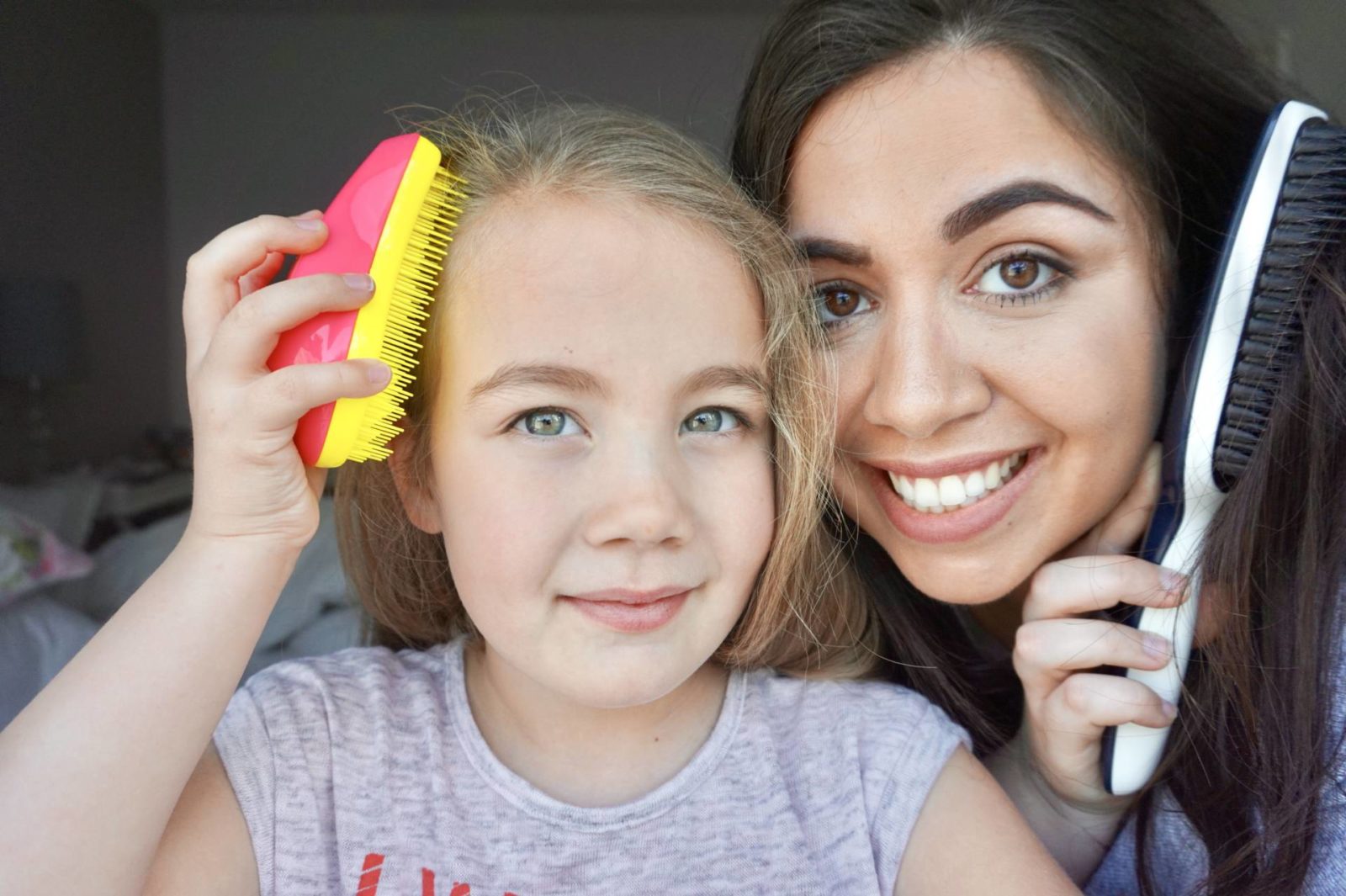 Thanks to Tangle Teezer it wasn't long until we made hair brushing a stylish affair…
Disclosure: Tangle Teezer gifted us a selection of brushes for the purpose of this review. No payment was received.