Are you tired of staring at the same colours and furniture in your bedroom? If so, it might be time to shake things up a bit to create a relaxing space you'll be happy to retire to each night. Read the following tips on how to transform a boring bedroom.
A Beautiful Bed
Let's face it, the bed is the focal point of a bedroom, which is why you must choose it well. The more beautiful the bed, the more inviting it will appear in your bedroom so that you can create a tranquil, comfortable oasis away from the busy home.
It's important to consider your interior design before you select your bed, as this will determine if it stands out for all the right or wrong reasons. For example, people who want to create a country-style or classic bedroom should consider a handcrafted wooden bed, which will complement their décor.
Buy New Bedding
The bedding you choose can determine the mood and style of a bedroom. It will provide an opportunity to be a little more playful with your home style, as you can regularly change your bedding to feature floral patterns, bold prints or block patterns, which you can swap to complement your mood. So, whether you love shabby chic or contemporary prints, buy a strong pattern that will bring your bedroom to life.
Hang Colourful Artwork
It doesn't matter if you have your heart set on a modern bedroom or a more traditional interior design, you should hang a stunning work of art on your wall. Simply select a piece of artwork that suits your interior, and that features colours found within your bedsheets, curtains, rugs and wallpaper. It's an effective way to add a pop of colour to your bedroom so that you can trust your once boring space will be bursting with life.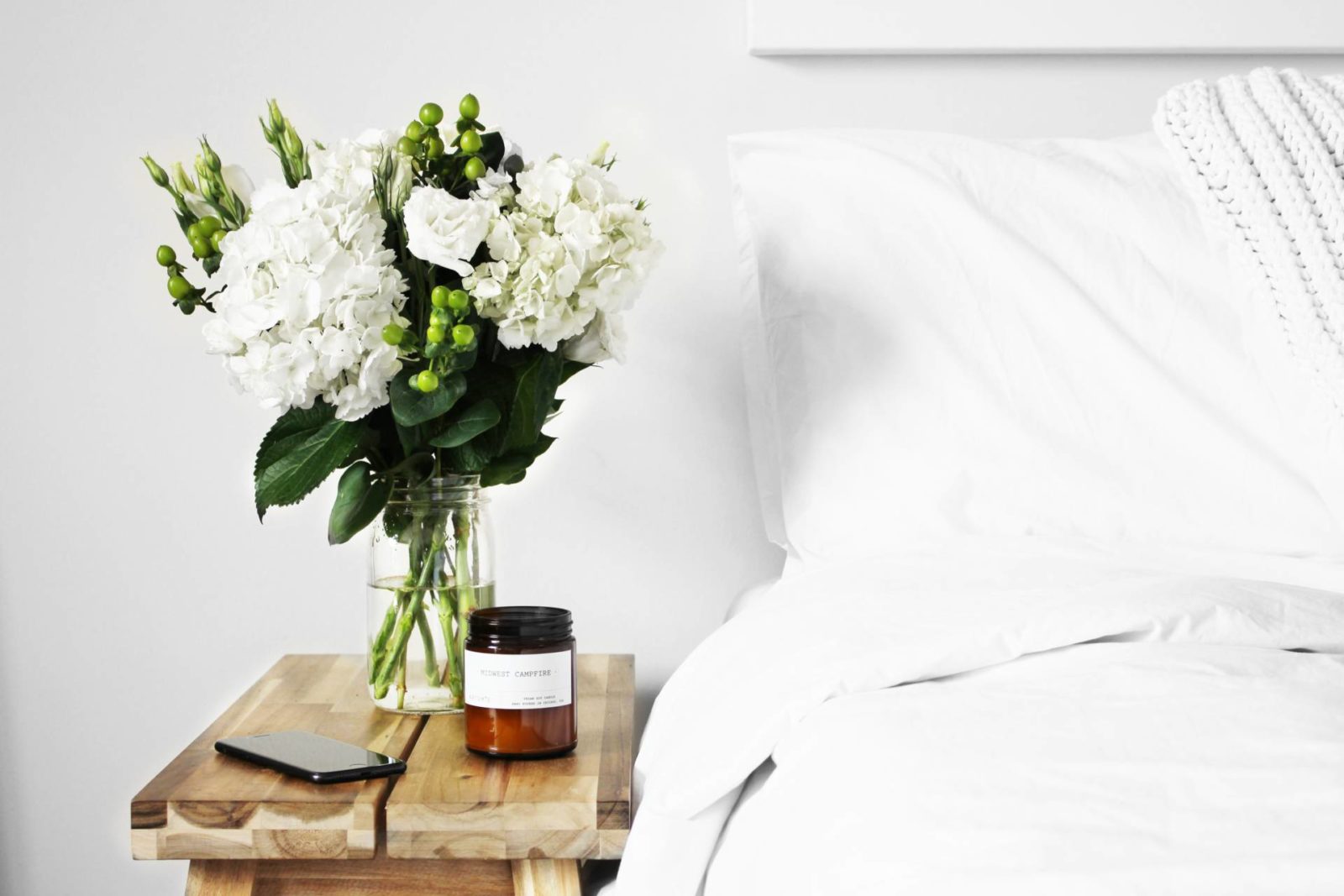 Add Bold Throw Pillows
Do you have a neutral bedroom colour that is in much need of colour? Add bold and bright throw pillows onto your bed or armchair, which can add a sprinkling of personality into your private space. Mix and match the pillows to add texture and style to your bedroom.
Update Your Lighting
A lightbulb or rounded pendant can be a little boring in a bedroom, which will make you want to turn off the light and quickly go to sleep. Switch the dull fixture for a more attractive lighting feature, such as an exquisite chandelier, which can create a romantic, luxurious space. It's an effective way to shine a light on your new interior.
Add a Houseplant
Do you want your bedroom to be bursting with life? Well, you can't go wrong with adding something alive, such as a houseplant. Not only will it add colour and personality to your décor, but plants can also purify the air, which can create a fresh, airy space for you to enjoy day after day. Don't have green fingers? Choose an easy to maintain houseplant, such as a Chinese evergreen, dracaena or pothos.
Disclosure: This is a collaborative post.