It's become a bit of running joke: "Any news on a move date yet Rosie?" each time I'd smile and say not yet… and it's not been an easy decision but as of last week there won't be a move, we're staying put.
The move date kept being pushed back – we've been living in cardboard city for the past three and a half months and the earliest we could realistically expect to move into the cottage would have been mid June – and that's if there were no more delays which wasn't guaranteed.
So I sat Boo down over the bank holiday and we had a chat, whilst I won't pretend that she was part of the decision making process I spent time listening to her thoughts on where we live at the moment and the cottage and what the pros and cons with moving and staying were. It turns out Boo was nervous of frogs coming into the new garden and she wanted to bring her neighbour and bonafide mischief buddy Lily with her. There was me worried about her reaction to us not moving and she simply asked if her birthday party would be in our garden (yes – that's a whole other project, trust me!) and then she carried on being a busy little bee.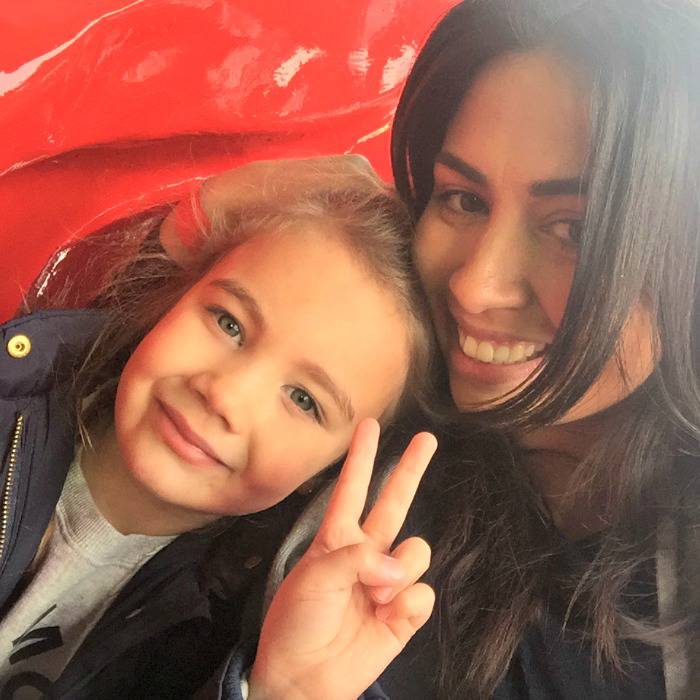 I can't lie and say I wasn't a little bit disappointed; after all this is something I've been gearing myself up for the past seven months and now it's just gone – the hardest part is trying to fall back love with our home. It's needed quite a bit of work doing to it so that's what I'm throwing myself into at the moment: improving our home to make it perfect again.
In between wallpaper stripping and digging up the back lawn and ripping out the rotten decking – there's been a few trips to IKEA for some much needed interiors inspiration but I'll let you into a little secret: it'll remain a shade of white!
Fingers crossed the big work such as the plastering, fireplace, new ceilings and retiling will be mostly done while we're away and then just comes the joy of decorating the whole house and getting it finished in time for Boo's birthday party in July – nothing like a big challenge and a lot of pressure!
Staying put is a good move for Mummy and Boo – the same with a change will see a massive transformation to the house and will no doubt make me fall in love with our home were we will undoubtedly make a heap more memories to go with the ones from the past three years.