Once you have children Christmas isn't the same anymore – no longer do you spend ages creating the perfect gift list for your loved ones to select what to get you; instead I've found myself spending hours trawling the internet looking for the perfect mini kitchen for a certain Miss Boo!
Mummy duties well and truly aside I love Christmas because it means that
SS13 is just around the corner. Avenue 32 is the online luxury shopping neighborhood featuring high-end emerging designers and although only just turning 1 this week has become a one stop shop for the fashion conscious looking for the next big look!
I'm not the type of girl to chuck my clothes out at the beginning of a new season just to have all 'new'. Instead I prefer to add a fey key pieces and invest in statement accessories.
Avenue 32 have literally hundreds of gorgeous accessories and they're even clever enough to know that we ladies like to see our would be picks both on an off the model so they have a nifty little button at the top of the galleries that switches from still to model view; fashion and gadgetry together a match made in heaven!
For me a scarf is quite possibly easiest accessory addition to practically any wardrobe and these by Lara Bohinc are pricey but worth it – see it as an alternative family investment!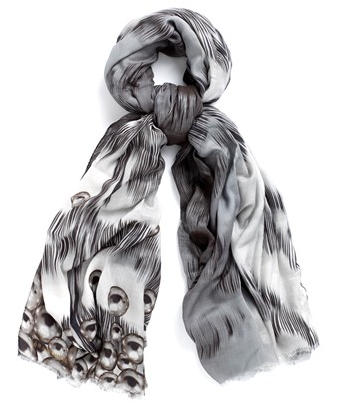 Avenue 32: expensive, yes but most definitely worth it and as they say you can't put a price on happiness and that includes fashion.
Disclosure: A fee was received for this post but in no way affects the honesty of my opinions and experiences told in my own words.