There is a big difference between planning a holiday for adults, and a holiday for a family that includes at least one child. Children, as you all know, will need an entertainment-packed vacation, because contrary to adults, there is only so much joy in sitting peacefully under the sun. And for a child, this is a very limited type of joy if it doesn't involve playing or discovering a new world! But this is fine: Your quest for the best child-friendly holidays ends here. Discover the trendiest destinations for 2017.

Have A Taste Of The Wild West Adventure In Yellowstone And Sequoia
Two of the most famous American national parks, Yellowstone and Sequoia, offer not only a world of natural wonders for the eyes but also a palette of child-friendly activities and paths that are available from young toddlers to teenagers. Naturally the level of the activities will depend on the child's age. But the dramatic landscapes are a mesmerizing experience for people of all age. From the old geyser named the Old Faithful which erupts up to 17 times a day, to the Junior Ranger programme that guides children through the park, there is always something to do and beautiful sceneries to discover: A way of building colourful memories for a lifetime of adventures!

Meet Santa For The Festive Season
Most British families have a negative experience of snow: A slushy wet layer on the road that makes it difficult to drive the car around is what most of you will know. And have you tried to think of warm winter fashion to get you through the day and help you follow all the best Christmas trends? It's almost impossible to be warm and fashionable with snow! However, snow in the proper climate can be full of fun and excitement, not only for the kids but for adults too! Snow has this magical effect on people: It makes everyone genuinely happy! So, for this Christmas, or the next one if you are too rushed for time this year, why don't you take the kids to Lapland for a trip to the village of Father Christmas? One of the favourite destination for winter holidays for families in Norway, Lapland is an enchanted area that is packed with snow-related activities from cross country skiing, to ice fishing, and without forgetting the wonderful dog sledding! What better place to create magical and festive memories for the entire family?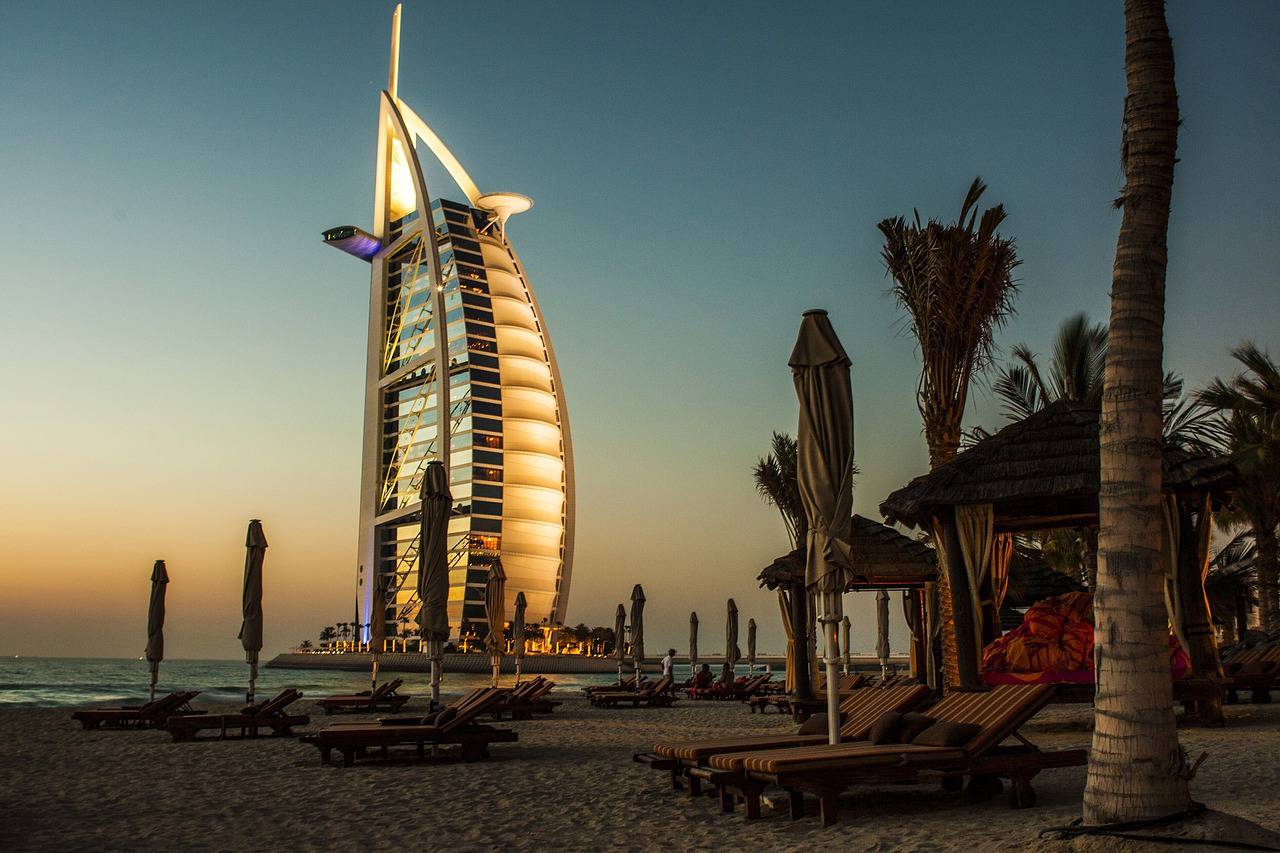 Discover A City Of Sun And Theme Parks
Dubai is not only a tax paradise for highly skilled employees, it's also a wonderfully warm place to take your kids to in the middle of a cold winter. With 25C all winter long, Dubai's tropical climate offers all the comfort that a British winter lacks. But what is even more noticeable about Dubai, it's the abundance of theme parks, from IMG Worlds of Adventure to Legoland, Motiongate, and Bollywood Dubai, you will always find something that will excite the entire family. Too much roller coaster and film-themed attractions? Don't worry, Dubai has the ideal solution to your problems: Simply relax by the pool with a fresh fruit juice glass and recharge your battery under the sun.
Disclosure: This is a collaborative post.