Living life at 100mph is great way to fit lots in but there comes a time when you crave to escape to the country for a few days, that's where Riverside Lifestyle comes in, a beautiful holiday rental set deep in the Hampshire country side. And the best bit? I was heading there with nine other bloggers for a bloggers' retreat.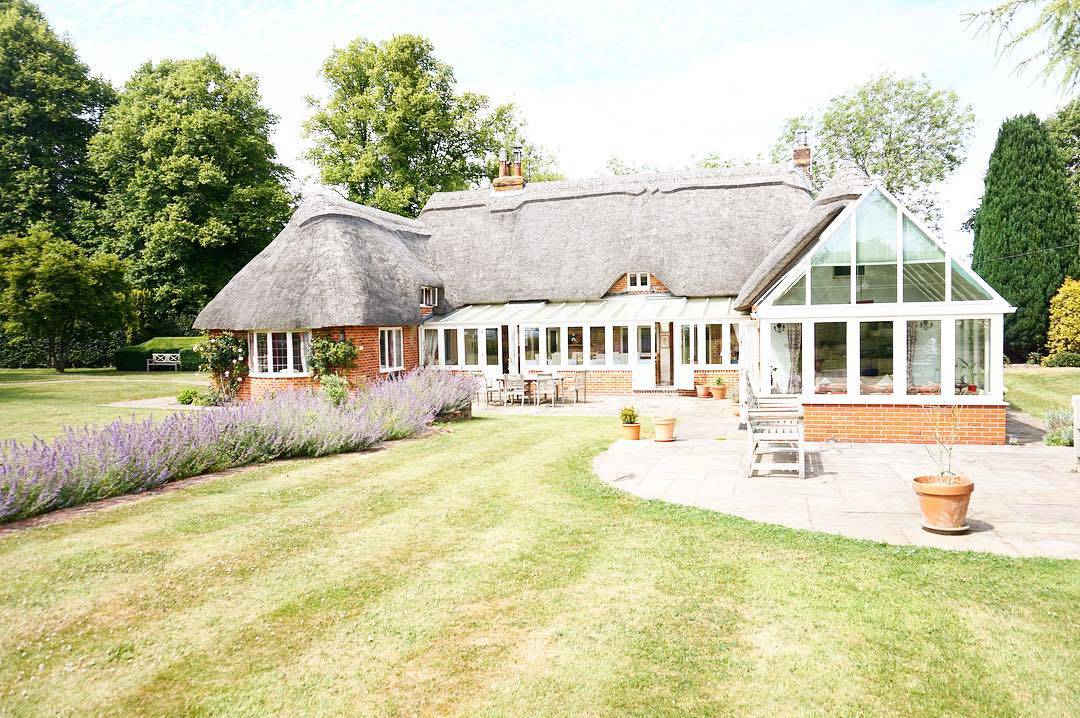 Riverside Lifestyle is a holiday rental with serious kerb appeal – it's set within 5 acres of both manicured gardens and wilder meadow type areas and even has it's very own mini lavender fields with bees. The main house where we stayed sleeps ten and was originally three thatched roof cottages which have come together to form an impressive residence perfect for family get togethers or adult getaways. The house has a very personable feel with lots of personal photos and artwork that belongs to the enigmatic Clare; the lady behind Riverside Lifestyle. There is also a separate lodge up the garden that can accommodate a further six guests and is nine times out of ten let with the main cottage. The lodge is also where you'll find the outdoor pool. We wasted no time in heading for a swim, it's heated so no freezing cold moments when you jump in.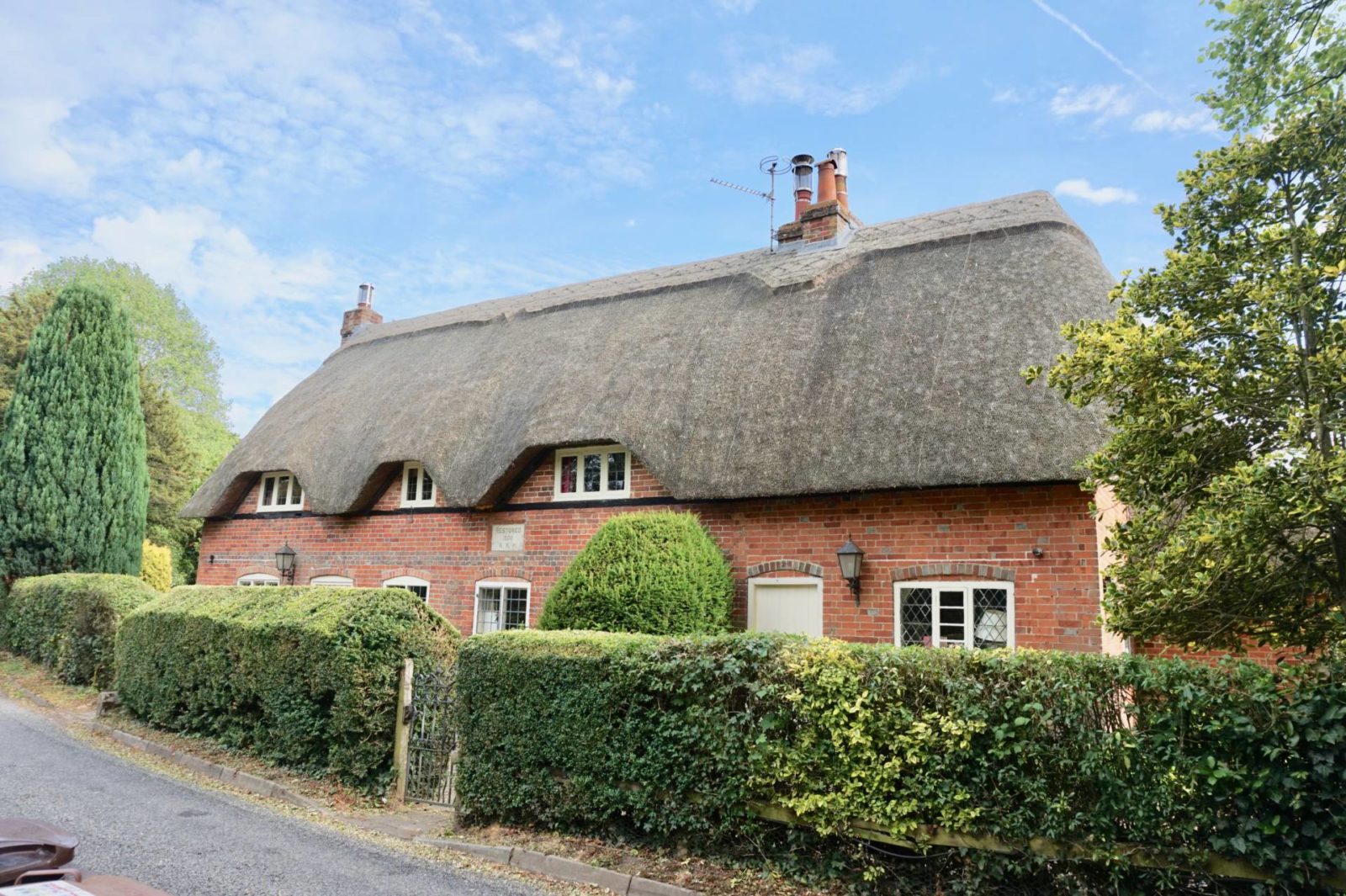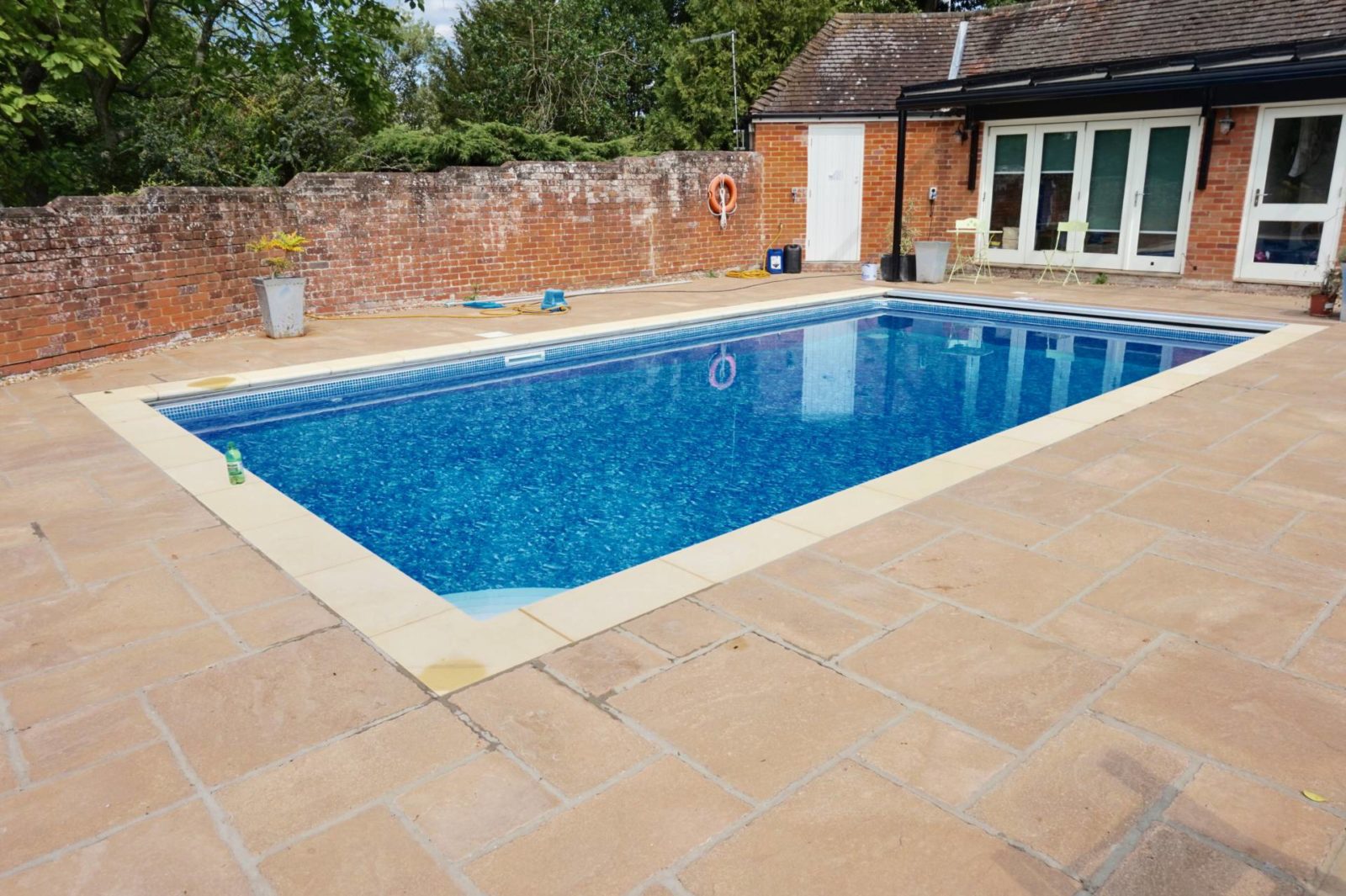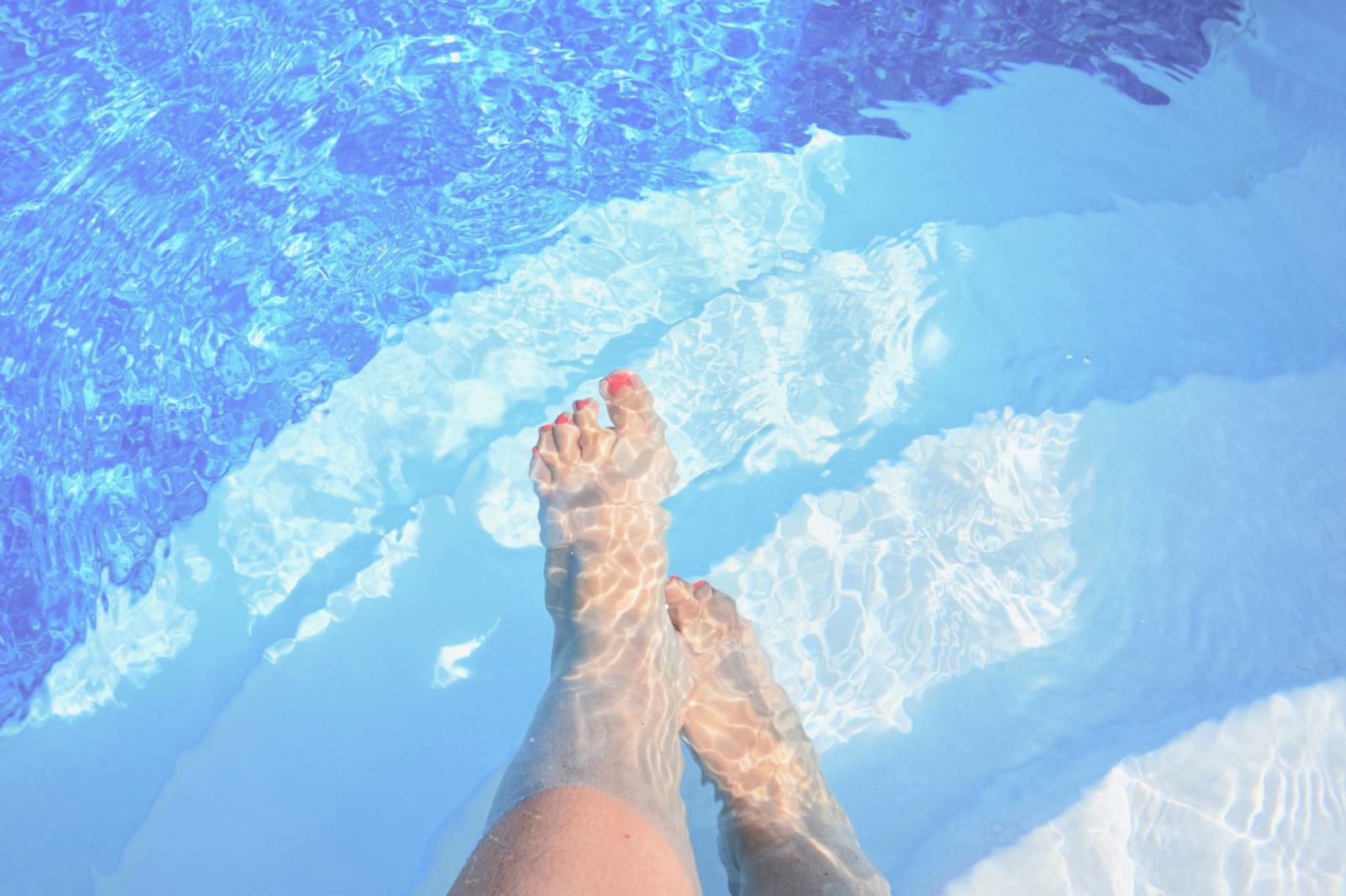 Inside the cottage you can expect all the traditional trappings of rural Hampshire life – check out Donna from What The Redhead Said's post for some amazing photos of the inside. It's impressive kitchen was a great hub of the house during our stay but I can't lie and say I sampled the Aga as unless you count heating croissants in the morning we didn't cook a single meal.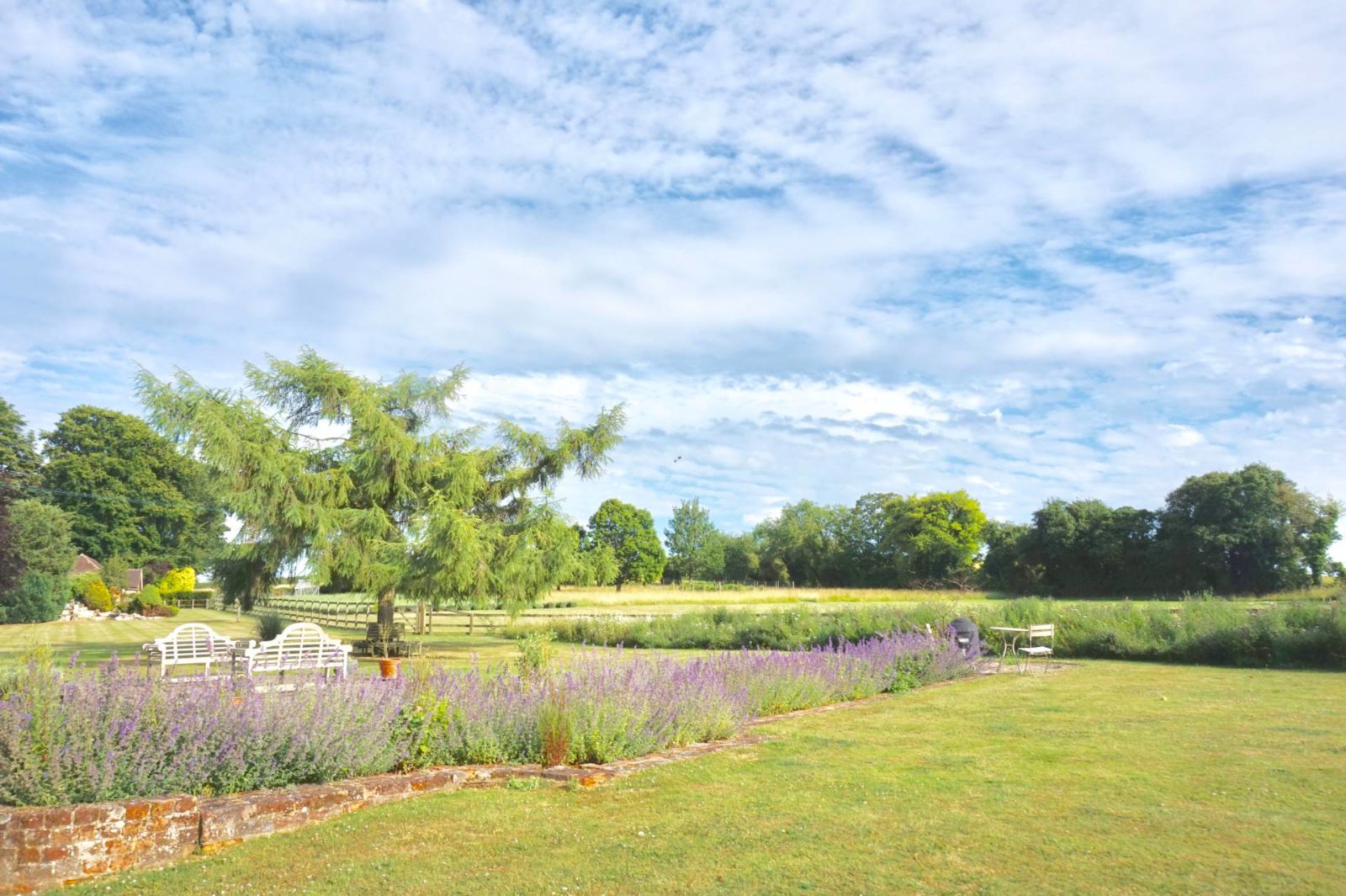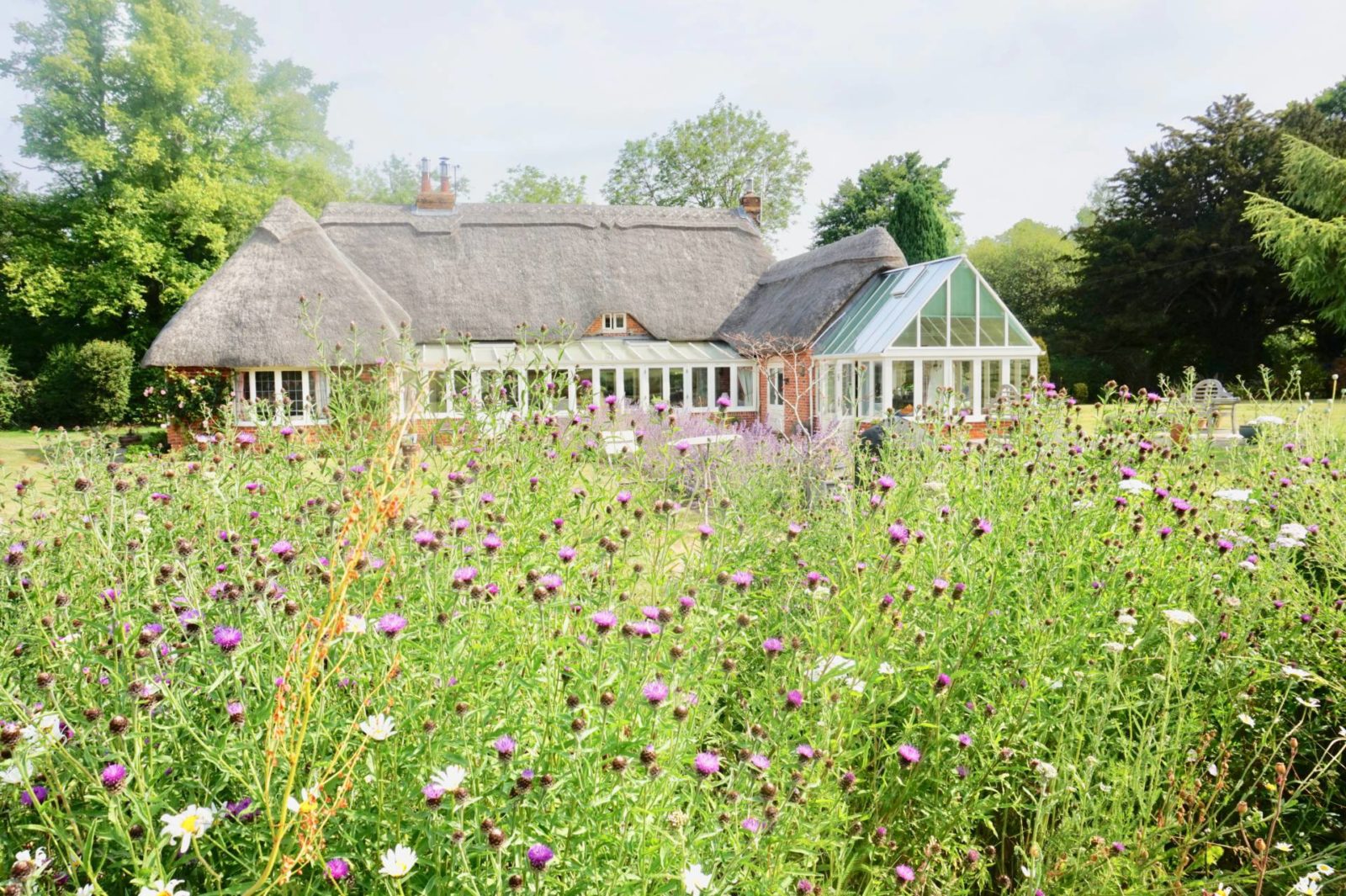 With a thatched roof and willow trees you could be mistaken for thinking you were back in time, however the cottage still packs a great punch when it comes to modern ammenietes – the shower in the upstairs ensuite was really nice and powerful. The cottage also benefits from a triple aspect outlook which really helps you to maximise the great views that can be enjoyed from pretty much every room.
The first night saw us try out The Little Kitchen Company who offer a three course meal (without wine) for £40 – it was a lovely treat to have a delicious meal cooked for us in the kitchen and allowed us to waste no time in getting down to the serious business of trying our Mel's family champagne! I absolutely loved the salmon roulade, I'ma big fan of fish and the balance of flavours was perfect. Our main course was chicken with a fresh mushroom and cream sauce with Eton Mess for dessert all delicious – and the best bit: they even did the washing up!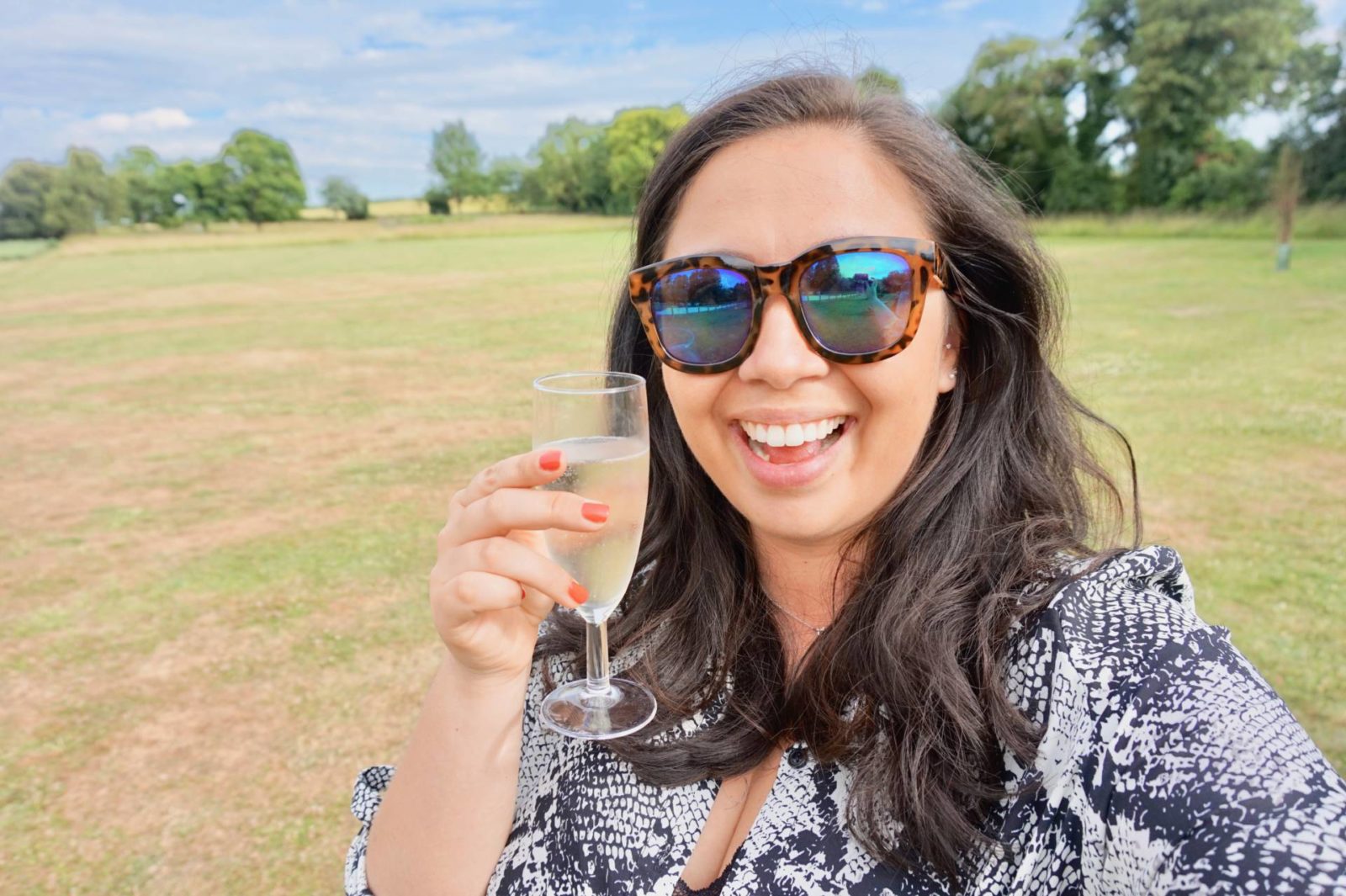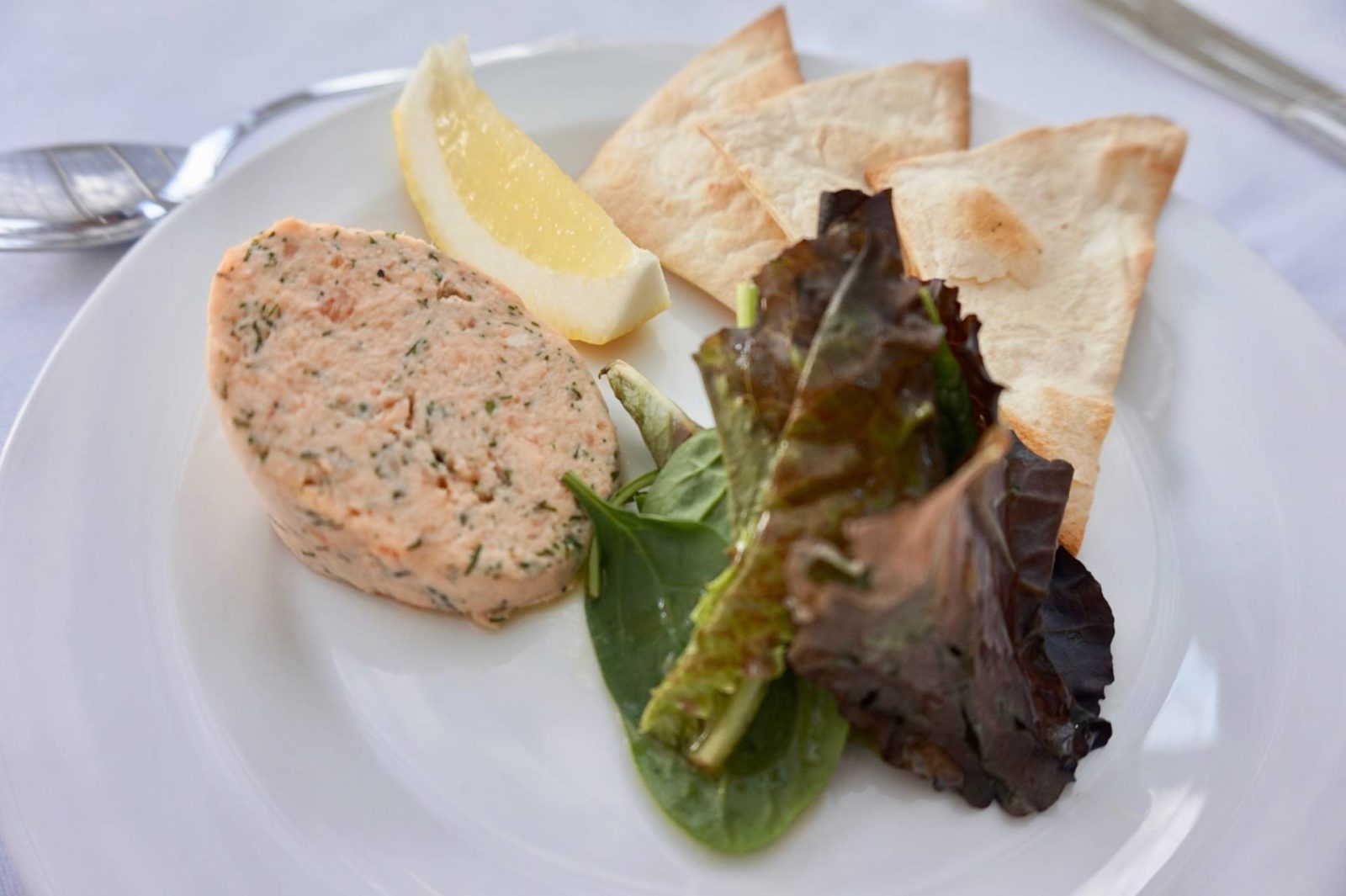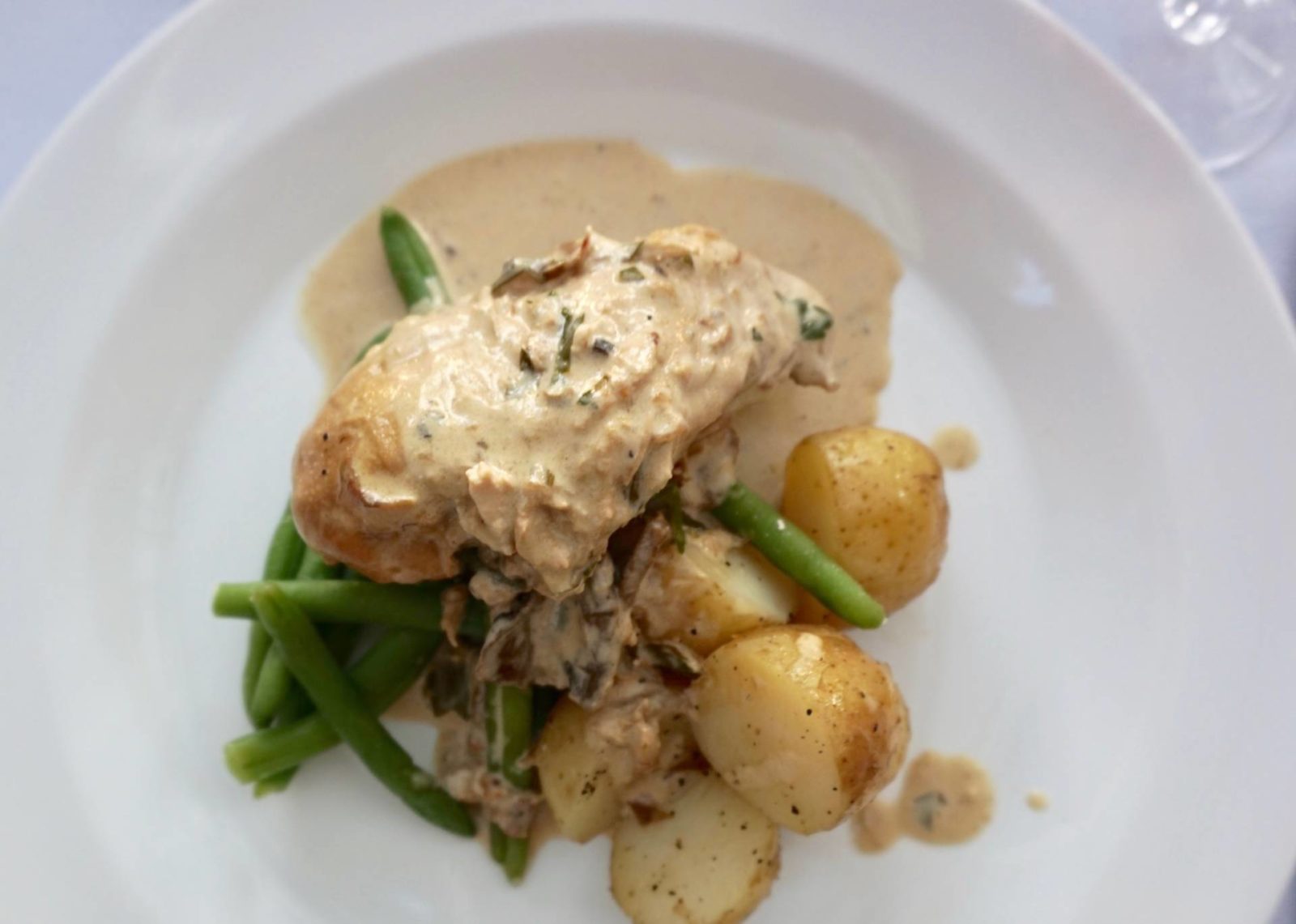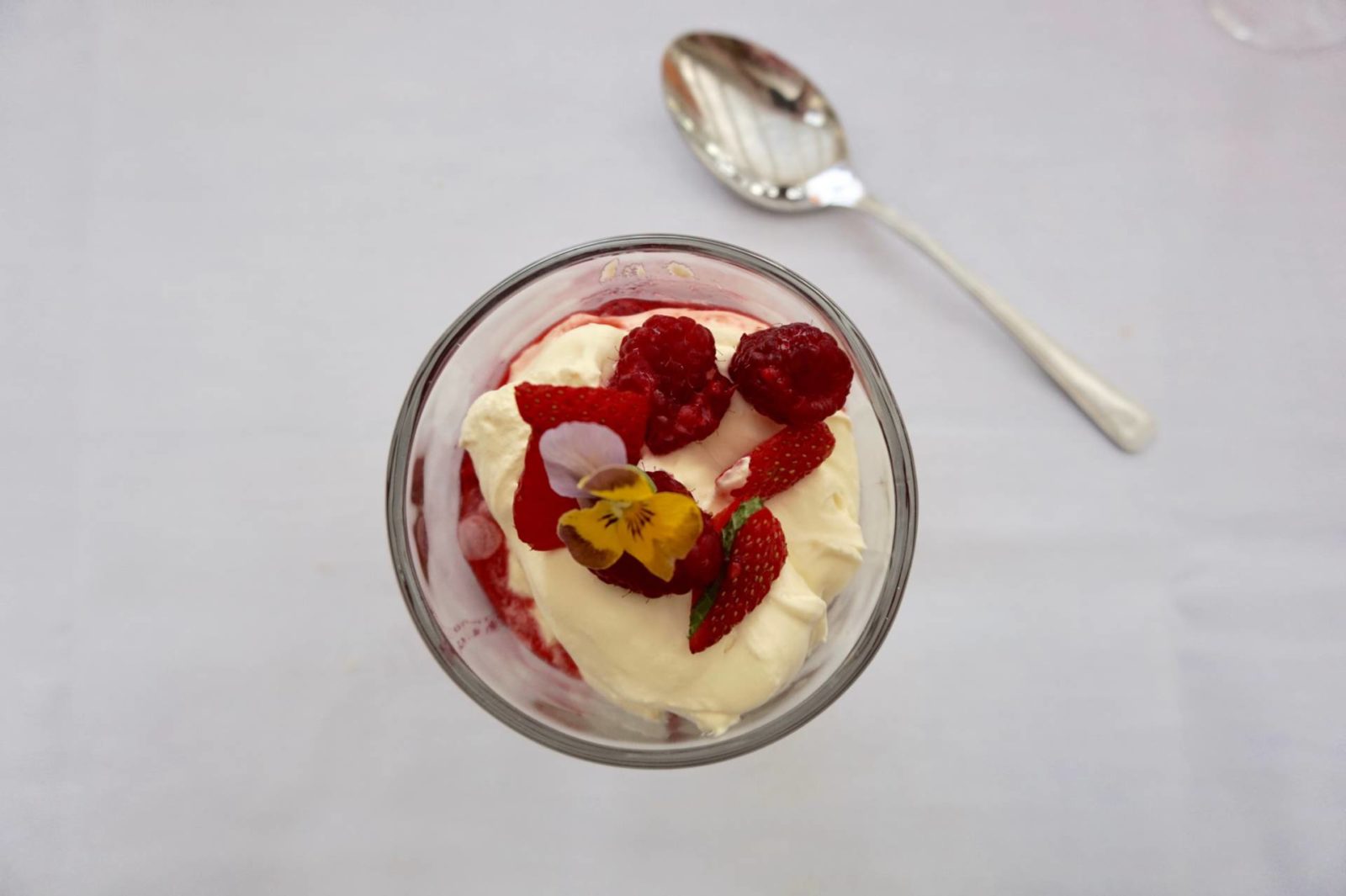 The long summer evenings were a perfect excuse for cocktails and 31 Dover very kindly made sure we had everything we needed for a mean margarita, how amazing does this look? I think Donna is a closet mixologist…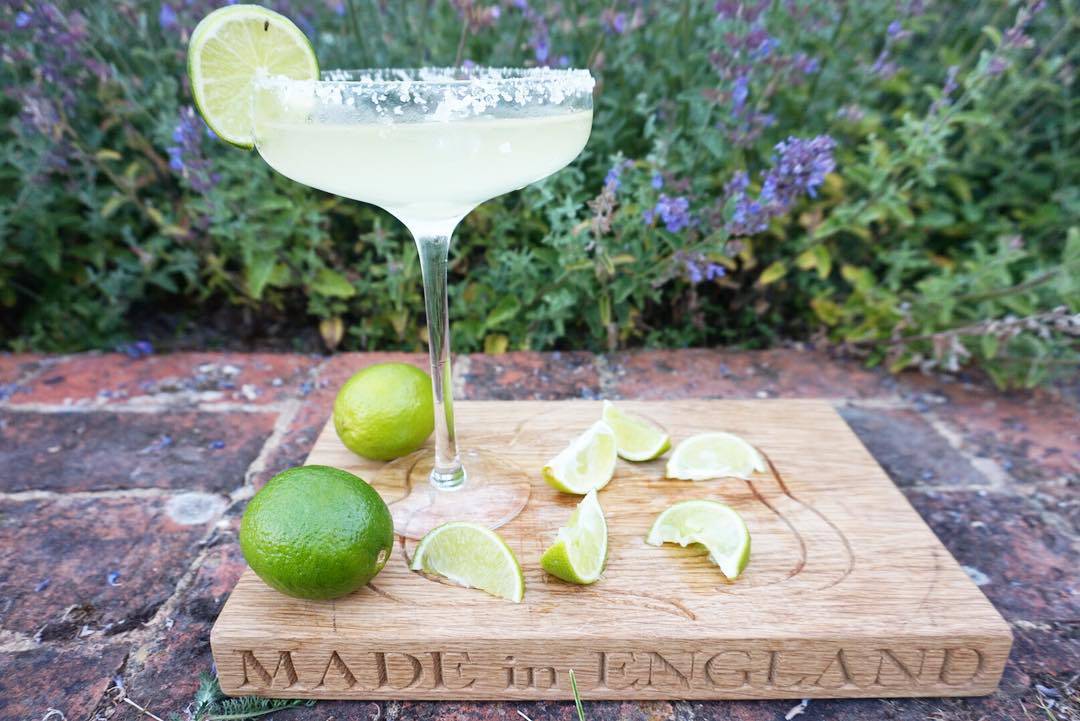 Our second day began with breakfast and talks of the day ahead, some had an early morning Yoga session in the Yurt which is open in high season for teas, treats, a little shopping and great classes such as yoga and pilates. Just before lunch I had the most AMAZING shoulder, neck and back massage thanks to the Jacqui from Holistic Hens, they provide aromatherapy based massages in the comfort of your home and specialise providing pamper days with packages to suit all budgets and occasions.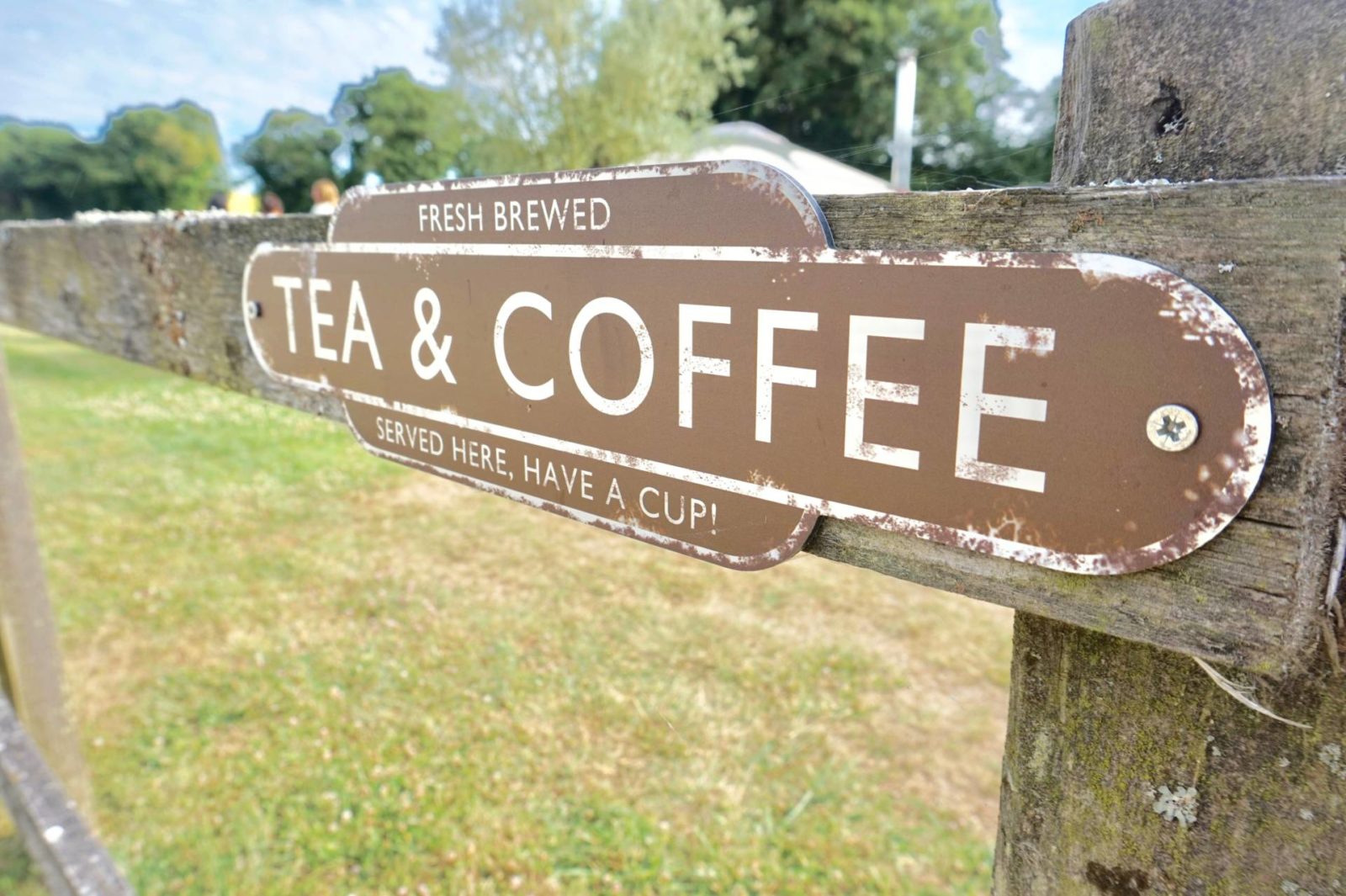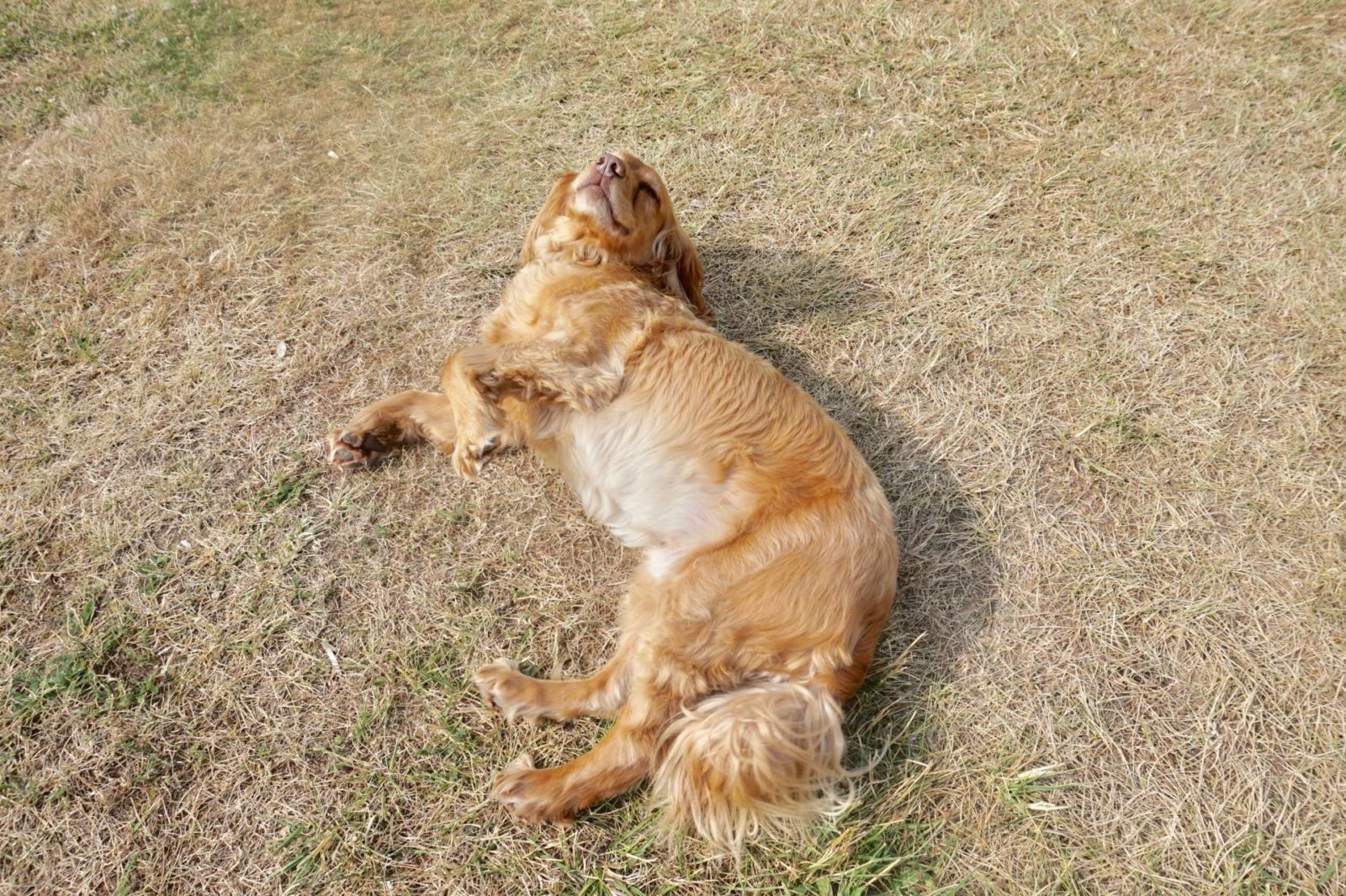 At the yurt you'll find yummy treats including their fresh baked scones served with clotted cream and their very own lavender infused jam – so good that I just had to bring a pot back with me, with it getting a big thumbs up from Boo.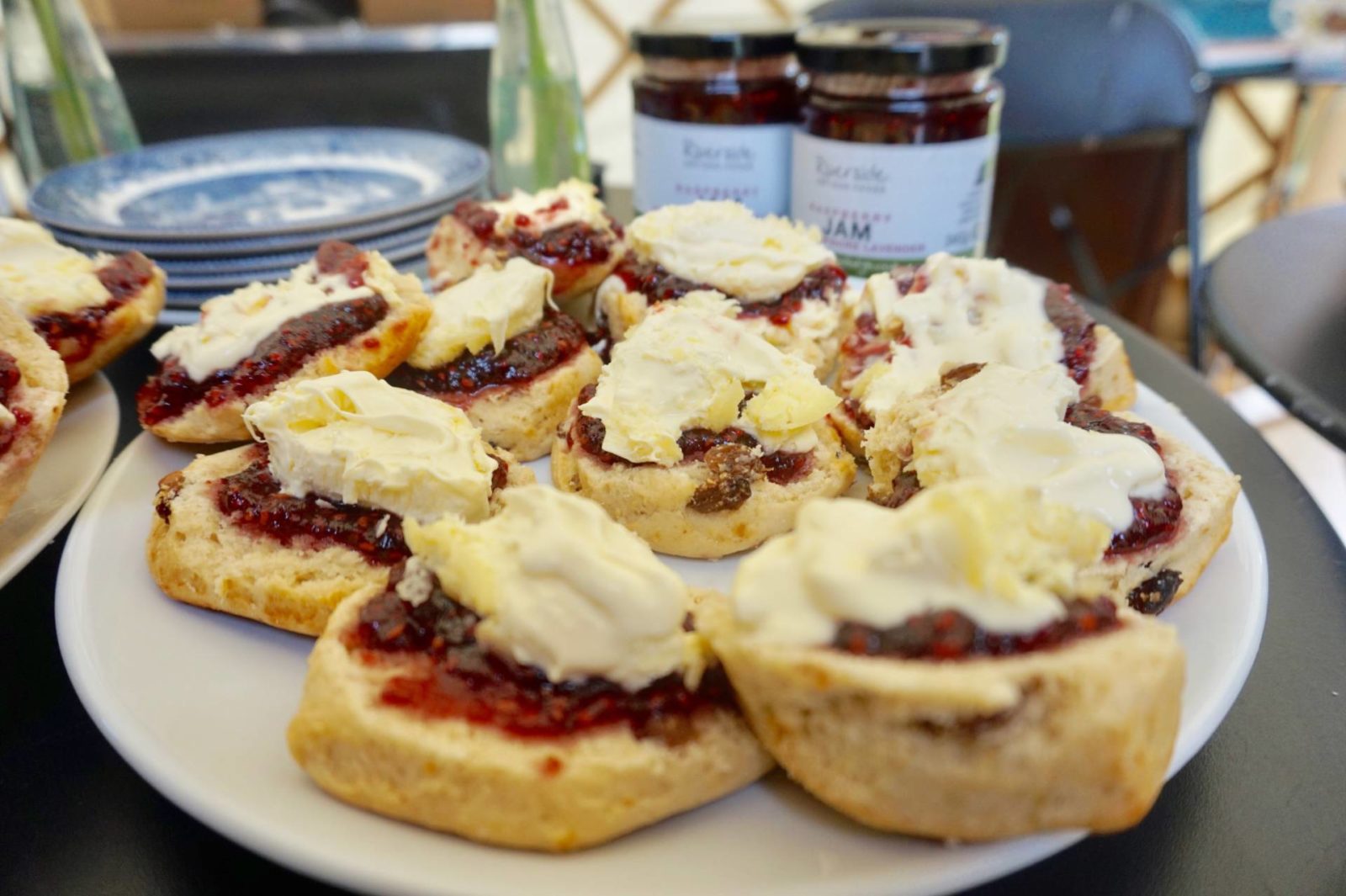 We also took part in a floristry worksop with the charming and enigmatic Judith Searles, I must admit I wasn't sure if this would be up my street as I enjoy flower arranging (I got it from my Mama!) and didn't know if it would be interesting / beneficial – however we had lots of fun and despite the rain (hello British summer) managed to each create a floral centre piece and learn some tricks of the trade – did you know that each flower arrangement should consist of a bride, bridesmaid and a gatecrasher!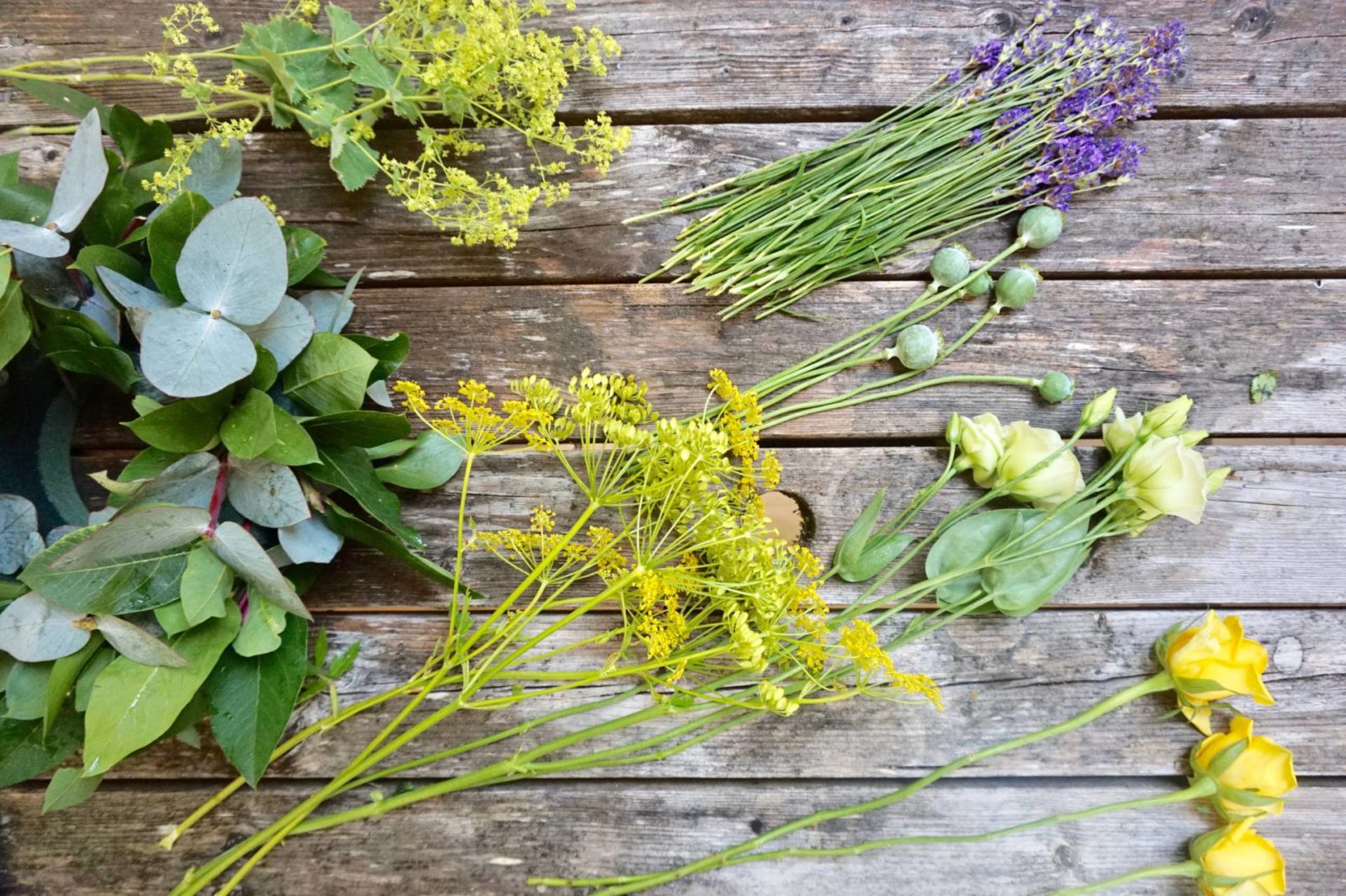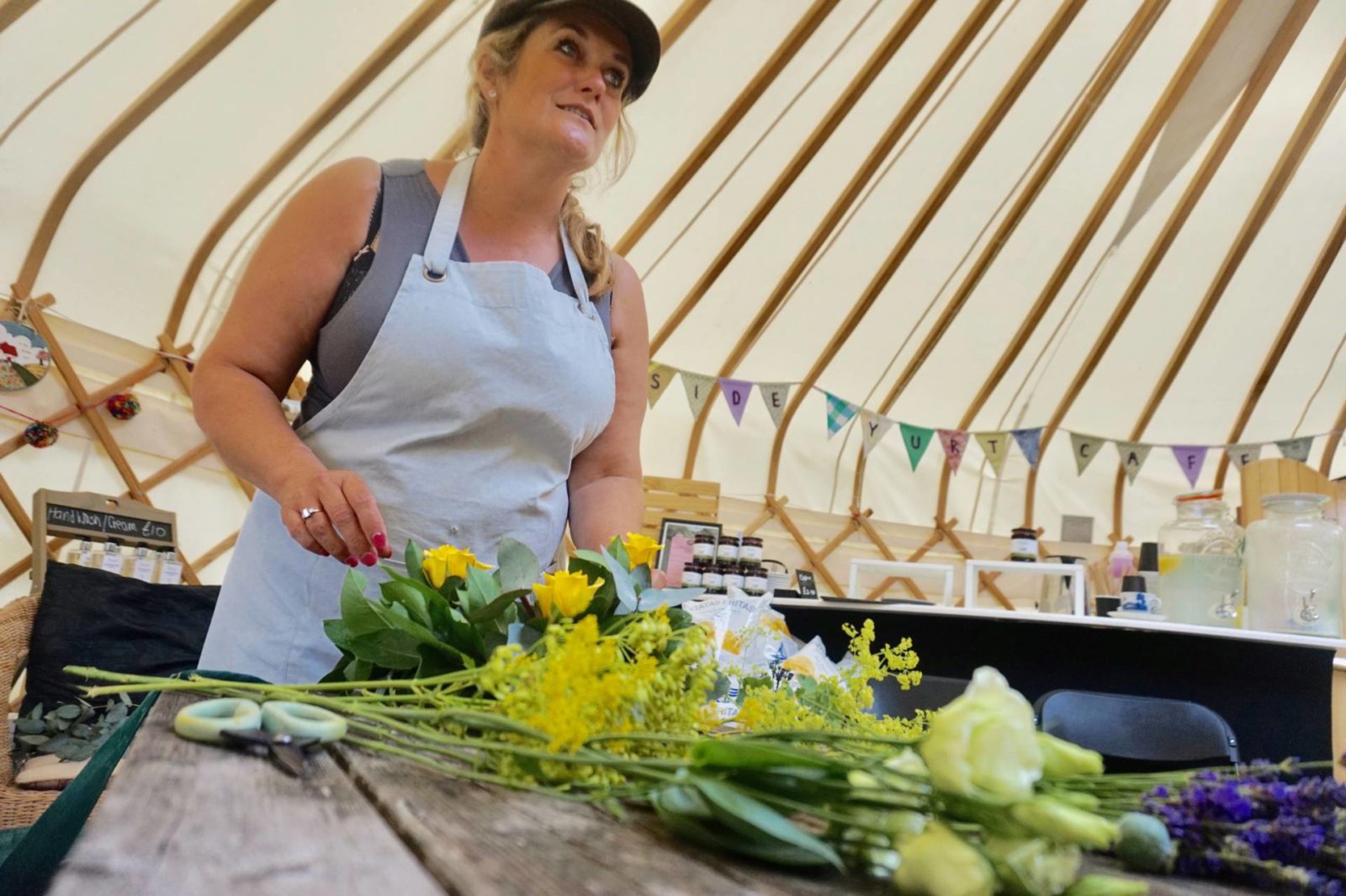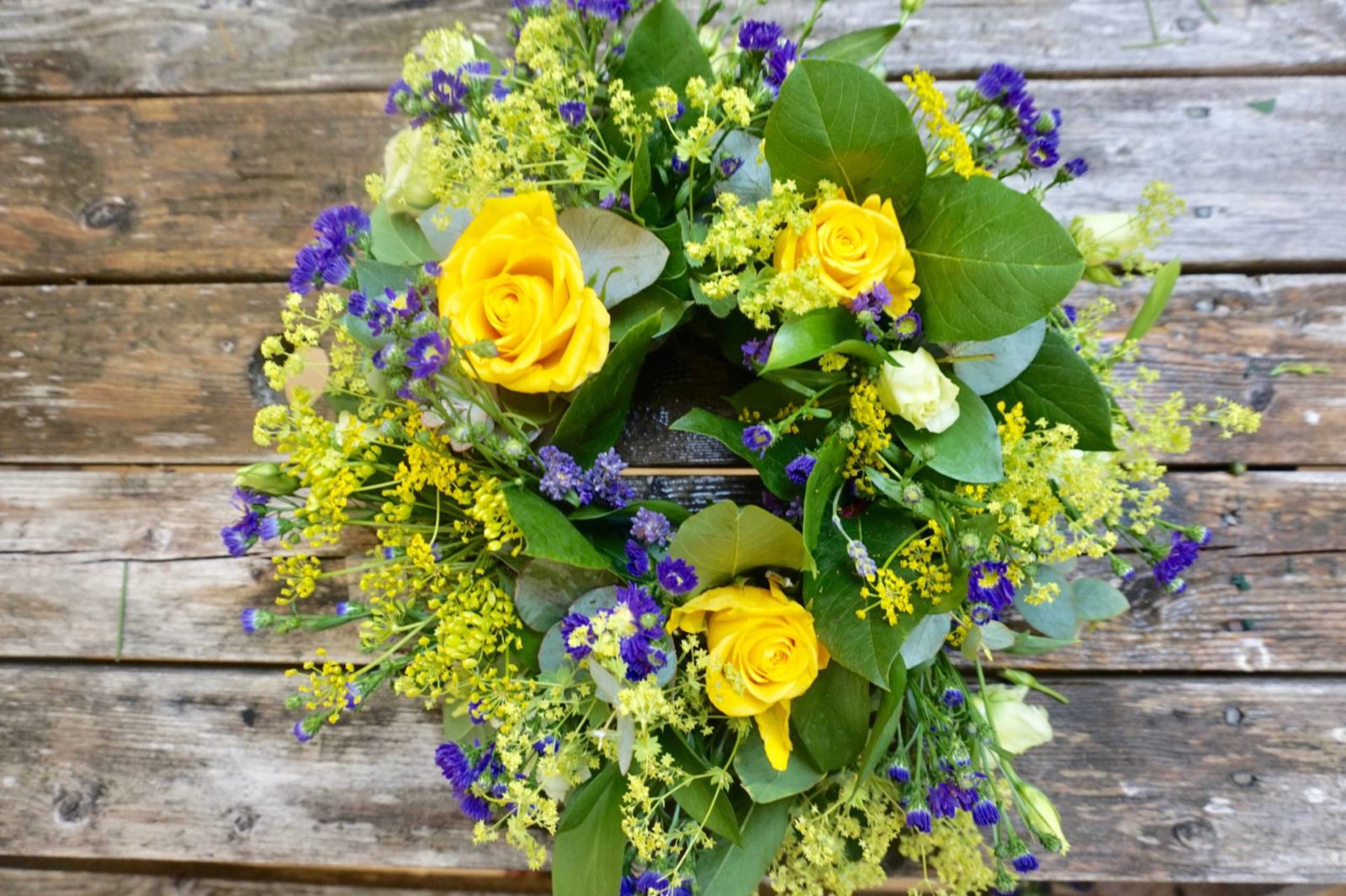 Now I'm sure you're wondering what a blogger's retreat actually entails, well rest assured it's way less fancy than it sounds. The two days we spent together consisted of eating, drinking, laughing, relaxing oh and getting so much work done. As a blogger our day to day working life can be a little lonely – blogging is a funny old way to make a living and is often misunderstood (I so wish my day was full of costa and jetting off on press trips – it's so much more than that!). We made great use of the massive dining table at Riverside Lifestyle and it wasn't long before we were a mass of laptop wires, hashtags and collaboration.
I make no secret of the fact that I'm not the biggest fan of the great outdoors but Riverside Lifestyle combines just enough of the wild with the home comforts to ensure you have an unforgettable getaway be it with family or friends. I've never laughed so much as when I attempted the swinging tyre (thankfully no photographic evidence!) But look how happy Donna is – not to mention graceful too – a bonafied poster girl for what fun is to be had at Riverside Lifestyle.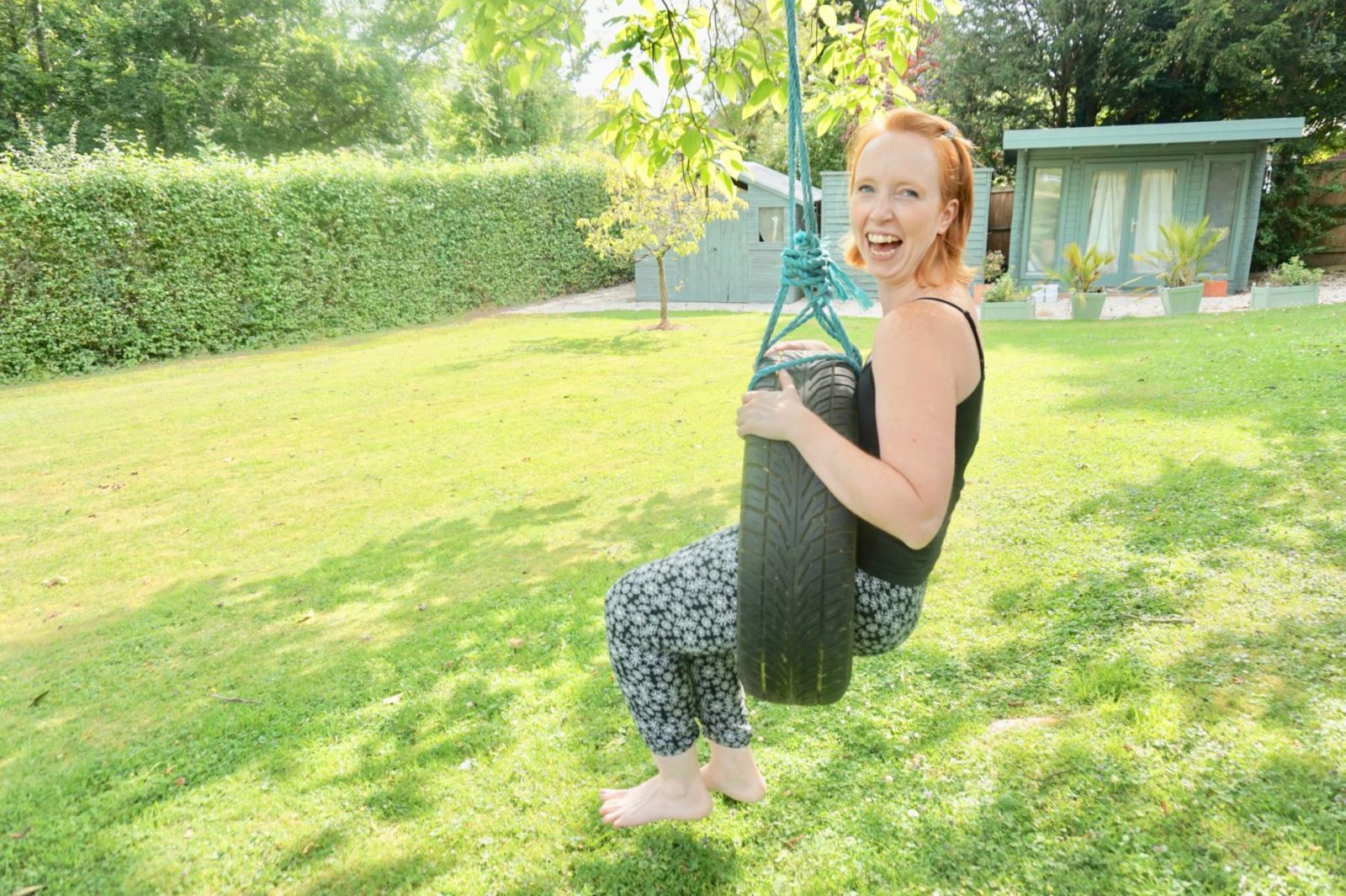 The future of blogging for me is simple: cocktails and collaboration and regular blogging retreats with the following lovely bloggers who made our stay at Riverside Lifestyle the best of times… What The Redhead Said, Dear Bear and Beany, Five Little Doves, Le Coin De Mel, Keep Up With the Jones Family, Bridie by the Sea, Scrapbook Blog, The Littlest Darlings and Mudpie Fridays
Disclosure: We were invited to stay at Riverside for the purpose of this review however all extras were paid for.