"Shall we have a cheeky Pizza Express Mummy?" These are words I hear at least once at week and it's often all I need for us to head to our local Pizza Express in Cheam Village. I will happily admit that we spend far too much time at Pizza Express and we wouldn't have it any other way. So when we were invited to review their new menu and to celebrate Pizza Express joining up with Ice Age Collision.
We all have our ever faithful favourite Pizza Express choices but this time I promised to stray from my usual mushroom bruschetta followed by Fiorentina on a classic base with a soft egg. My mum and I decided to share the new calamari with Caesar dip and the anti-pasto for one: take it from me, both are amazing. I then chose a Padana on classic base (what can I say, I'm a sucker for good dough!) with added pepperoni… Move over Fiorentina there's a new fave.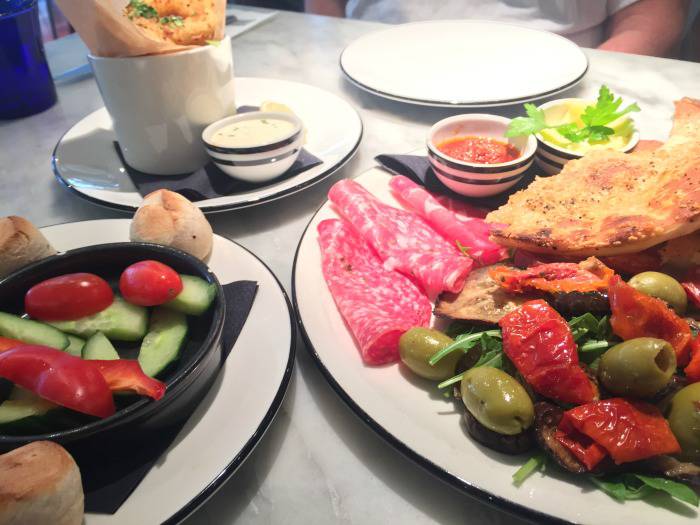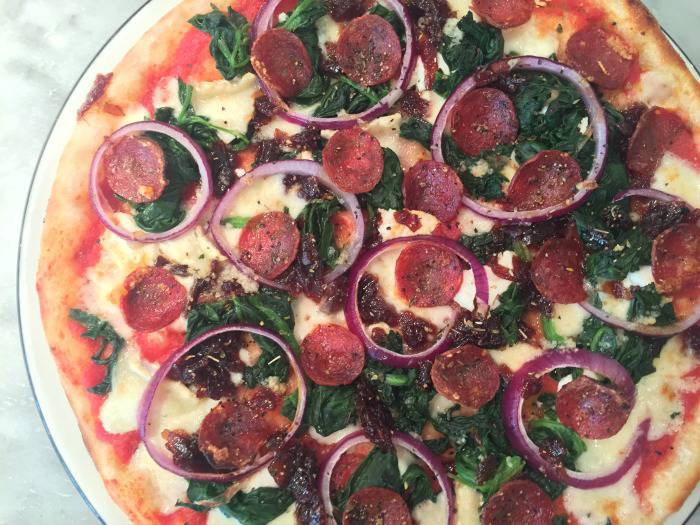 Fear not, I'm still a creature of habit as I opted for my favourite dessert of Cafe Reale with a fresh mint tea… I'm pretty sure the hot water and mint leaves cancel out all the indulgence of the previous two courses!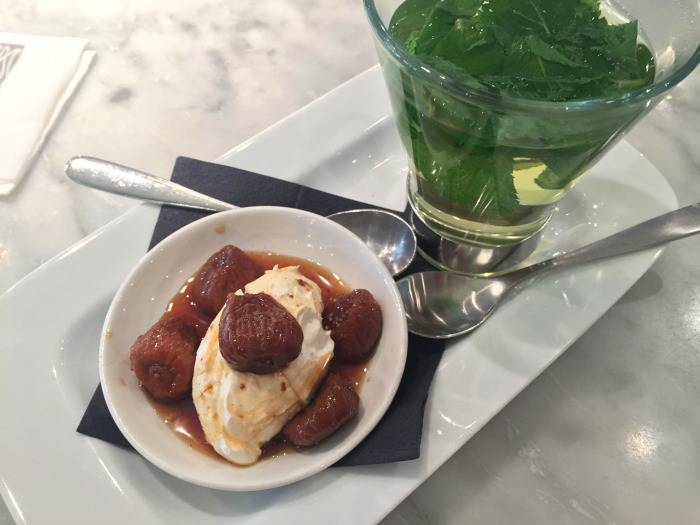 One of the great things about Pizza Express is the Piccolo menu; for £6.95 Boo has a three course feast and she's got her routine down to a tee – dough balls to start, margherita with cold olives on top and an ice cream with a side of bambinoccino to finish it off.
Yes the food and atmosphere at Pizza Express is great but what has us coming back week in week out and treating it as an extension of our dining table is the staff… All of the staff are the friendliest bunch and make such a fuss of every child – special shout out to Eddie who is Boo's latest best friend, which can mean only thing: we'll be back before the week is out.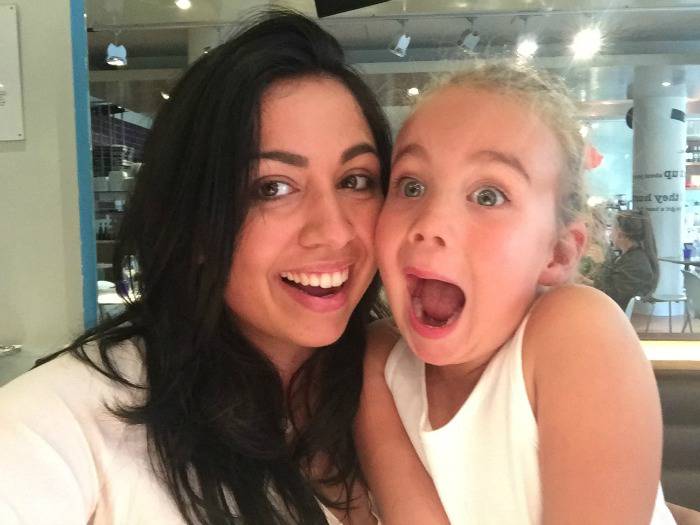 See you soon Pizza Express!
Disclosure: We were invited to Pizza Express in order to review our meal.