If you're an interiors addict, constantly browsing Instagram and Pinterest for your next fix, the chances are that you have seen pendant lighting everywhere recently. However, if the #homesofinstagram pass you by, here's everything you need to know about pendant lighting, and how you can use it to transform your home.
What is Pendant Lighting?
Pendant lights are a type of ceiling light. They have a base and a stem, but the actual appearance of them can vary. You can have cylinder pendant lights, cone pendant lights or even geometric shapes – the sky, or at least the ceiling, is the limit in terms of design. They give off a direct source of light, making them ideal for bright, focused task lighting. However, they can also be used for decorative purposes.
Why is Pendant Lighting Popular?
Pendant lights are popular because they are really versatile, and can be used in any room. There is so much choice in terms of size, shape and colours, so they can fit in with practically any decorative scheme. They're also incredibly useful in terms of the type of light they provide, which is focused. They also take up far less space than floor lamps, making them ideal for a small room.
Types of Pendant Lights
Whilst there are a lot of different styles of pendant lights, there are some key variations. The smallest type of pendant light is known as a mini pendant, and they are used more for providing a focused light than adding ambience to a space. There are up lights and down light pendants; the former being used to add space to a room, and the latter used to shine light directly. Lastly, there are drum pendant lights, which are very popular in interior design thanks to their shape, which is similar to a cylinder.
Where to use Pendant Lights
As they are so versatile, pendant lights can be used anywhere in the home. For example, if you have an island in your kitchen, try handing three pendant lights over it, for a decorative look that also provides focused light for eating and cooking. In the bedroom, use your pendant lights with a dimmer switch to create ambience. In open spaces, pendant lights can be decorative, so choose a style that makes a statement, such as a unique shape. In a hallway, you could use a pendant light with cut-outs to create patterns on the wall. A great way to experiment with pendant lights is to use the rule of three, and have three of the same style together – this works particularly well over a dining table. With pendant lights, always play around with height as this can totally change the look of the light within the room, as well as the level of brightness that it gives off.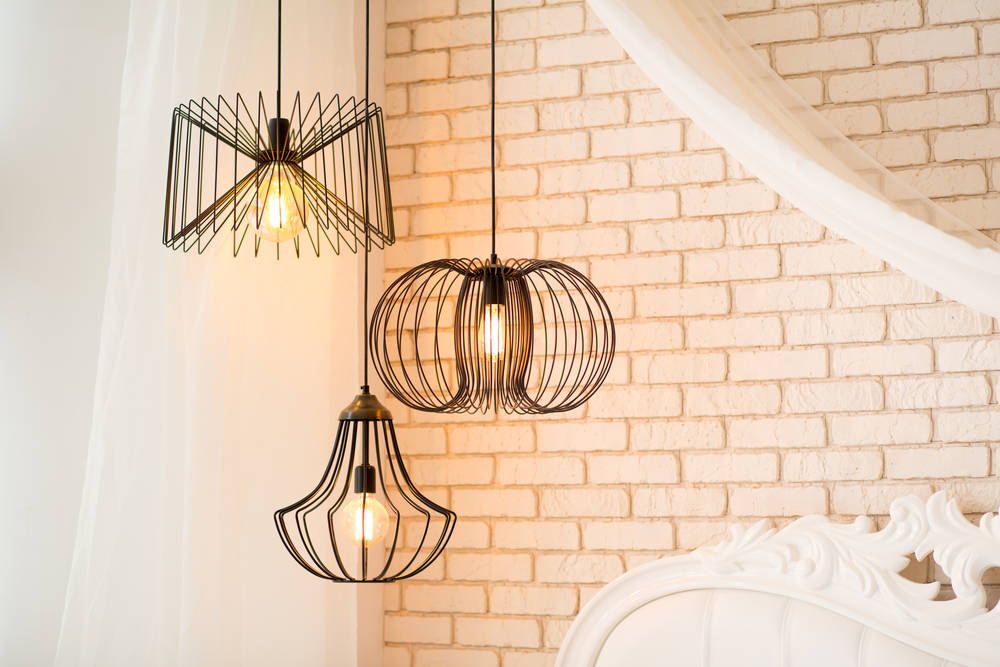 Now that you know all there is to know about pendant lights, will you use them in your home?
Disclosure: This is a collaborative post.