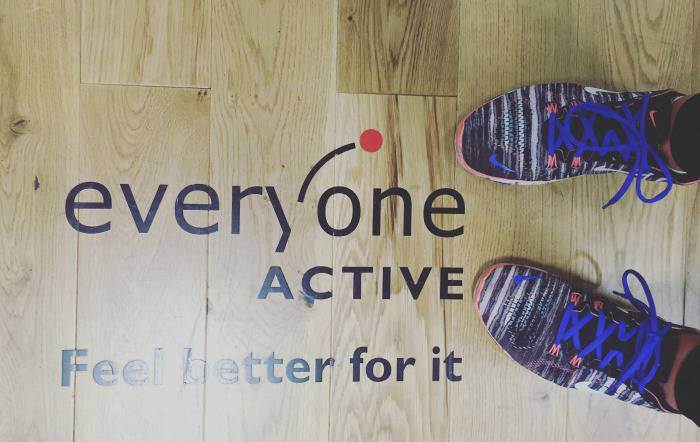 30 minutes of activity, 5 days a week. We all know how much we should be getting but actually making sure that happens is a different matter. My local gym is Everyone Active Westcroft and together we've partnered up to showcase the very best (and fun) ways of leading a healthy and active lifestyle for all the family.
We already spend a fair chunk of our week at Westcroft as Boo has swimming on a Monday and Ballet on a Tuesday. Plus our local library is attached which means even if Boo hasn't got a class, a trip to Westcroft is often an extension of the walk home from school.
Whether it's the most state-of-the-art gym equipment, sports facilities, ASA accredited swim programmes or fun activities for children; Everyone Active has something for everyone to enjoy. As part of our partnership I'm taking full advantage of the gym and have also started personal training session with Nick. Today is our second session and I can already say it's a very strong love/hate relationship: I hate the pain but love the results – I'm hooked.
If you want to find out just how much craziness is within Nick, my personal trainer check him out smiling (yes smiling, who actually does that!!) while on spin bike.
So whilst you're all crying because it's raining on the first day of summer I'm getting ready to head to Westcroft for another PT session where there's a guarantee of puddles of sweat and dropping it like it's hot; and psyching myself up for my first spin class later this week in over a year – there is nothing that can prepare you for the pain that awaits you in the saddle! You know what they say: summer bodies are made in British summers.

Disclosure: I've been given complimentary membership and personal training sessions.