It's 12 years since I first experienced a New York winter and I can still remember looking out of the plane window as the first sight of mainland US and being completely in awe at the snow – it was like a winter blanket, everything was covered. It was probably at this point that I realised just how cold it was going to be (that'll teach me at 16 not to listen to my Mum!).
With average winter temperatures in New York ranging from a 7C right down to a positively arctic -14C, it can be tricky knowing what to pack for a winter city break in the big apple; here are my tops tips for getting it right: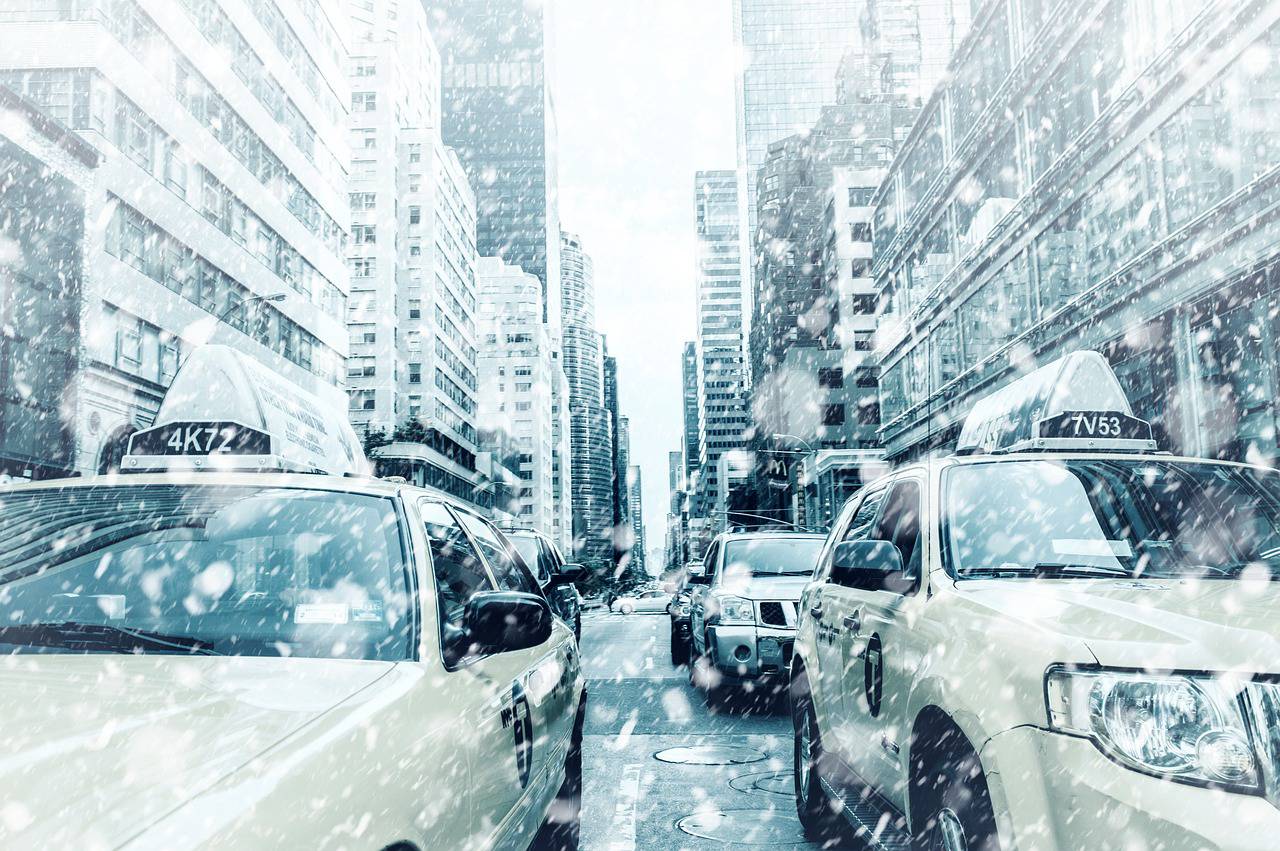 Layers Layers Layers
Ok so I admit that I'm going to sound like most of our mothers throughout this post but when it comes to keeping warm without looking like a sweaty marshmallow then you best start making friends with layers. In true city style New York is all about getting out and walking the city to see as much as you can plus soaking up the atmosphere so add that to going in and out of Bloomingdales, diners, plus the whole of 5th avenue (just me?!) so the key to warm city chic is to keep your layers light yet warm. Say hello to the fashion classic that is cashmere; yes I know cashmere is super expensive but there are some great high street pieces – Uniqlo and Marks and Spencer have great collections. If you can't stretch to a 100% cashmere sweater then invest in a cashmere scarf and hat, this will help your body maintain it's temperature and keep you cozy enough to explore the big apple all day and long into the night. Oh and don't you dare look down your nose at base layers and thermals, these hidden heroes will allow you to wear your favourite jeans and not discover blue legs when you strip off back at the hotel room.

It's All About The Down
Now we've got the basics covered with layers, it's time to think about the coat you'll pack. This is where I may differ from my more stylish counterparts; yes there are lots of stylish winter wool coats, but for me, a down filled puffa style coat with the essential hood is what you need. Yes, you're unlikely to win any style award with a puffa making you look like the Michelin man but who cares when you can whip it off as soon as you step foot in on of the trendy downtown bars and your outfit will match the smile on your face because you haven't suffered from frostbite! Ok, so maybe not frostbite but you get my drift. Also the ferry ride over to the Statue of Liberty is arctic at best and torture at worst, if for no other reason, take the puffa to save your bones and soul from the Hudson.
Don't Forget the Accessories
I know we talked about hats and scarfs above but all too often, it's the important accessories that get forgotten. A quality set of scarf, hat and gloves will see you right plus not forgetting warm socks – yes I know socks are hardly the most exciting item of clothing but get this wrong and your toes will be like little icicles and your there'll be no turning that frown upside down. Also maybe embrace the joys of big pants or at least ones that cover more than half of your derriere!
Avoid An F for Footwear
Last but by no means last is footwear, what's a girl to wear downtown New York during winter. When I first went, I though it would all be about the UGG boots, and yes they do keep your feet lovely and snug, however I was forgetting one important point: it tends to snow a lot and that translates to the streets of Manhattan being a cross between a slush highways and a real life ice rink – aka wet and that spell disaster for UGGs. My advice you be to by all means pack your UGGs but also invest in a pair of water resistant good leather books – think shiny shiny shiny ankle chelsea style – to keep you stylish and dry.
So there you have my top tips on what to pack for a city break to New York in the winter – I'd love to hear your must haves for winter travel…