I've never been on a cruise and up until this week I was pretty sure they weren't the type of holiday me and Boo would enjoy, however on Wednesday I along with a handful of other bloggers were invited aboard the Oasis of the Seas by Royal Caribbean to see what a cruise had to offer families.
Oasis of the Seas had docked Southampton for the first time, ready for its ocean voyage back to Fort Lauderdale after a dry refit in Rotterdam. My inner geek could have a little party of facts and figures when it comes to the largest cruise liner in the world; like it's as long as The Shard is tall, it's 40% larger than its nearest rival, or that it's designed to carry 5,400 passengers and 2,294 crew – ok ok I promise to stop with the geek fest, if you're lucky I may even devote a separate post to the top 20 facts of the Oasis of the Seas.
I had lots of preconceptions of what a cruise was like and the only one that proved right was their desire to feed you at every opportunity; we were lucky enough to begin our trip with a visit to Giovanni's for lunch – the food was amazing, I had Veal with Tiramisu for dessert with perfectly paired wines that really showed just how much attention to detail Royal Caribbean put into making sure every aspect of your cruise is memorable for all the right reasons.
After lunch we got the chance to look round the on-board gym, as a gym junkie I was really impressed with the facilities, not only a great range of cardio machines and weights but also gravity machines plus a spin studio with a difference; say hello to Flywheel – currently only available in the US and on-board Royal Caribbean cruise ships, it brings a whole new dimensions (and a pretty big competitive element) to spin. Oh and did I mention you can sign up for morning yoga sessions on the helipad at the helm of the ship, early morning workouts never looked so good.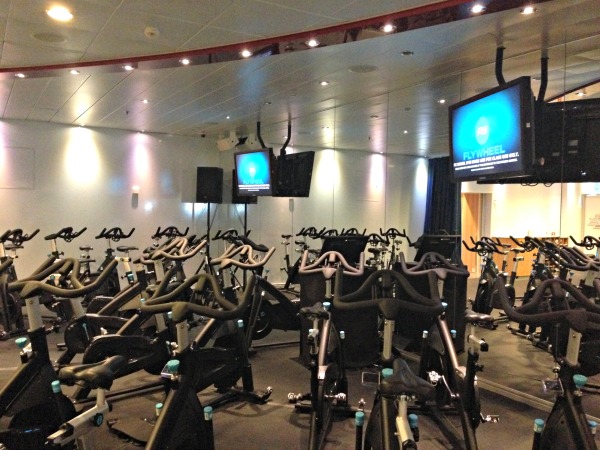 After all that hard work, what better way to relax than with a trip to the spa. We were treated to a hand and arm massage and the only criticism I have is I didn't want it to end! The spa is stocked with Elemis products and the beauty therapists are trained to the highest standard and make you feel super relaxed and comfortable, the perfect on-board retreat for some holiday pampering. I even managed to squeeze in a green smoothie from the healthy juice bar on my way out – no excuse for at least trying to maintain #operationyummymummy while on holiday (just don't mention the Tiramisu!).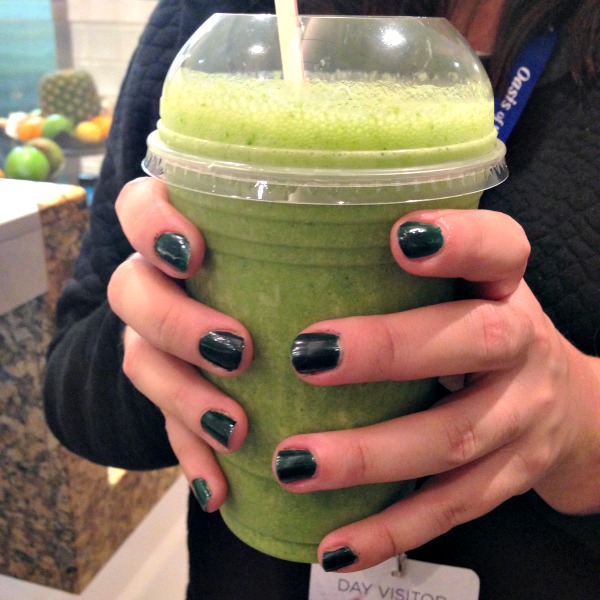 Now that we were all relaxed it was time to head up onto the top deck to get our blood pumping again, in the form of an 82ft zip line 9 decks above the boardwalk, I couldn't wait to give it a try and I loved every second. I can't even begin to imagine what it feels like zip lining surrounded by the Caribbean sea – big thanks to Carissa from Little Likely Lads for catching all the action.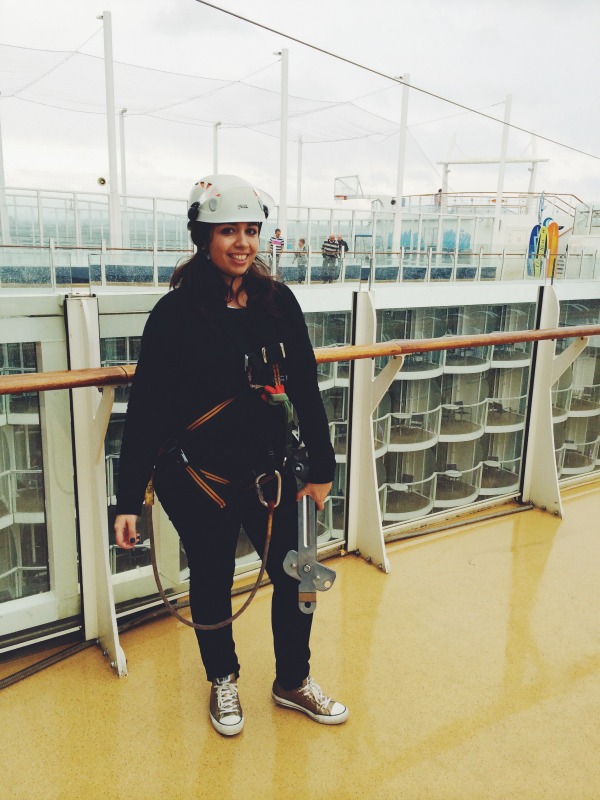 Next up was a trip to the facilities on-board specifically for children – Hugo and his team: Candy and Ladybug were so enthusiastic and passionate about their work with the children and the services they offer – it goes so much further than just ticking the box of childcare; from art classes to science lessons (check me out being the perfect little lab partner while Donna from Red Head Baby Led snapped away!) there's something to suit every little one's interests and the level of care is second to none – it didn't take long for me to feel reassured that not only would Boo be completely safe while in their care but that she'd enjoy herself so much; which after all isn't that what it's all about?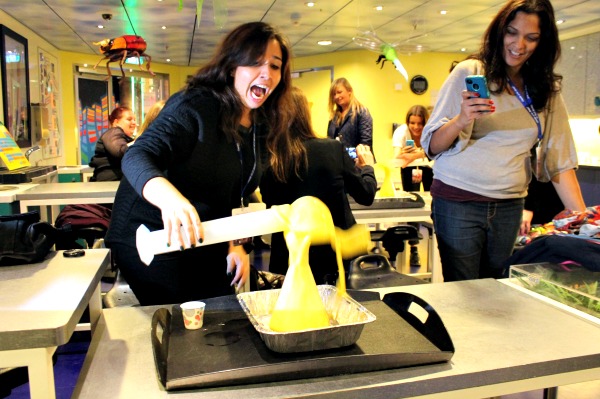 We got the chance to explore some of the seven neighbourhoods that make up the ship, from the phenomenal Central Park with real life birds to the carousel and plentiful (I'm not one to use that word lightly) shopping opportunities – there literally is something for everyone from the youngest of guests, right up to the most seasoned cruisers.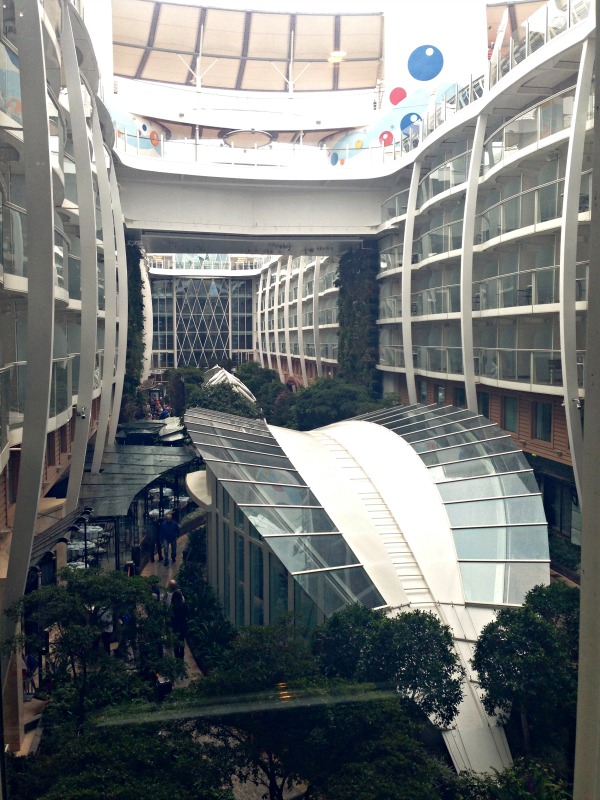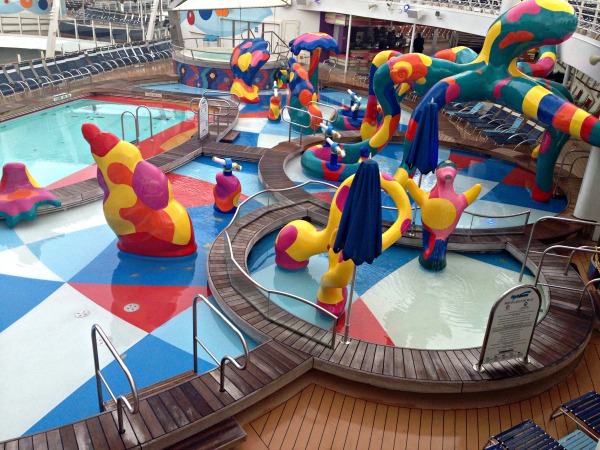 Before we knew it, it was dinner time and we settled down at Chops Grille. I'm not going to waste time trying to do it justice so here's just one word to sum up the food and drink… Wow. I went for the beef carpaccio, followed by the fillet mignon and not forgetting the deliciously sweet yet tart huckleberry cheesecake.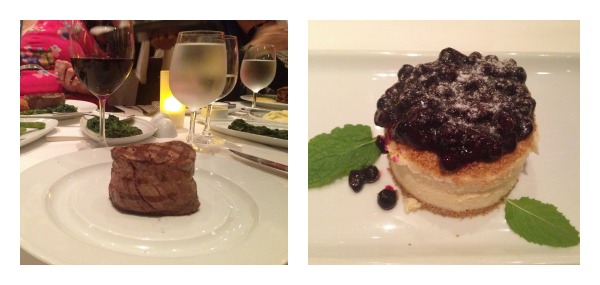 Alas our time on the Oasis of the Seas had come to an end, I didn't want to get off. My time on-board had taught me so much about the possibilities of a cruise for a family holiday and with Royal Caribbean's passion for excellence you can see just why so many families return year after year. I was trying to put my finger on what really sets it apart from other family holidays and apart from the obvious facilities, I realised it was in fact the people that made it second to none; every member of crew I met had genuine pride in their ship and the team they are part of and that's something really special that Royal Caribbean have.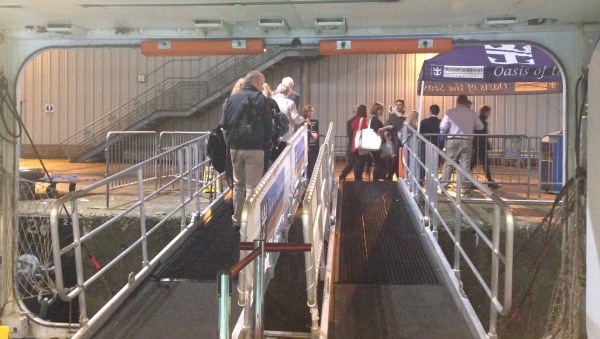 Family holidays are much more than sun and sea, they're golden finite windows to share experiences and build memories with you children that stay with you forever and after even the briefest of onboard experiences I would whole heartedly trust Royal Caribbean to not only deliver our perfect family holiday but to be part of the everlasting memories.
Thank you Royal Caribbean for a brilliant day on-board the Oasis of the Seas, you did such a good job of showing me just how good a cruise is for me and Boo that I'm a convert to cruising; so much so that I've not even been on one and already I'm signing your praises to anyone that'll listen (I've literally not talked about anything else since I got back on dry land!). Not since I was a child have I had such a wow day, I spent most my time in awe of the sheer scale of the ship and I seemed to have the most amazing feeling of excitement throughout the whole day, a feeling I didn't want to end; I can't wait one day for Boo to step onboard and feel the same, if she does, then it will be the most amazing experience. Royal Caribbean have the formula for a perfect family holiday, and that's something pretty special.
I am a member of the Mumsnet Bloggers Network Research Panel, a group of parent bloggers who have volunteered to review products, services, events and brands for Mumsnet. I have not paid for the product or to attend an event. I have editorial control and retain full editorial integrity.