It's no secret that I'm partial to a blow dry and my love affair with the salon chair seems to have rubbed off on Boo – and who can blame her: big bouncy hair is good for the soul.
My mama recently celebrated her 60th birthday with a lovely evening of celebration at Cannizaro House and I just knew the perfect place for some pre party pampering. SHOW Dry in Wimbledon Village is the brain child of Tamara Eccleston and was born from wanting to offer a luxury setting and experience for clients for blow drys and up dos but also being child friendly with a play area, pram park and best of all – toddlers on laps are not frowned upon!
We arrived at SHOW Dry and were greeted by our friendly stylist team who immediately started talking to us about my Mama's party later that evening, both her and me were booked in for a signature blow dry and Boo a children's styling. After getting gowned up we headed downstairs for hair washes all round. Boo loved being treated like a big girl and it wasn't long until she got into chatting away. It's quieter, calmer and darker downstairs – the perfect space to clear your mind ready for some (much deserved) pampering.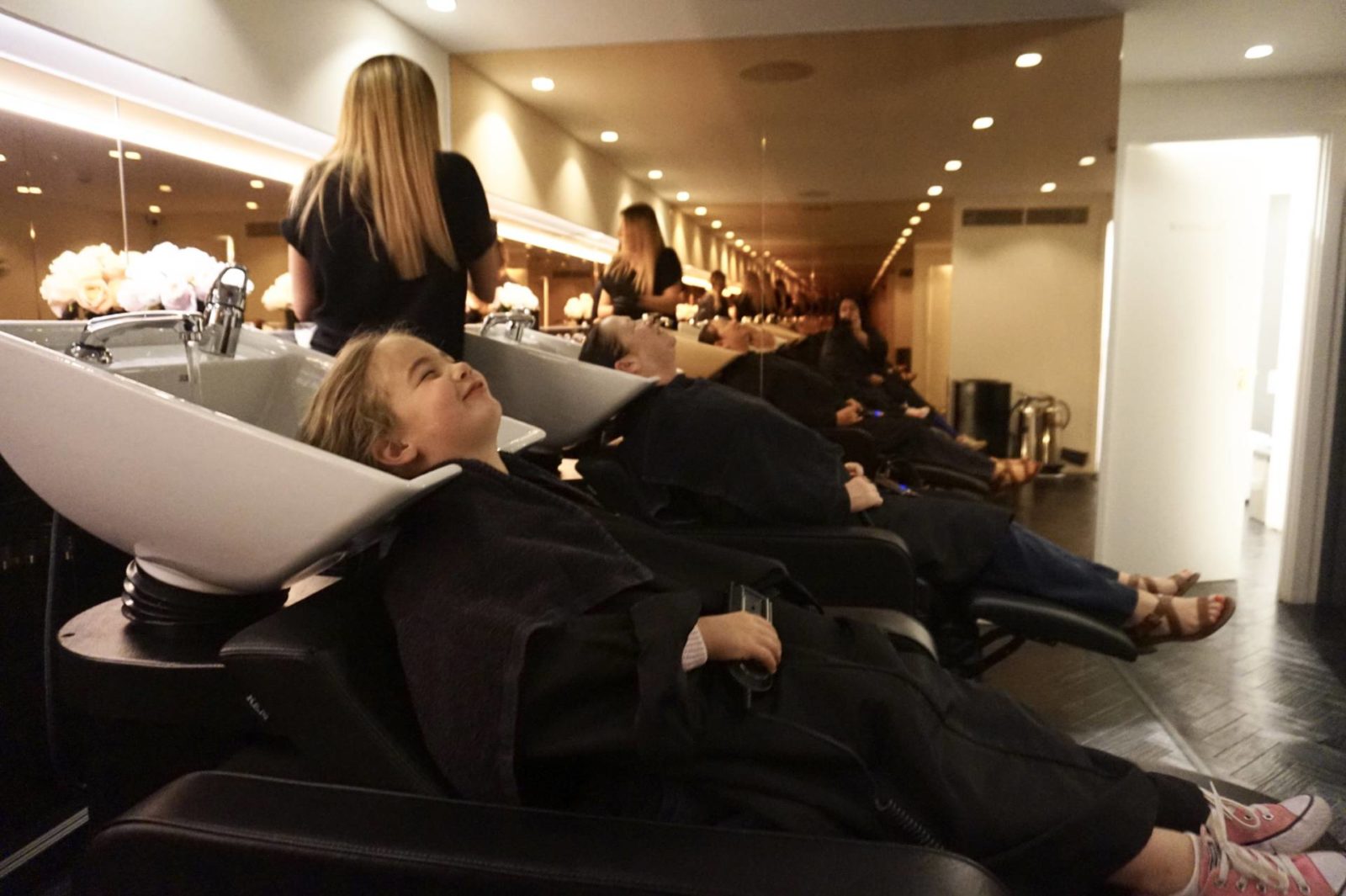 Back upstairs we settled down for our blow drys, my Mama enjoyed a glass of bubbly and it didn't take Boo long to devour her chocolate popcorn – you'll have to take her word for how yummy it was as we weren't allowed any!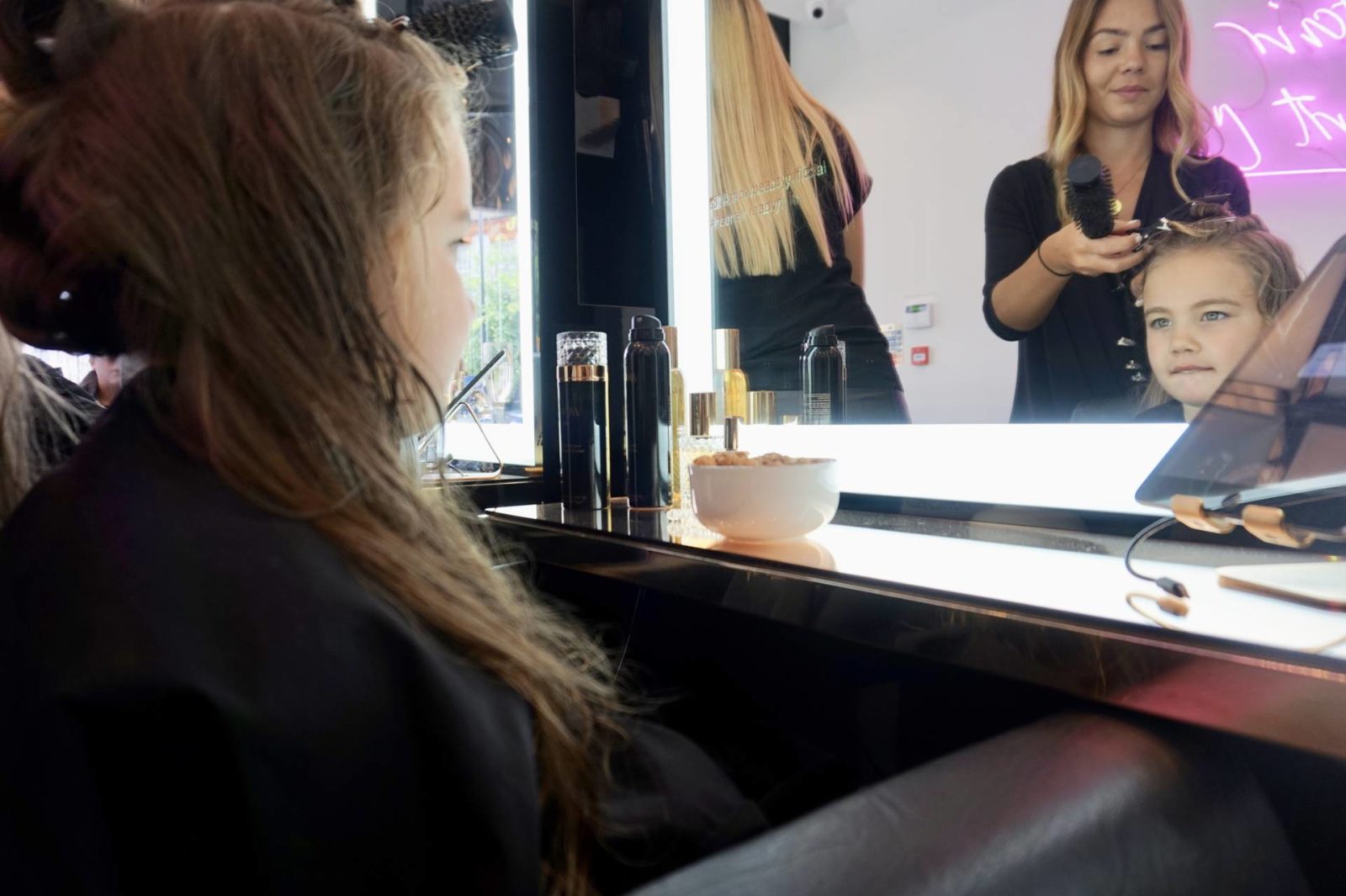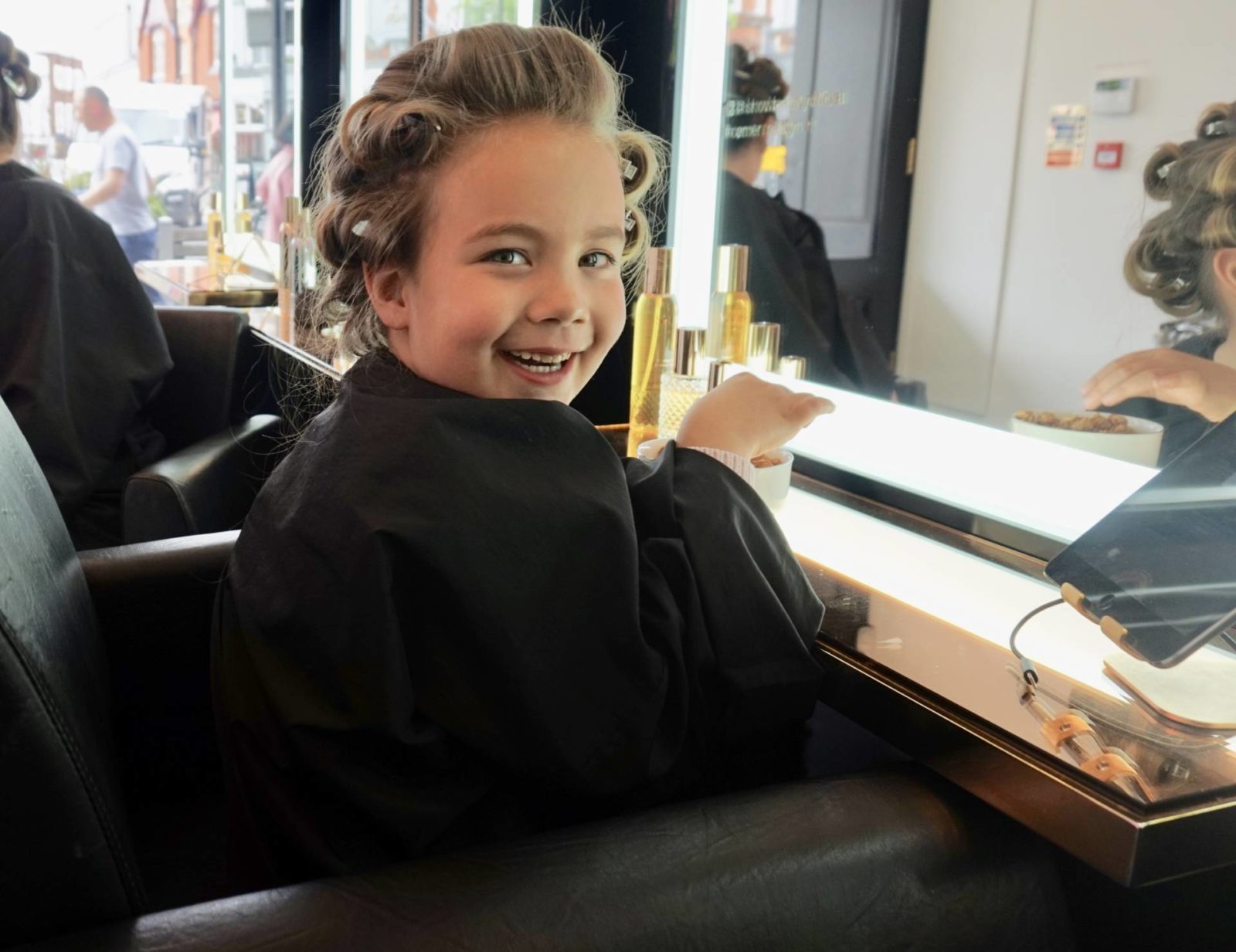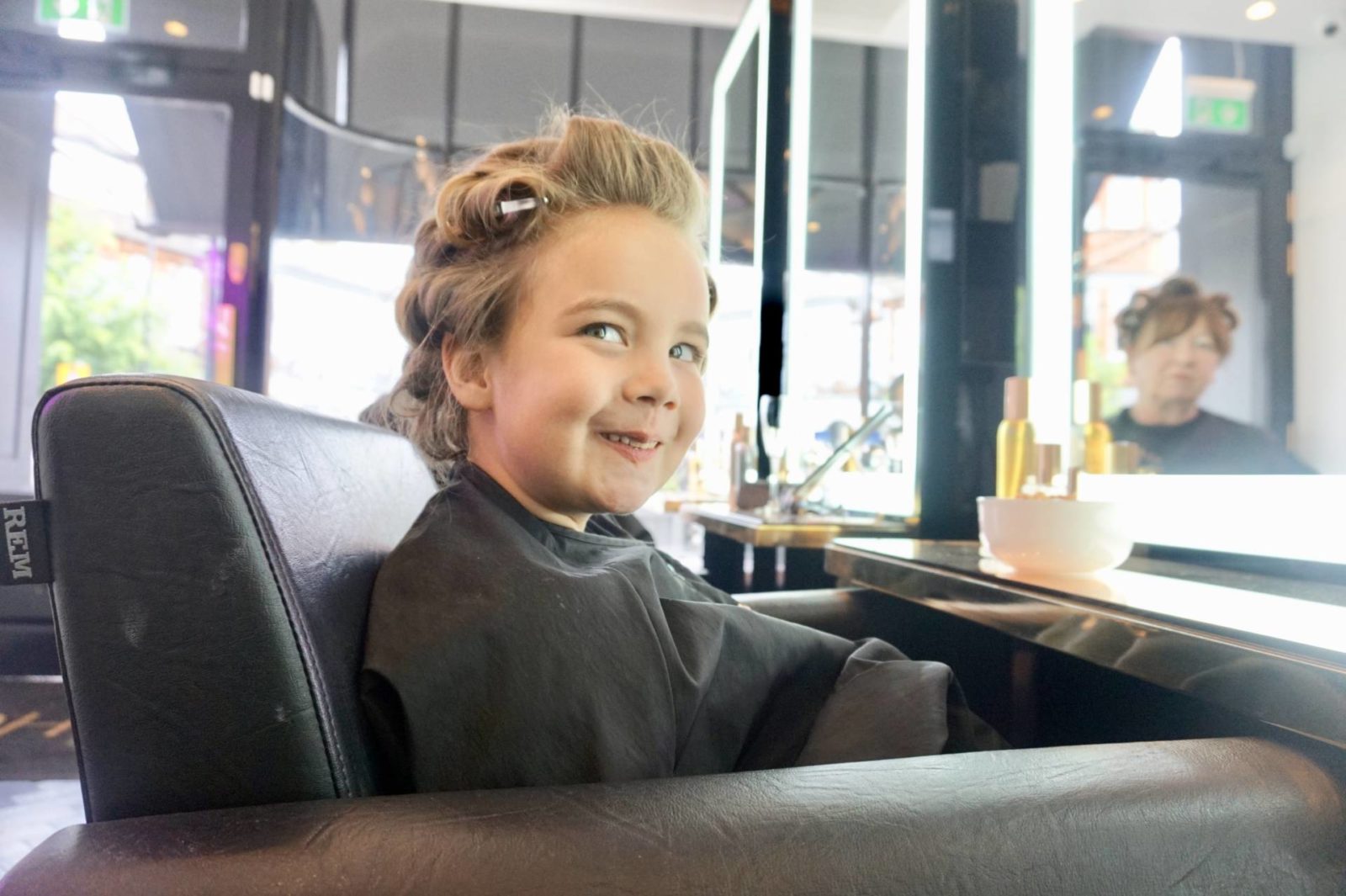 It didn't take long until the magic of SHOW Dry was worked on all three of us and our hair was transformed from Saturday errands to party ready. We all had a pin curl blow drys – who do you think wore it better… I think it's fair to say that Boo nailed the starlet look!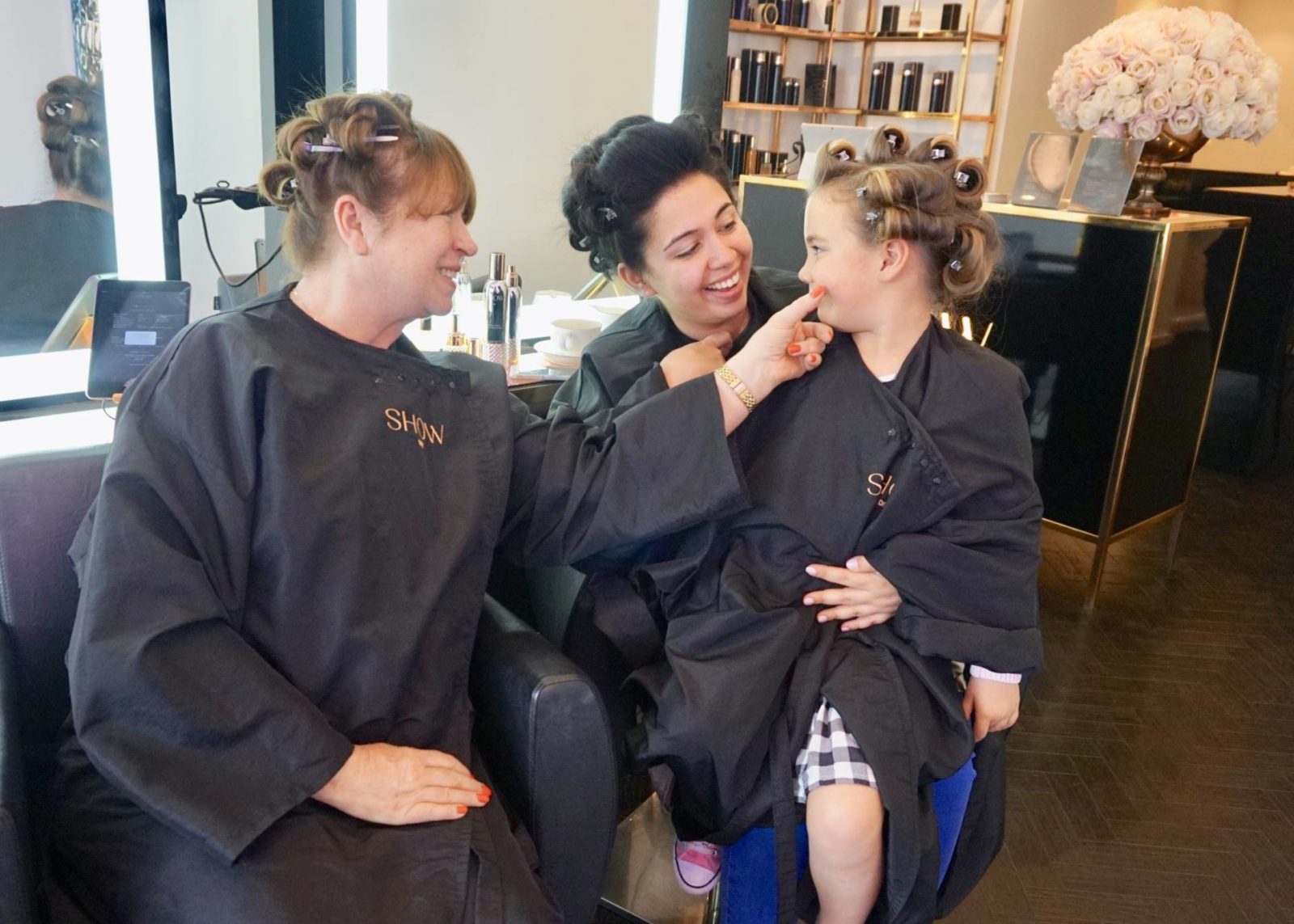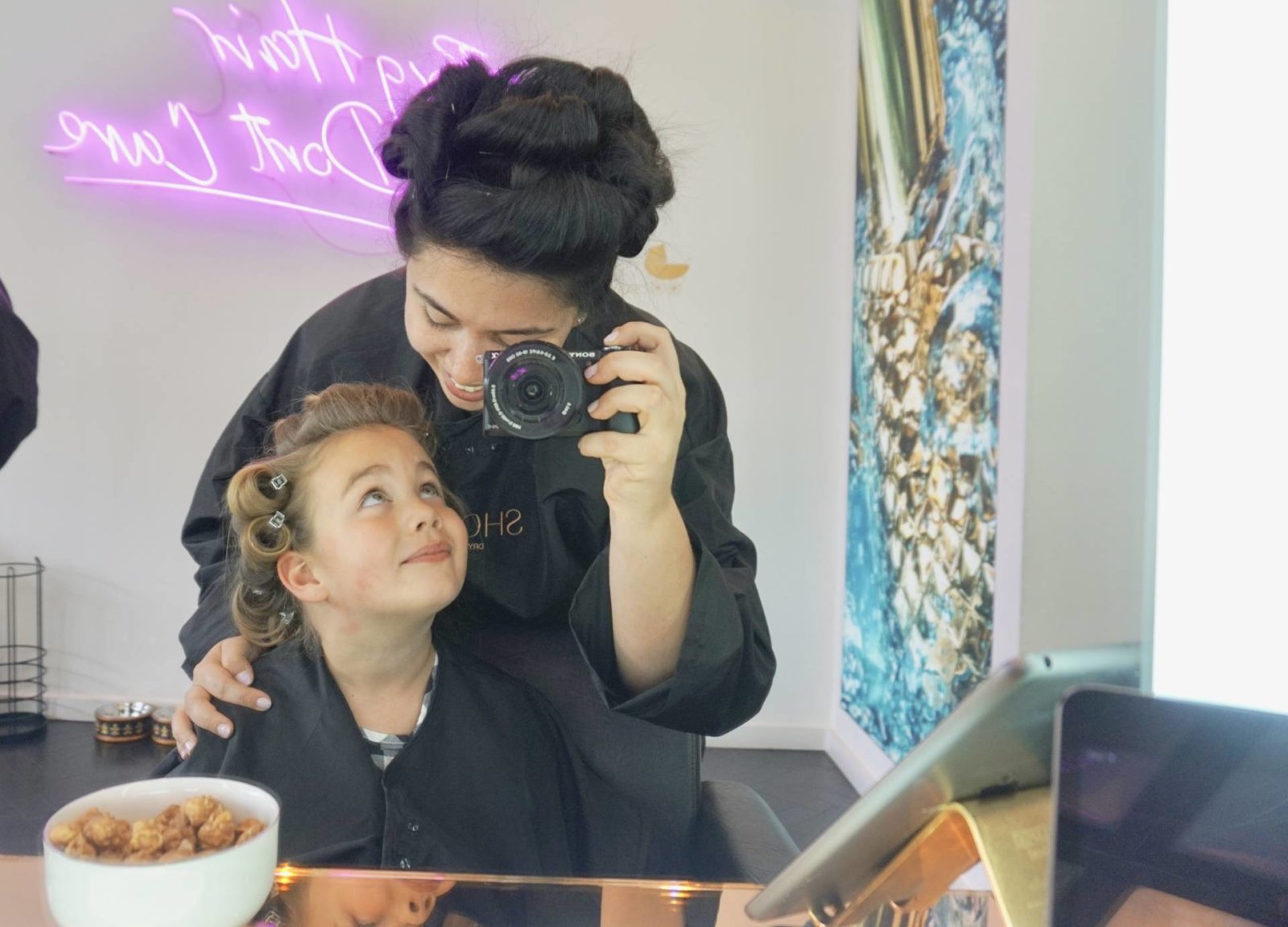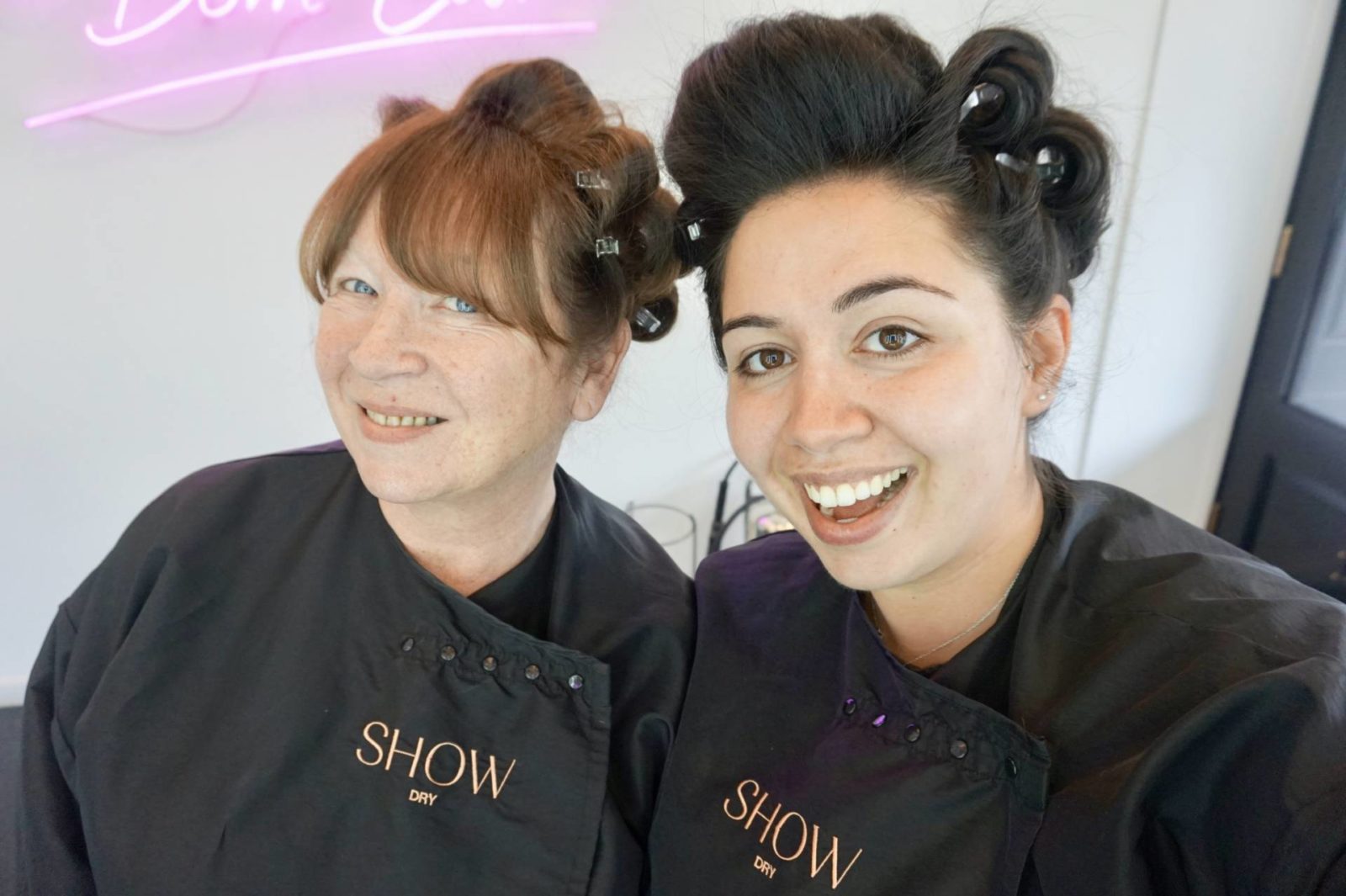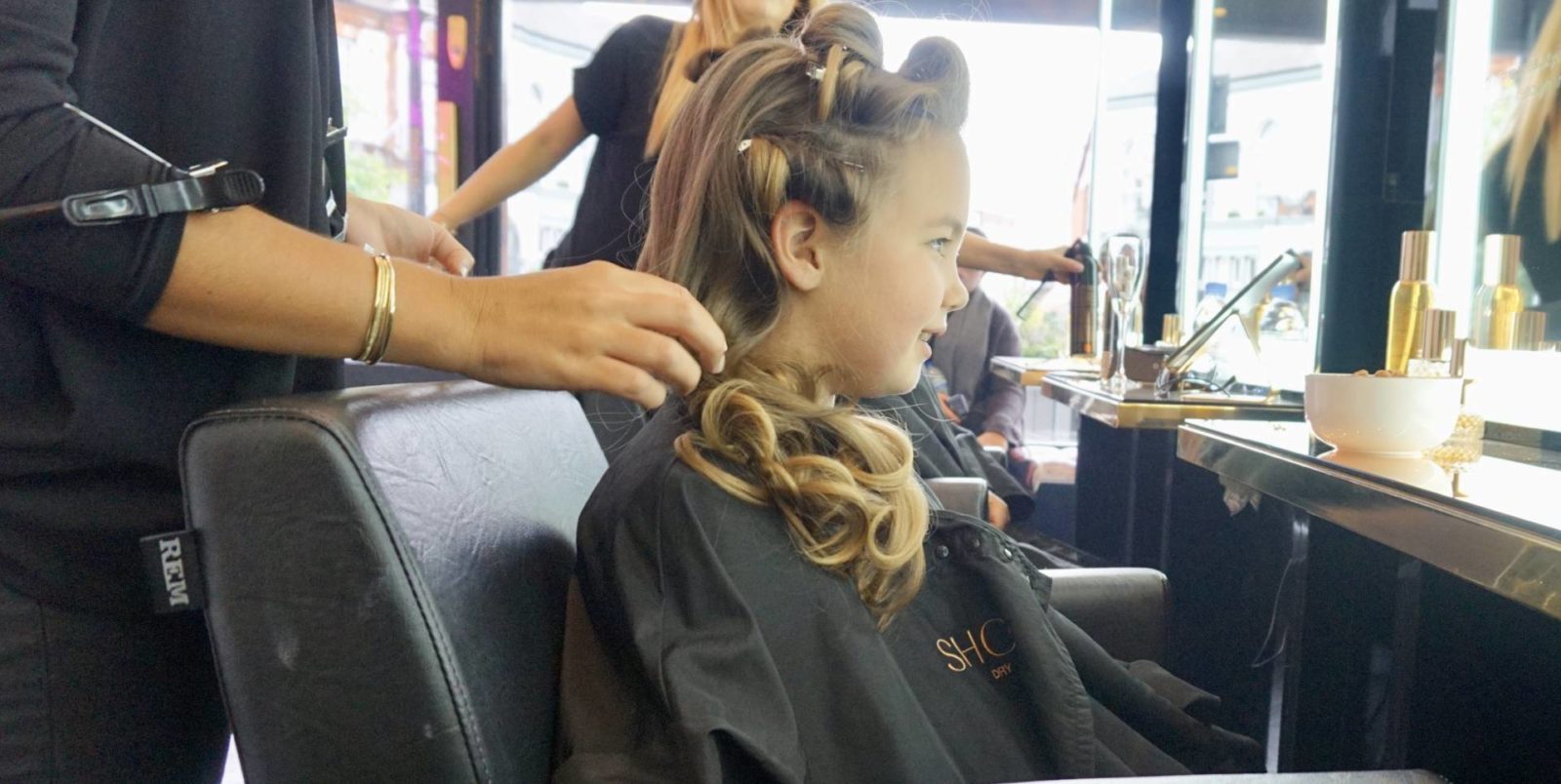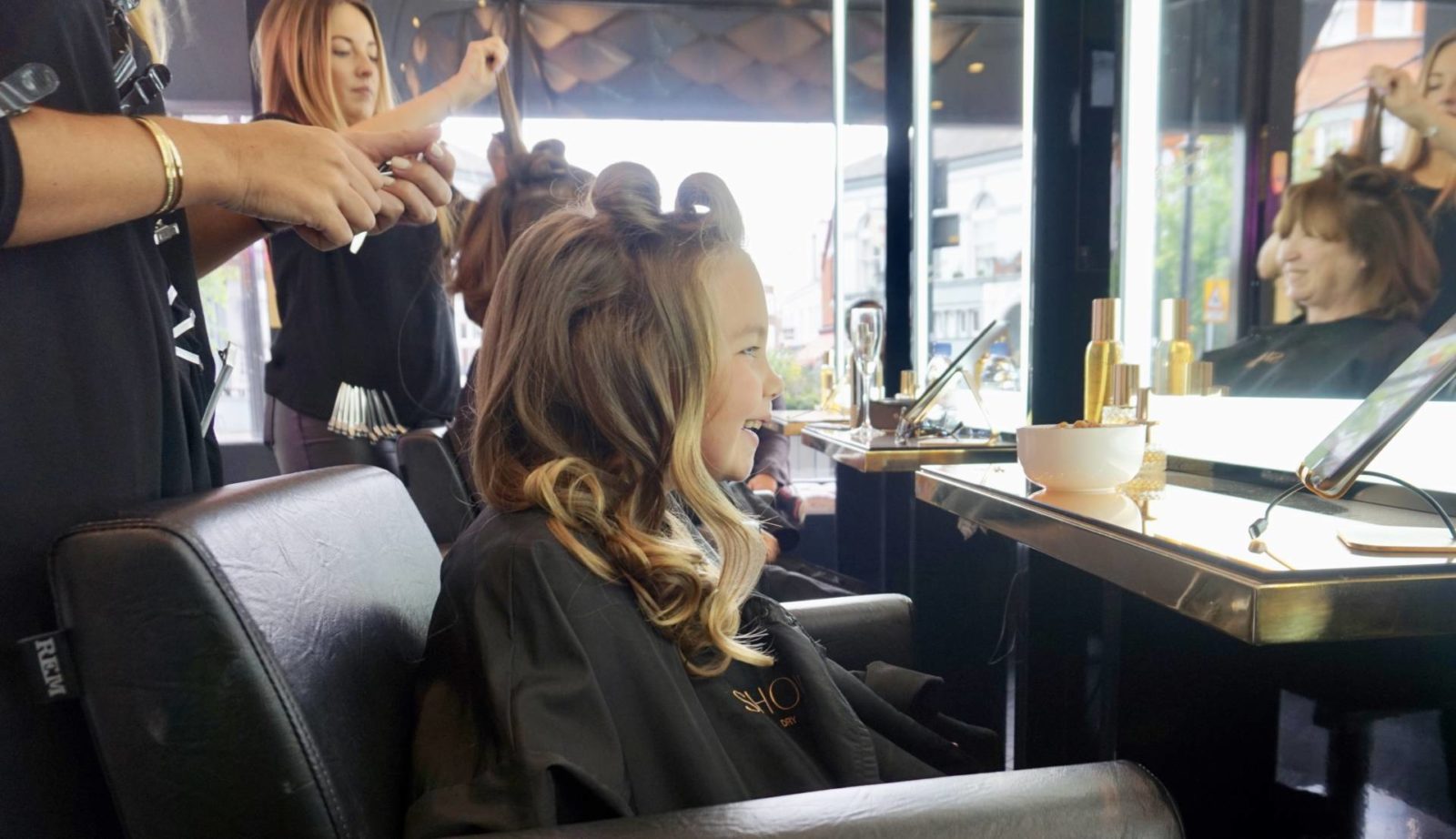 Apart from being one of the best blow drys I've had in a long time (and trust me my blow dry game is strong) lasting well into the night and still holding it's own the morning after; SHOW Dry brings more to the hair styling experience than just body and bounce – it's a salon that 'gets you' by understanding the needs of women (some mothers) they've created an environment that is opulent, pampering, yet still personal and fun.
SHOW Dry may have created a monster in Boo who's asked almost every day since our visit when we'll be heading back but it's a monster that I intend to nurture: move over multigenerational holidays it's all about the multigenerational blow drys, long may the continue for Mummy and Boo… and Grandma too!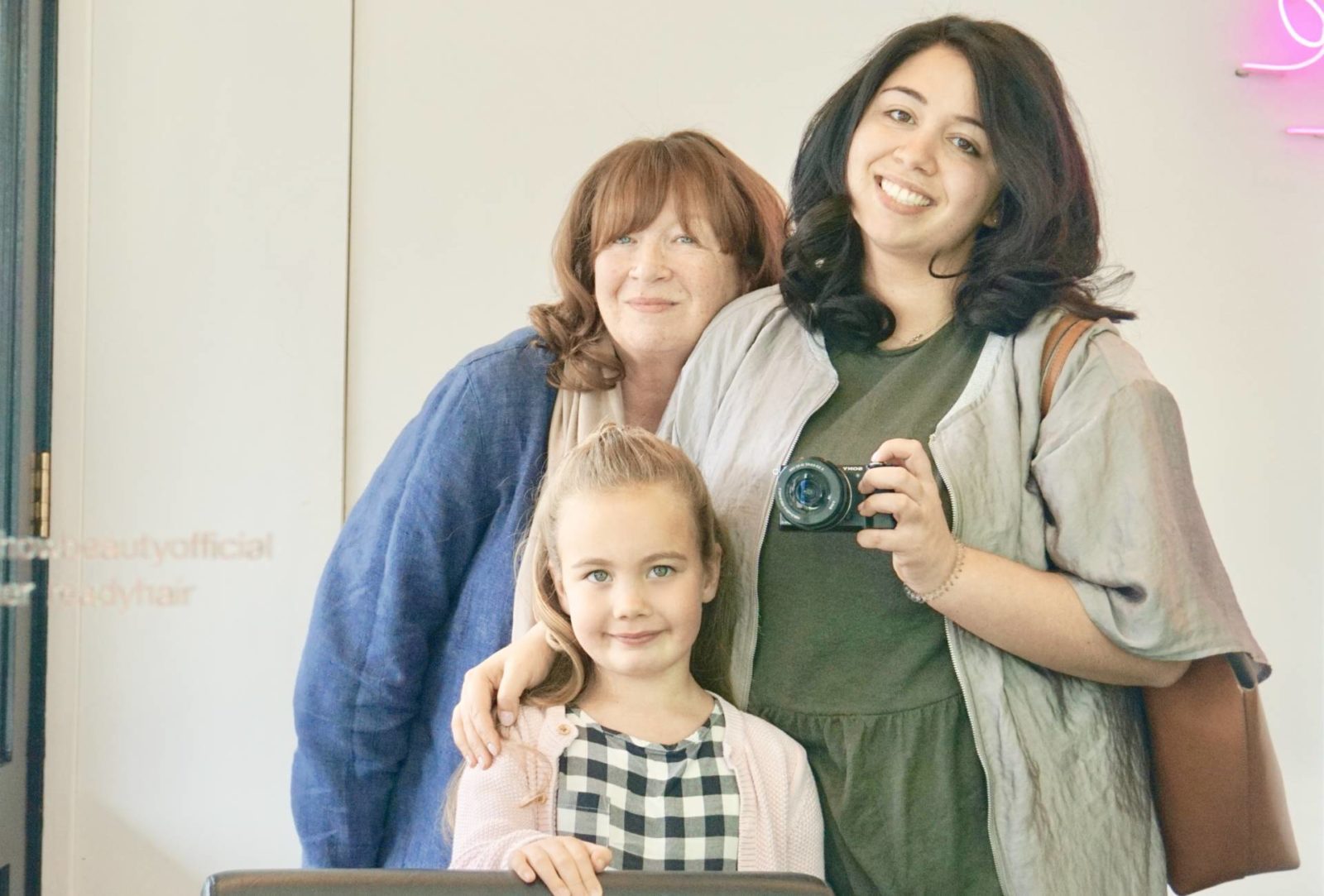 Disclosure: We were invited to SHOW Dry for complimentary blow drys. All opinions are my own.