Christmas is around the corner and for families up and down the country that means it's time to decide what makes it onto the Christmas lunch plate. This year we're heading to my Mum's for the Christmas lunch (I'm not going to lie, I'm so looking forward to having a year off from cooking) and as yet there's no guarantee that turkey will make an appearance on the big day. We're fans of mixing it up when it comes to Christmas – but one thing that will always feature no matter what is roast potatoes.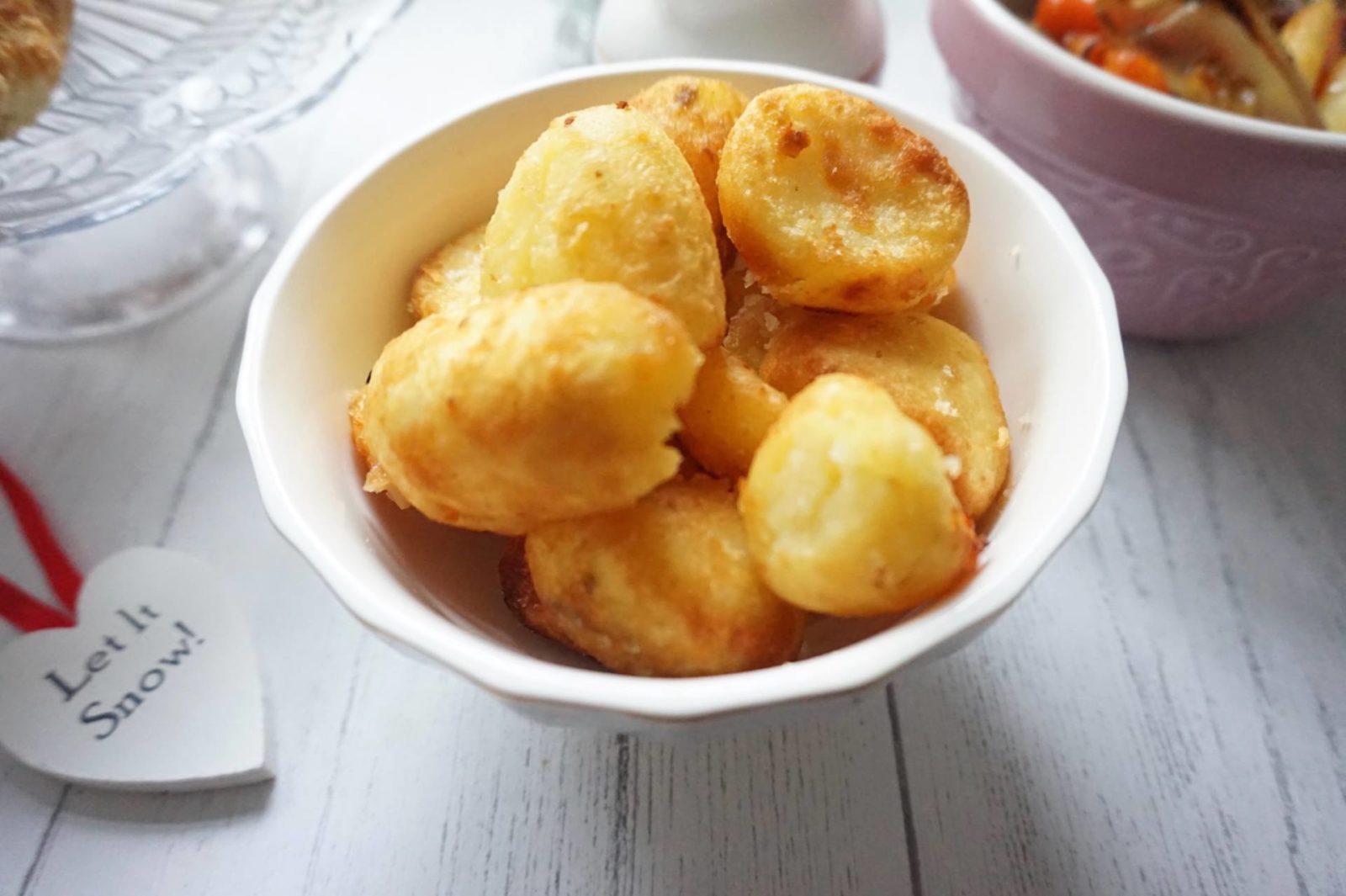 We're big fans of Aunt Bessie's from being the hero of midweek roasts to lending a hand to making a change with a vegetarian roast. Aunt Bessie's Roasties are rated by Mumsnet (check out the Mumsnet badge on the packet) with over 75% saying they would recommend them. They're super convenient, no more part boiling; 25 minutes in the oven and they're done – always a winner when you're playing oven tetris trying to juggle everything in the oven. I've learnt that Aunt Bessie's Roasties are also vegetarian and gluten free – perfect for those guests over Christmas who like to casually drop into conversation their dietary requirements while you're dishing up lunch.
With a break from the duties of Christmas lunch I've focused this year on a number of festive feasts for our nearest and dearest throughout December. Anyone who knows me will know that I like to be the hostess with mostest and for me that means not spending too long in the kitchen away from our guests and with Aunt Bessie's roast potatoes heading straight for the oven from the freezer, it's one less part to prep and frees me up to enjoy the festive period.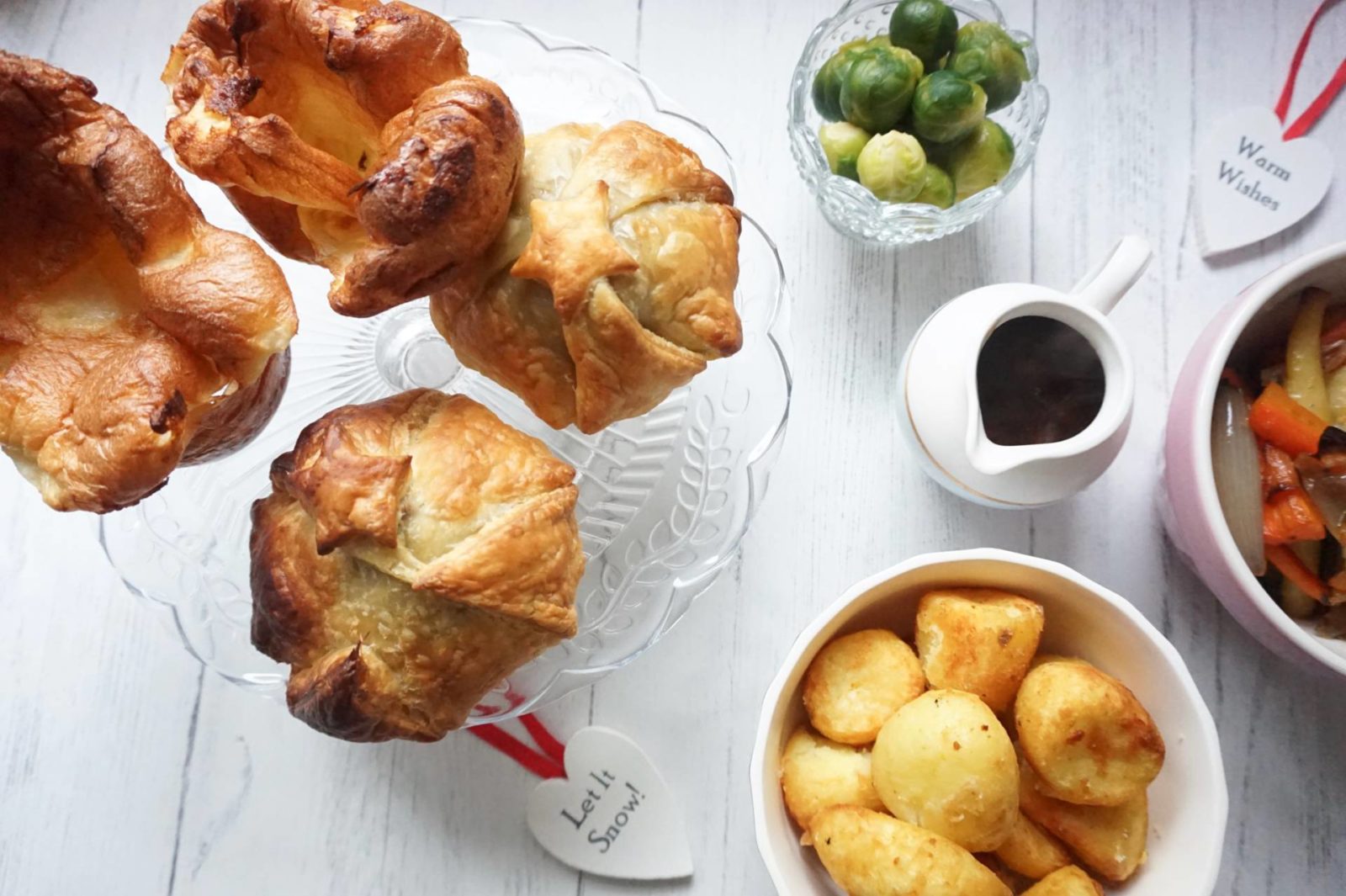 Last weekend we kept hosting laid back with a roast but with a difference – lamp rump wellington, with honey roasted parsnips, carrots and shallots plus the obligatory bowl of Brussel sprouts (hands up who else are secret lovers of Brussel sprouts? Me and Boo love them and eat them throughout the year!) with my famous and ever faithful fool-proof Yorkshire puddings plus the one tradition that's here to stay: a bowl of roast potatoes.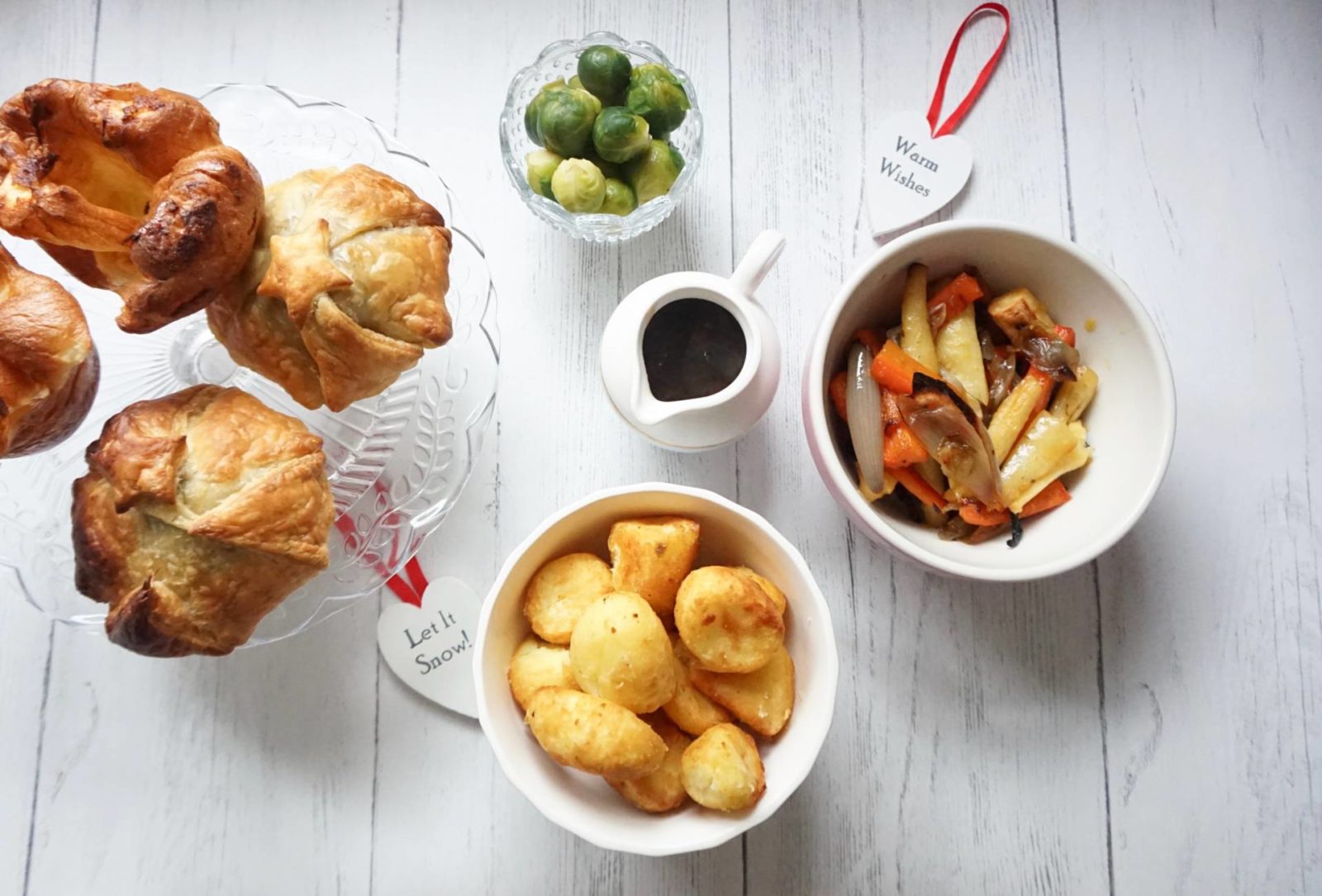 Christmas is a time of year that should be spent being merry with those closest to you not being tied to the kitchen, Aunt Bessie's roasties are a tasty hack that aren't just for Christmas… although it's a pretty good place to start.
Disclaimer: I am a member of the Mumsnet Bloggers Panel, a group of parent bloggers who have volunteered to review products, services, events and brands for Mumsnet. I have not paid for the product or to attend an event. I have editorial control and retain full editorial integrity. A fee has been received for this post.