I like to play the minimalist game twice a year – not only does it feel good, it also helps to rid your house of all the outgrown, unwanted stuff that somehow manages to find it's way into every nook and cranny of the house, meaning I have to scour the rooms for an instagrammable corner – admit it, you've done the same!
eBay set me the challenge to list two items via the app on my phone to discover how quick and easy it is to sell unwanted items through the app hassle free. I took the challenge to heart and as I write this, I've listed over fifteen items for sale, with all but one selling, which are the Chanel sunglasses which are on a buy it now and have just under two weeks left. I had planned to share a snap of all the items I listed, but this is all I have left: the Chanel sunglasses from above and two other items that are waiting to be shipped. Never has a lacking photo been such a source of satisfaction…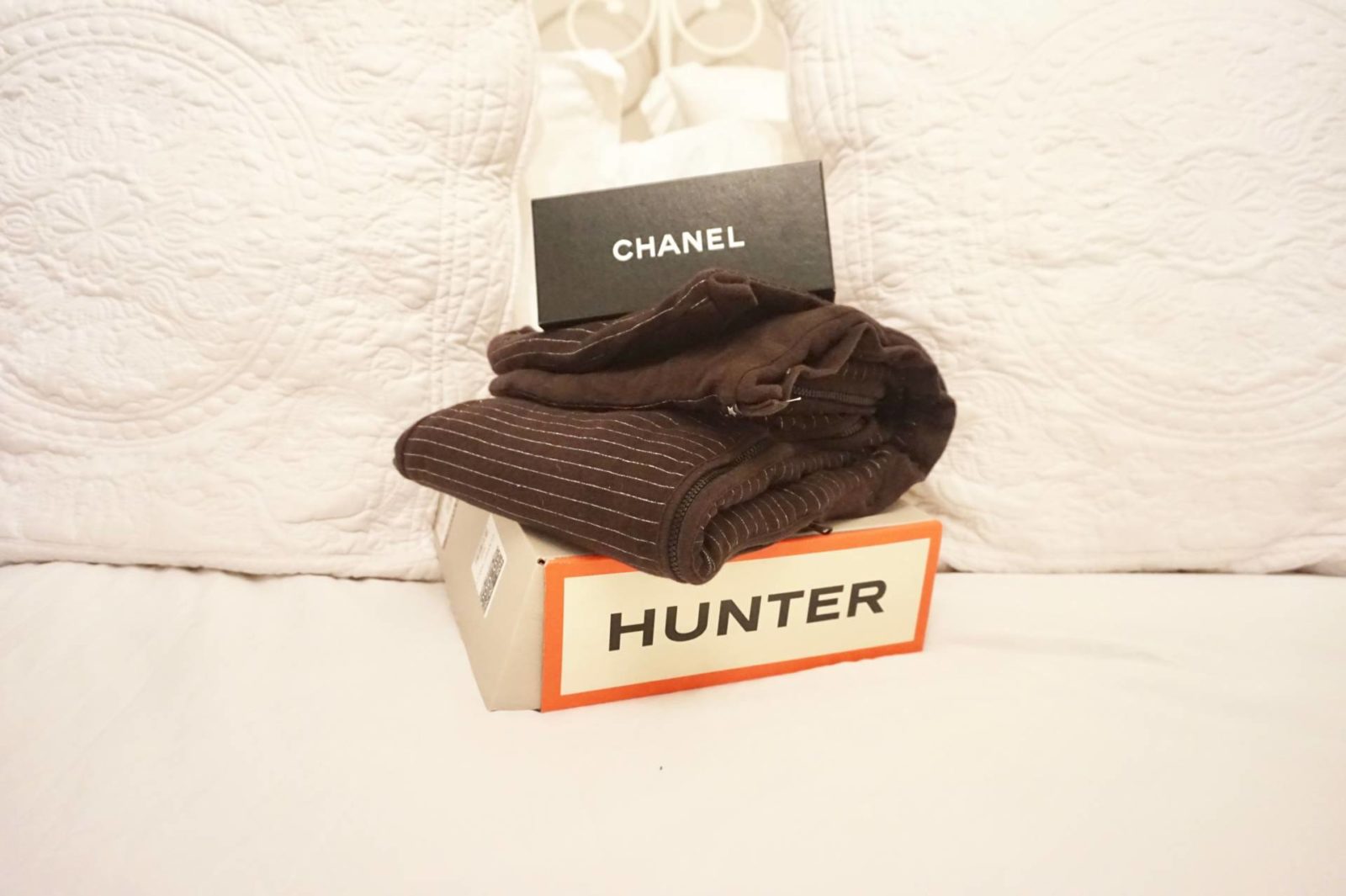 I'll admit that this was more of a rediscovery than a completely new territory for me – I was an avid eBay-er when Boo was a baby, but somehow it dropped off my delcuttering radar. The app makes is so much easier than I remembered; I found that the average time from snapping a few shots to the listing going live was three minutes and once an item is sold, it couldn't be easier with notifications for payment, shipping details all handily popping up on your phone.
One of the biggest lessons I've learnt with my rekindled love affair with eBay is that there really is a buyer for absolutely everything you have in the sell on pile. And after listing fifteen items, I'm coming away with the mantra that designer buys are no longer a splurge because they have great resale value of eBay… Mummy and Boo fashionista winner!
Disclaimer: I am a member of the Mumsnet Bloggers Panel, a group of parent bloggers who have volunteered to review products, services, events and brands for Mumsnet. I have not paid for the product or to attend an event. I have editorial control and retain full editorial integrity. [I have received a voucher as a token of thanks for this post].