Being a Londoner at Christmas does have its testing moments, from not being able to see your own nose as you battle the tourist clad crowds of Oxford street as millions (literally) head out for festive fun to overpriced roadside chestnuts. But then we glance up as we're scurrying around there's real moments when we appreciate the wonders of London such as Leadenhall Market. Situated in the heart of the old city, a district that is far too often overlooked by Londoners and tourists alike.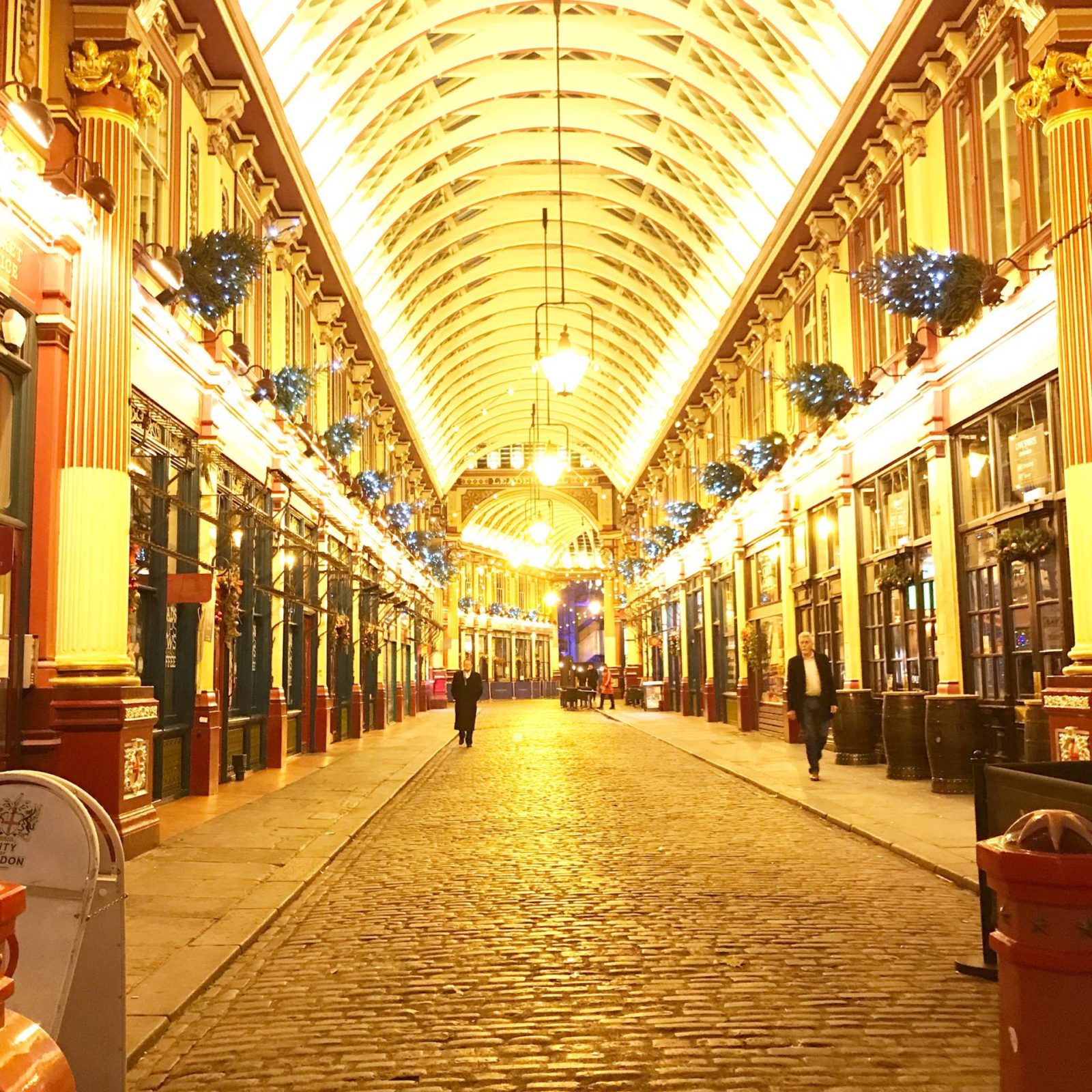 Pizza Express have been open in Leadenhall Market in what once was a poultry market since 2001 dating back to the early 1400s, yet an extensive refurbishment this year has restored the Grade 2 listed building back to most of its former glory. First appearances at the restaurant are deceiving, with seating for forty on the ground floor; head downstairs and you'll be surprised as me to discover seating for more than one hundred in a amazingly lofty basement complete with original brickwork and archways.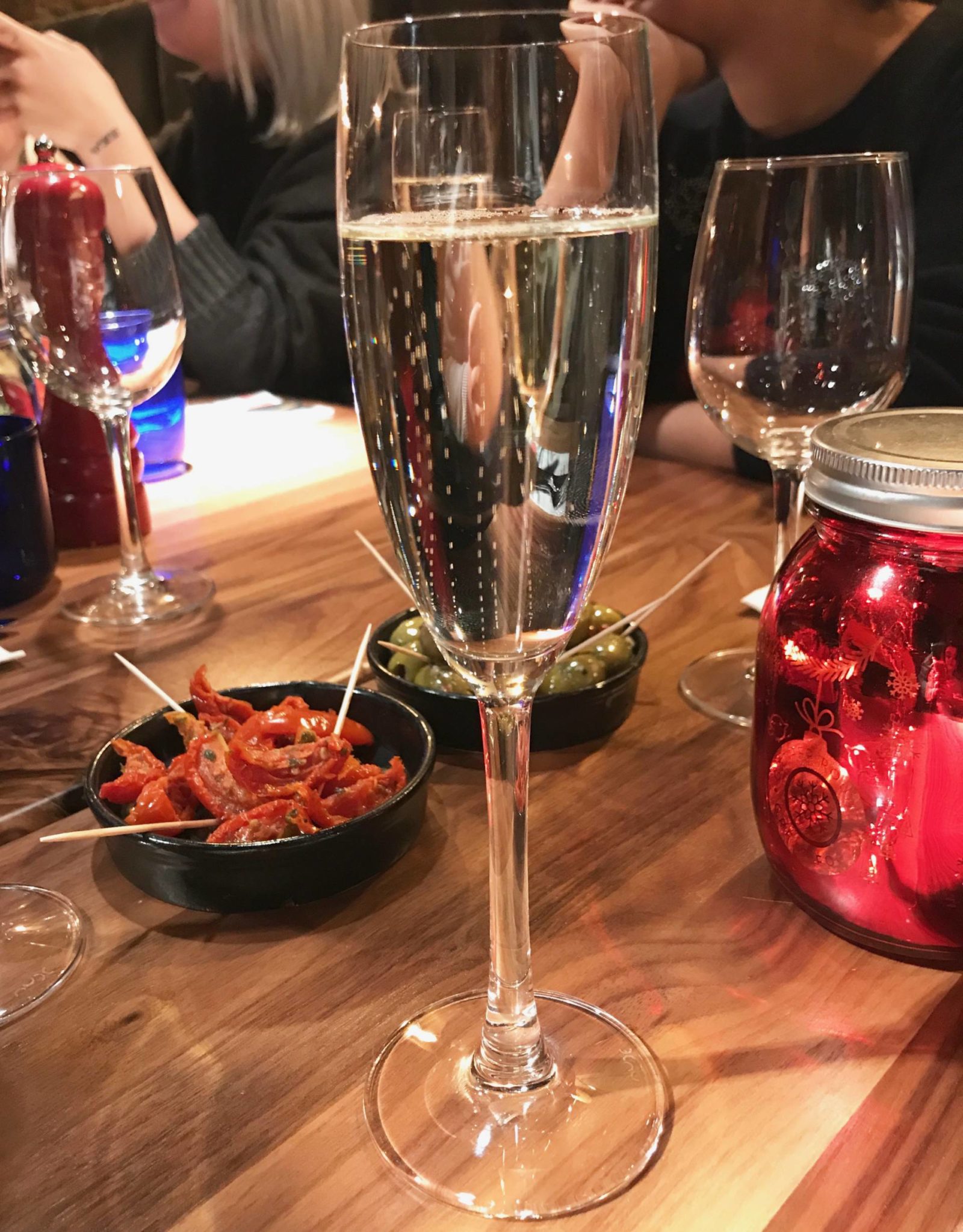 It's here that we were greeted with a glass of welcome Prosecco ready to start our pizza making party. I've been to a Pizza Express pizza making party before and knew that it's a great ice breaker and the perfect way to spend a couple of hours with friends old and new. Soon it was time to head over to the pizza making stations where we got the chance to knead our own freshly made dough under the supervision of one of their chefs and before we knew it, it was topping time. I'm pretty particular about what makes it onto my pizza so this is my favourite part: artichokes, spinach, olives, onion topped with a fresh egg may sound weird but it tastes delicious.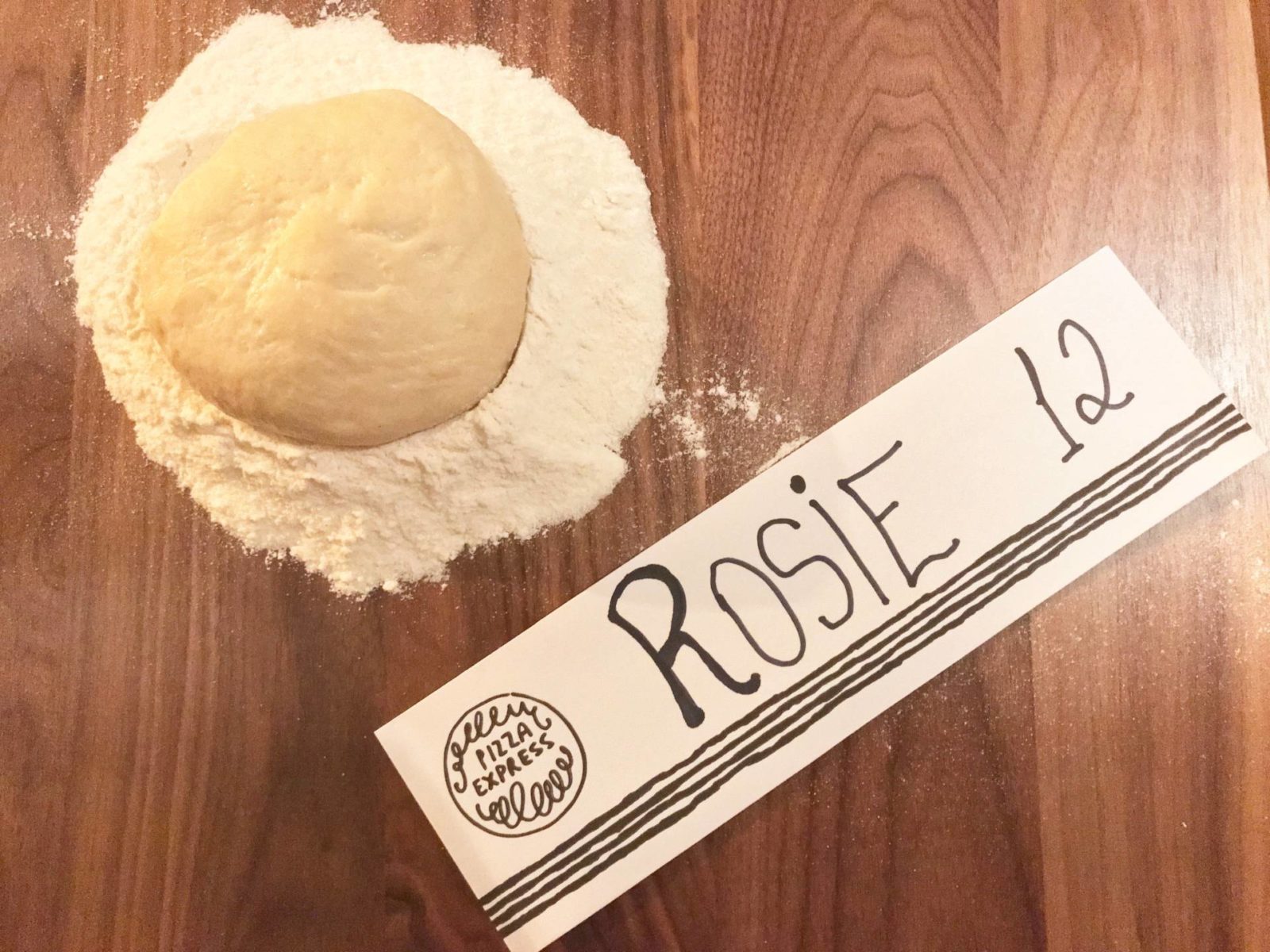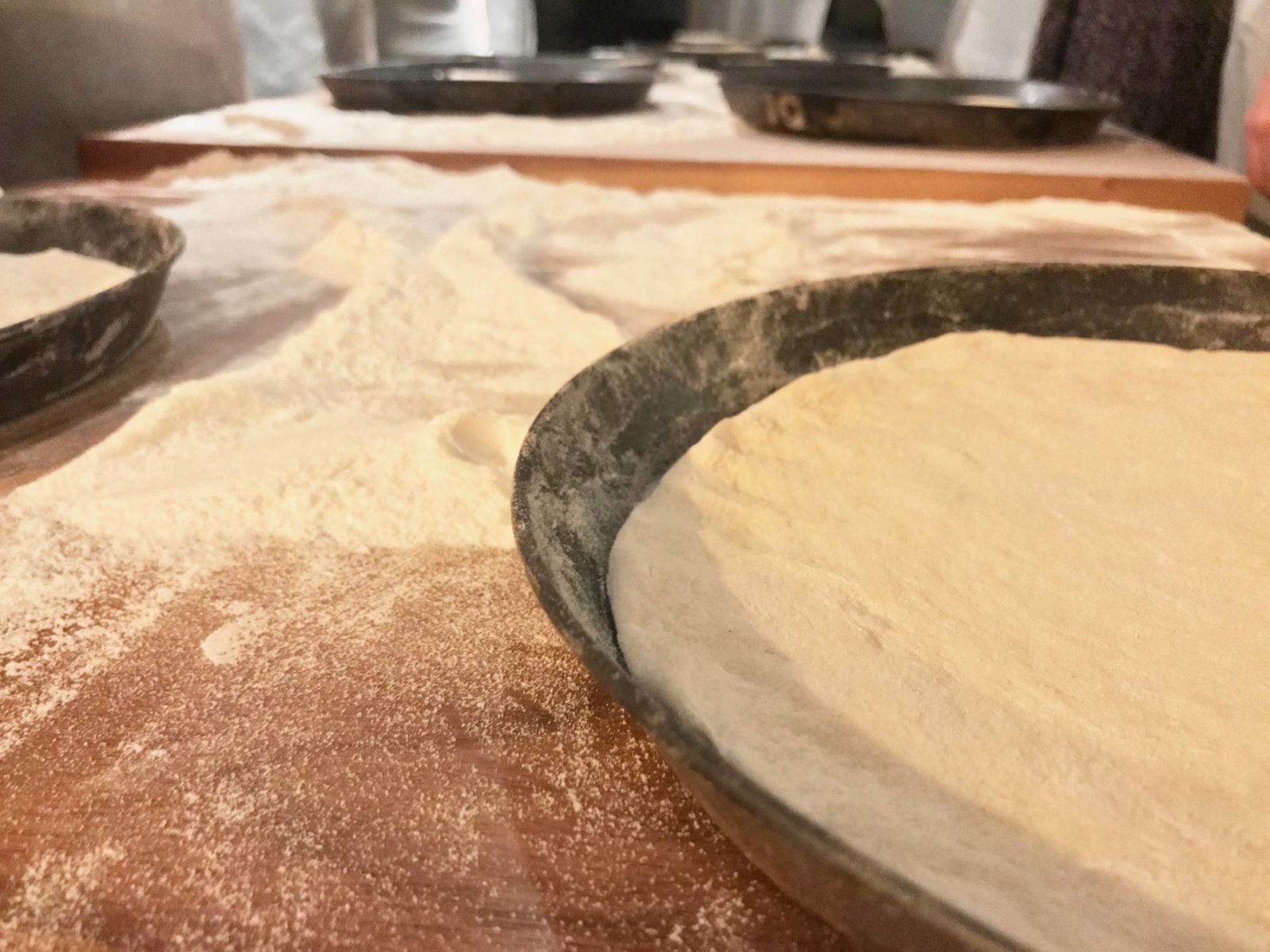 Now I know it may not look like much but it tasted as good as it looked; there's something so satisfying about eating something you've made with your own hands from the dough up. We spent the rest of the evening doing what we do best: eating, drinking and laughing.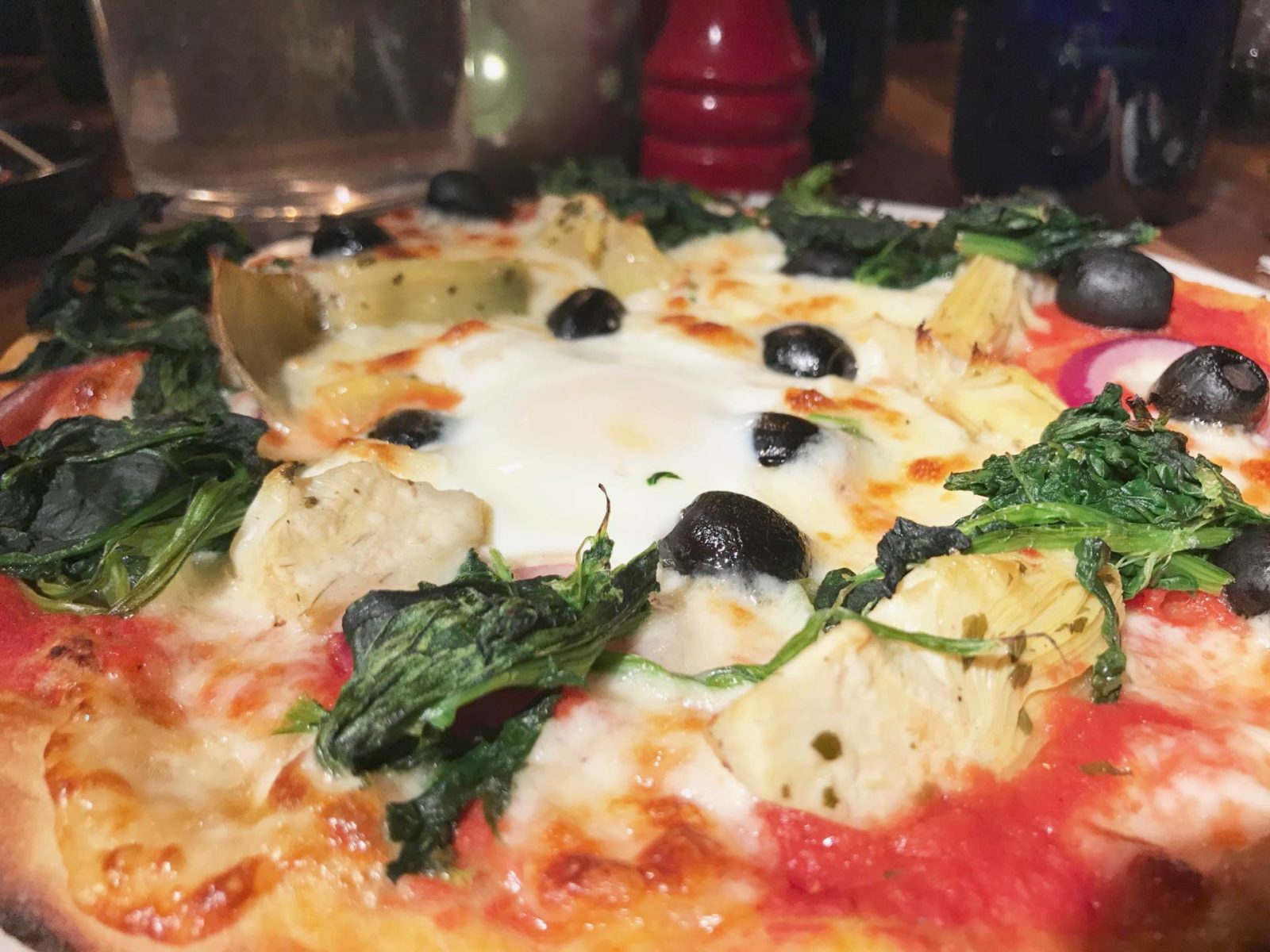 Trust Pizza Express to take care of festive fun with pizza, Prosecco, old city of London charm not forgetting the obligatory dough balls…
Disclosure: A fee was received for this post.