Lip balms are like hair bands: they enter your life in an osmosis like way and even though they're such a small thing not having your favourite to hand can ruin your day – ok so maybe slight exaggeration but at least ten minutes.
I often get asked what my favourite lip balms are and the honest answer is I never have one solid choice, it all depends on the time of year, the condition of my lips and whereabouts I am in the world. Here's whats in my lip balm jar in my bedroom: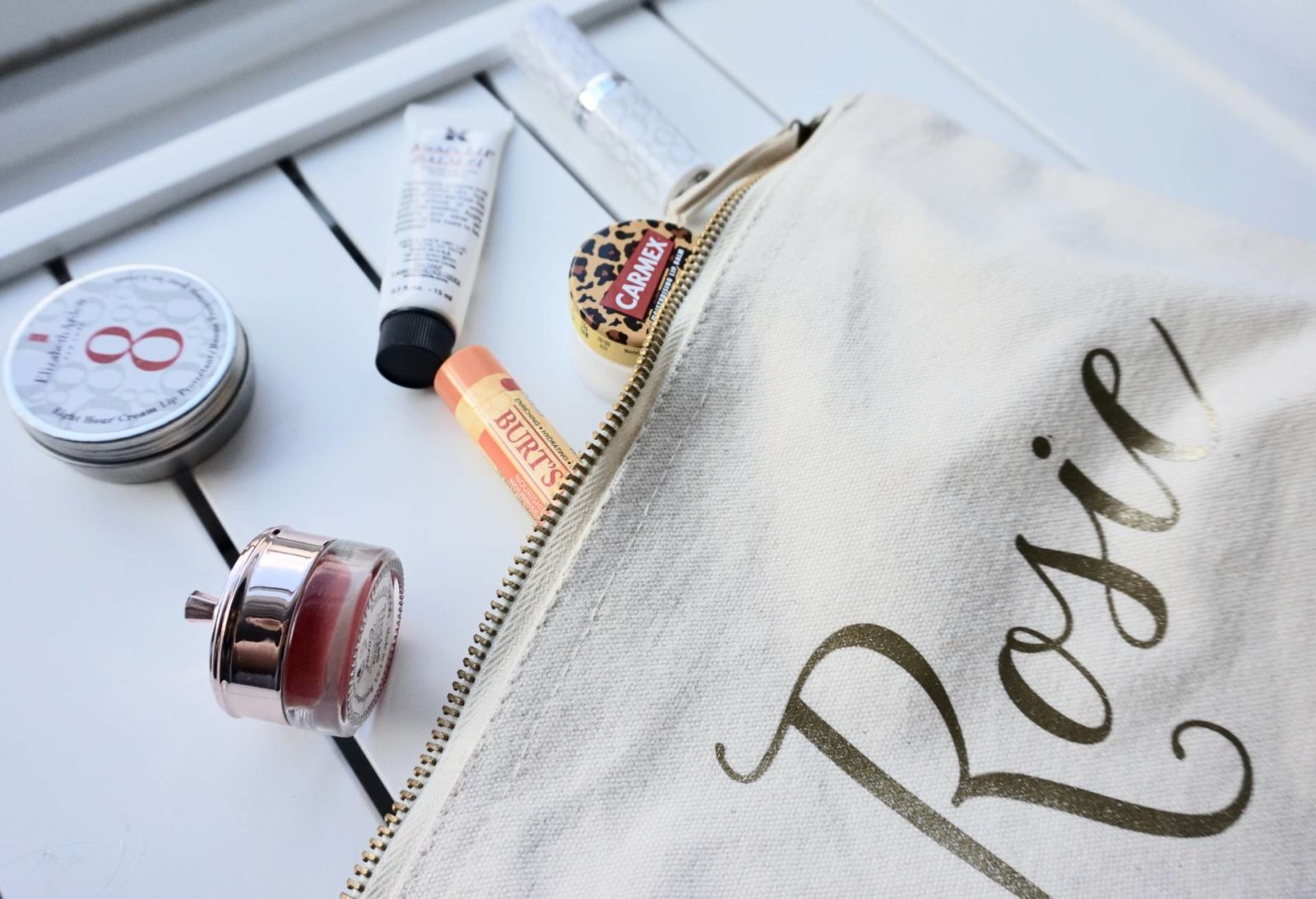 Carmex
This is one of those that is in my core collection, I've been using Carmex for fifteen years and it does the trick of providing serious moisture to your lips really quickly and the slight medical smell is one of those scents that is strangely comforting. At less than £3 for a pot of this lip magic it's a great purse friendly lip care staple.
Elizabeth Arden Eight Hour Cream Lip Protectant Tin
The first of the Elizabeth Arden to feature in my current faves, is this lesser known tin of lip love, it has a seemingly thicker consistency than it's lip stick style cousin. Plus the tin means you can really slather it on and is the perfect base to ensure a fully make lipstick look stays.
Kiehl's Lip Balm #1
I first tried the iconic Kiehl's Lip Balm #1 when I discovered the shopping heaven that is Bloomingdales on my first visit to New York back when I was a teenager. It really is as good as the hype, it's my go to for wintery days or windy school runs and is scent free meaning it's great for slathering on Boo's lips without her wanting to nibble it off!
Burt's Bees Mango Lip Balm
This all natural lip balm from Burt's Bees with mango butter was part of my maid of honour care kit from my friend, Ruth and if I'm honest it wouldn't have been a product I would have bought but it's quickly become a firm favourite of mine, it's sheer texture makes it easy to apply and surprisingly long lasting with a fruity scent.
Elizabeth Arden Eight Hour Lipcare Stick
This is the bread and butter of premium lip care, I've always got one of these lurking at the bottom of my bag – especially when I'm on holiday, it's one of the first things I stock up on at duty free as it's great for keeping my lips hydrated while enjoying the heat, pool water and hot wind.

Royal Apothic Tinties
A brand I hadn't heard of until brought back from the US as a present this quirky Los Angeles brand have been rumoured to be loved by Victoria Beckham, it's shea butter base with three oils give it a luxurious feel and its tint means it's often all I need for my day to day lip look – plus whenever I'm wearing it I receive plenty of compliments, winner!
This is by no means all of my lip balm collection and what I'm loving changes as much as the seasons and how my skin is behaving. Are any of your favourites included above? Let me know which lip care products I should be trying next…