When you spend as much time in an airport as me and Boo, it's the little things that really make a difference. American Tourister knew that we like to travel light within Europe so asked us to road test their hand luggage on our latest trip to Alicante in a couple of months ago.
It's no secret that I'm a self confessed fan of travelling light, and have managed to condense our packing list down to the essentials meaning that I only every check a bag in for either long haul or if we're spending the summer in Spain.
These bright and funky hand luggage cases from American Tourister were perfect for out half-term trip to Alicante. There was plenty of room for our clothes and accessories with me and Boo having one each and the smooth wheels made navigating Gatwick with a 4 year old a breeze. Luggage isn't the biggest part of your holiday but getting it right means you can start your travels relaxed – I even managed to put my feet up!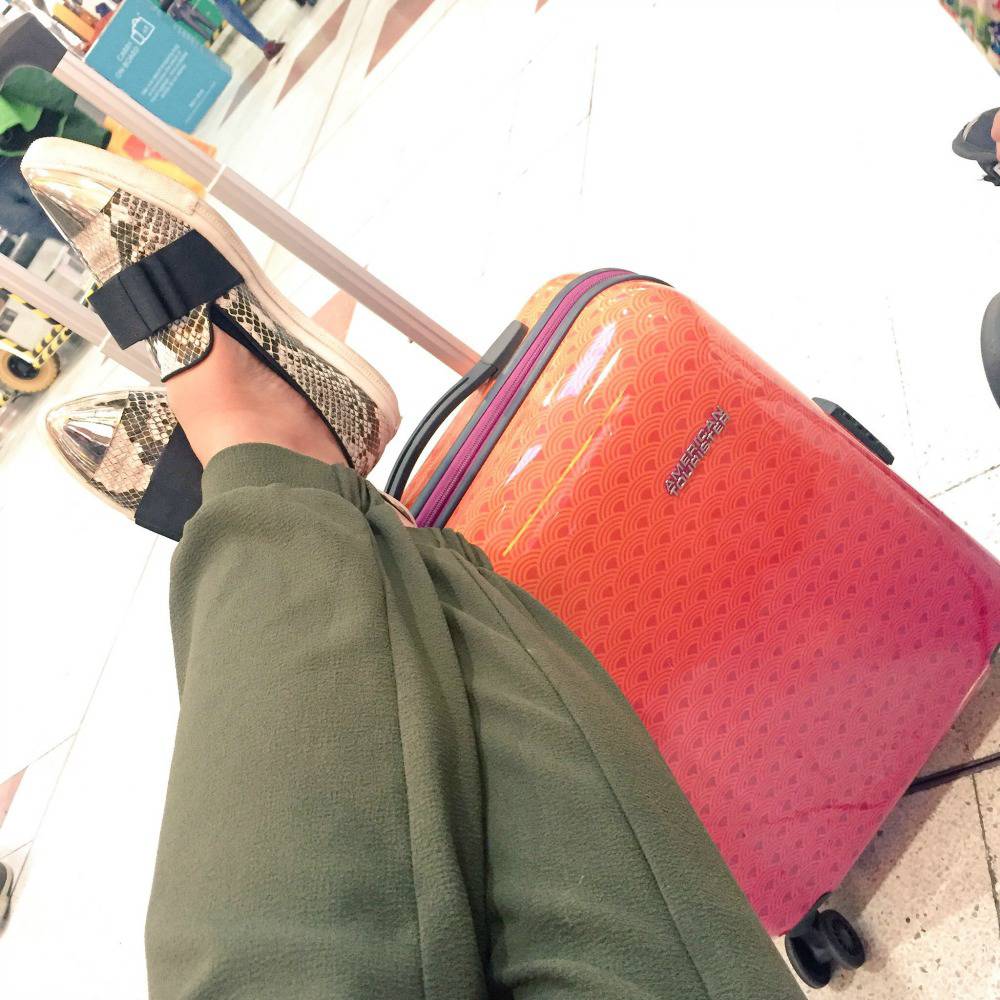 Our luggage lusting with American Tourister is here to stay and the biggest question now is which design will tae our fancy next.
Disclosure: American Tourister kindly sent us luggage for our trip to Alicante. All opinions are my own.