It's freezing at the moment and with the beginning of December and Christmas less than a month away, Boo is starting to really get into the festive magic. One of Boo's greatest things to do at Christmas is go ice skating (something she normally does with Daddy as I'm worse than Bambi on the ice!). So when Mother's Meeting invited us to the Tower of London to ice skate with the cast of Frozen Disney on Ice, we jumped at the amazing icy opportunity. As I picked Boo up from school and told her where we going she was so excited – once we were off the tube, she instantly recognised the Tower of London and started reeling off some impressive facts and figures as she's currently studying London as their topic at school.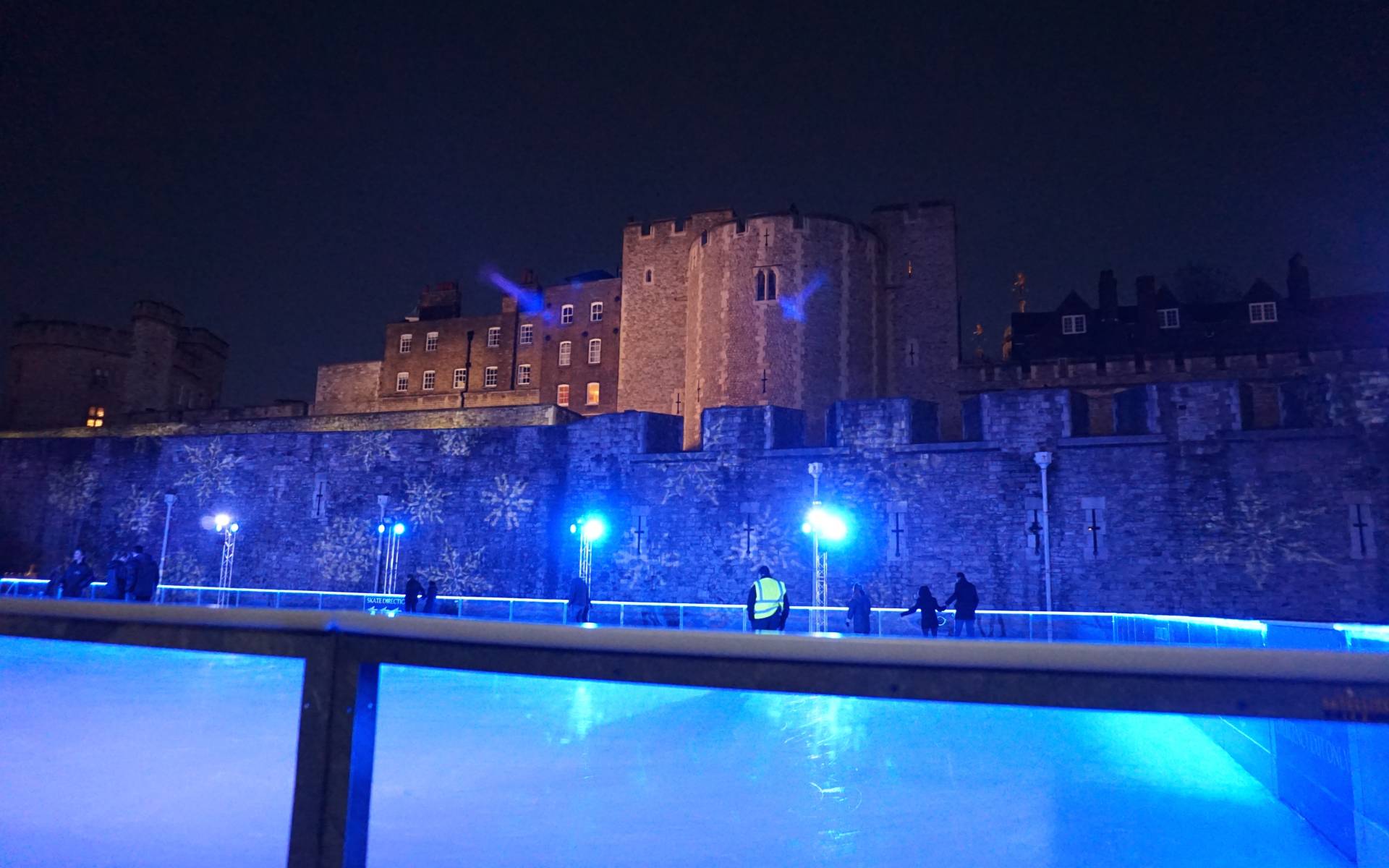 The Tower of London never fails to wow but seeing it lit up waiting for us, made it an extra special evening. we got booted up and then it was time to hit the ice. Now I feel in the spirit of honesty that it's important that I describe just how bad I am on the ice. Boo got straight on with it and used a push along penguin to find her skating legs and it wasn't long until she was picking up tips from the Disney on Ice dancers who were there to teach us some tricks of the trade. I on the other hand, clung on to the side railing for dear life slipping and sliding everywhere – oh the shame!! After a while Boo came over and asked me to skate with her, so I parked my dignity and grabbed my own penguin and for about ten minutes if you ignored the fact that I was using a penguin, I looked semi normal in the ice and it was lovely to share such a magical time on the ice with Boo.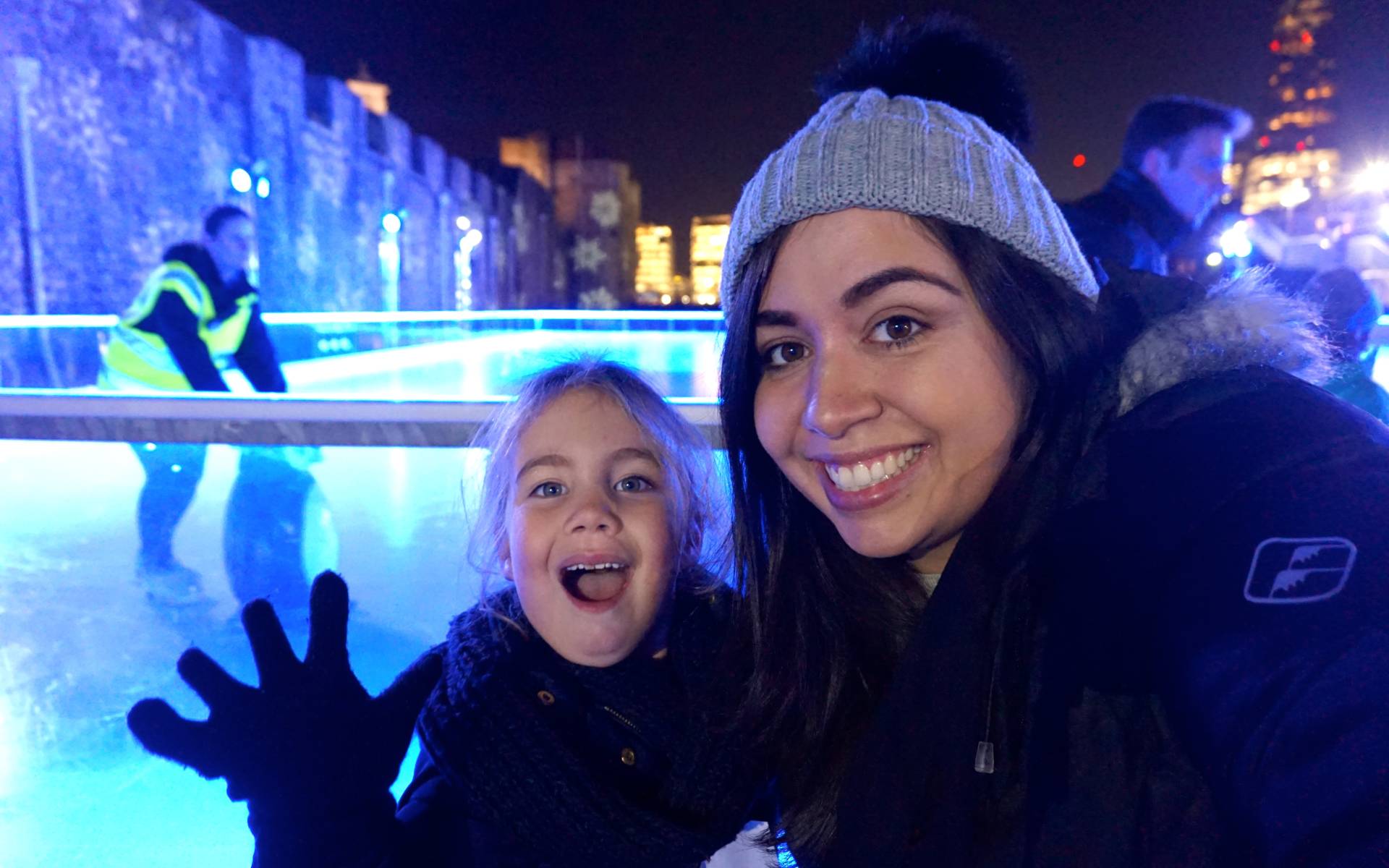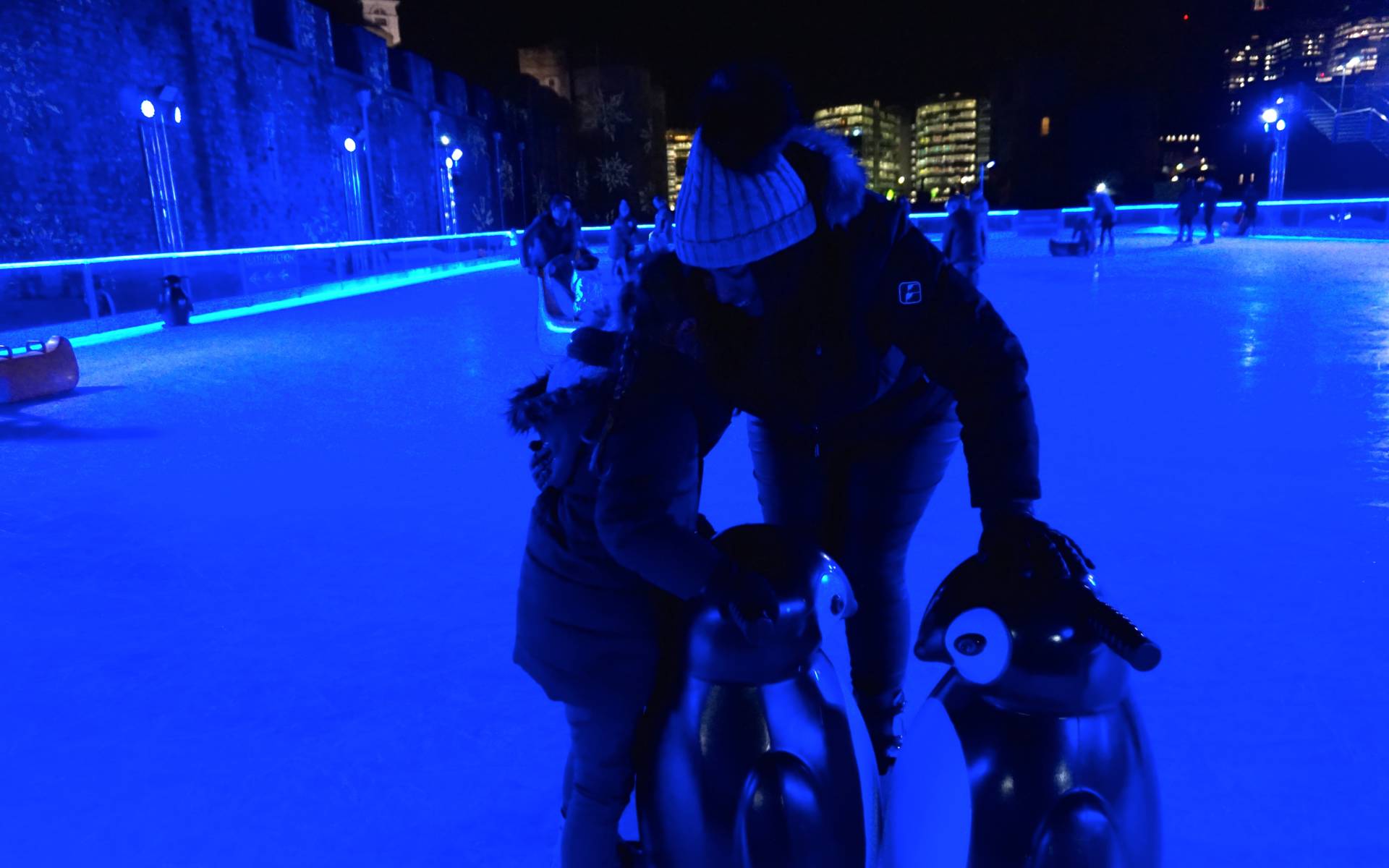 Once our skating session had come to an end we were treated to a sneak peak of the amazing skating skills that you can expect to see at this year's Disney on Ice. This year it's Frozen and promises that audiences can expect the full experience on ice. Both Boo and I were mesmerised by the dancing on the ice, it was amazing – Boo hasn't stopped chatting about the twist, flips and spins.
Disney on Ice Frozen comes to the o2 on the 21st December and is the sprinkling of magic to add to your little one's festive memories.
Massive thanks to Disney and Mother's Meeting for an amazing Monday evening on ice – Boo has got the Frozen on Ice bug!
Disclosure: We Were invited to an ice skating session with Disney on Ice and Mother's Meetings. All opinions are my own.