I've previously written about Quiz Clothing as I wore one of their gorgeous dresses when I was a judge at The Blogging Awards back in April and again for my Mother's 60th Birthday celebrations in May. Their ability to replicate great seasonal trends at a fraction of the price makes them a firm favourite here in the UK.
Along with great dresses another passion of mine as we know is holidays and travelling; and it seems Quiz Clothing knows me all too well as they've launched in Spain. I've been visiting Spain since I was five as we have lots of family friends who are Spanish, meaning a year doesn't go by without a trip either to Bilbao, Barcelona or Alicante.
My determined hand luggage only mantra – Boo and I famously only had one hand luggage for a ten day trip to Spain between us – it does mean that I pack light on anything that can't be rolled and/or worn lots of different ways. This means that if a fiesta or occasion crops up while we're there that I'm them out of outfits; as much as I love Spanish high street shops, who wants to sacrifice precious time on the beach with Boo or brushing up on my Spanish with friends wandering round all the shops. And now I don't have to with Quiz Clothing in Spain – being it a Vestido De Fiesta or a killer pair of Zapatos, I now know that I can rely on Quiz Clothing while I get back to the serious business of sharing a sandía with Boo on the playa.
Because no matter how much I love shopping, this view of the beach can't be beaten…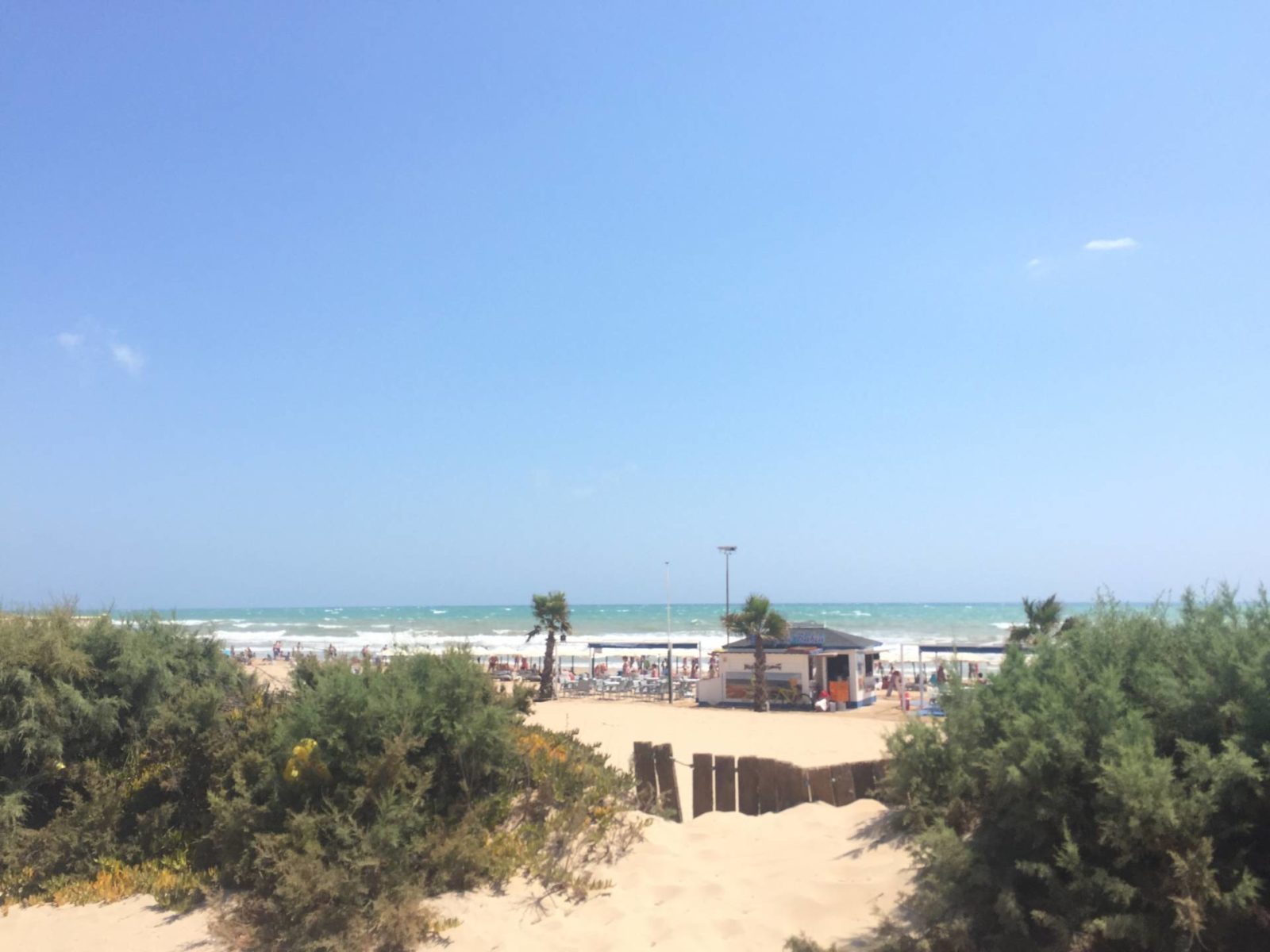 Disclosure: A fee was received for this post.