Another year, another Halloween to prepare for; Boo absolutely loves Halloween – let's be honest, with a name like Boo, it must seem that Halloween was made for her. This year she's been invited to two parties, we're trick or treating on the Saturday, hosting our own Halloween party on the Monday plus the small matter of us heading to Universal Resort, Orlando in the half term. We all know just how seriously the Americans take Halloween celebrations so Boo's in got a spooky spectacular and I need to up my game when it comes to her costume.
Tickled Pink Fancy Dress got in contact to see about Boo picking a couple of costumes for their kid's Halloween costume collection. Does a child really need more than one fancy dress I hear you ask? Had you asked me a year ago I would have been inclined to say no, however with Boo's Halloween social calendar becoming busier year after year – it's a logical solution; she's still partial to displaying her happiness by wearing party food…ha!
So now came the serious busy of Boo picking her fancy dress costumes. There was lots of discussions with her best friend so as not to clash but to compliment each other because you know how important it is to get it right – Halloween is a serious business when you're 5! Boo's obsessed with Monster High so this Frankie Girl costume was her first choice, and then she chose the Girls Gothic Vampiress outfit – now I think it's fair to say that they didn't have her size which was of little significance t Boo who informed me that Grandma could always fix it with her needle and thread – love how Boo knows that sewing is not a service that this mama offers.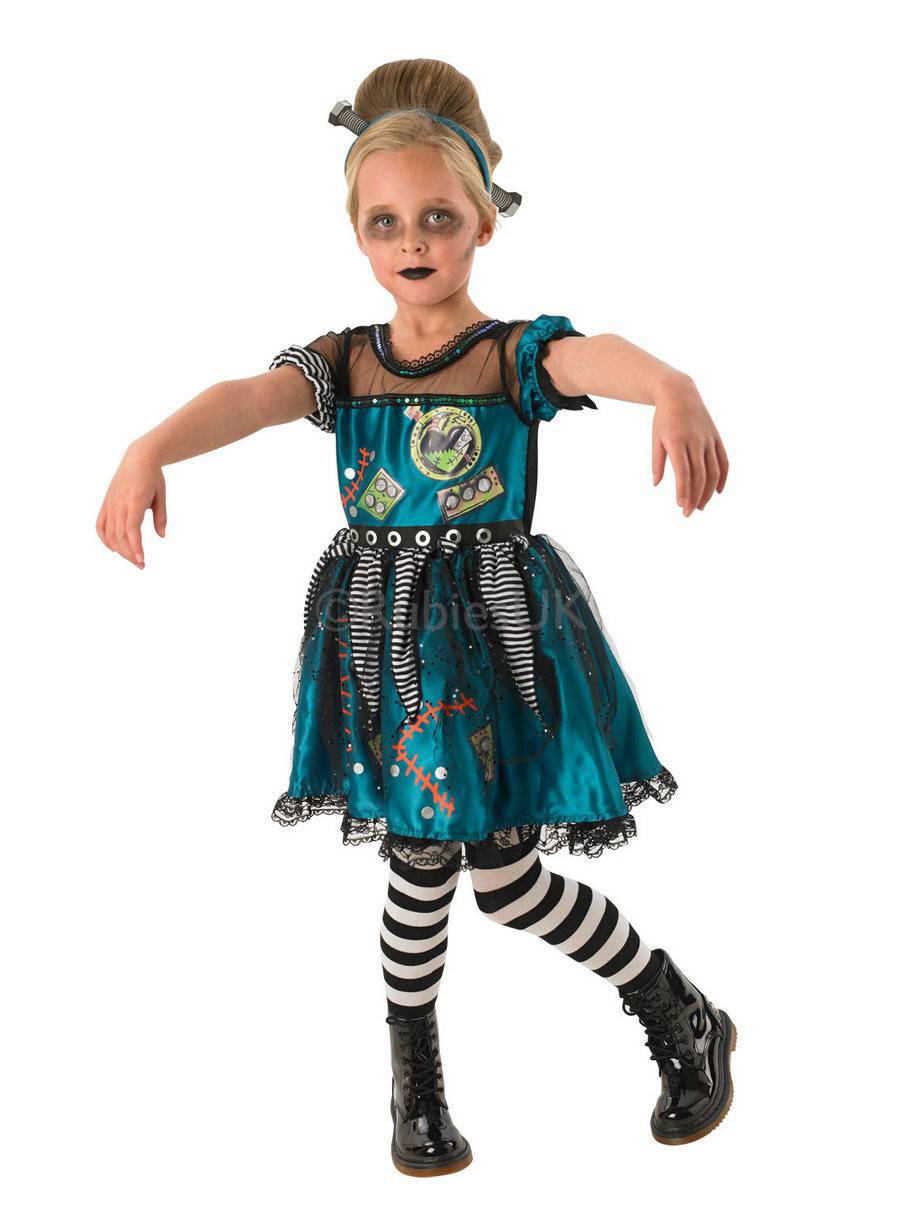 The delivery process was really quick and simple with an e-mail letting me know when our items were dispatched. They arrived and Boo was in a frenzy and couldn't wait to try them on (truth be told I had a hard time getting her to keep still to try and take a photo, and then she tried to plead her case as to why she should be allowed to wear the Frankie Girl costume to bed!!!) We knew that the Vampiress dress would be too big but as you can see, with some clever pinning at the back it looks really good and the bonus is she'll fit into it next year.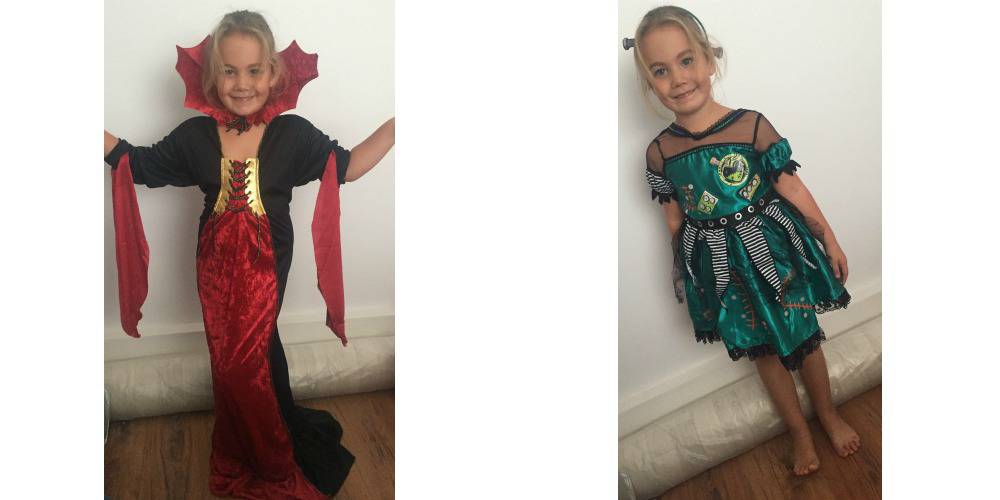 I was pleasantly surprised by the quality, fancy dress doesn't have to cost the earth to be good quality that helps to make each occasion unforgettable and with Boo's Halloween fancy dress costumes from Tickled Pink she's set for a Bootacular time.
Disclosure: Tickled Pink very kindly sent us the Halloween fancy dress costumes. All opinions are our own.