Pretty underwear is a lovely treat no matter who you are, so when Lingerie by Victoria sent me this stunning Freya set I was over the moon.
Measuring 34G (yes you read right, that wasn't a typo) bras are pretty important to me – get the fit or style wrong and you can kiss goodbye looking good in your outfit and say hello to the dreaded box of junk on your chest look – and we all know it isn't pretty.
I've long been a fan of Freya, they just seem to strike the perfect balance between support and style and they last a fair amount of time which is kind of important when DD+ bras can sometimes cost the same as a weekly shop! I love love love the graphic floral prints and burst of colour for this fun loving summer style, plus the wider wires means that it wills stand up to the tough challenges of mama life 😉 – it's perfect for summer and is pretty enough to tease a glimpse under summery tops.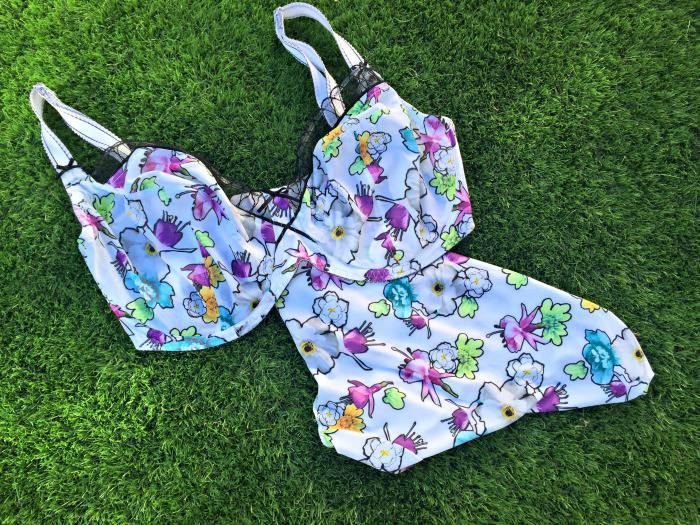 Lingerie by Victoria is a fantastic online destination for DD+ Lingerie from 28-56 backs, and swimwear, stocking the of likes Freya, Fantasie, Triumph to name but a few. I like it how some of my favourite brands are all in one place and you can browse really easily and most importantly compare which style is best for you.
So all that is left now is to pack this Freya beauty of a set and wait for the tan that will come with spending nearly a month in Spain!
Disclosure: I received the Freya underwear set for the purpose of this review.