What do you get the Boo who has everything? This is a twice yearly conundrum that I face with me choosing to expose her to experiences rather than gifts, that way she makes unforgettable memories and we don't drown under a mountain of toys at home.
Chessington World of Adventures seem to agree and invited Boo and me along for an unforgettable birthday treat. We're lucky to live about a twenty minute drive so after the waking up as a six year old and all the cards and presents we set off on a surprise adventure; Boo had absolutely no idea where we were heading. It wasn't until we pulled into the Chessington Hotel car park that Boo twigged we were spending the day at the theme park which was a thrill in itself. We made our way to the hotel reception at Safari Hotel where they directed us to the VIP experience desk – Boo still had no idea that we were about to feed the giraffes, I'd told her that I needed to pick the tickets up for the theme park and sort car parking out.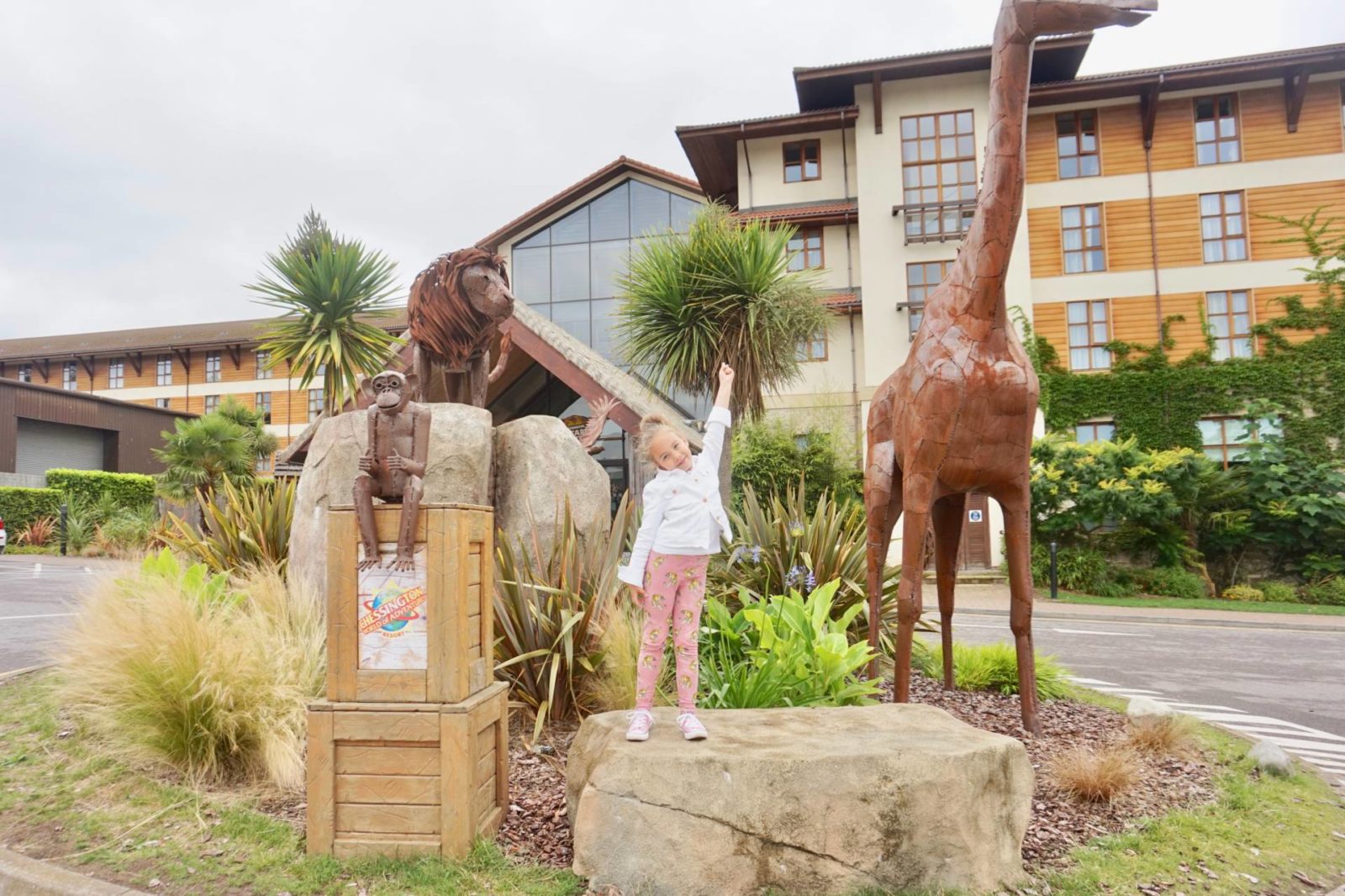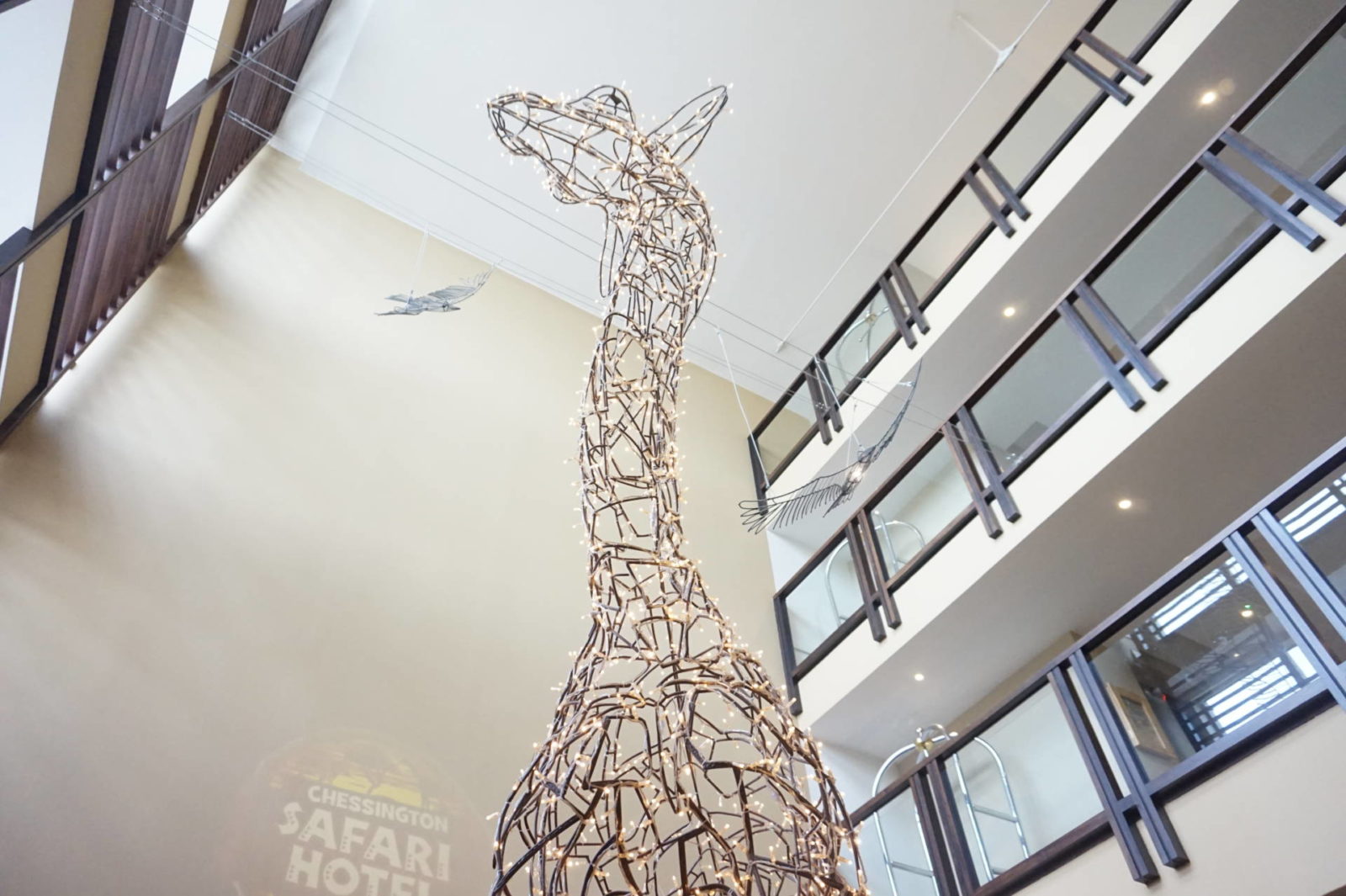 After I'd checked us in for our feeding experience it was time for the big reveal – I really regret not filming her reaction, it was the surprise of all surprises and after she'd stop squealing with excitement she kept asking if I was sure! Right on cue our VIP experience hosts announced it was time for us to head on over to the giraffe house to feed them.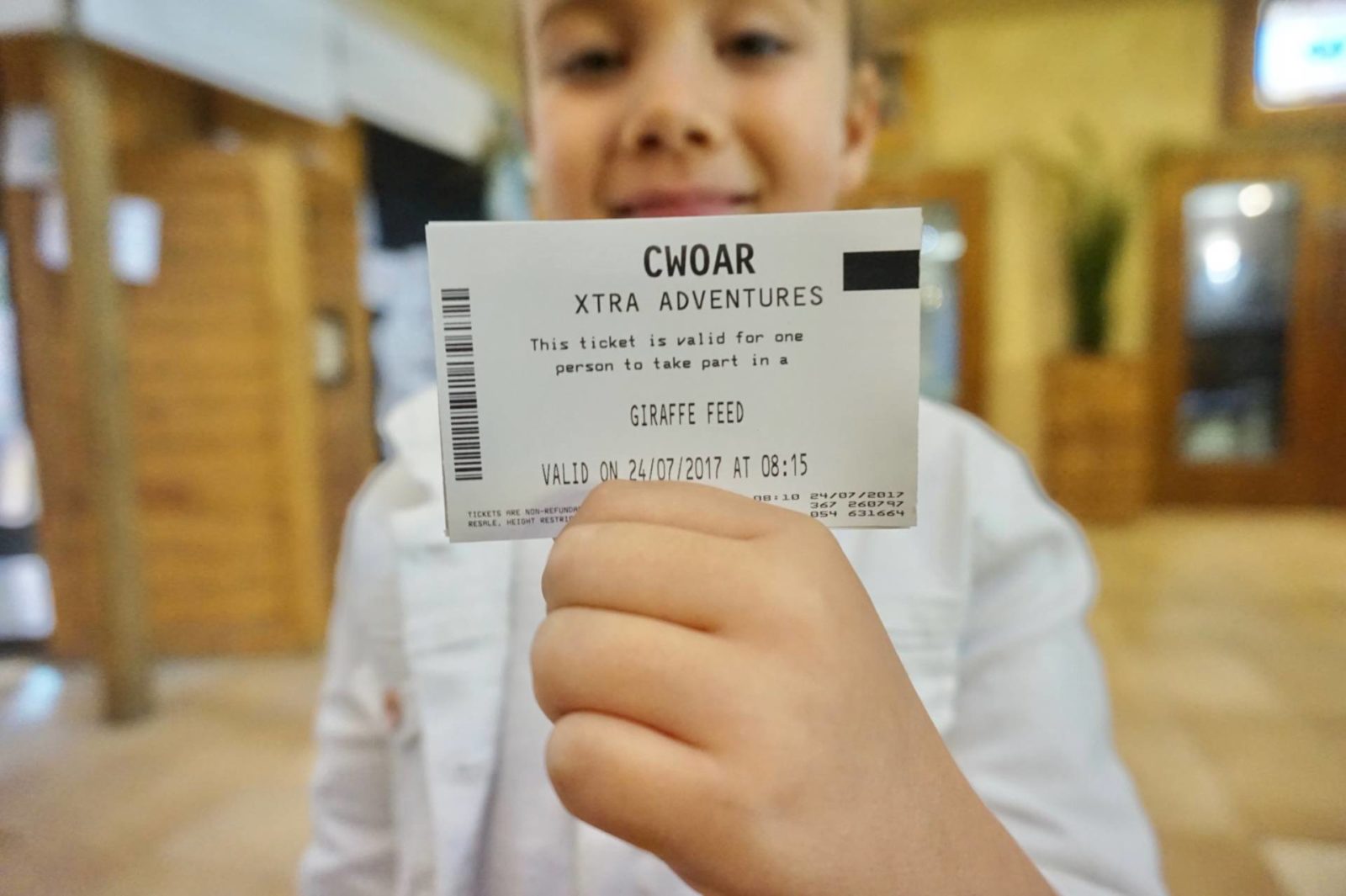 It's a short walk from the hotel to the giraffes and in no time at all we were walking in and saying good morning to Chessington's five resident giraffes. We all know just how big a giraffe is (male giraffes can grow as tall as 5 metres!) but nothing prepares you for the sheer size of them when you're so close to them. They are such beautiful and majestic creatures that you're instantly captivated by them. Boo took an instant shine to Oscar and Napoli and once they had finished eating their breakfast it was time to try our hand at feeding them ourselves.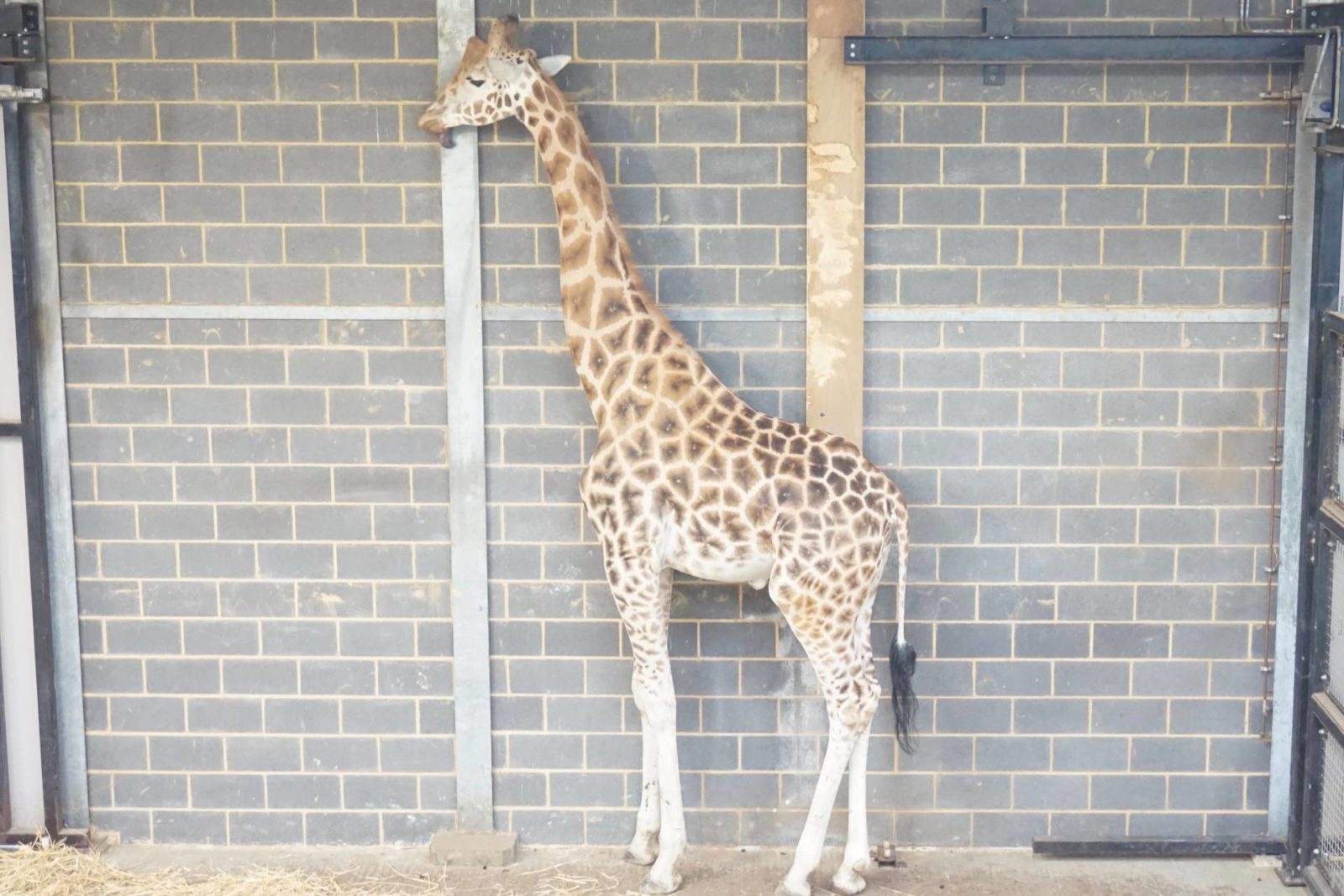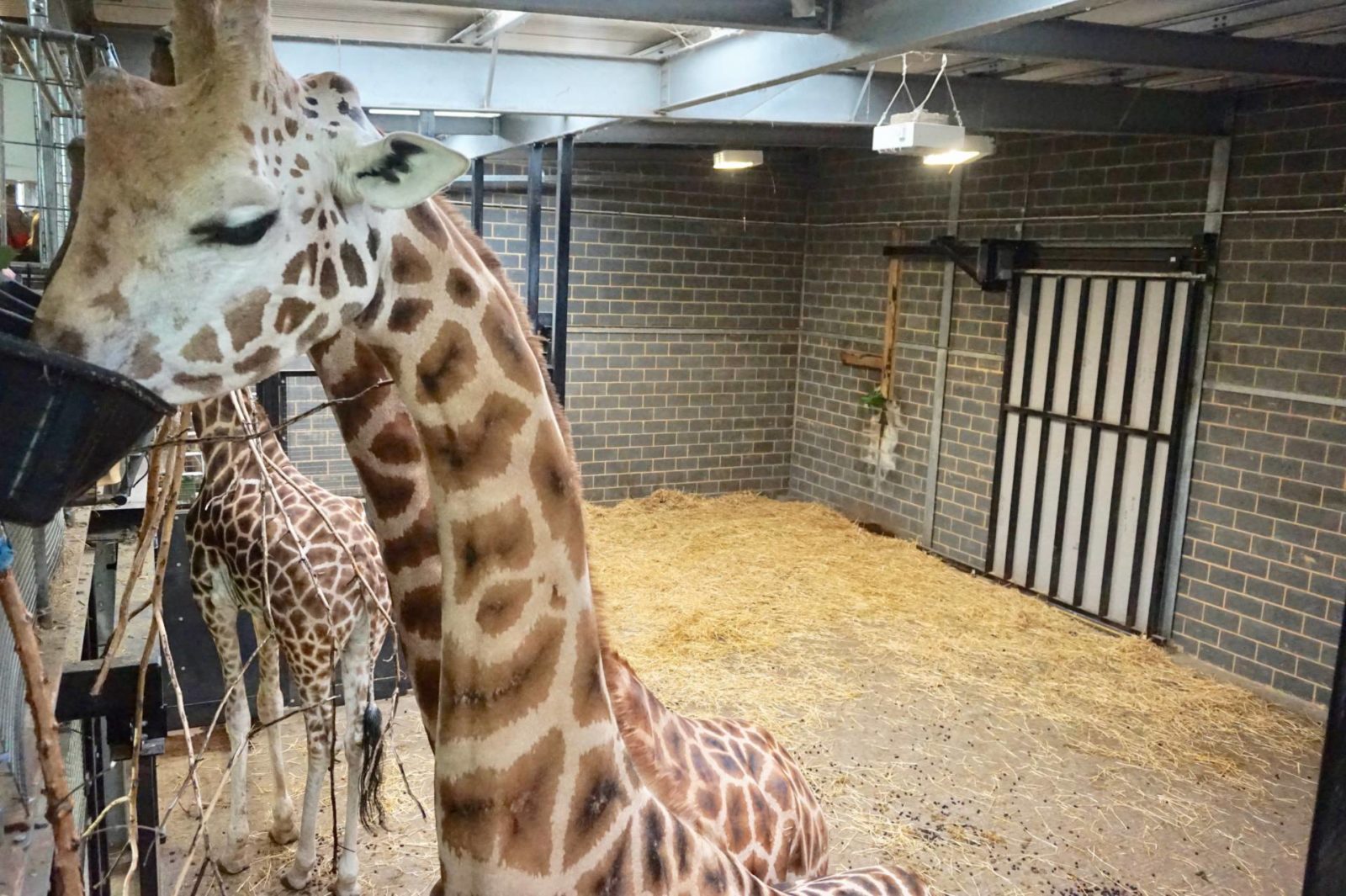 Boo was super excited to get stuck in, it was a dream come true as her favourite animal is a giraffe with her first ever soft toy being a giraffe called Necky which was the toy in NICU incubator! Oh and also she has a five foot plush giraffe which she got for her first Christmas, courtesy of Grandma!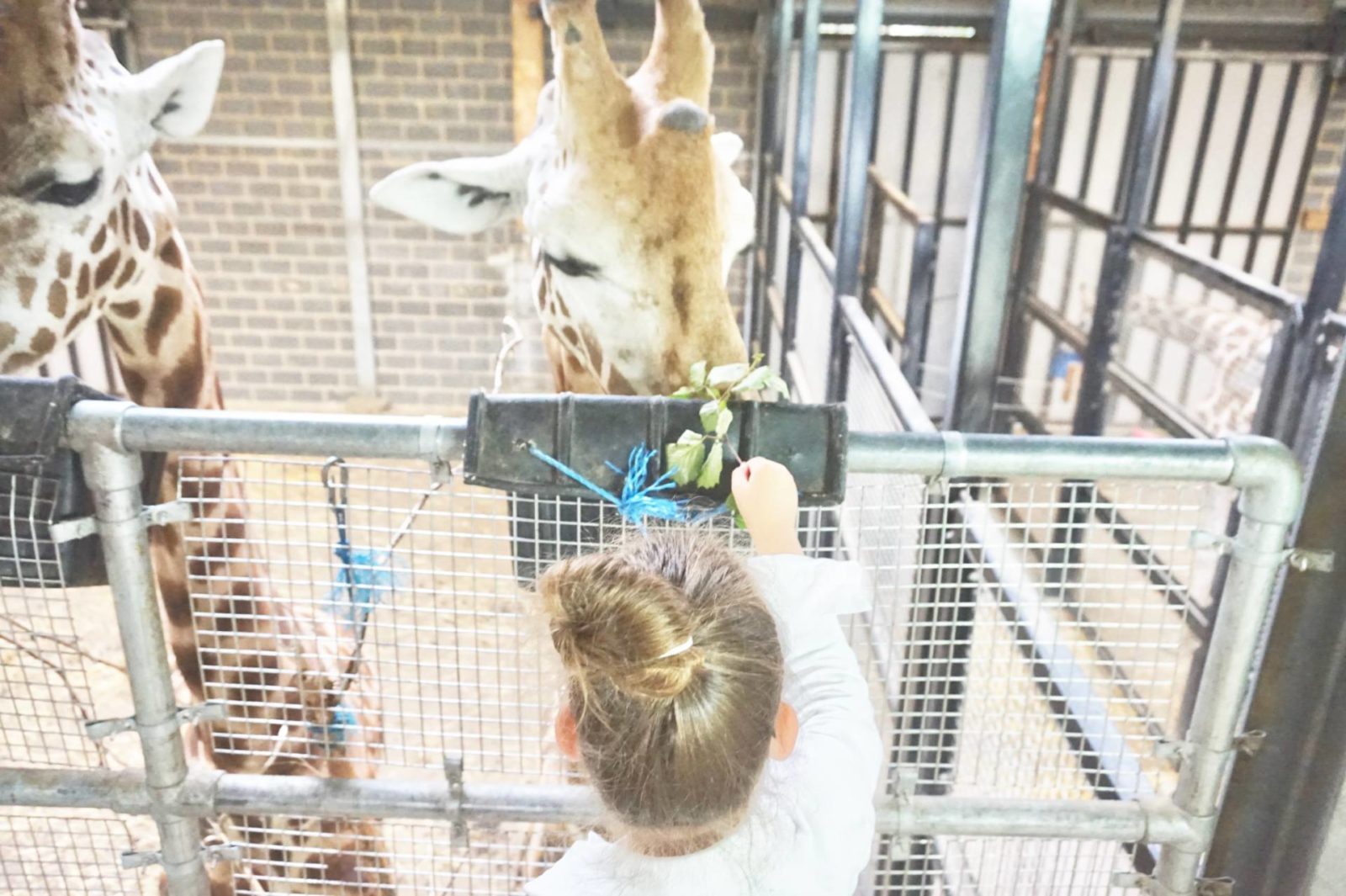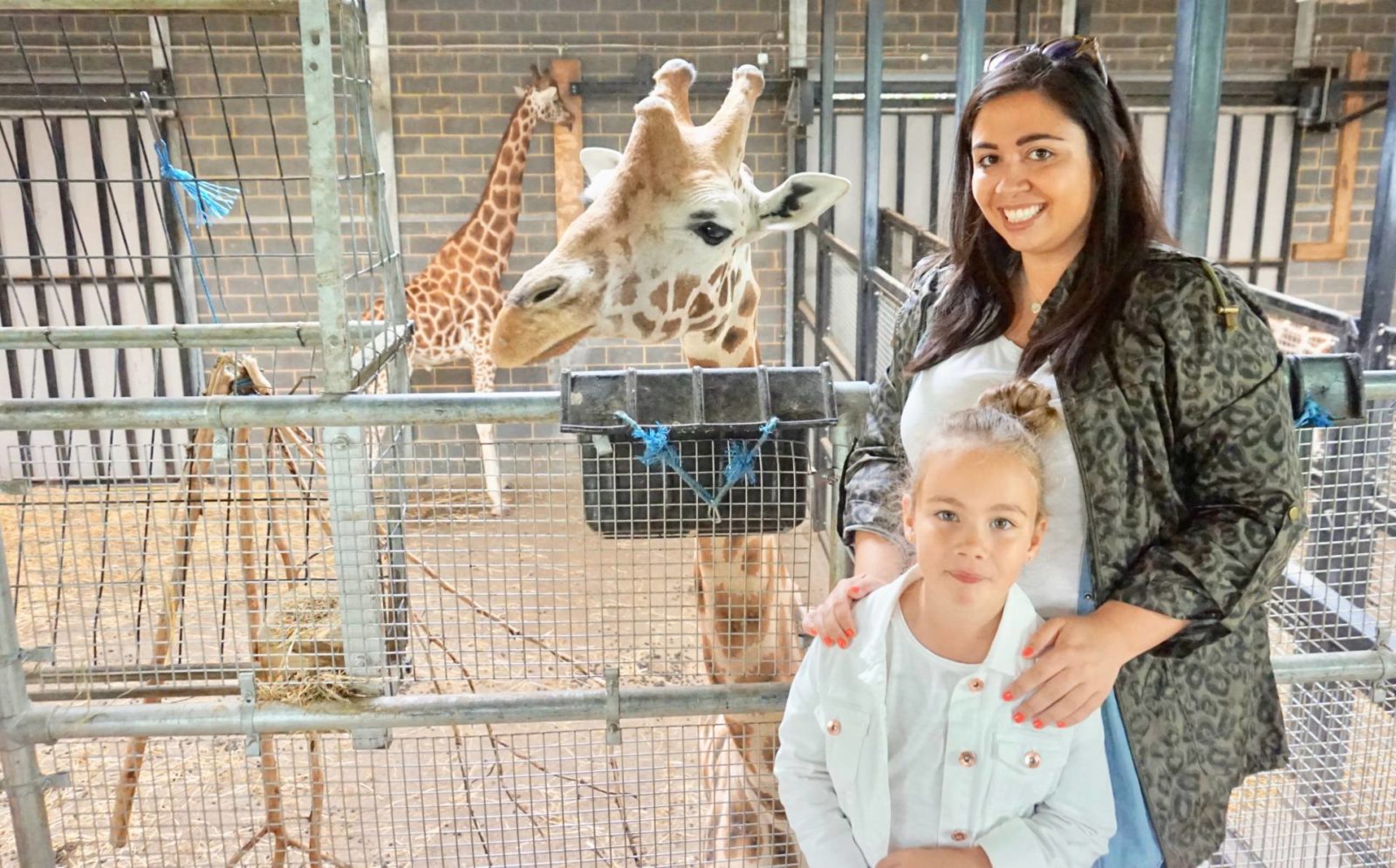 The feeding experience was a great way to get up close to these amazing animals, the keepers were telling us such great facts about them – did you know that they are super sensitive to touch – and were also keen to answer any questions that we had, we learnt so much about the international breeding programme and how all the giraffes at Chessington are males.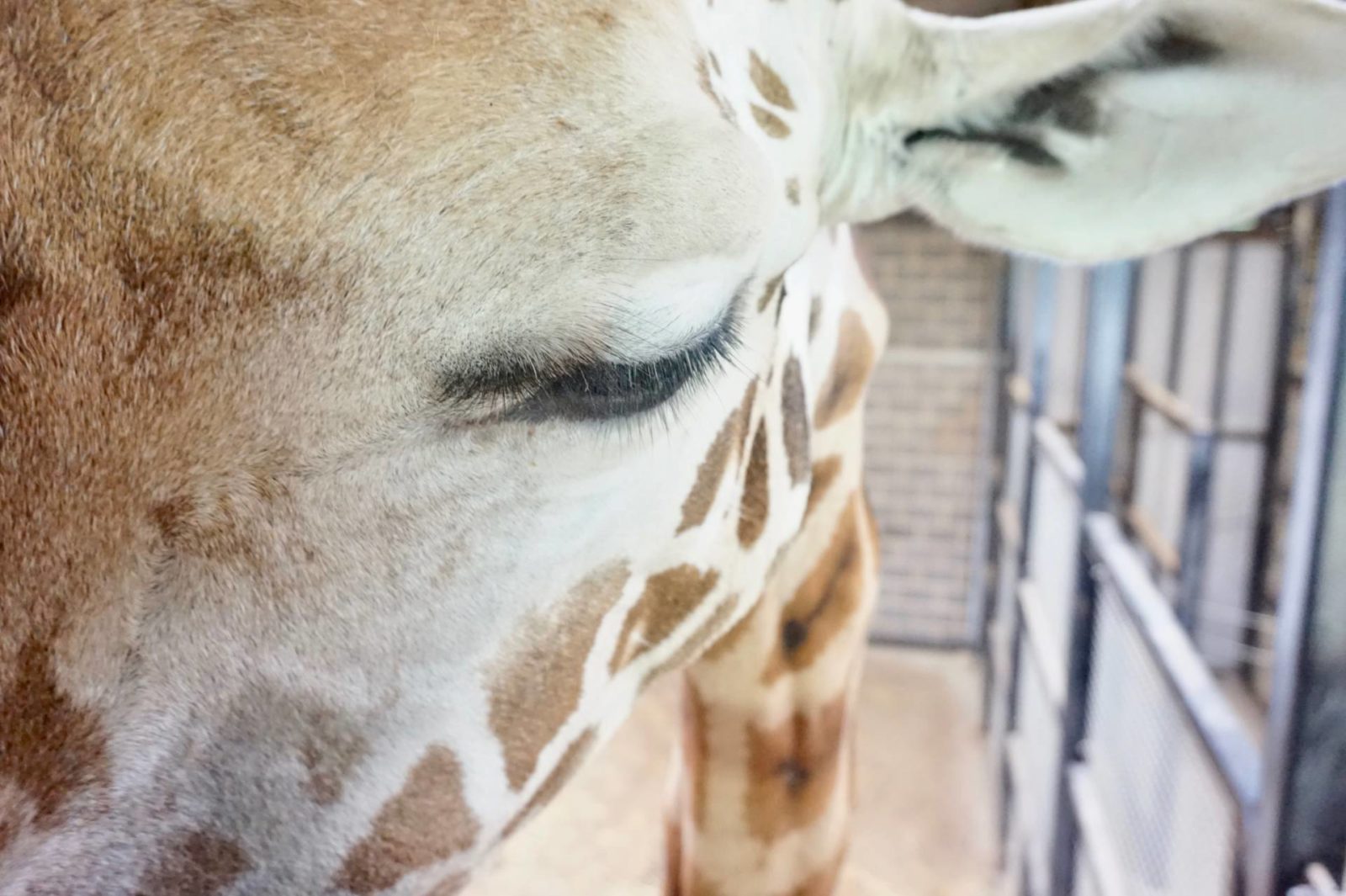 The giraffe feeding experience is available to book throughout the day for different slots (although advance booking is recommended) and costs £20 per person and is suitable for 5 year olds and over.
Alas our time with the giraffes was up and we headed back to the hotel for a birthday breakfast before hitting the rides.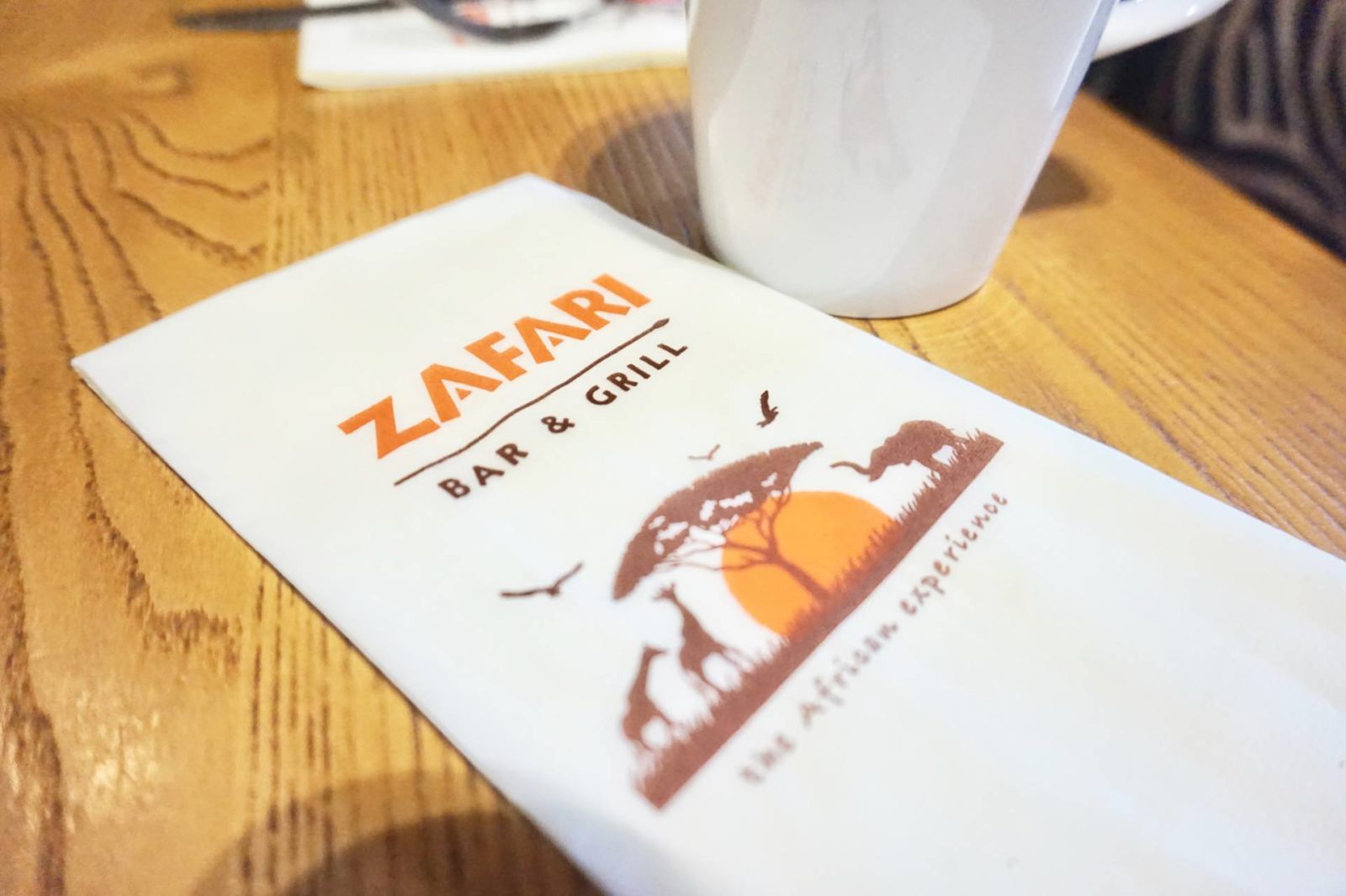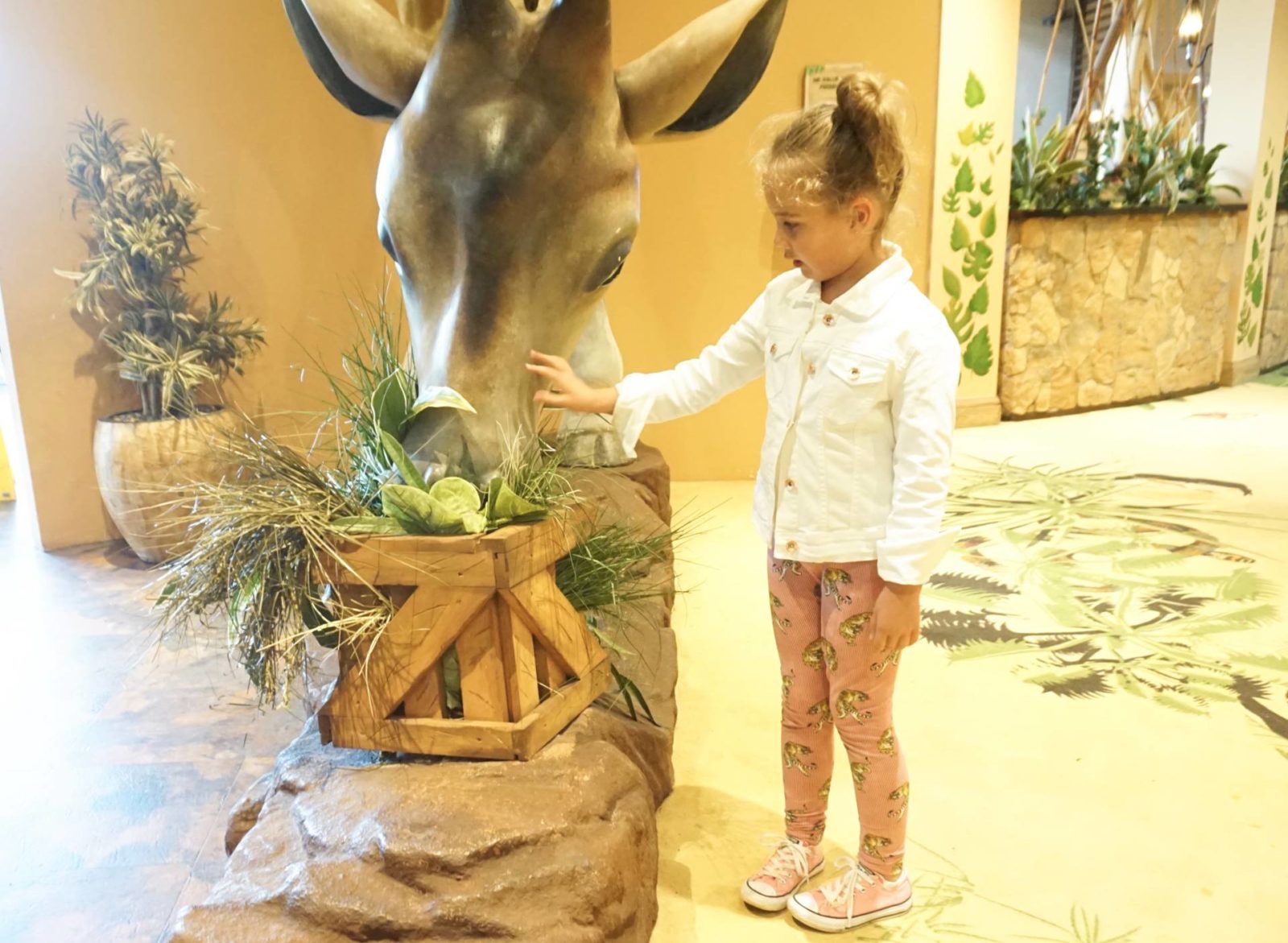 The weather was pretty pants but in my opinion that's the best time to go as it's quieter meaning shorter queue times. As regulars at Chessington it was lovely to go on so many rides that are so familiar to us and also try out a few new ones seeing as Boo has hit the height requirement for The Vampire and Cobra ride – what I can I say: Boo's a thrill seeking daredevil when it comes to rollercoasters just like me.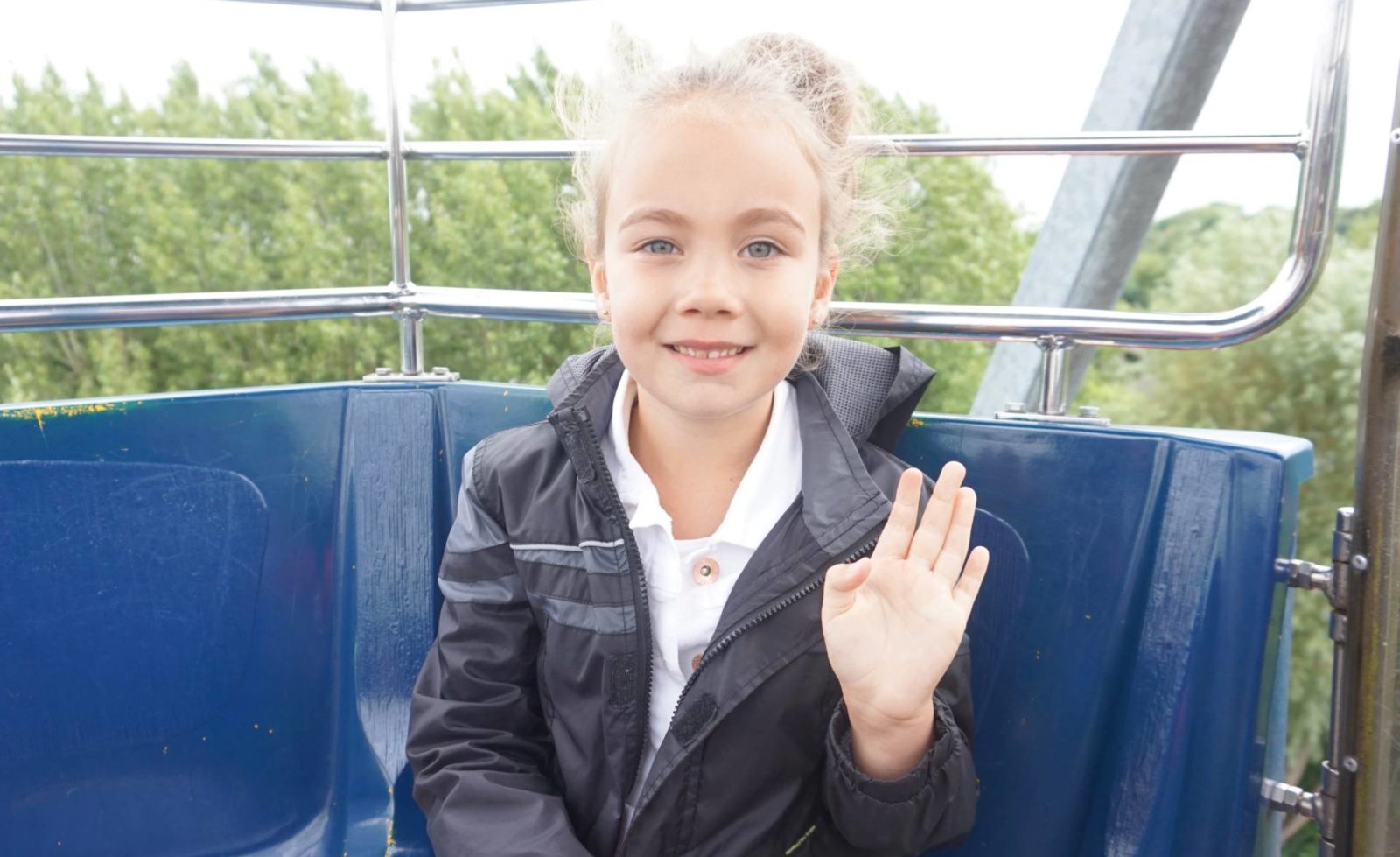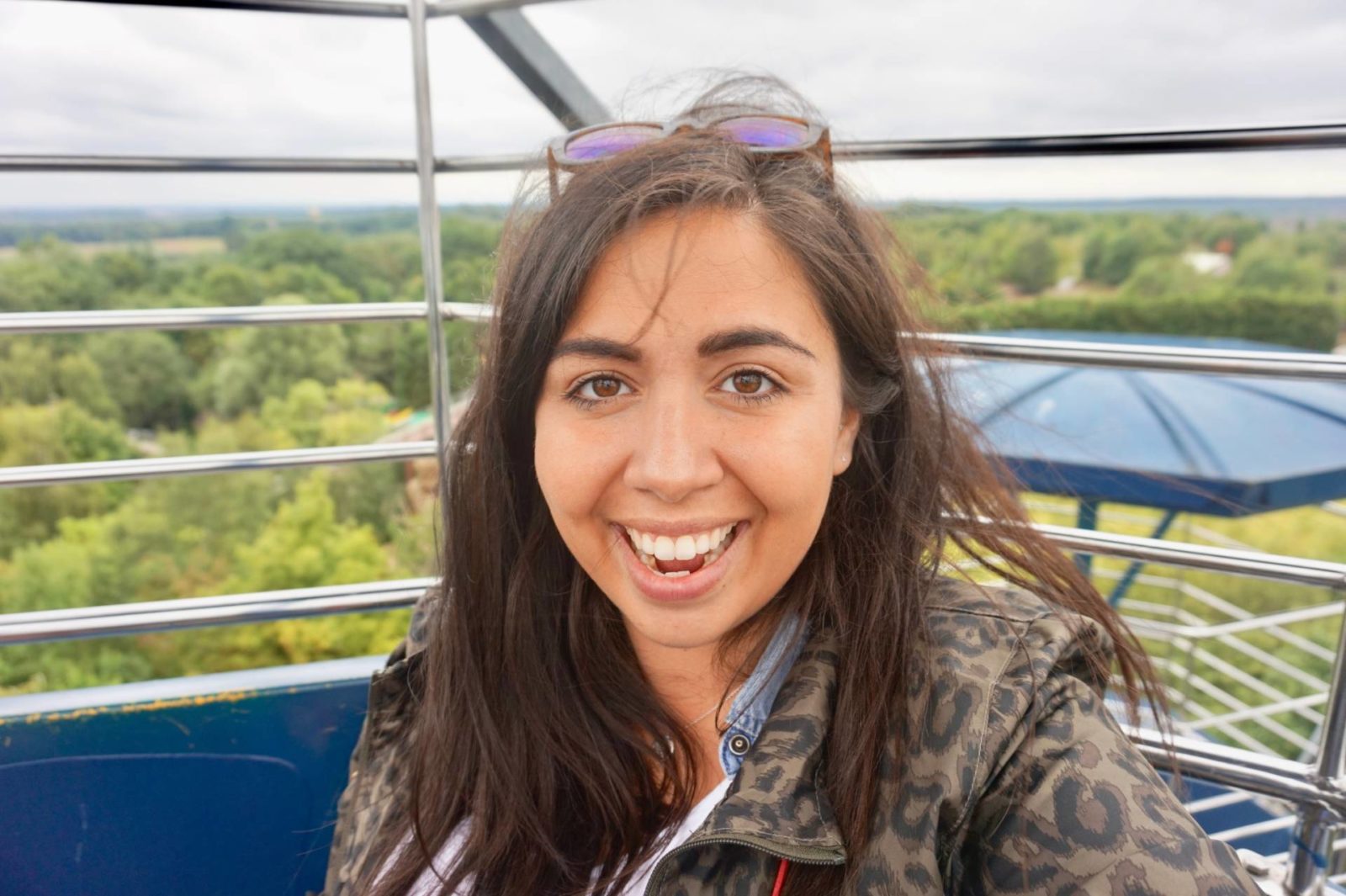 Big thanks to Chessington World of Adventures for going above and beyond for Boo's birthday, she had a blast… Because when you're six, every birthday is a big one!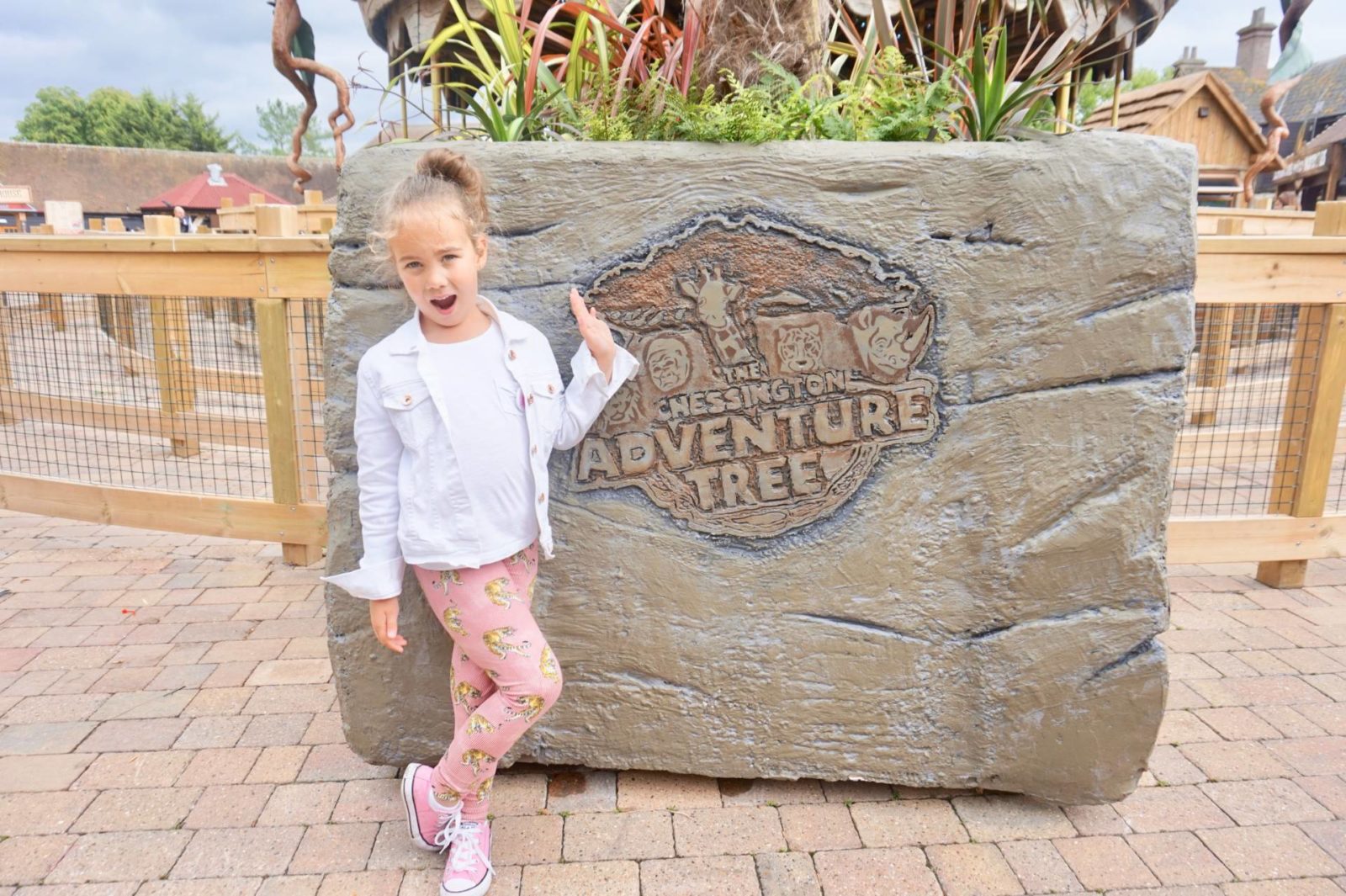 Disclosure: We were guests of Chessington for the entire day.