One of the best things about blogging is the people you meet online in the blogging community, so when blogging conferences come up it's an amazing way to put a face to a social media profile picture. Blogcamp On Board was organised by Sally and the team at Tots100 last week with a nautical twist, it was on board the MSC Preziosa; whilst the day was about blogging I managed a whistlestop tour of the ship aad wanted to share my first impressions…
The MSC Preziosa at over 330m long can sail with a maximum capacity of 4,345 passengers plus 1.370 crew. The jewel in the crown of the MSC fleet, the Preziosa boasts all the fun of the land but at sea, and with something for everyone, it's not hard to see how the whole family are catered for.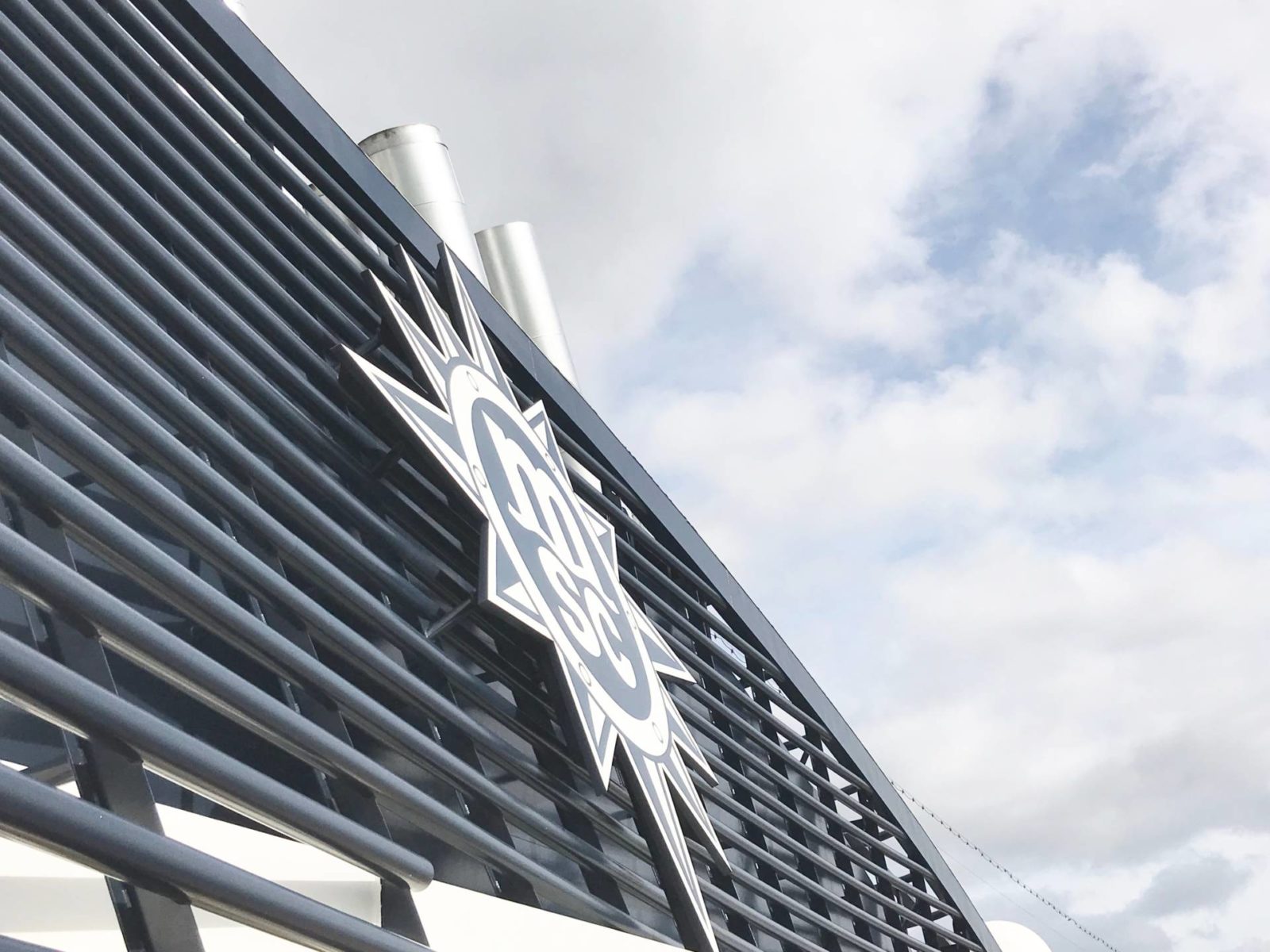 Let's start on topdeck, one of my favourite parts of any cruise ship. There's something about being up on top deck that really reminds you are in fact at sea; even with the grey overcast backdrop of Southampton you can't help but feel the calmness of the surrounding water – one of the real perks to cruising.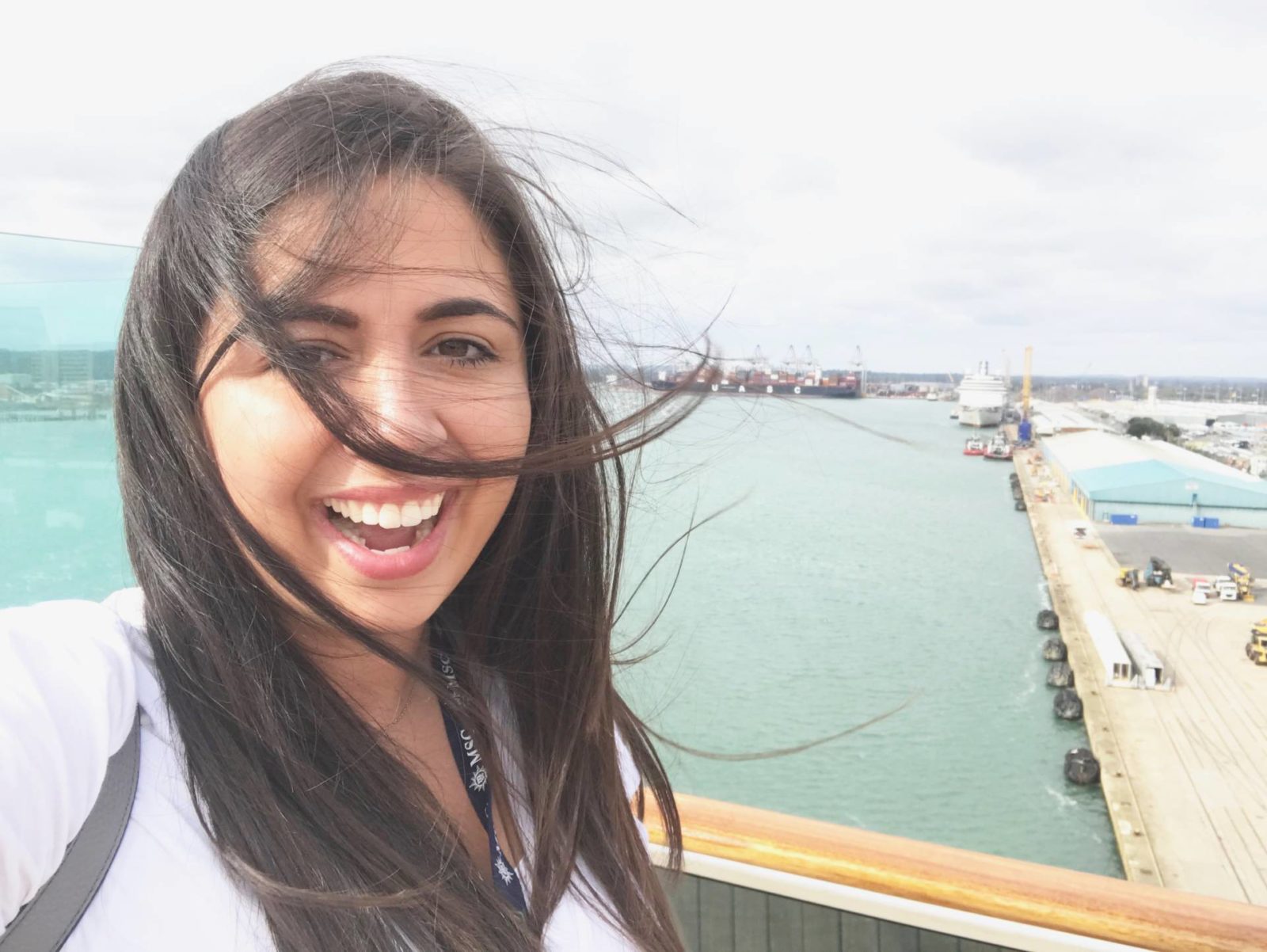 Also I couldn't take about my time onboard the MSC Preziosa without mentioning the Swarvoski crystal stair case with each step costing in excess of €10,000 – talk about making a grand entrance!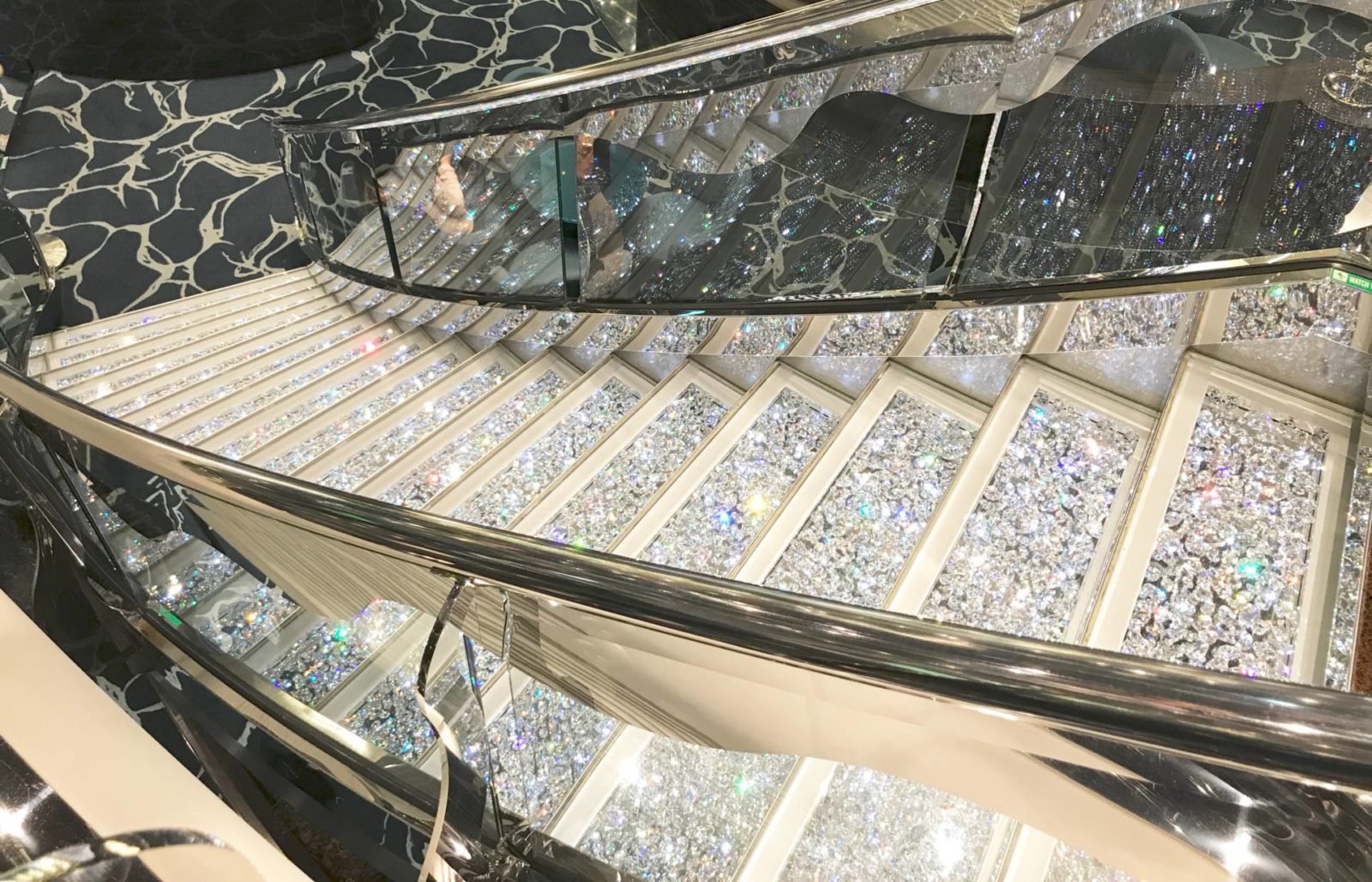 Whilst on board I learnt about their children's activities. With over 200,000 children from 35 countries sailing with MSC every year, getting it right is a top priority. MSC offer five different clubs: Baby club 0-3 years, Mini Club 3-6 years, Junior Club 7-11 years, Young Teens 12-14 years and Teens 14-17 years. With clubs open from 9am to 11pm everyday there's always something on offer for the younger passengers.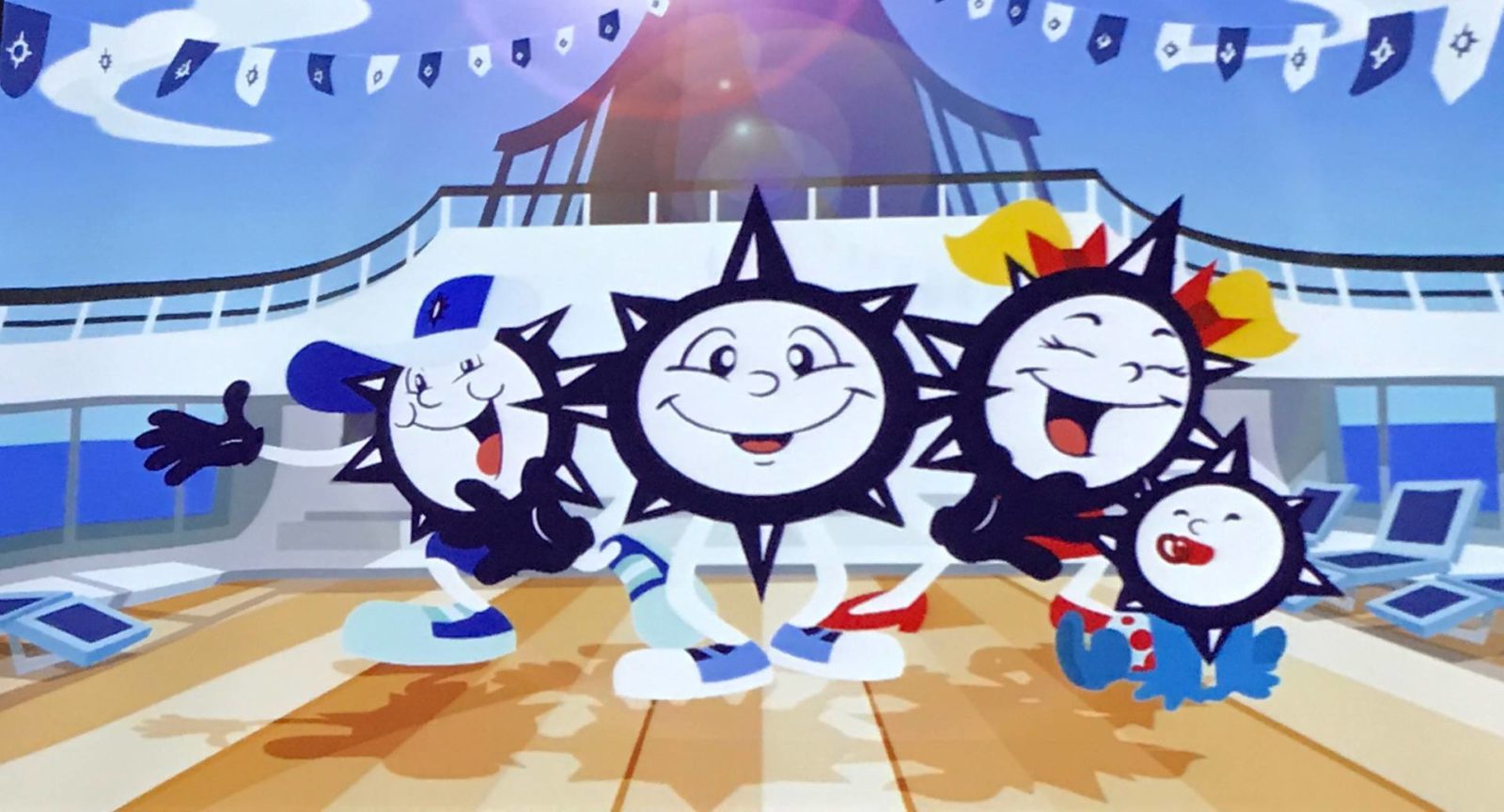 One aspect of the kids club that really stuck out for me is that all children have the opportunity to become junior ambassadors to UNICEF, reflecting MSC's commitment to social awareness and responsibility. I just know that Boo would absolutely love to do this, it must be a great sense of achievement for all those that achieve the UNICEF ambassadorship.
Another nod to the true intentional feel onboard is the MSC partnership with LEGO, the LEGO rich helps to bring together the varying intention origins of the younger passengers as LEGO has no language barrier.
Due to being at Maximum capacity, there weren't any cabins available to view which is a shame, but just means that in the name of bringing you the low down on MSC I'll have to sail with them soon. However we did enjoy a delicious lunch that lived up to the cruise ship food hype…
Before it was time to disembark I managed to grab five minutes with Antonio Paradiso, the Managing Director for MSC Cruises in the UK and Ireland; we chatted about how the cruising demographic is changing, it's no longer dominated by the retired but by families looking to get the most out of their holidays with cruising delivering on that quest. I asked him where he thought the next top destination to cruise is. I was surprised and extremely intrigued when he answered that Cuba is the place to cruse with MSC offering over two days in Havanna meaning passengers can really get a sense of the newly opened up Cuba; It's now become in my top five travel musts with Boo.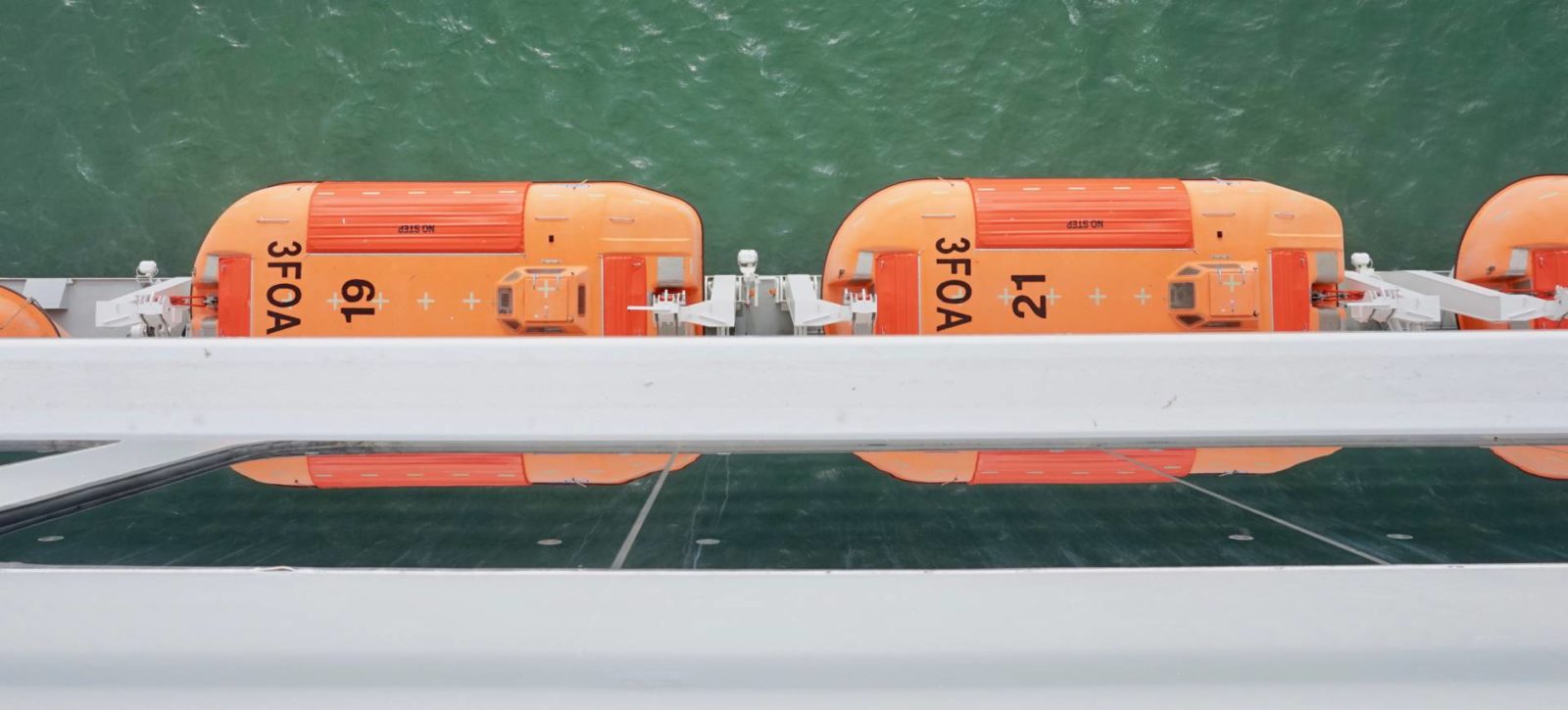 So there you have the swiftest of introductions to MSC Preziosa; everyone knows I'm a big fan of cruising and it was great to experience a new cruise operator and learn how they really do have children at the heart of what they do.