We're having a home day, trust me when I say that it's a very rare and welcome treat for Boo and I to not have to be anywhere or even go out for that matter. Our home days follow a very simple yet much loved formula: lazy snuggles in bed, pancakes for breakfast, a bit of pottering, and a fair few disney films thrown in for good message. One thing I tend to try and do when we're having a home day is catch up with some baking; today I made banana bread because it's universally accepted that there will always be a bunch of bananas festering in the fruit bowl – please tell me I'm not the only one – and banana bread is perfect to slice and freeze for a yummy after school treat for Boo.
I always like to make the most of the oven being on for an hour, so as I glanced round the kitchen for ideas I spotted a butternut squash again lurking next to the fruit bowl and then I remembered the ridiculously easy recipe for soup and decided to make that for our lazy lunch.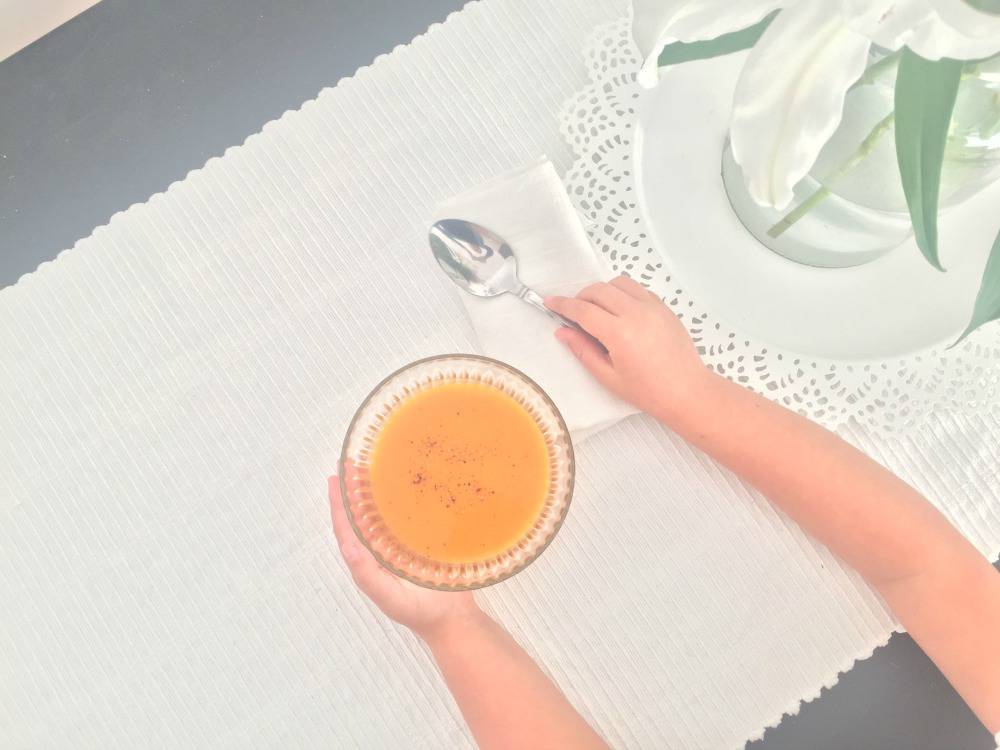 To make the soup you will need: 1 butternut squash and 650ml vegetable stock (I made mine with 2 Knorr veg stock cubes for a thicker consistency).
1. Start by cutting the butternut squash in half, and again twice more so you have eight pieces. Spoon out the seeds and roast in the oven on a lined baking tray for 45-55 minutes at 160C.
2. Once soft, remove from the oven, allow to cool slightly then peel the skin off and place in a medium saucepan.
3. Add the vegetable stock to the butternut squash over a low heat and use a stick blender to combine.
And that's it! I'm by no means great cook (I think I wear the title lazy Nigella very well!) and I have to give credit to my Mama for the recipe. The soup is a guaranteed crowd pleaser and is so creamy and full of flavour, it's crazy to think that it has just two ingredients.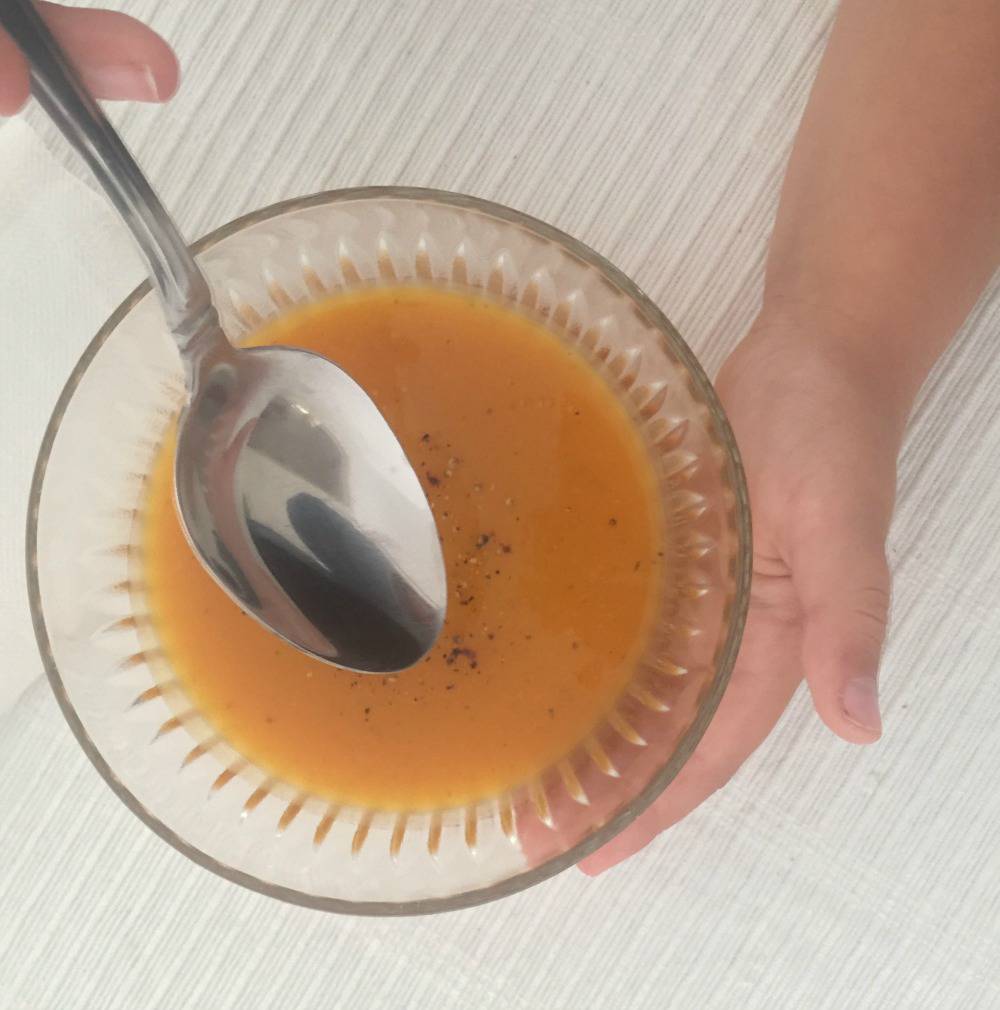 So now the banana bread is cooling and we're snuggled up on the sofa after a delicious lunch watching Snow White… We just love lazy weekends.