Halloween has Boo's name all over it… literally! It's not surprising that it's one of her favourite times of the year; with us hosting a party each Halloween for the past five years. This year with Boo now six and a bonafide Halloween expert me and Party Pieces teamed up to let Boo bring you her very own Halloween edit. Armed with a very large cup of tea (for me!) I settled down with Boo a few weeks ago and browsed the Party Pieces Halloween range online. Boo pretty much had free reign and there was only a life size pop up coffin that I had to say no to! After nearly two hours of items making their way into the shopping cart and and then being removed – only to be added again a few moments later (wonder where she gets her indecisiveness from)
You can imagine the excitement when a few days later the biggest box of Halloween treats arrived; all of them fitting in with Boo's theme: black and orange. I love how she kept it simple and timeless and her choices prove what I've always thought… Young children don't want or need to be scared at Halloween, for them it's all about the fun of trick or treating and an excuse for a party!
Check out our haul video over on YouTube that with a link to every single item featured…
Boo was the belle of the Halloween ball and invited a handful of her closest friends over for a super early Halloween tea party. I'm a big fan of keeping it simple when it comes to parties – yes I love all the decorations and the little touches but when it comes to the actual party what really matters is how much fun the children have. I always find that less is more when it comes to prep and you really can over do it as adult when trying to second guess what float's the spooky boat of room full of six year olds. Try not to overthink it and opt for effortless fun and I guarantee your party will be talk of the playground for all the right reasons.
I'm super impressed with Boo's choices for party decorations: the inflatable Boo was always going to happen and hoped to tie the theme of black and orange together really well…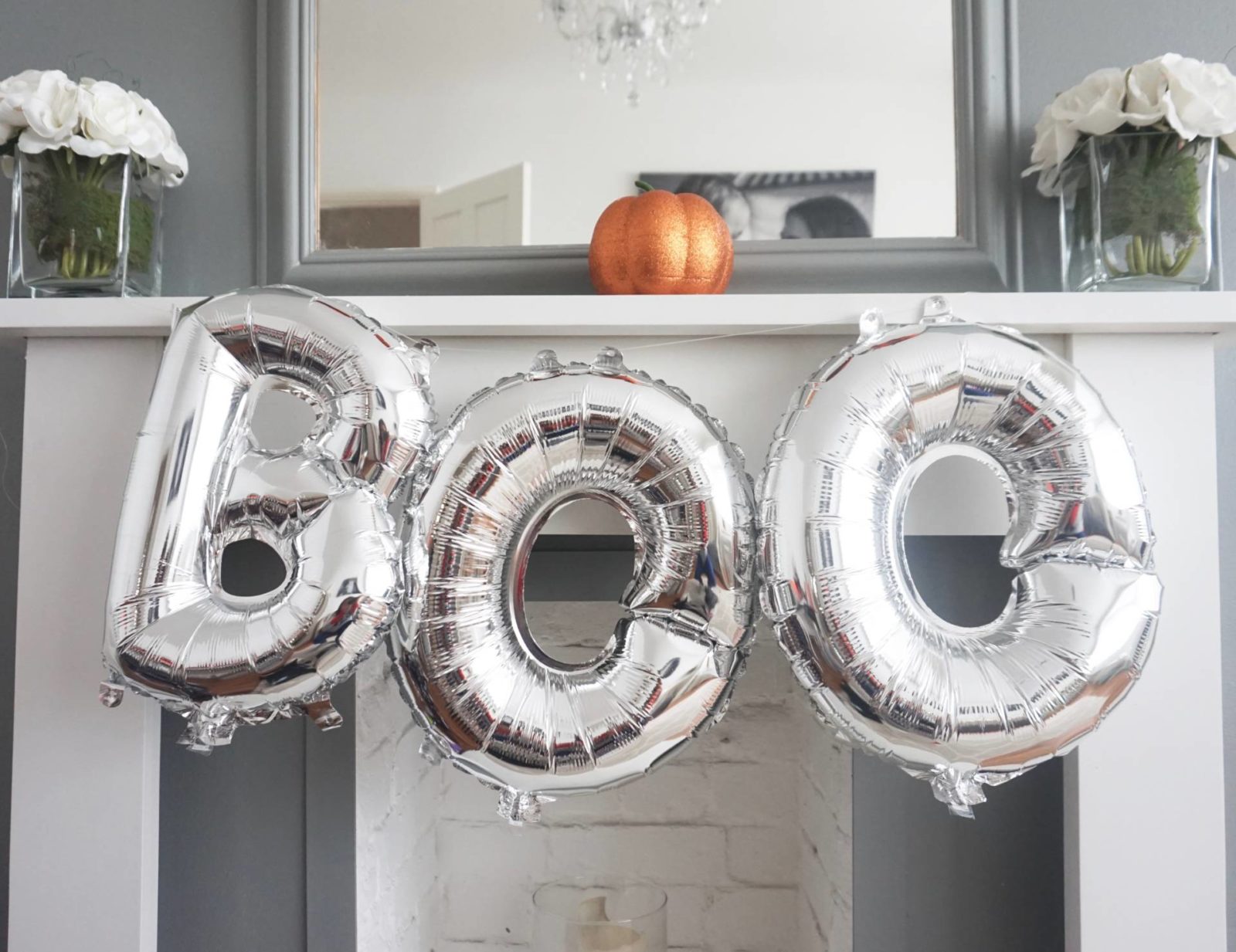 All this talk of effortless is all good and well until you realise that you're chief entertainer for a couple of hours – this Pumpkin Wonderball was great; I was concerned it was  a little small but it had plenty of layers (10+) and once they understood the concept it was  the perfect cheats to pass the parcel. My one tip is that the top orange layer is ridiculously thick so don't worry that they're over shredding, it's absolutely fine.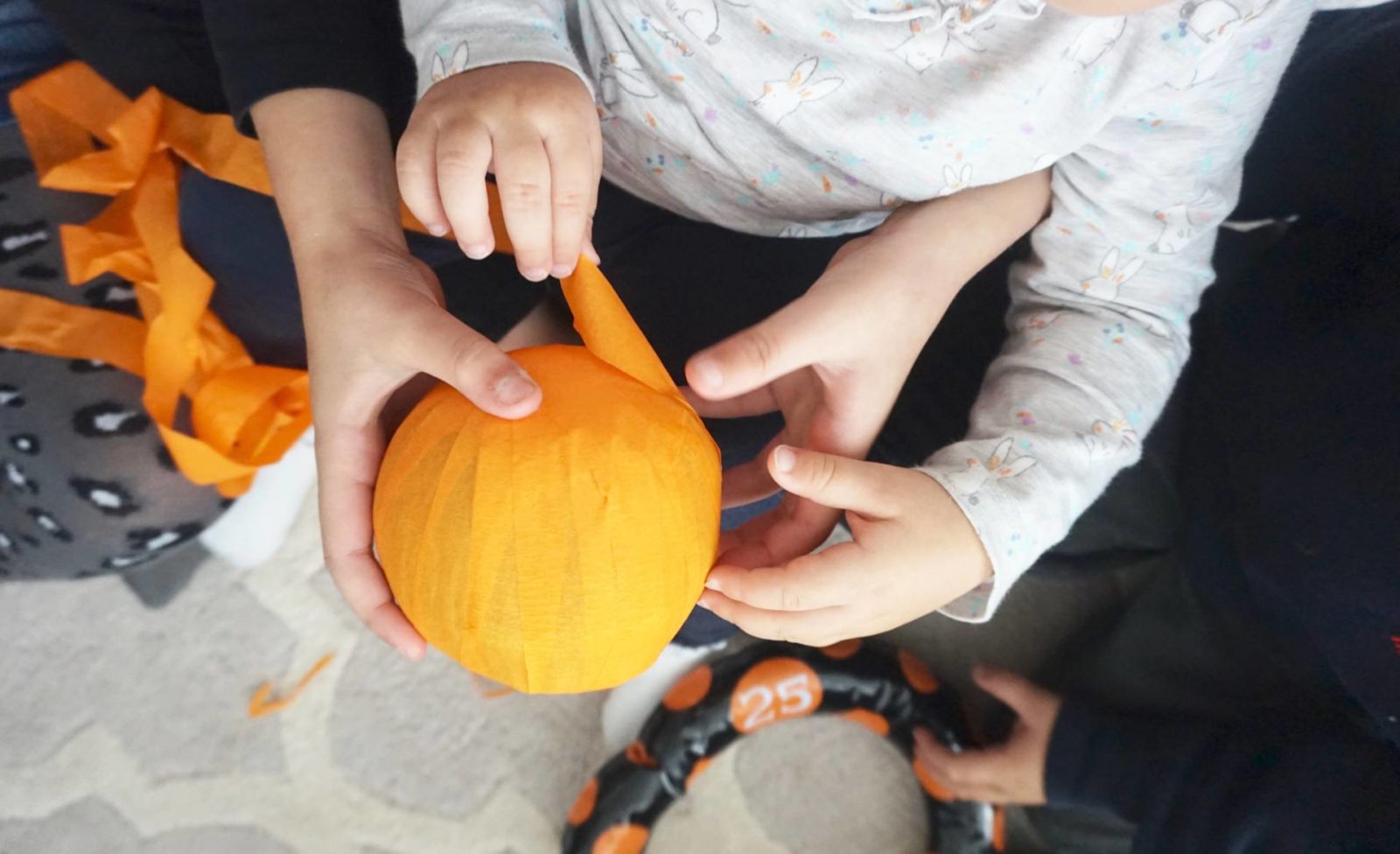 After a few more games and the customary run round the garden, it was food time. I decided that as Boo was hosting, the culinary delights should be directed her so say hello to mini sausage rolls and plenty of cake. I'm all for healthy eating but there's definitely a time and a place for treats and that was our chalkboard table. The themed tableware by Ginger Ray stood up to the frenzy of hands and it's really good that you can mix the more expensive pieces with the core colour collection from Party Pieces.
No party is complete without party bags and if I'm honest this is where Boo really comes into her own. It was lovely to watch her pick out what went in each bag with such care, the halloween goodie bag bumper pack was great and I was also surprised to discover that you can buy bulk bags of sweets at Party Pieces, and as you imagine it didn't take long for the 1kg bag of jelly beans to disappear!
Boo's halloween party was a roaring success and as a someone who loves to throw parties I'm really proud of her halloween party edit. It would appear that I have competition in the party department; what can I say… like Mummy like Boo!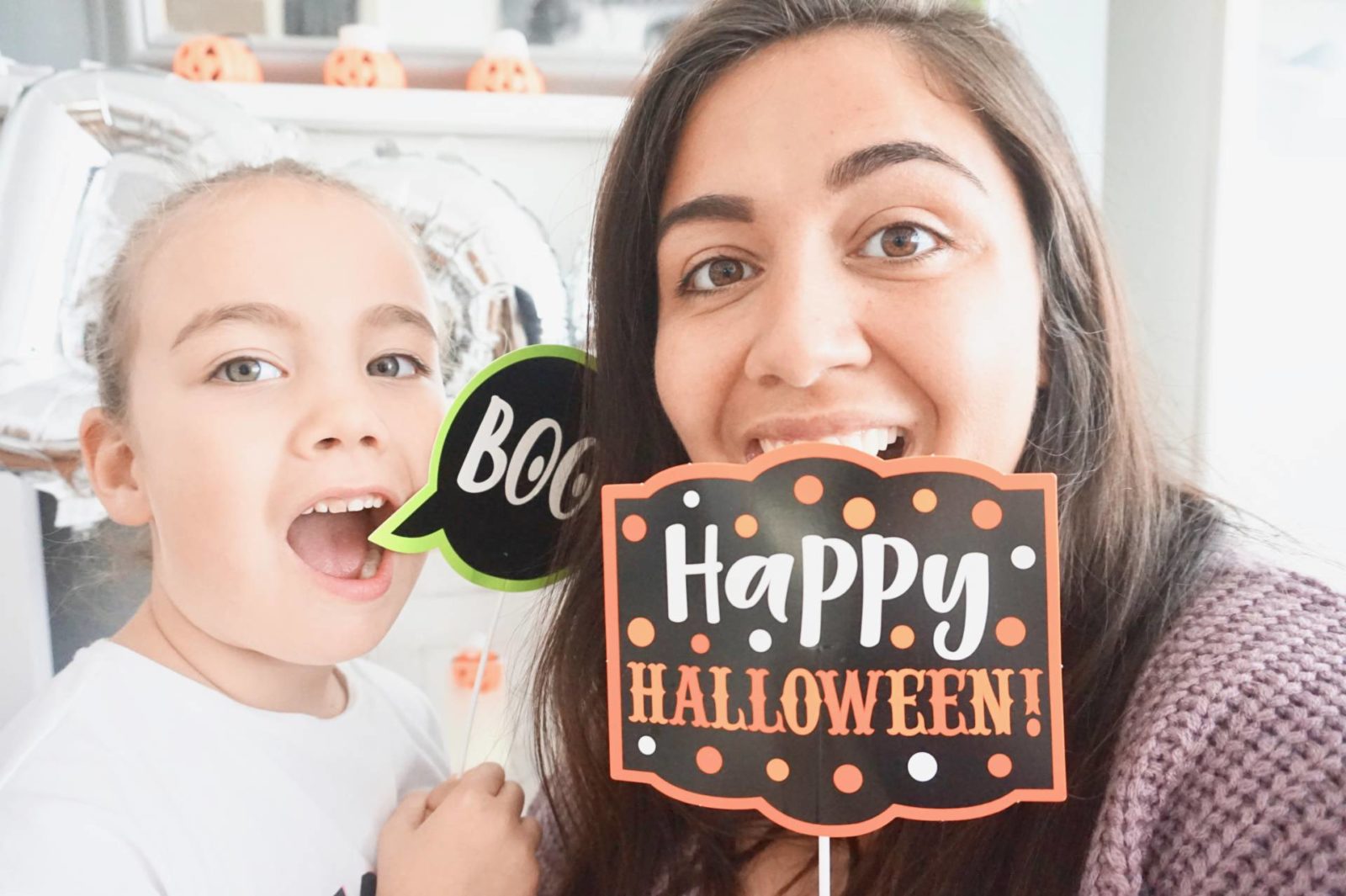 Disclosure: Boo's halloween edit was supplied by Party Pieces.