Boohoo: it's one of those fashion brands that is synonymous with of the moment fashion, never failing to have their finger on the pulse of the must have trend. That works great for adults, but can that translate to a children's range? Boohoo asked me to pick out some key pieces for Boo from their brand new collection to see for myself.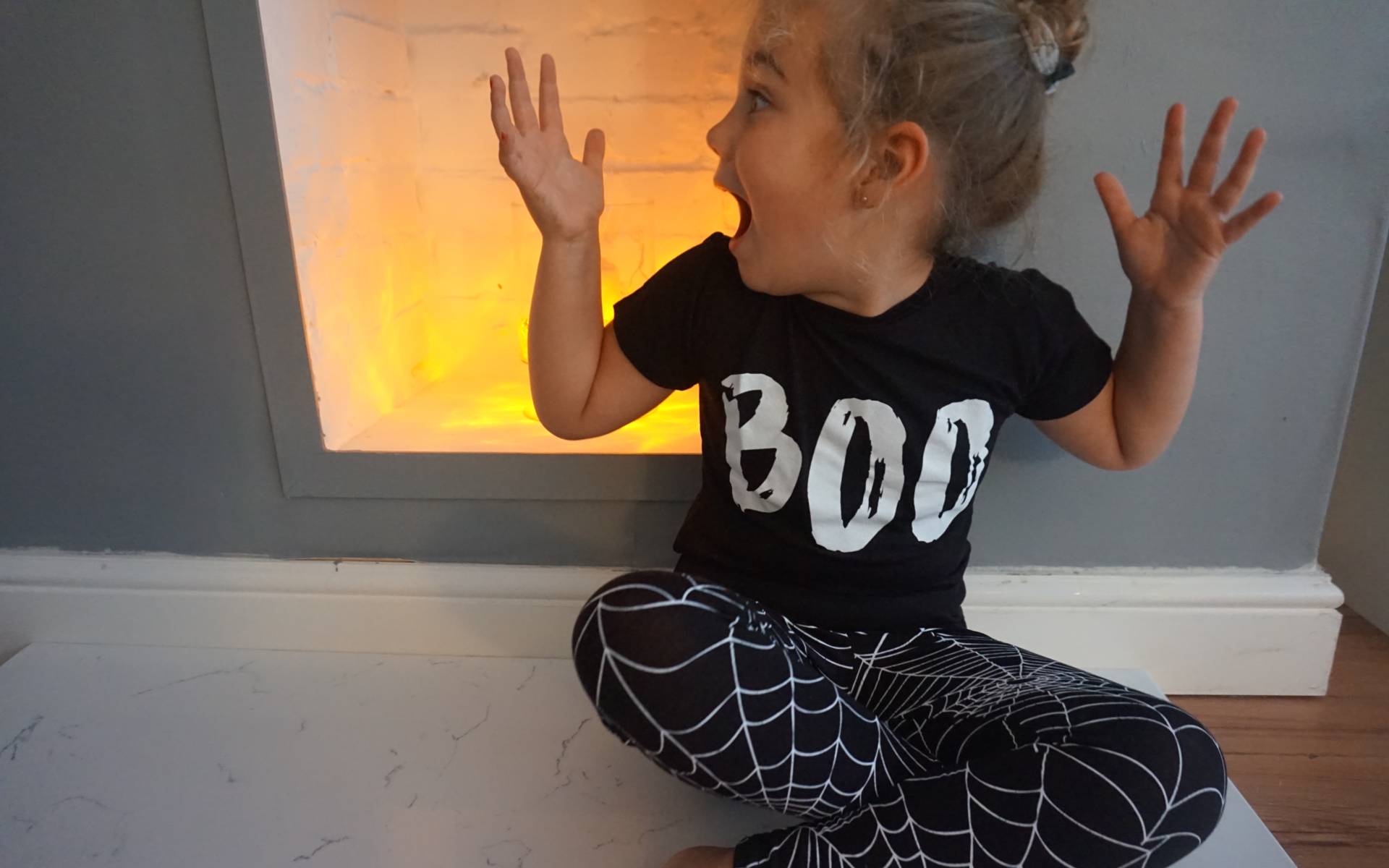 Collection
Considering it's a brand new collection, it's pretty chocca with trendy styles for girls and boys aged 5-12. There's a great choice of casual pieces plus the must have party dresses. I decided to pick a range of styles to see if there was a stand out range and also to get a sense of the collection as a whole.
Ordering and Delivery
The ordering process is really easy and there is nearly always a discount code to be had at Boohoo, which is great especially when you consider that they have a super affordable price point to begin with. I placed the order early hours of Tuesday last week and selected standard delivery and it was delivered by Thursday afternoon which is brilliant.
Sizing
Boohoo are known for coming up small with their adult range so I was half expecting the same for the pieces I had ordered Boo. At first look i thought there was no way the top and legging set would fit her, however once tried on you could see it had a great comfort fit and I struggled to get Boo to take it off for the her shower! The sweater and top also fit really well with room for growth. I would say that the only way i which their clothing comes up small is perhaps hem length on dresses but then again Boo does have super long legs (lucky thing) so it could be specific to her.
Here's a YouTube video of the Boohoo for kids parcel, as you can see I was pretty pleased with all the pieces and as like I said above, it turned out that the Boo top and legging set did in fact fit her perfectly and if there was anything I would return size wise, it would be the grey knit dress as it was super short on her.
Overall Impressions
The new Boohoo kids range was one that could so easily have failed, yet surprisingly they seem to have struck the perfect balance between fun, fast fashion for kids and ensuring that pieces are still age and style appropriate – never forgetting that the clothes are for children. Hats off to Boohoo for not blurring the lines between mini me style and dressing children like adults.
One stop fun fashion just got easier for Mummy and Boo with a single destination for the must have pieces of the moment.
Disclosure: Boohoo very kindly sent us pieces from their new kids collection. All opinions are my own.