From summering in Spain to the unspoilt hidden gem beaches of Tunisia, I get my beach fix wherever I can – theres something about the combination of sun, sea and sand (shingle is a big no no for me) that is perfect food for the soul; it's where I'm happiest. It's no surprise that beachwear ranks pretty high on my packing list for our travels. I find it really easy to pick out lots of beachwear for Boo, it's not uncommon for us to jet off with more swimsuits and bikinis for Boo than days we're away – not to mention beach cover ups and rash vests. However I really struggle to find both one piece and two piece swimsuits that tick all the boxes for me.
Beachwear is so much more than swimwear, from kaftans to tankinis and swim vests (these are great for water sports and providing extra secure bust support) the opportunities and combinations are endless; which I think goes someway to making the decision that bit harder. I ask a lot of beachwear, it has to be versatile, have great bust support, durable material so as not to disintegrate the minute you take a dip in a chlorine pool oh and be classically stylish so as not to be out of fashion next season.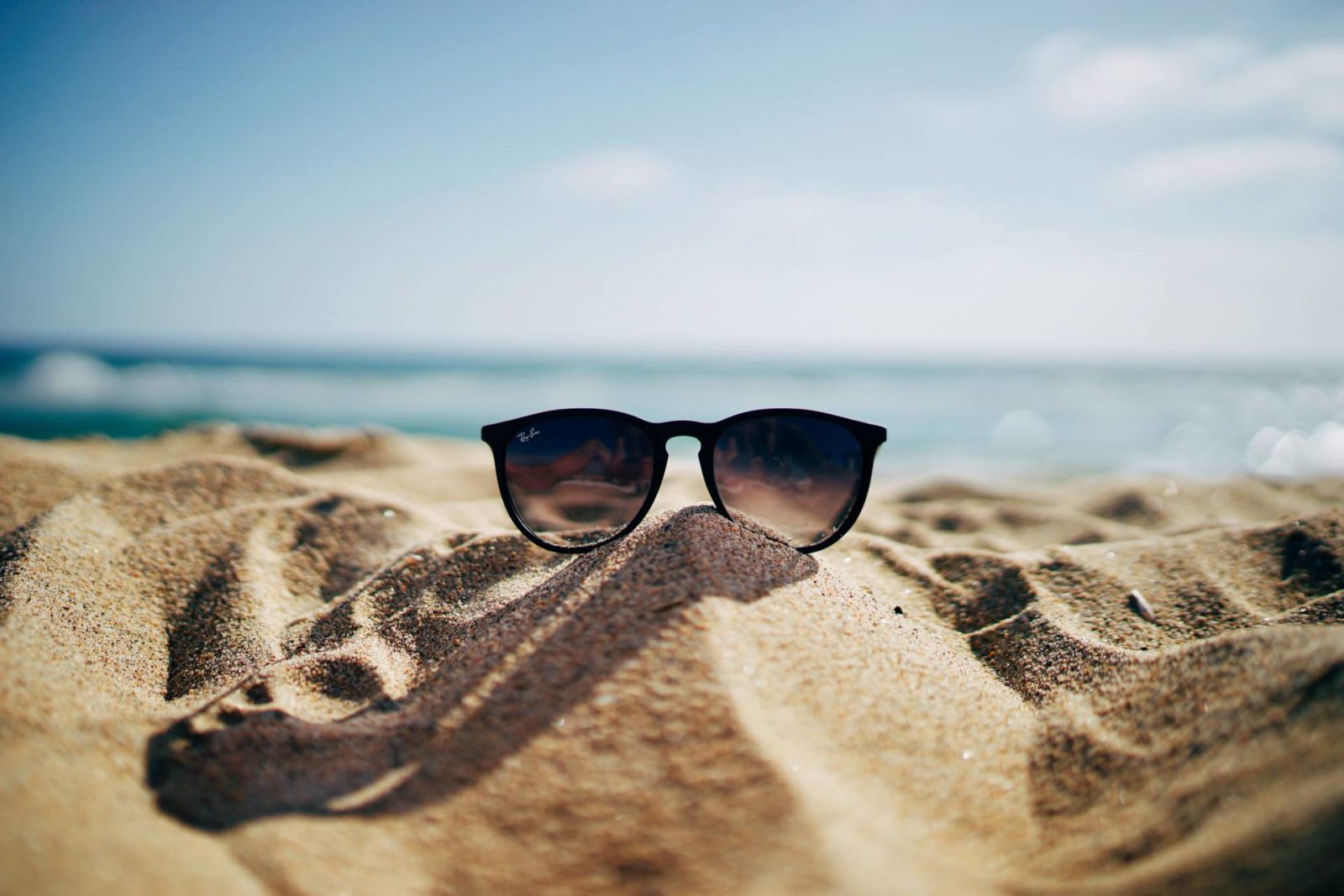 Yes its performance in the style stakes has to be above average but above all beachwear has to be comfortable and fun. There's nothing worse than looking great on the beach but being uncomfortable if you want to get down in the sand for the serious business of a sand castle building competition.
My favourite combination of beachwear is a classic one piece with underwired bust support – if it's great support then a strapless design which prevents tan lines making an appearance. And I know I sound terribly boring but a block colour choice either a vibrant shade or my every faithful: black. I'm a firm believer that by keeping it simple when it comes to the swimsuit you've got room to be creative with kaftans and beach accessories. Gone are the days of packing twenty kaftans/cover ups to match each and every swimsuit, nowadays I look for standout accent pieces that are versatile enough to work well with whatever you pair it with, especially important when I sometimes have to throw together a packed bag with a moments notice for a last minute trip.
I also think of coordination when it comes to me and Boo – call me fickle but it's nice if our beachwear choices compliment each other. I'm not talking about a matchy matchy ensemble (although never say never!) but I like us to have a 'theme' dependent on our destination; Boo loves it when we're a Mummy and Boo beach team plus it's nice to give children the responsibility of matching up our beach outfits for the day while you get ready in the morning.
How do you pick beachwear for you and your family? Are you fans of matching be it subtle colour coordination or outright mini me-ing?
The conundrum of getting it right when it comes to beachwear is a pretty good difficult decision to have and one I never tire of.
Disclosure: A fee was received for this post.