Youth Culture. It's one of those things that even as I cling to my twenties I think is a good thing to 'do' yet all too often by the time the midnight internet purchase rocks up on a wet Tuesday afternoon I'm reminded that perhaps it wasn't the brightest of ideas. Am I too old to rock a slogan of the moment tee? Up until last month I would have been inclined to say yes, yet after a by chance introduction to Adolescent Clothing it would appear that there is still witty life in my slogan fashion.
Adolescent clothing is an online destination that pride themselves on responding instantaneously to an ever-changing youth culture. Their limited edition brand designs are dictated by the voice of the adolescent. When it came to choosing a style to review it was like being nineteen again… in a good way – it reminded me of spending hours agonizing over which FCUK slogan tee was the best satirical round up of me in often less than four words. There were so many that made me chuckle which after all isn't youth clothing supposed to do that. I settled on a 'Best in Black' tee as I'm renowned for wearing far too much black (they say it like it's a bad thing!).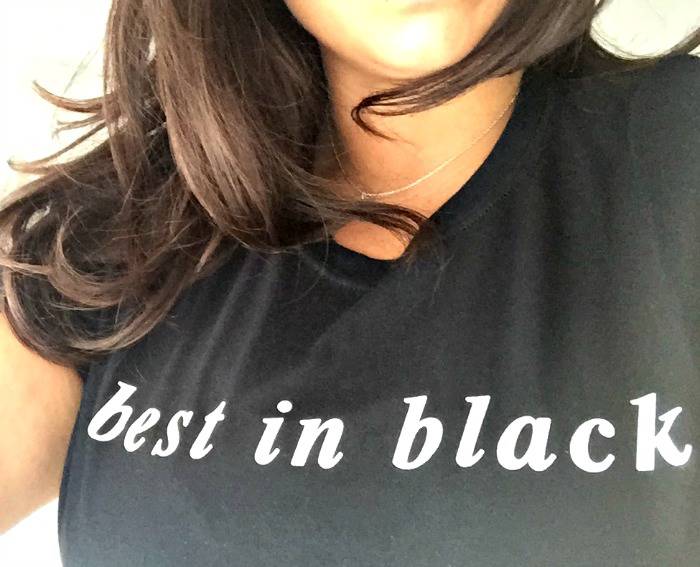 Now came the real test. You see there's a reason that I've not been the biggest fan of the slogan clothing trend. The sizing is normally so irregular that you order your size but instead spend ten minutes wrestling with a square of cotton barely bigger than a flannel before you realize that it's not going to work… ever.
Adolescent clothing is different, not only is their sizing pretty spot on but the quality of the fabric, cut and stitching really does set them apart from any competition. Best in Black has quickly become one of my off duty mum style staples and is the perfect simple outfit maker from working from home, to the school run and even withstood a gym session.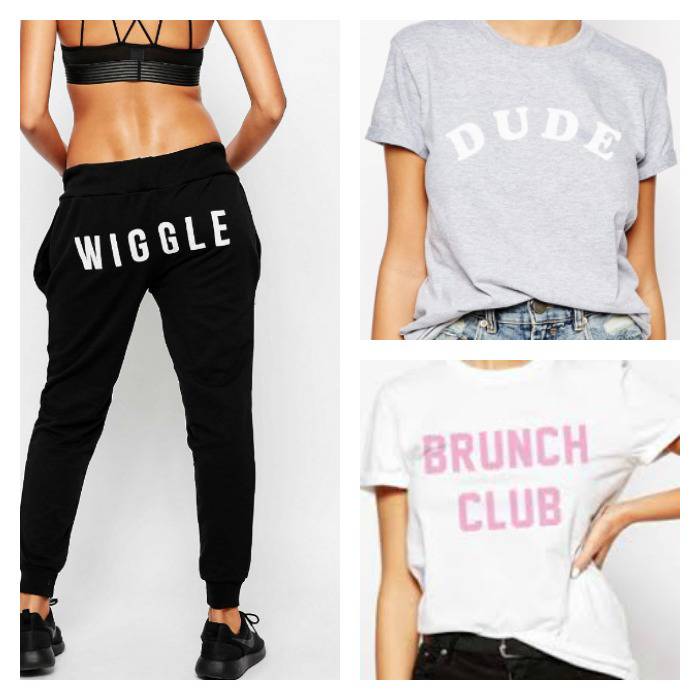 Thanks to Adolescent clothing my love of slogan clothing is alive for a while longer and now I'm just working up the courage to order the wiggle trackpants – I can totally pull them off right?!
Disclosure: I received Adolescent Clothing for the purpose of this review.