We all know the '48 Hours In…' formula: showcasing how much you can fit into 48 hours in a city – however when The Money Shop got in contact they had a slightly different challenge in mind. They wanted to see if we could spend 48 hours in a European city for £200 including accommodation, #TMS200 oh and that's for both me and Boo!
I set to work trying to pick a city – it didn't take long for us to set our hearts on Athens. The capital of Greece is about as far away as you can get in Europe and I loved the idea of getting our culture on… oh and don't forget the glorious weather.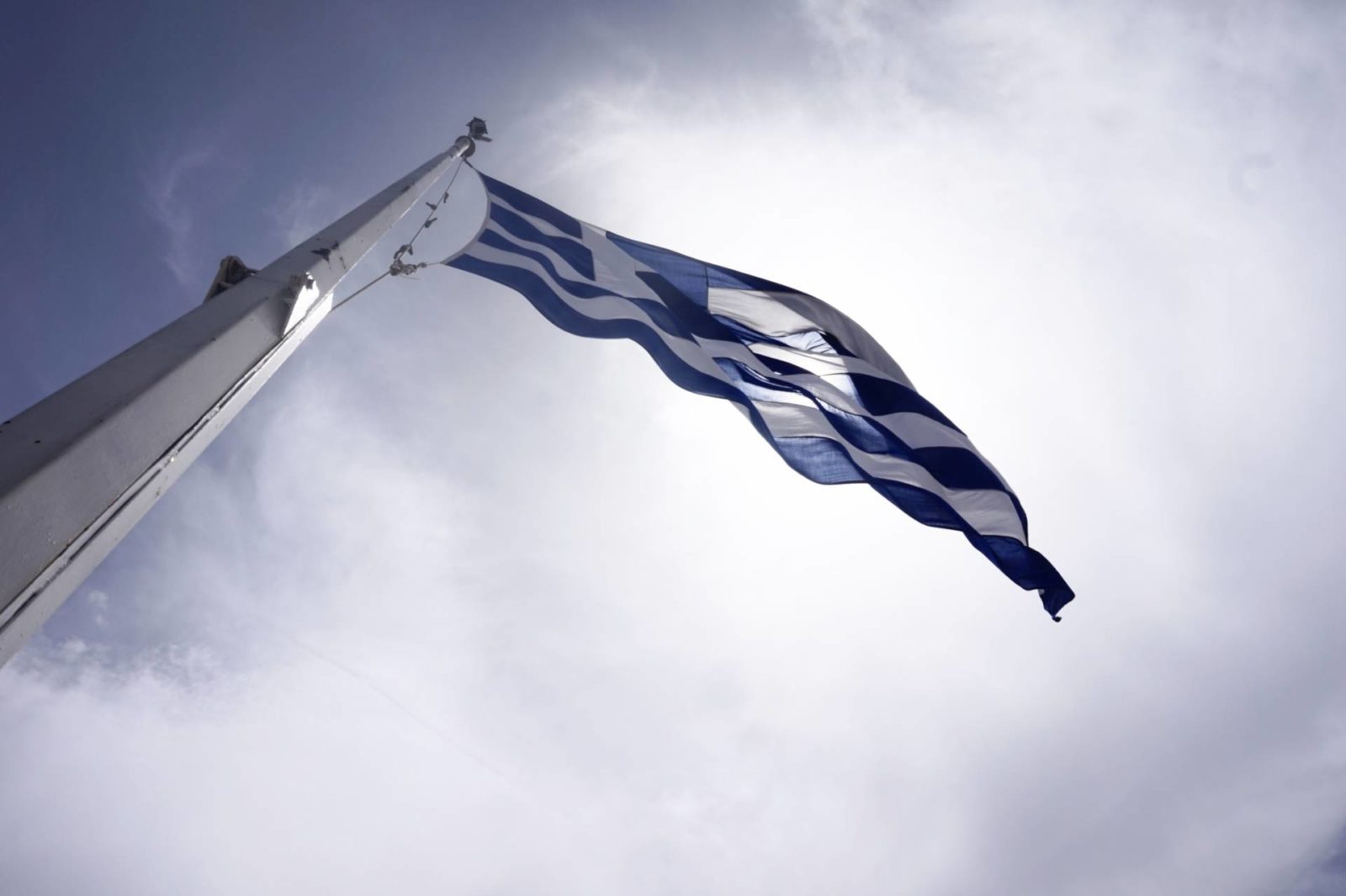 We picked up our Euros a few days before we set off to Athens from our nearest The Money Shop, offer a competitive exchange rate and it rivalled some of the best rates available that day.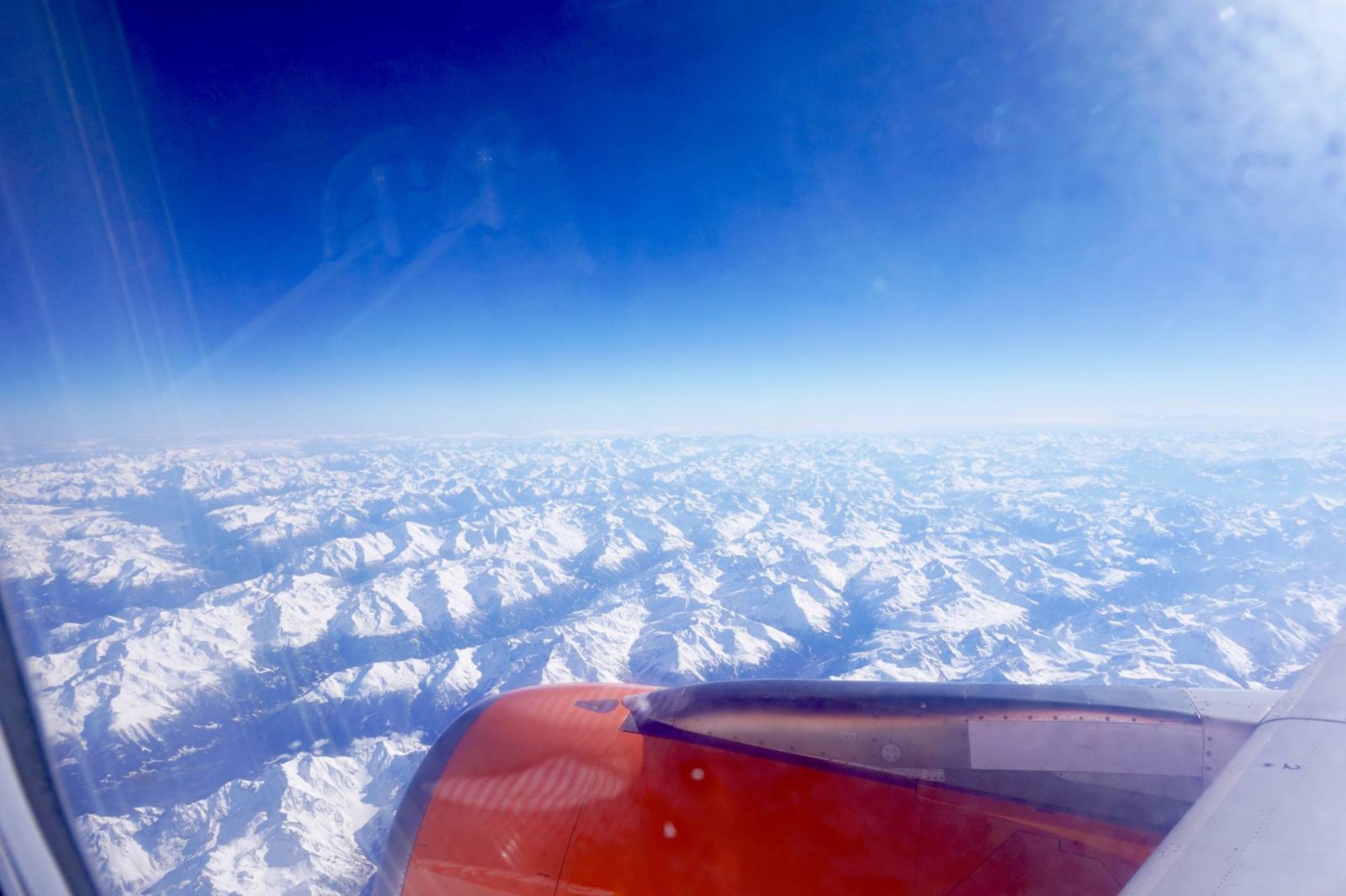 Travel
Flights weren't included in our budget, but you can pick up fairly cheap flights if you search the usual budget airlines with a flight time of just under 4 hours form London. It goes without saying that a big way to save money on a city break is to take cabin baggage only – find out what's in my hand luggage beauty and liquids. We flew with Easyjet and I have to say big thanks to Reuben and his team for their amazing service on the Saturday afternoon, they really did go above and beyond. Athens airport is situated some distance from the city centre and a taxi to and from wasn't an option budget wise. I would definitely recommend using the metro – it's super easy to navigate and since the hosting the Olympics in 2004 the infrastructure is clean, safe and reliable. A 3 Day Tourist Ticket costs €22 for an adult and all children aged 6 and under travel free across the entire network. The travel ticket included one round trip to the airport which is great value and freed up our budget.
Accommodation
I was realistic about our options when looking to book somewhere, hotels would have completely blown our budget so it was time to get searching on Air BnB. My biggest tip when looking at Air BnB options is to not compare your room/apartment to a hotel; they are completely different. We stayed with Anna who lives less than a 5 minute walk from a metro station and we had a typically Greek experience, she was like our mother for our stay, so hospitable and welcoming – I think we have a friend for life! And the best part? Two nights stay cost £50 including a lovely breakfast each morning… amazing value.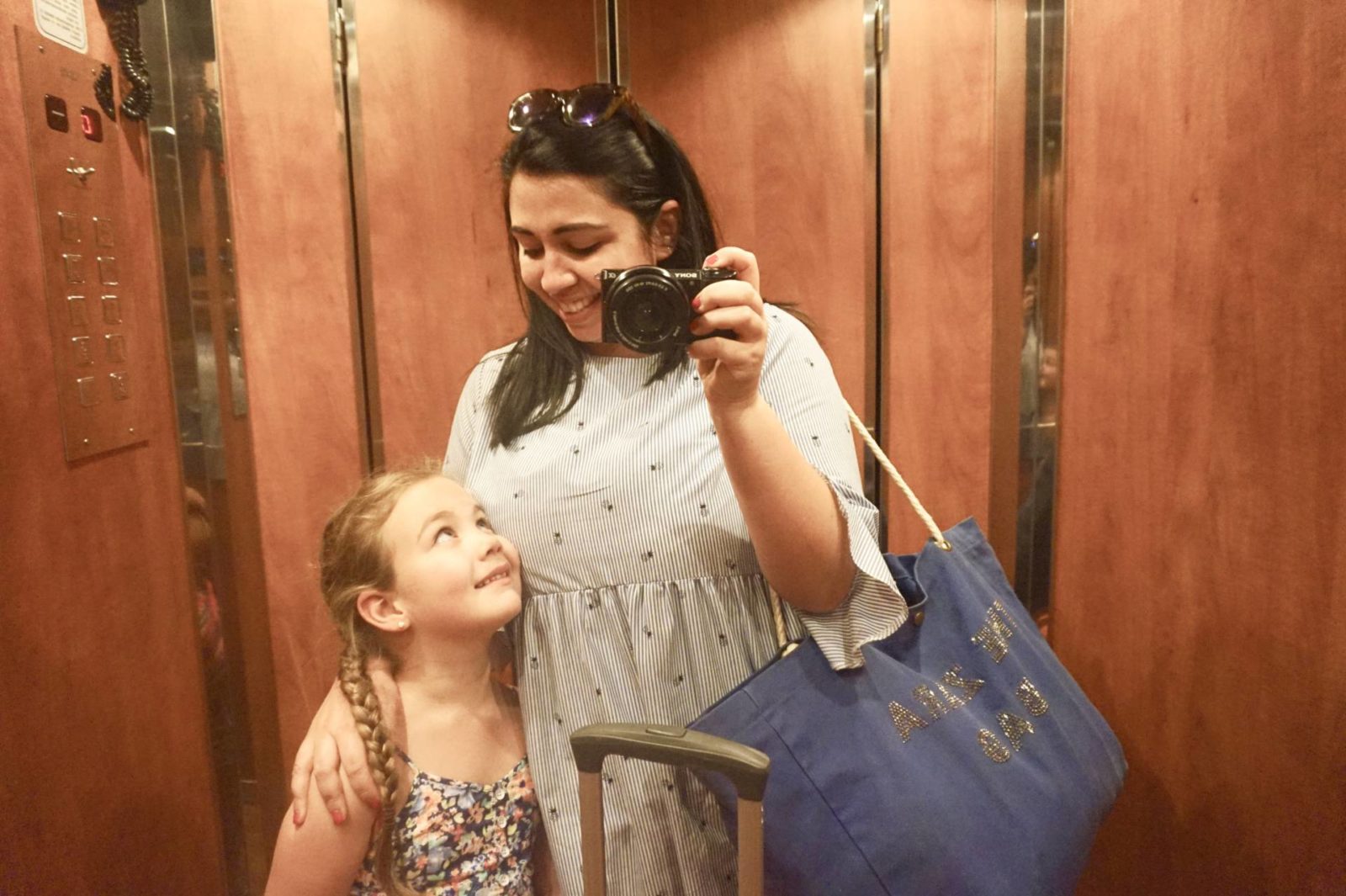 Sightseeing
Now you can't come to Athens and not get swept up with all the culture and sightseeing opportunities. First on our list was to head to Acropolis for the climb (I can't be trusted to give an unbiased view on how hard the climb is, as I was required to carry Boo for large sections of it!). The cost to enter Acropolis is €20 for me and Boo again was free. This included the Theatre of Dionysus Eleuthereus, Temple of Athena Nike, Erechtheion and the unmistakable and Parthenon. By the time you queue for your ticket, climb Acropolis and are culturally consumed by everything that awaits you at the top you can easily spend a 2-3 hours here; we kept saying we were leaving then one of us would spot something new and we'd be transfixed again.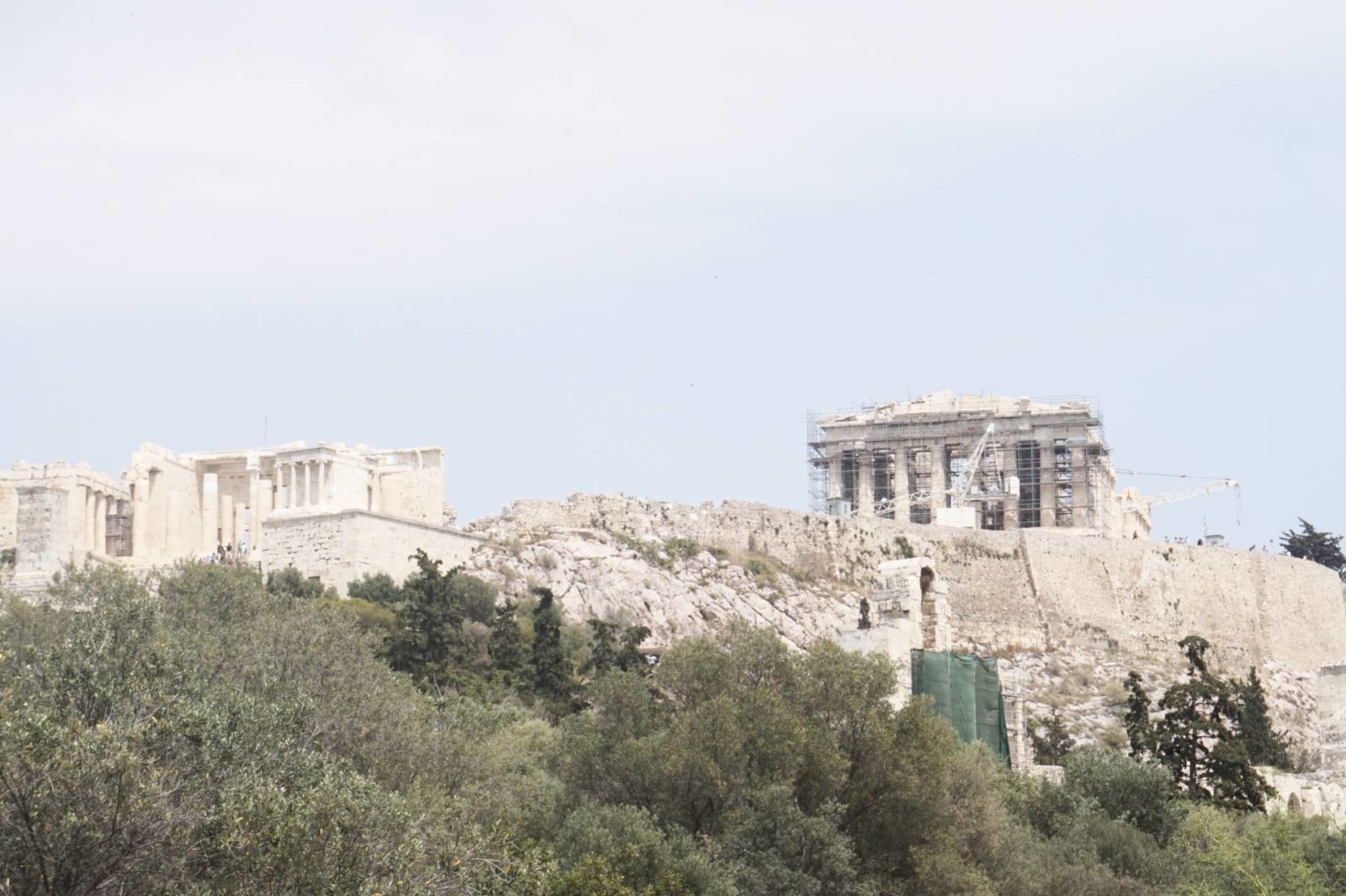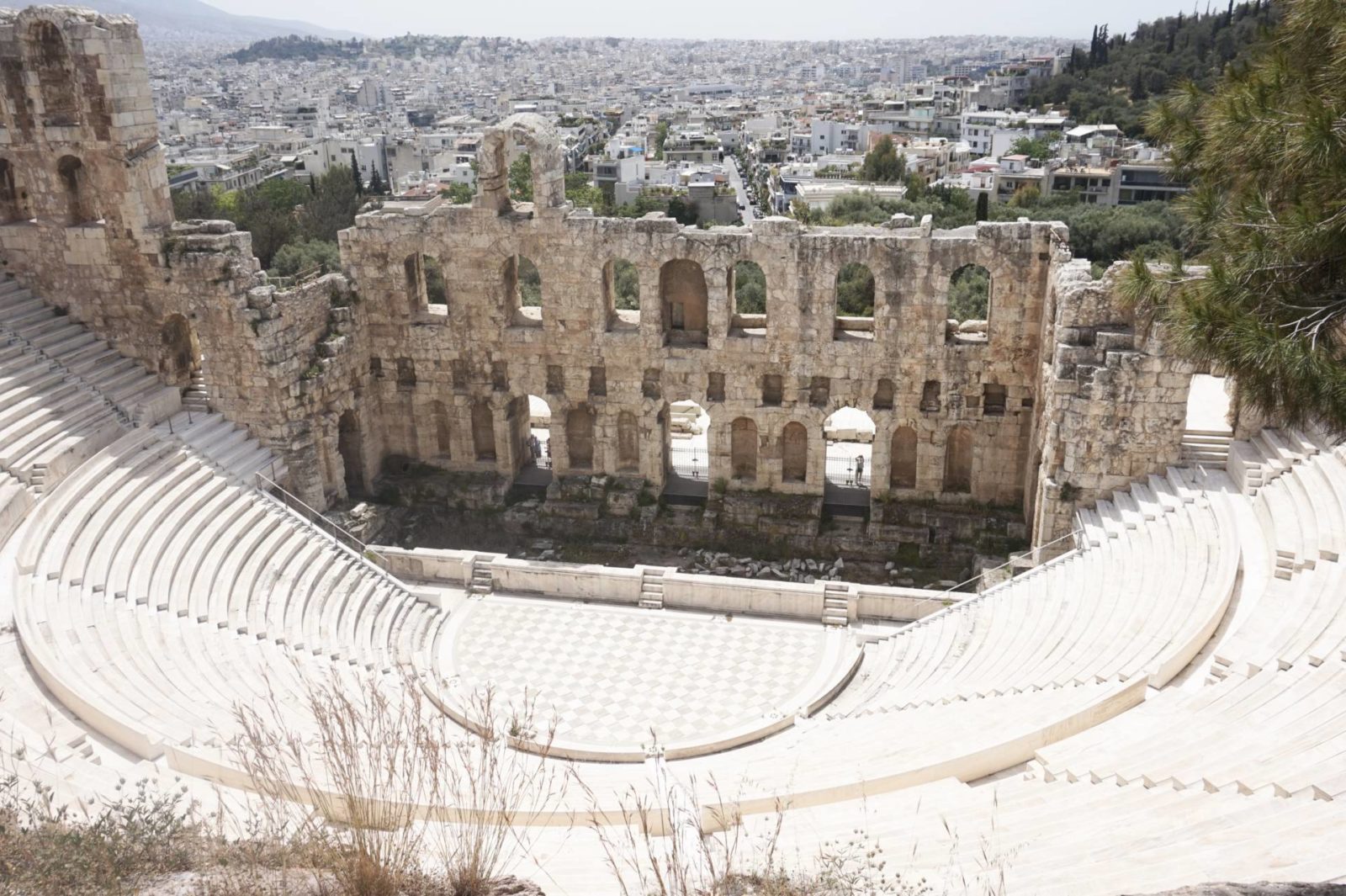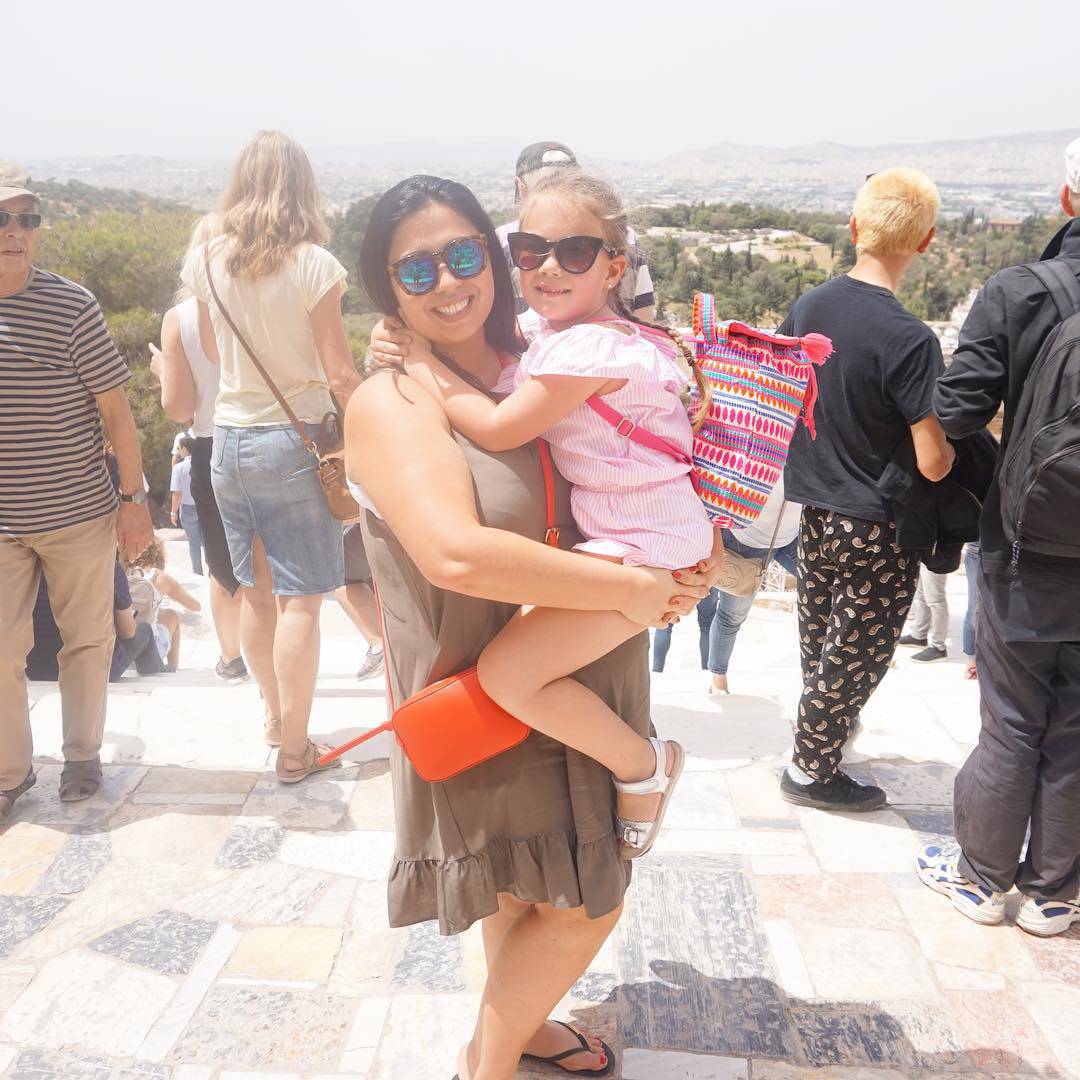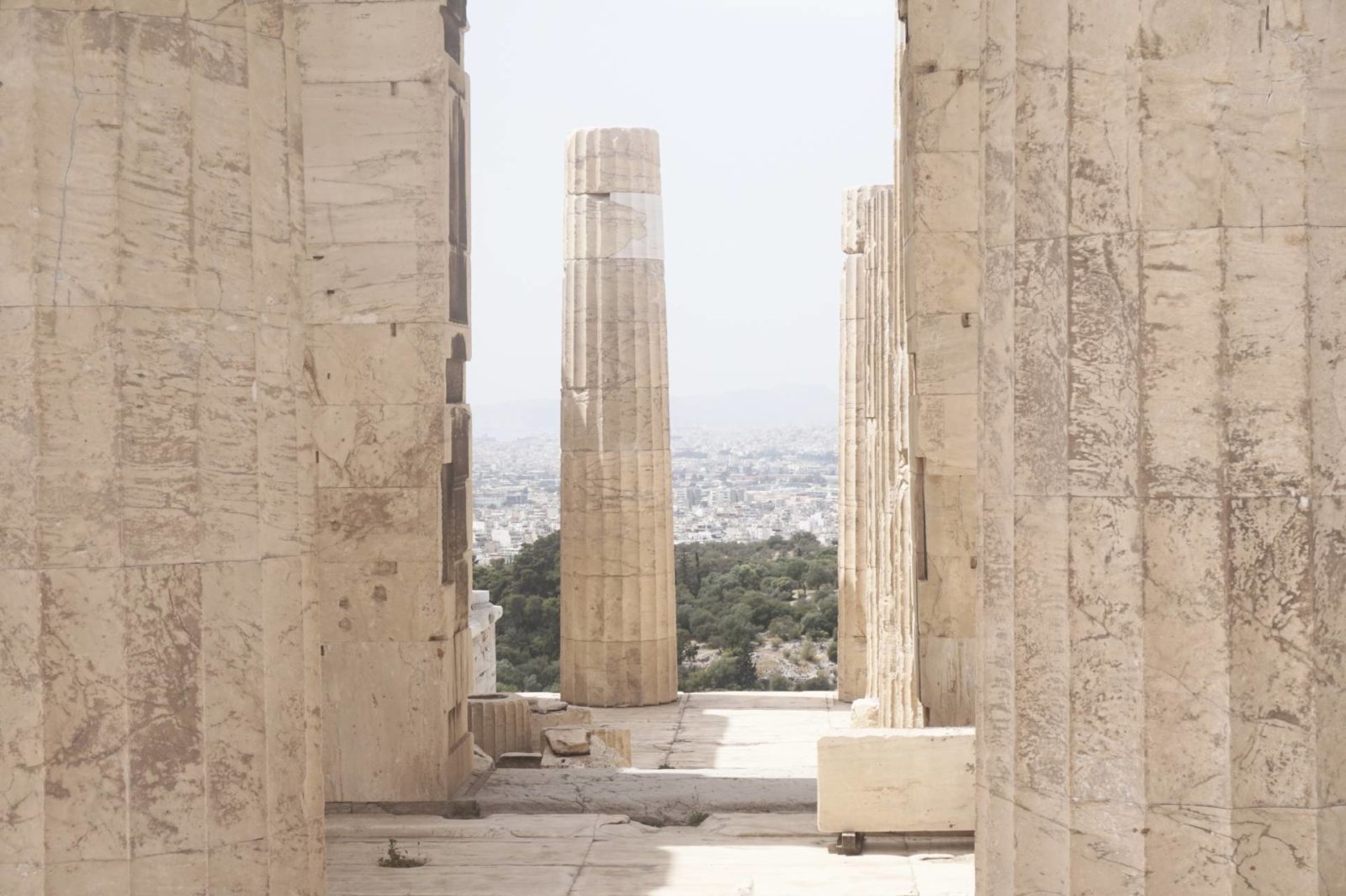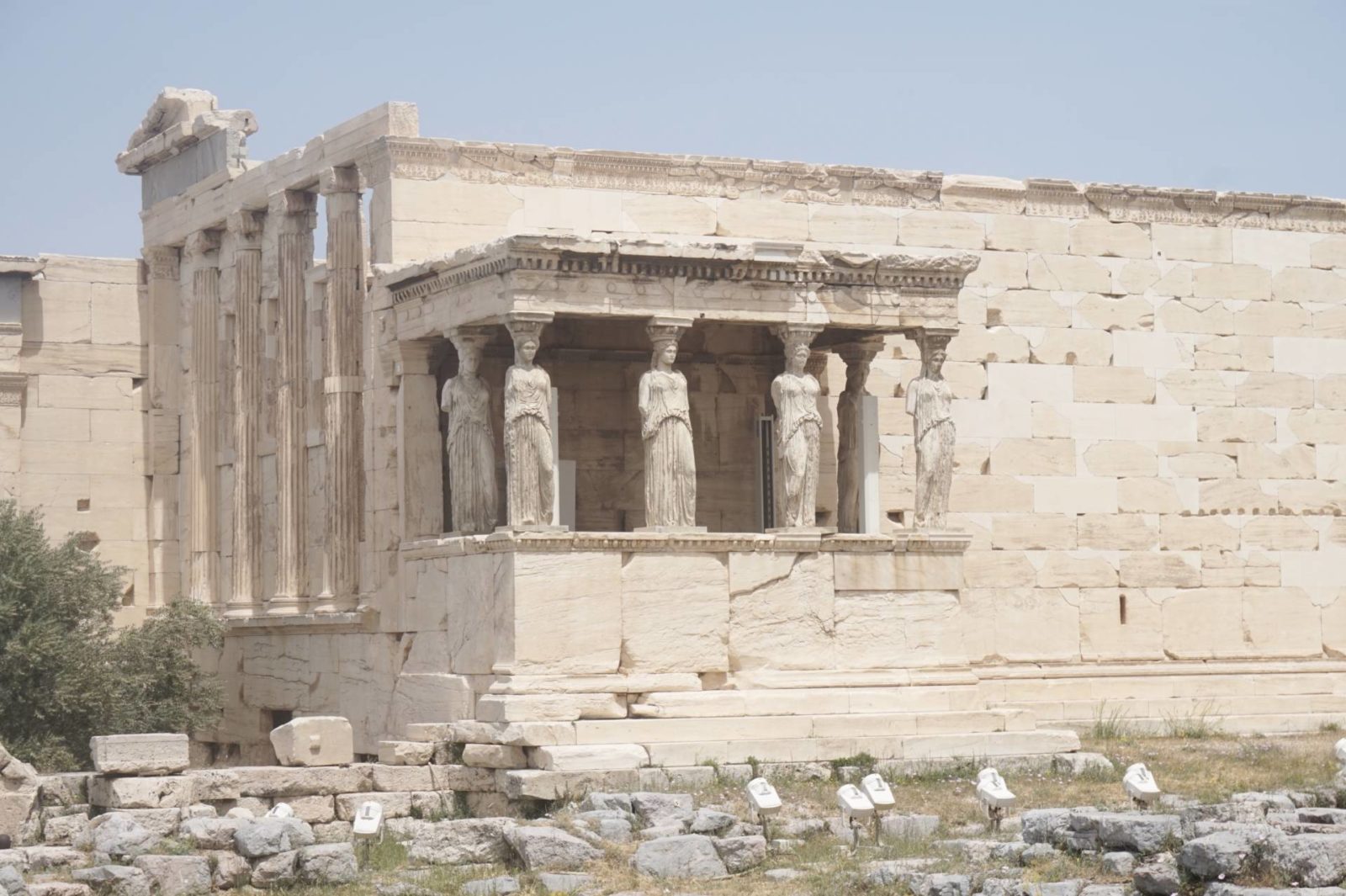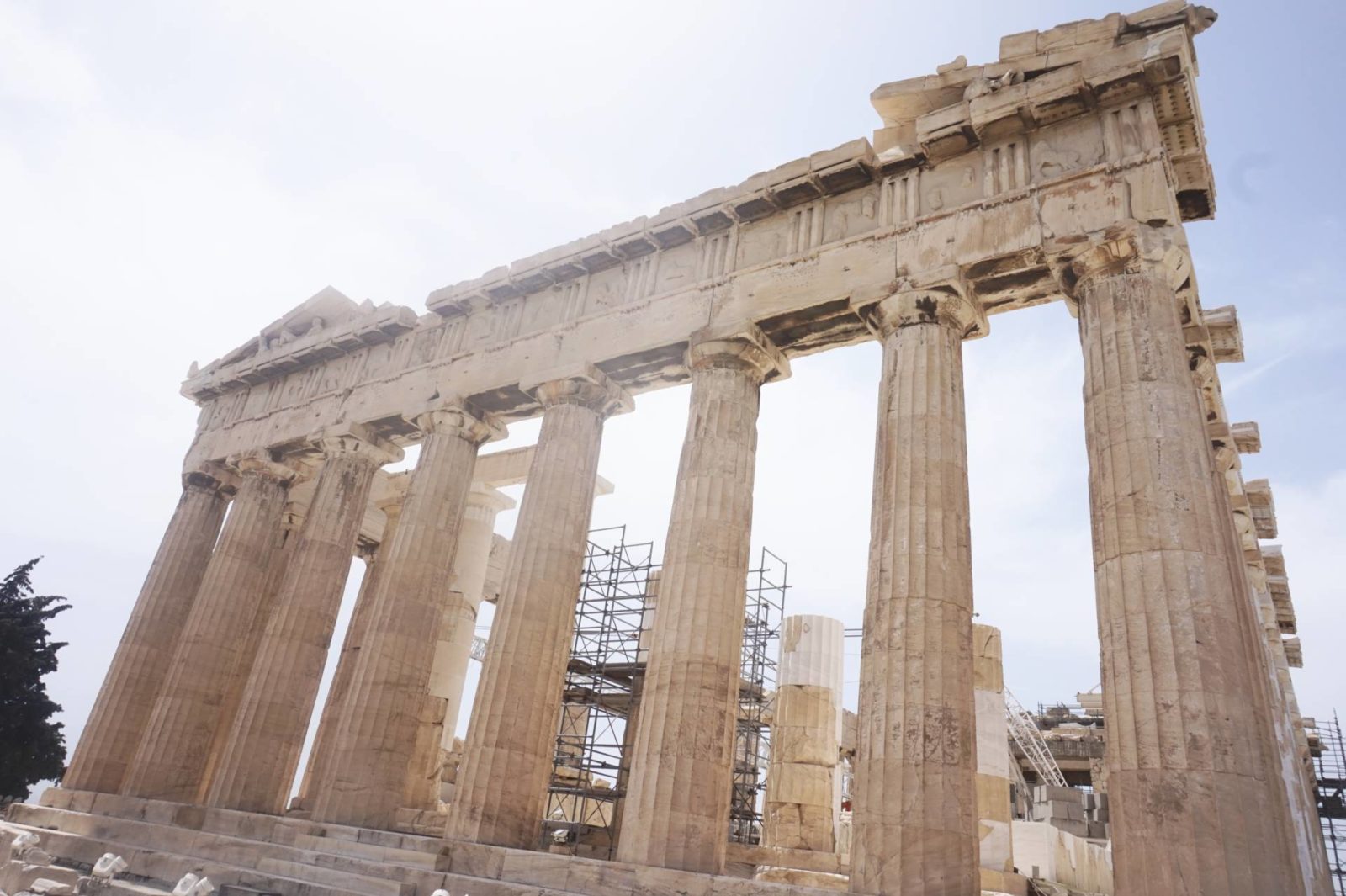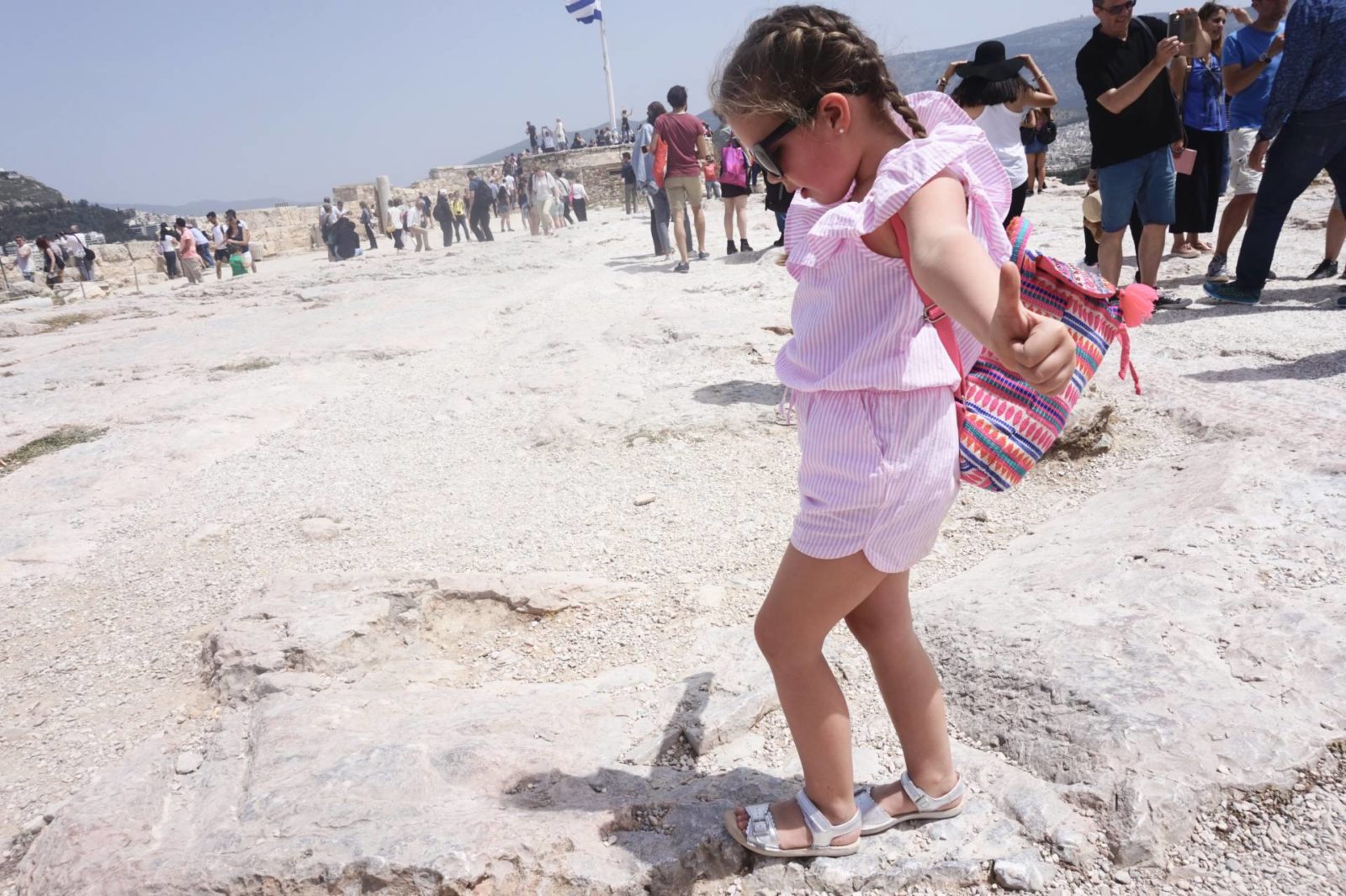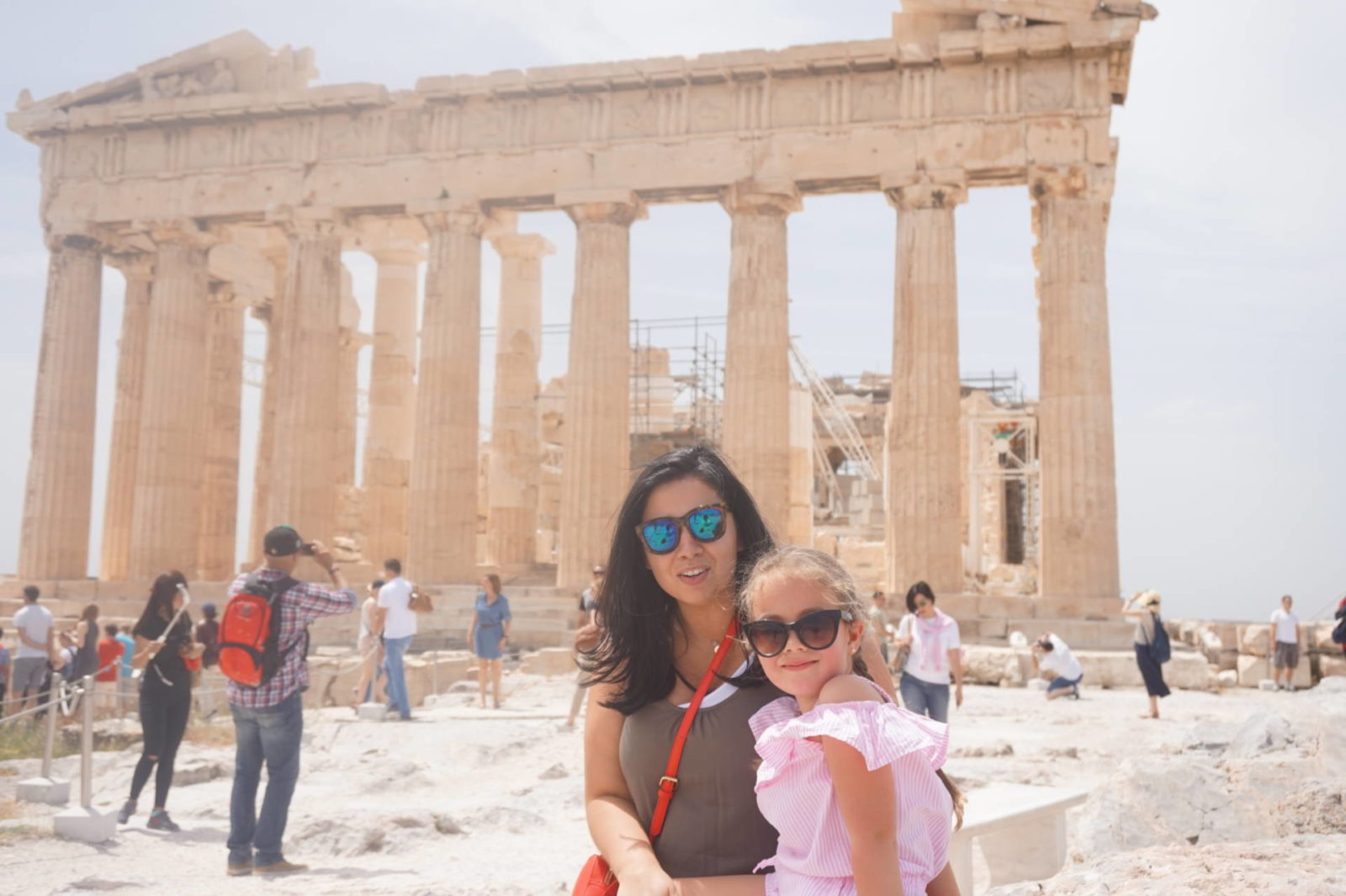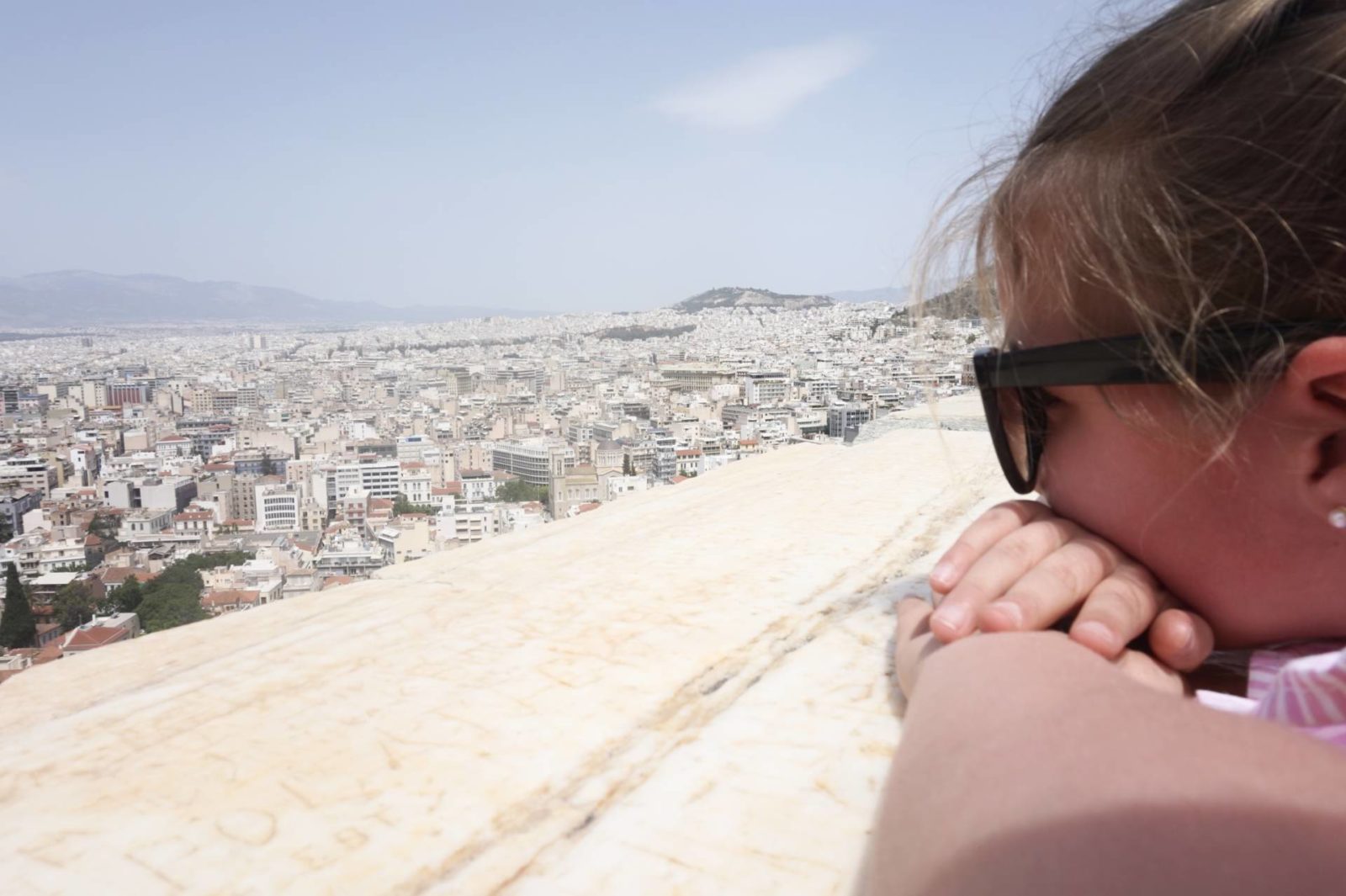 Another 'must' is the Plaka area – made up of the largest warren of streets and squares, the Plaka area is the place to head to chill out and soak up the atmosphere of Athens, me and Boo enjoyed wondering the streets, eating lots of ice cream, picking up a few fridge magnets as souvenirs – not to mention Boo's new gold coloured athenian leaf crown!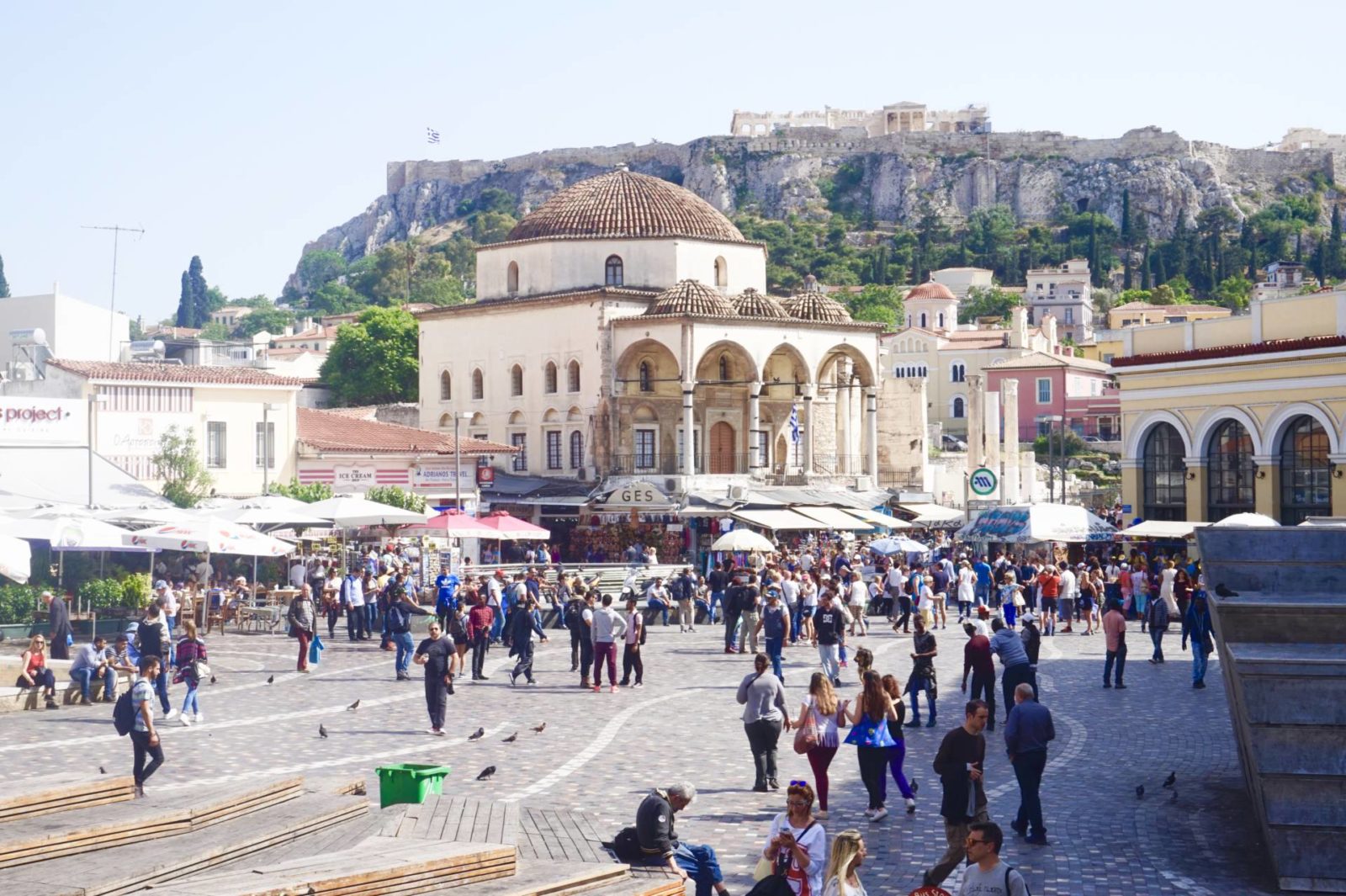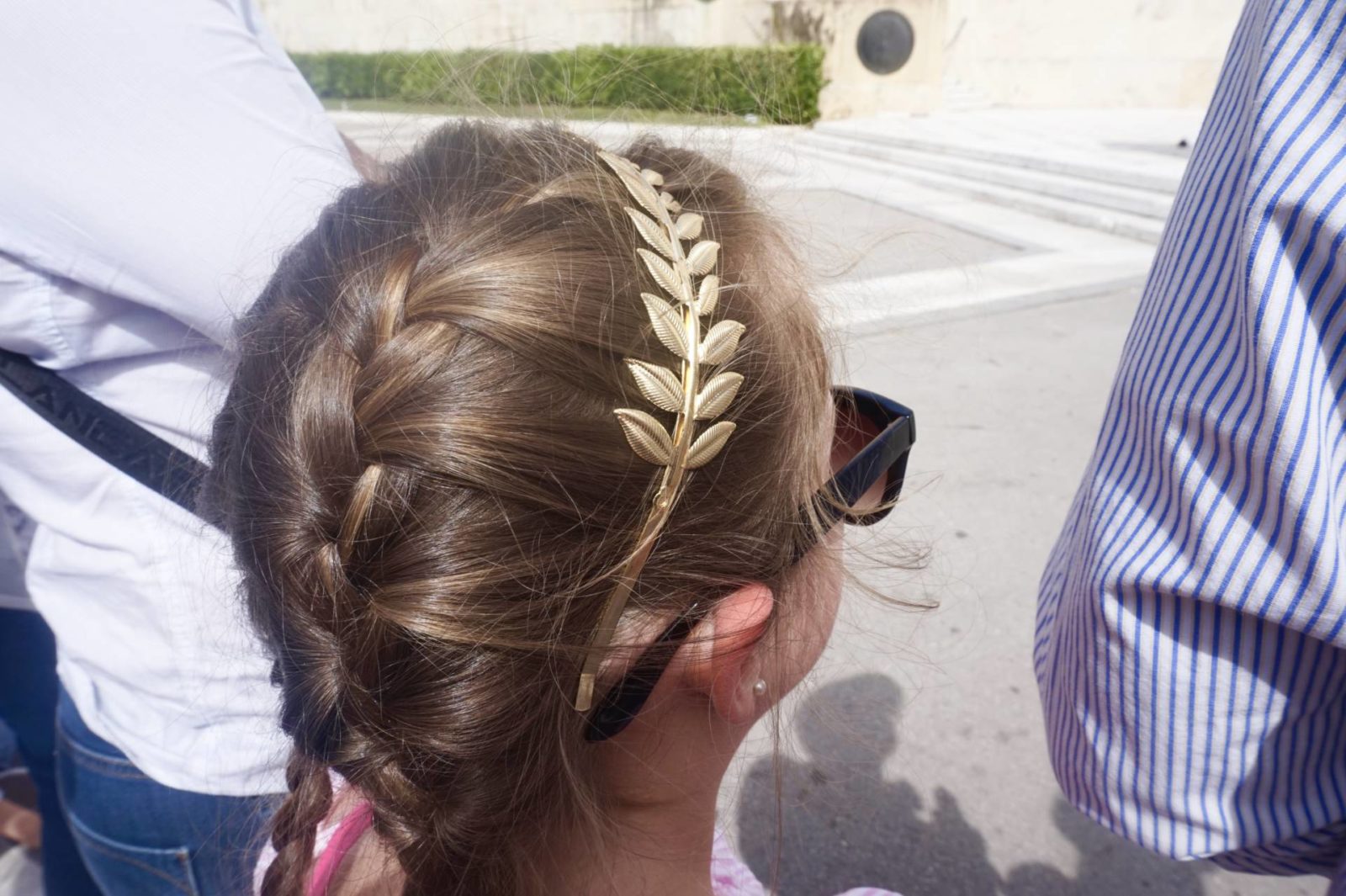 Whilst we were enthusiastic as to how much we could culturally cram into 48 hours we were also realistic – there was no way we were going to be able to do all the museums and wander round every temple and archeological sight; so we did the next best thing: Tour Bus. For €20 you can hop on and off City Sightseeing's red bus – the same company I'd used when I was in Berlin (Boo again was free, result!) and we received a voucher for a free water and Brushcetta in Syntagma Square. We could hop on and off (and on again) as many times as we liked over a 24 hour period and it was the best way for seeing all the sights while resting our legs – we still managed to walk over 18km in two days!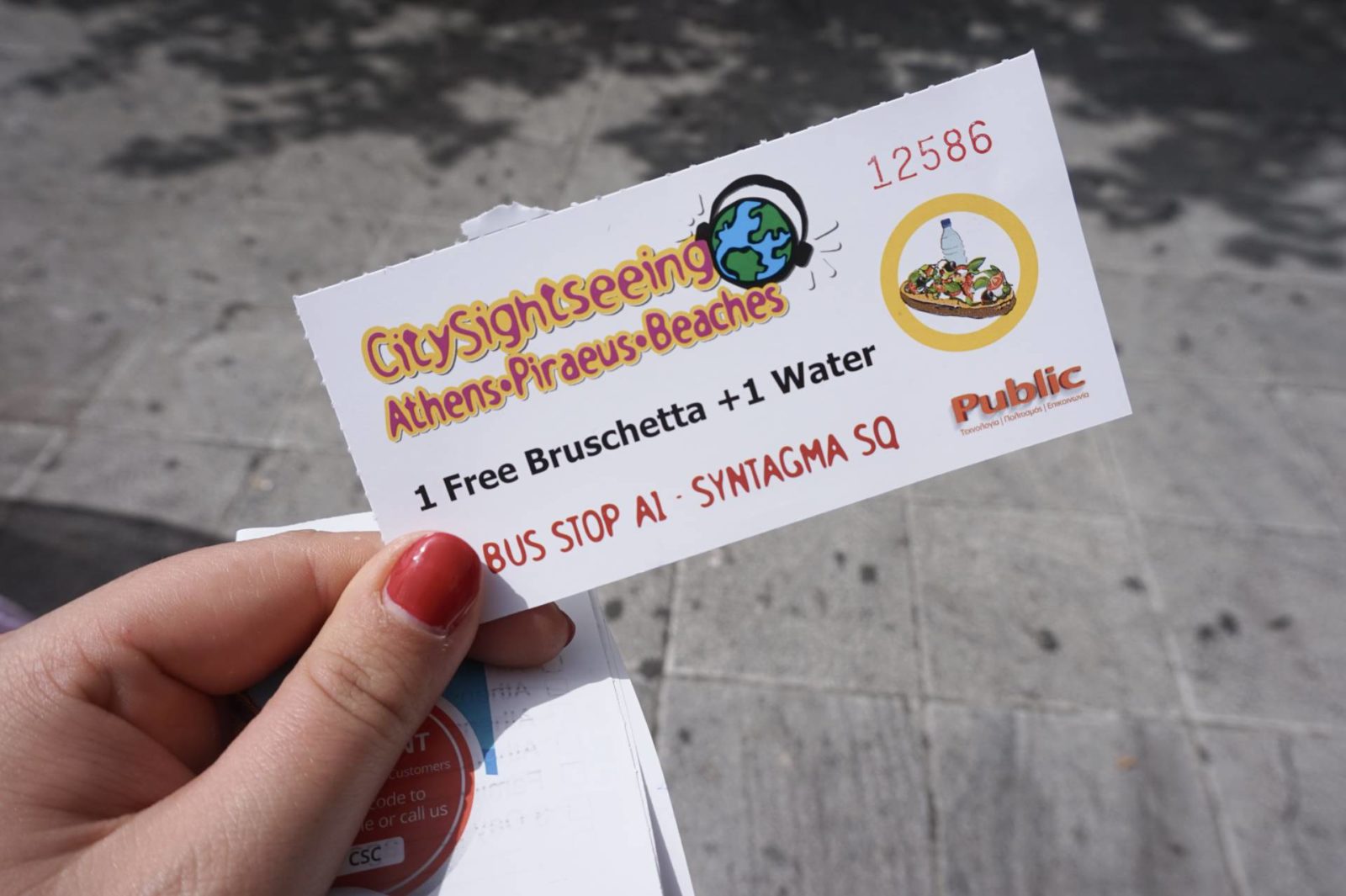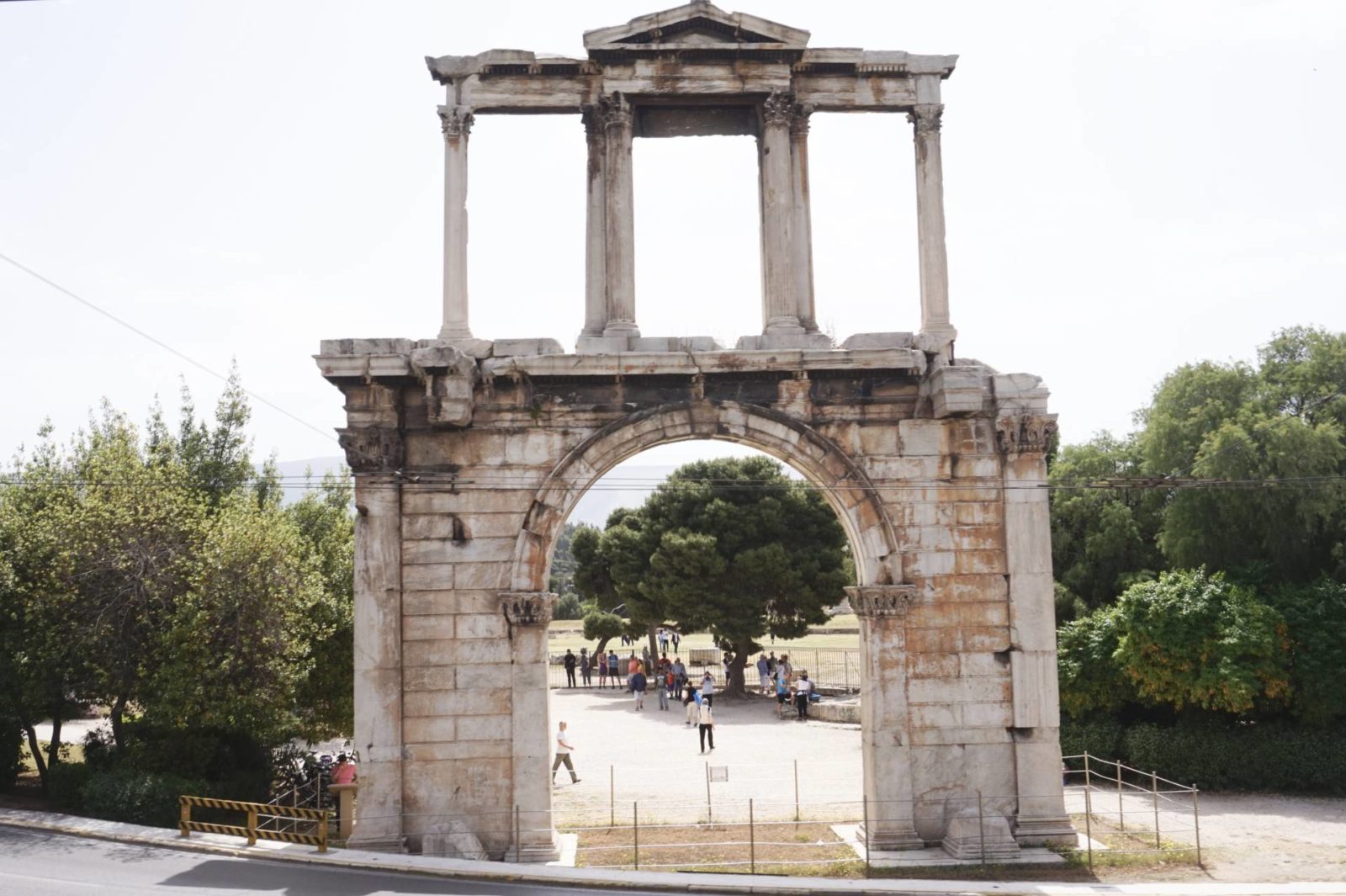 Boo was excited to watch the changing of the guard at Syntagma – Greece is after all the birthplace of modern democracy and government. The changing of the guard takes place every hour on the hour, even during the night and is a great ceremonial display of Greece's commitment to remembering their deep ad rich history. Fun fact for you: did you know that the soldier's skirts have 400 pleats in them to represent the 400 years of occupation by Turkey, and each soldier is responsible for ironing their own skirts!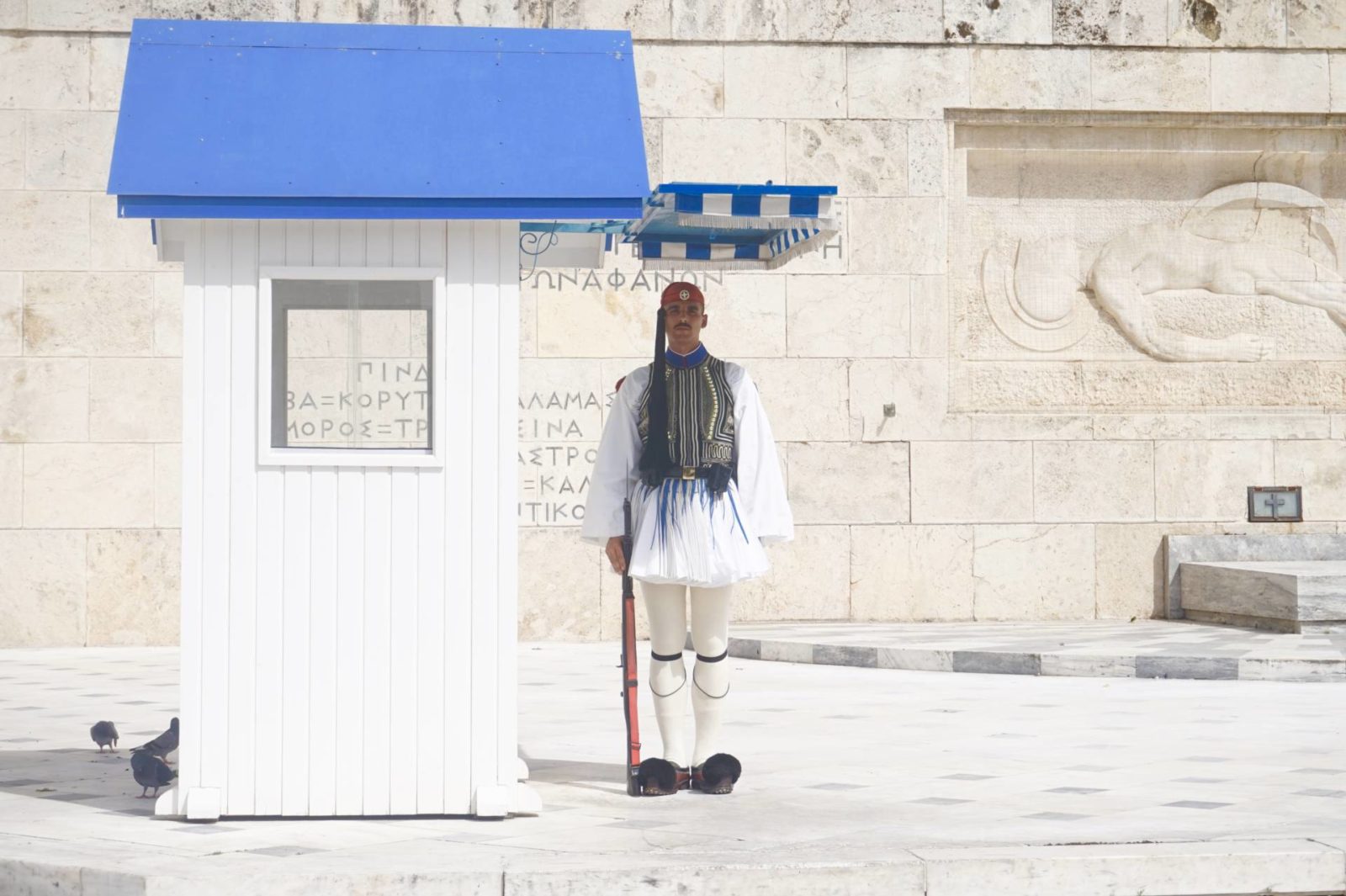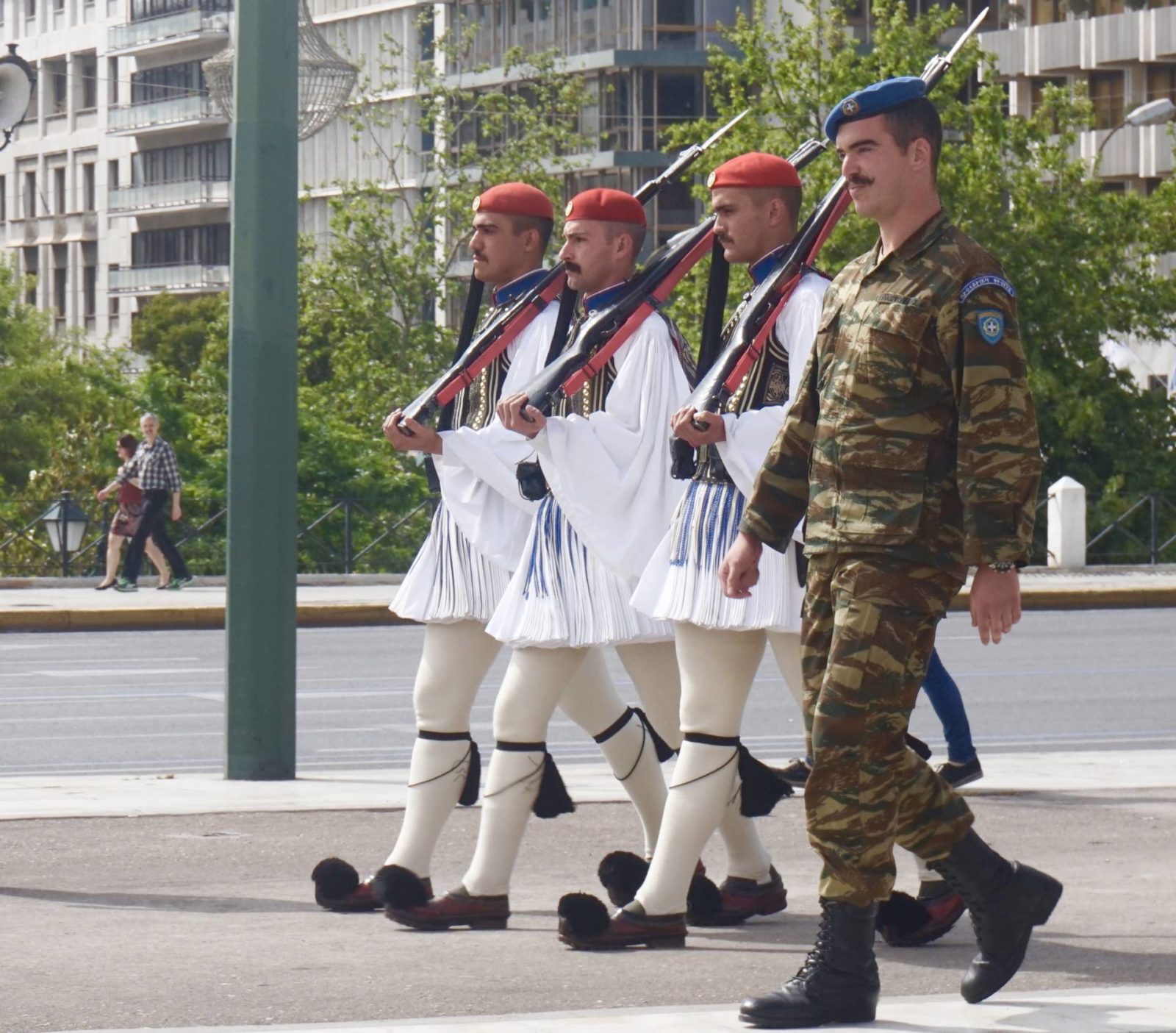 Another must see for us was Athens Cathedral, the ornate decorations inside are breathtaking it's a perfect oasis of calm within what is one of the nosiest cities I've ever visited.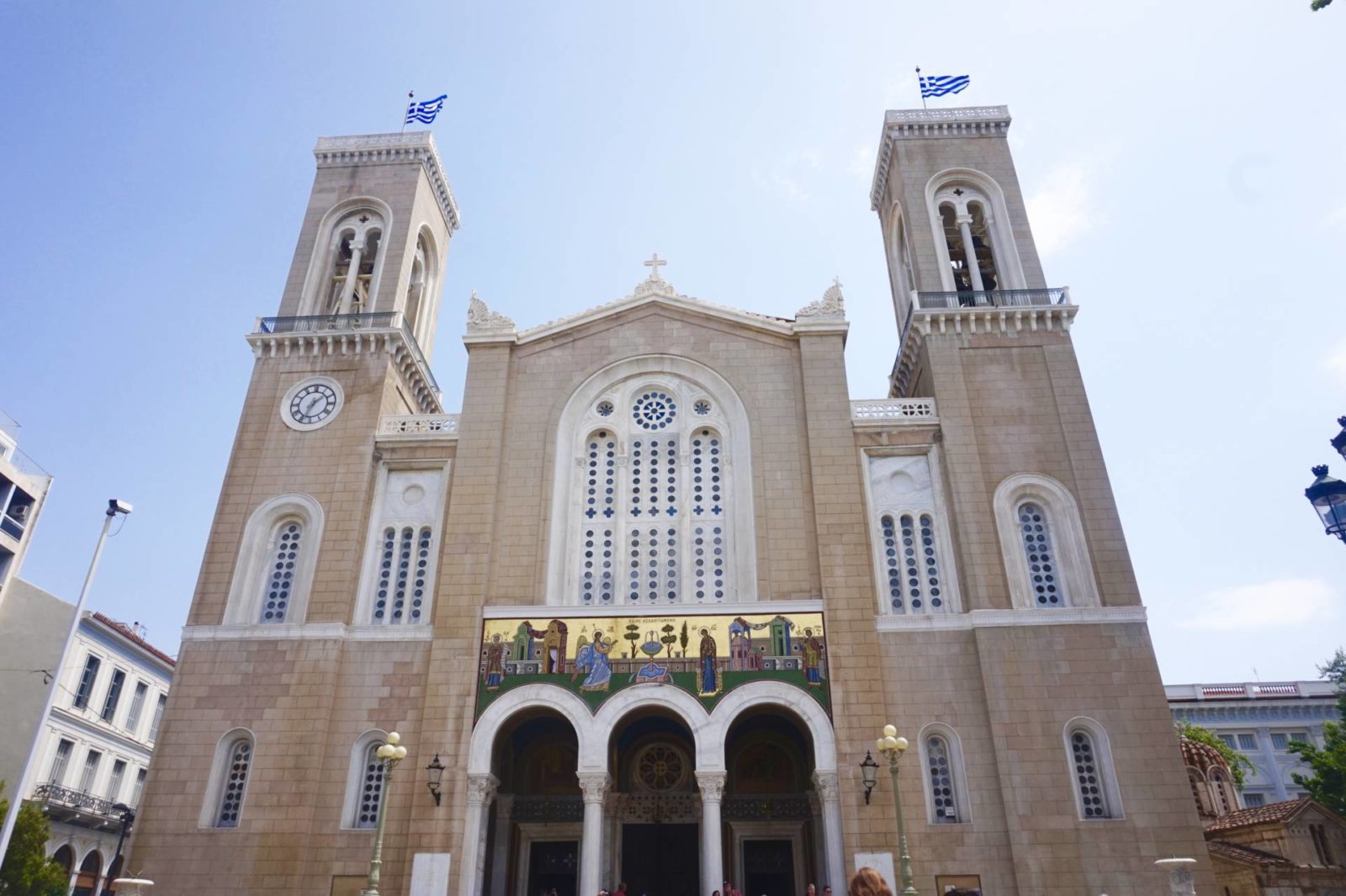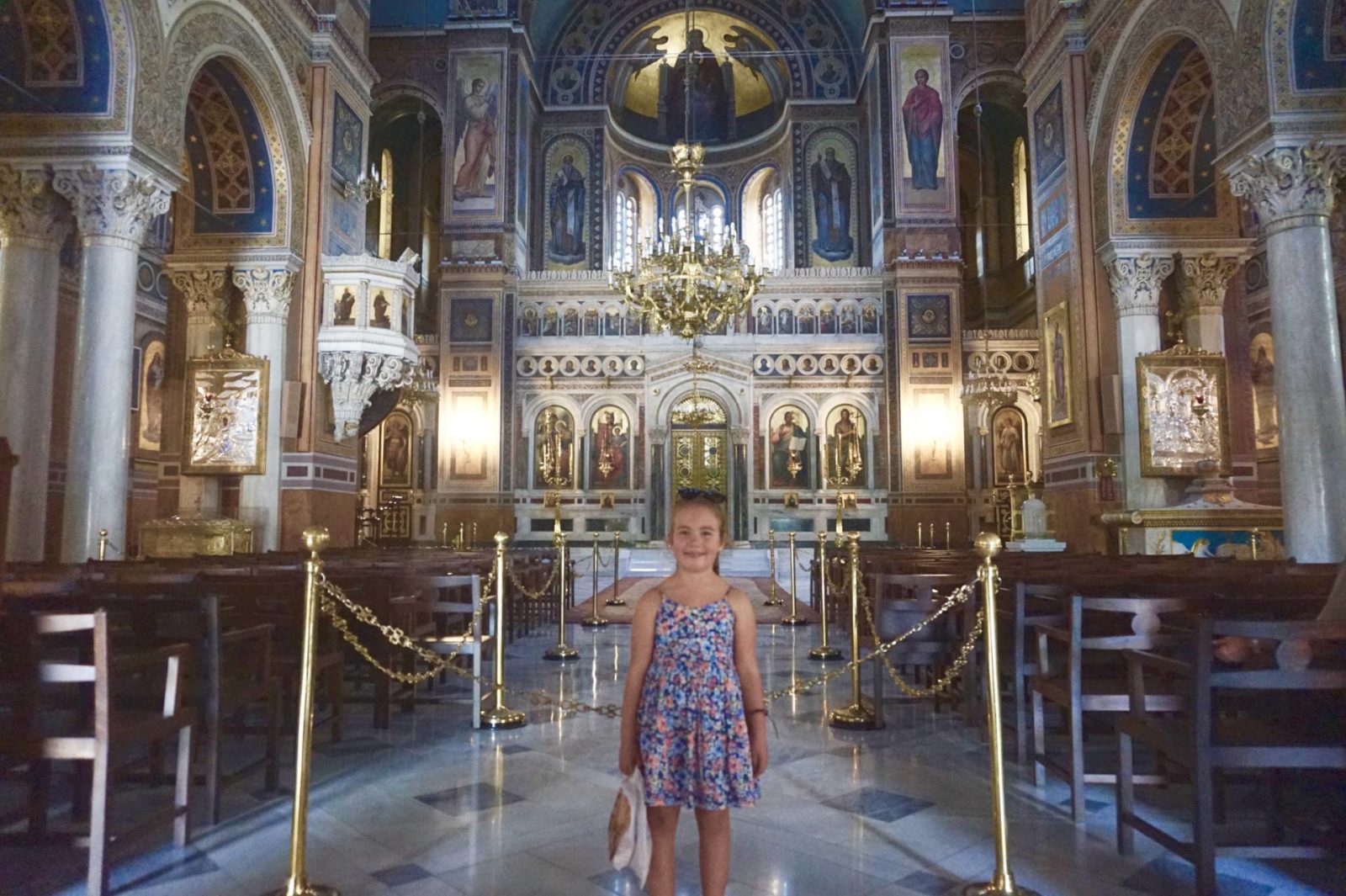 As you can see there was just so much to see and do in Athens, that 48 hours was never going to be be enough time but I'm confident that we packed in as much as humanly possible and when you take into account that Boo is only 5, I'm proud of just how much energy she had!
Food and Drink
As we had breakfast included in our Air BnB, I was confident that food wouldn't eat up too much of our budget. Lunch was super easy, we indulged in the delights of Athen's street food both days. My top tip is to head where the locals are eating. It didn't take us long to find a food gem deep in the Plaka district; I enjoyed a lamb kebab roll and Boo a chicken souvlaki with a drink between us for less than €5 – unbelievable value and tasted amazing; so much so that we had exactly the same for lunch on day two.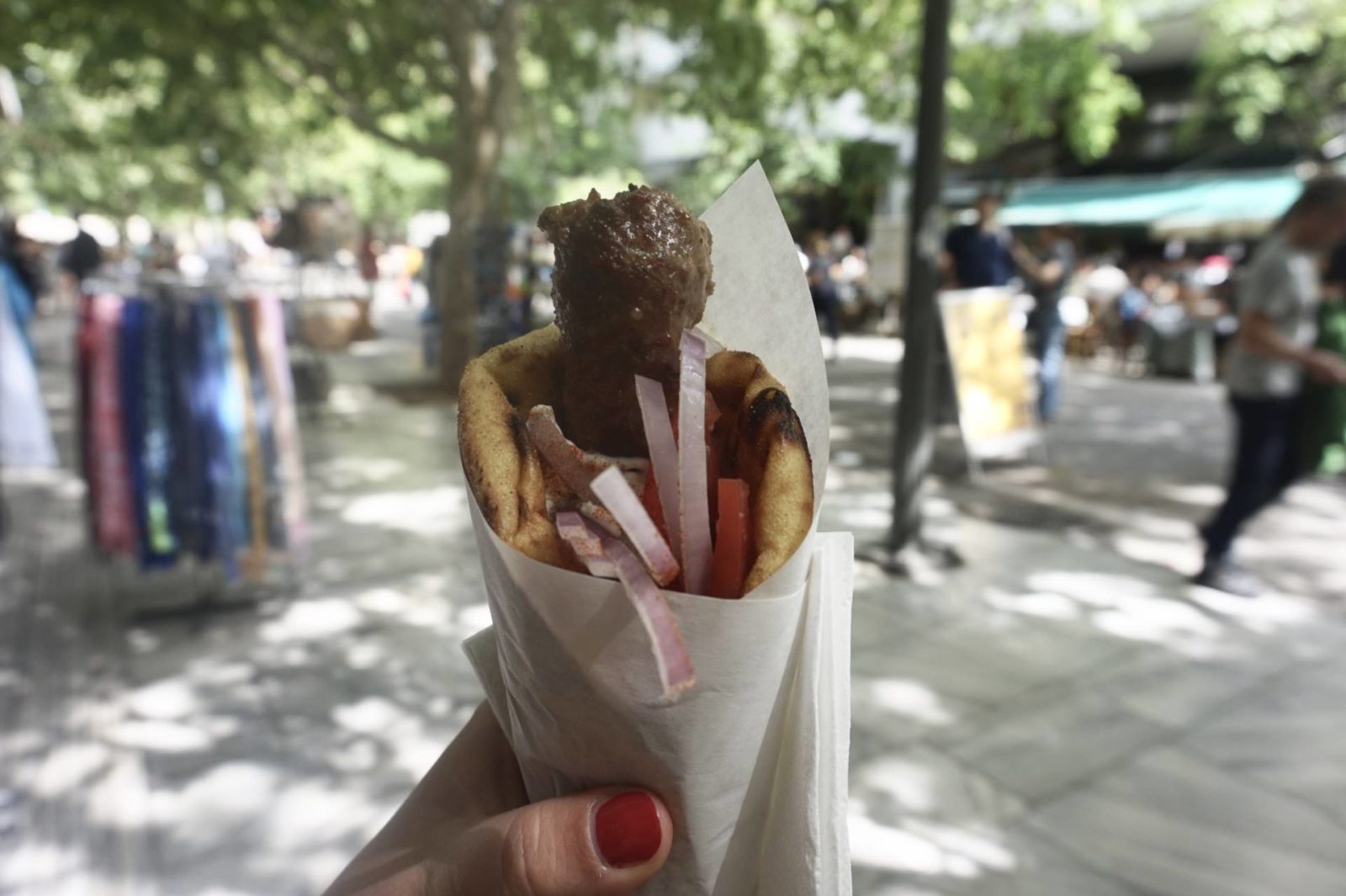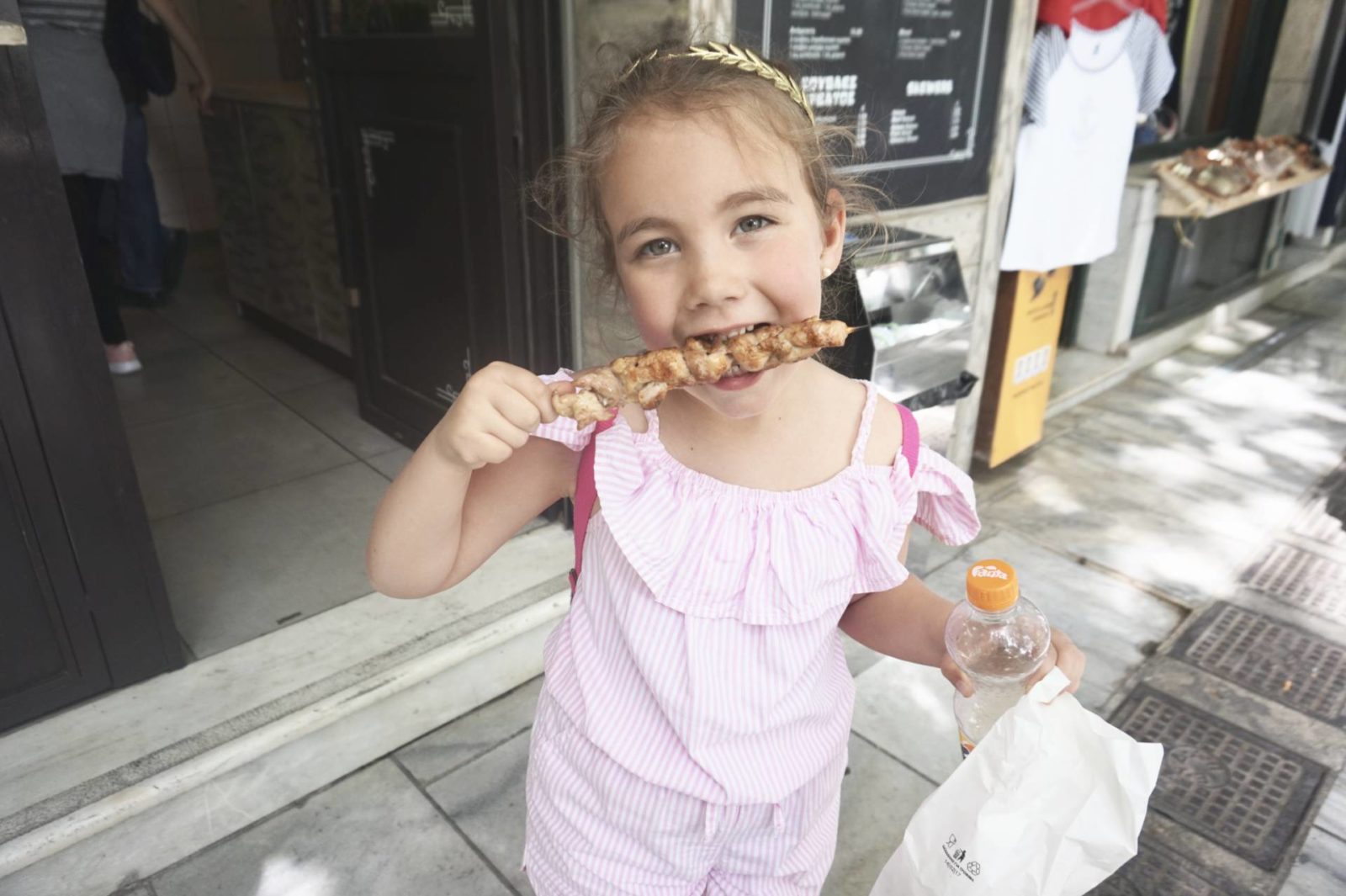 The glorious heat (did I mention that it was SUPER HOT!!) meant that apart from cooling drinks and ice creams we weren't too fussed for snacks throughout the day. I can hand on heart say that their pistachio ice cream is well worth breaking the diet for… you've been warned!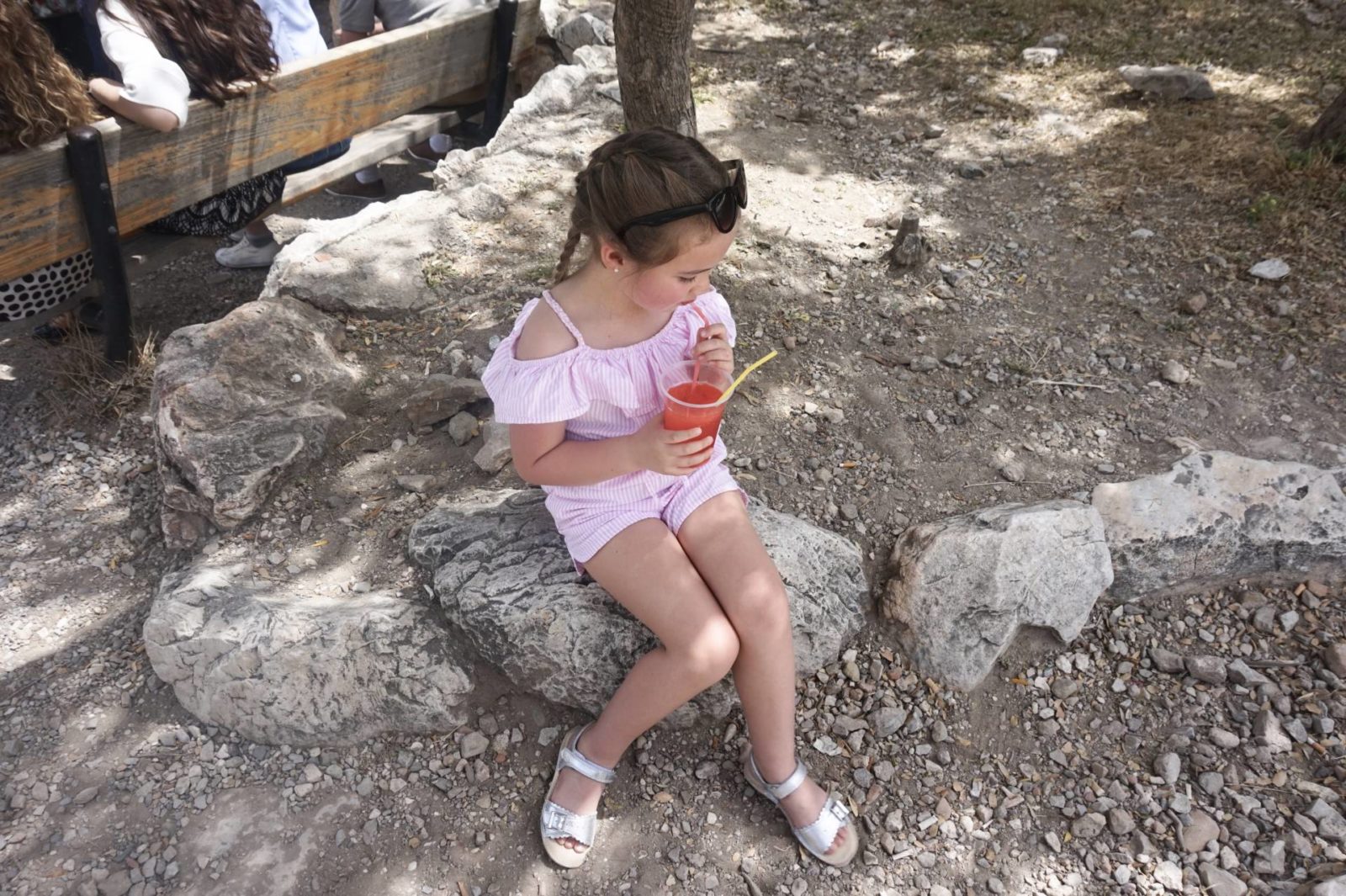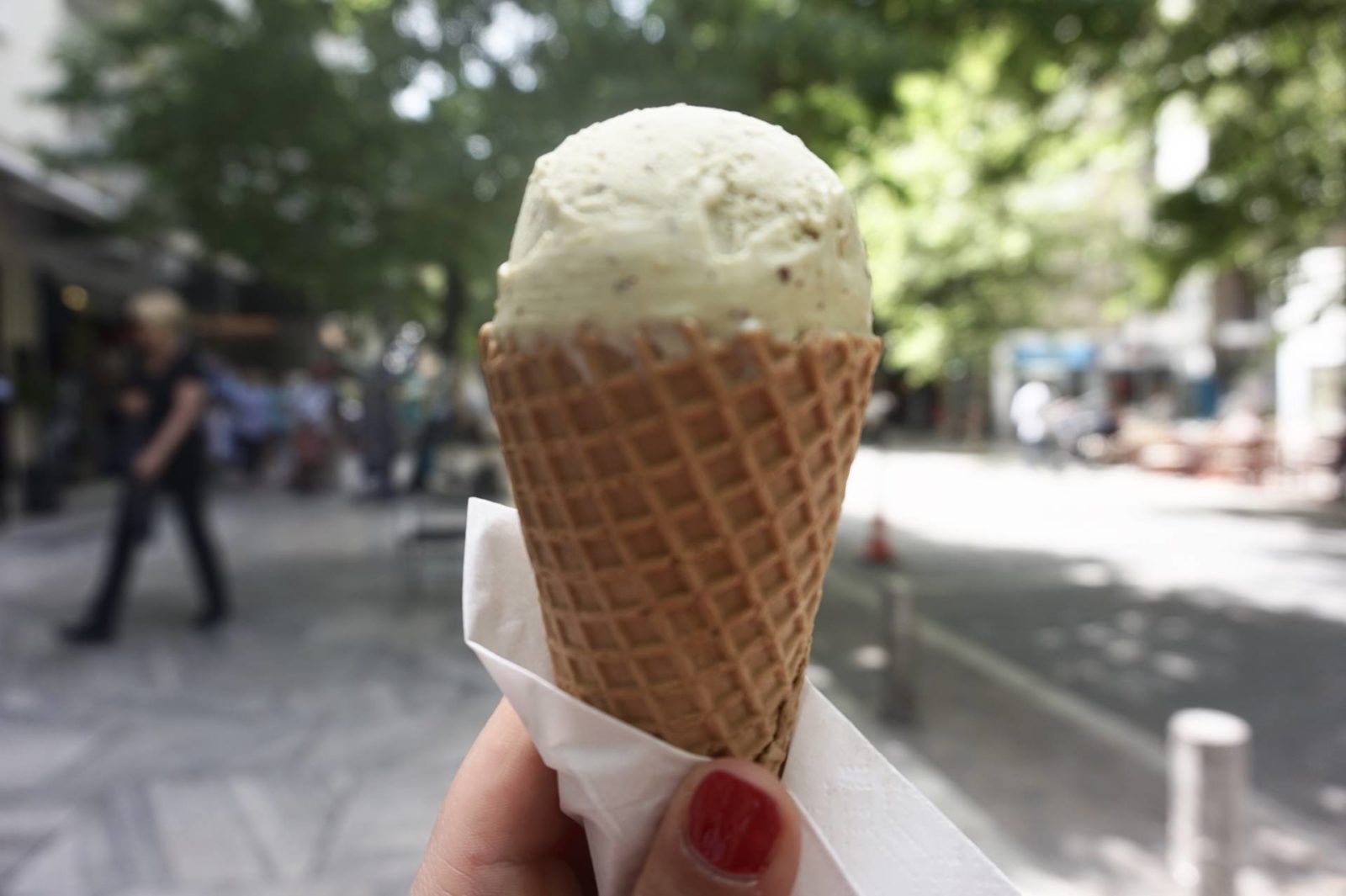 Now I was determined that I wanted to inject some luxury into our budget city break so decided that we'd attempt to dine out somewhere really nice so we wandered the Plaka district as the sun began to set on day one until we stumbled upon Terina: a fusion of traditional Athenian cuisine and modern Greek dishes. I discovered that good Sangira isn't exclusive to Spain (who knew!) ate amazing Mousaka while Boo tucked into pizza and tzatziki and best of all we laughed and laughed over we have no idea but as you can see by Boo's face it was hilarious! And the best part? Our delicious meal with drinks came to €34.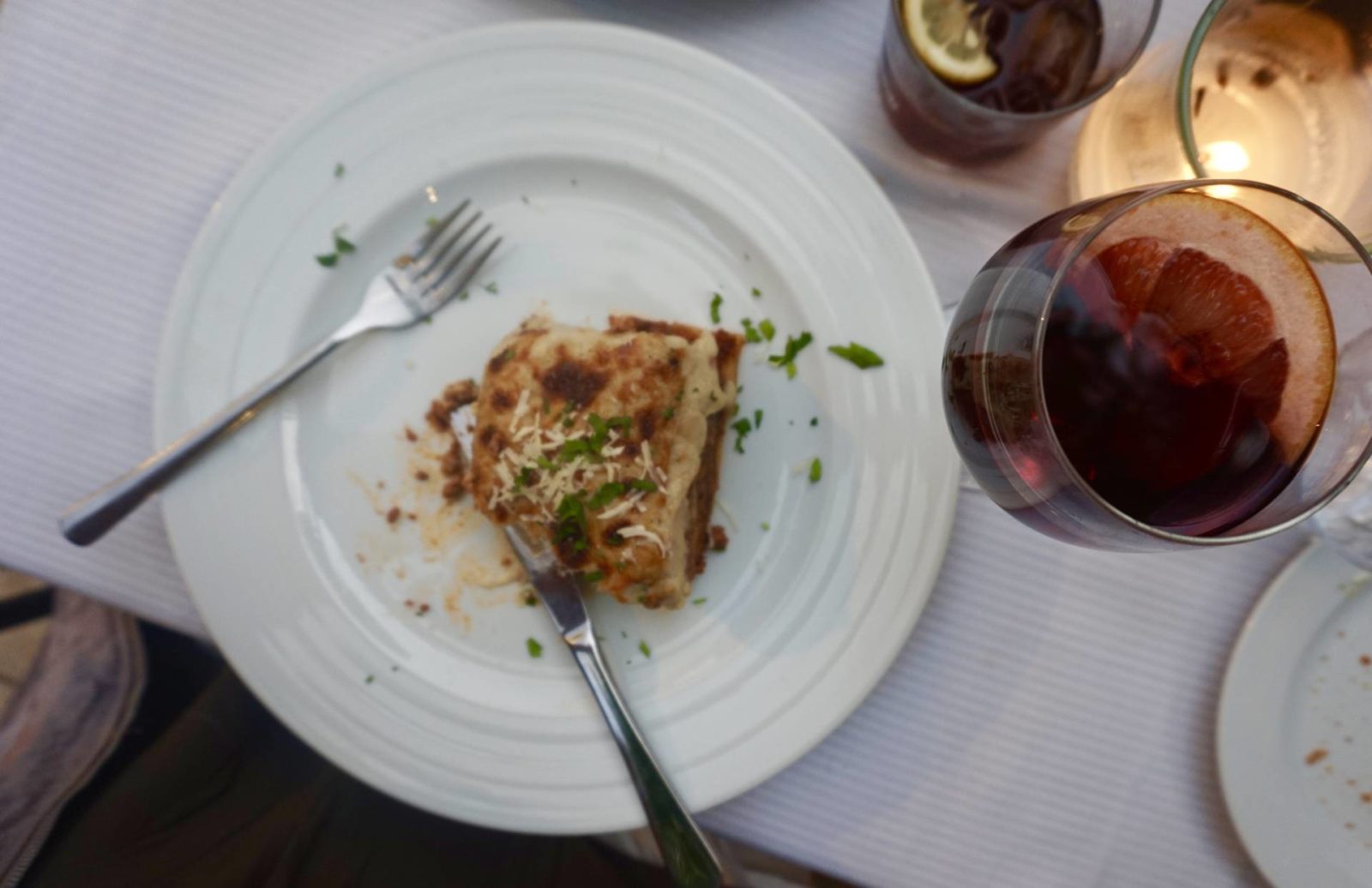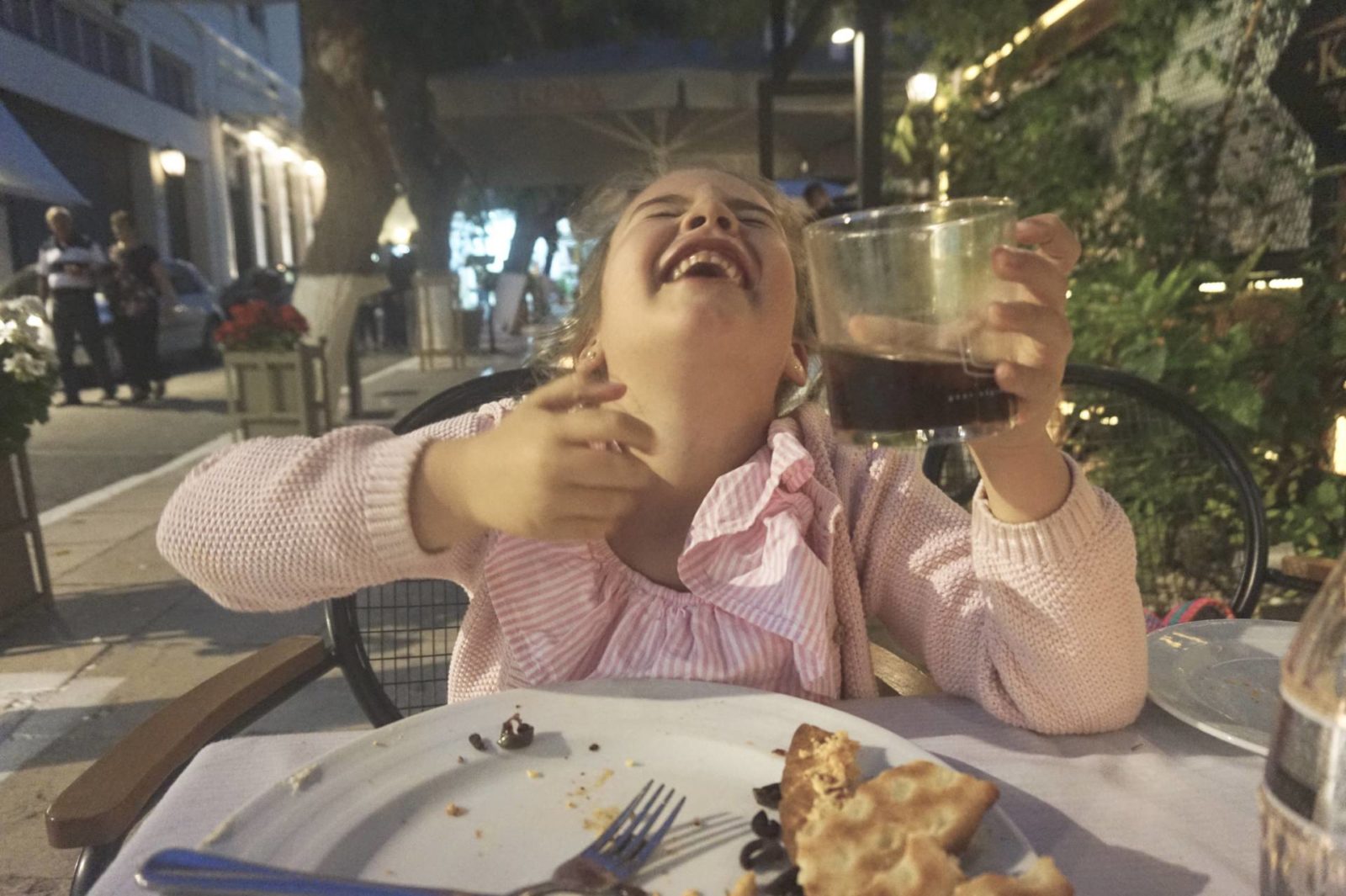 We also found plenty of opportunities to stop for tea / cake / ice cream / baklava it's the perfect mini pitstop and also allows you to soak up the street culture.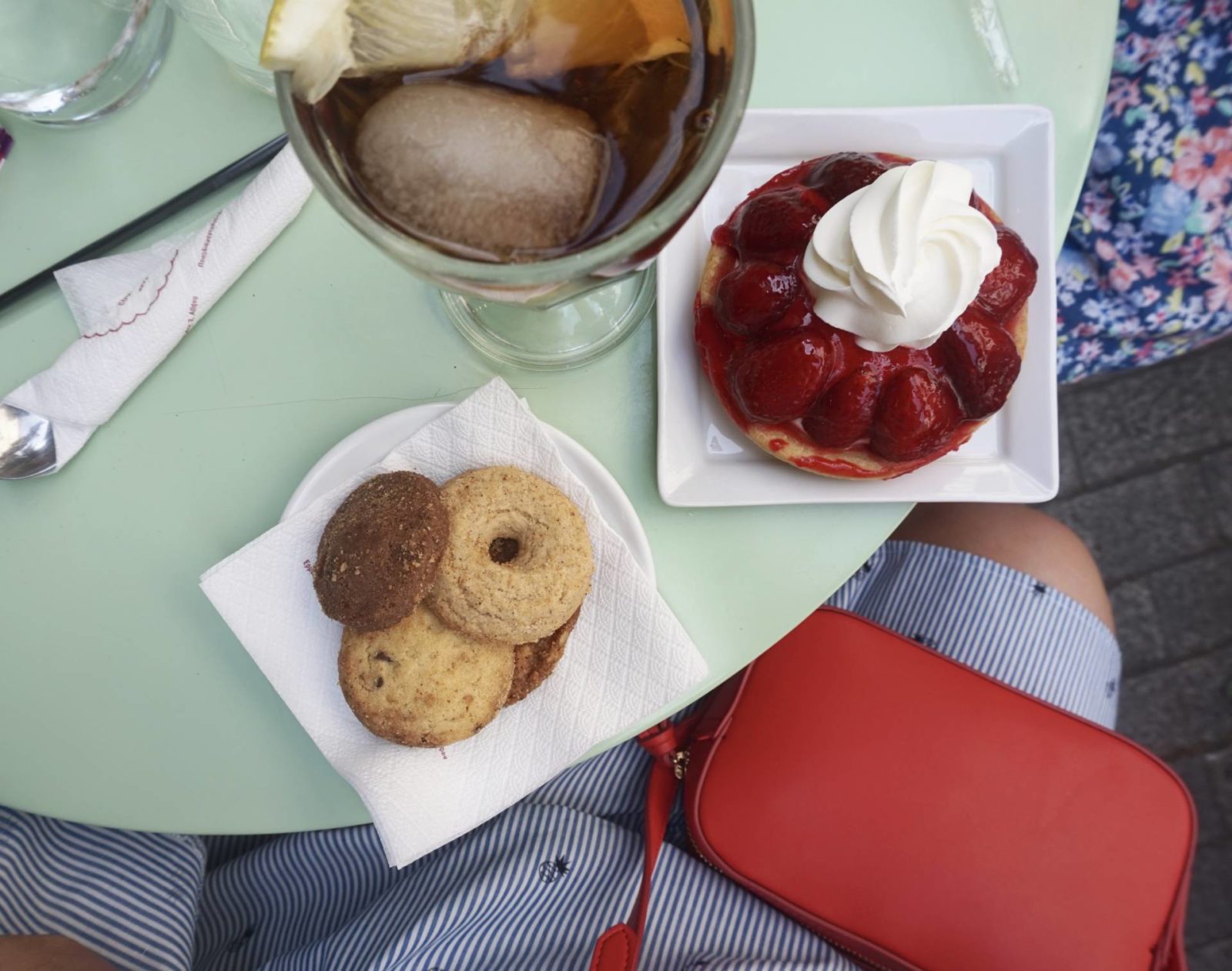 Here's a breakdown of our spending for the 48 hours in Athens:
Accommodation £50
Euros £150 gave us €170 which we spent as follows:
72 Hour Tourist Ticket (Travel) €22
City Sightseeing Bus €20
Entrance to Acropolis €20
Dinner on first night €34
Souvenirs €34
Lunch Day 1 €5
Drinks Day 1 €5
Ice Cream Day 1 €5
Lunch Day 2 €5
Ice Cream Day 2 €12
Drinks Day 2 €6
Snacks €10
Boo's Gold Headdress €5
Dinner at Airport €13
As you can see we pretty much came in bang on budget, as we sat at the gate ready to board the plane back to London, I got Boo to count the handful of change we had left (a great way to get children familiar with foreign currency and of course practice those mental maths skills) and we had 51 cents (approx 43 pence!) left of our original £200 budget. I had taken my debit card along with me on the trip prepared to spend if needed but not only did we succeed in the #TMS200 challenge but there was not one moment during our trip that I felt our limited budget meant we had to compromise on anything – the only thing we were poor on was time!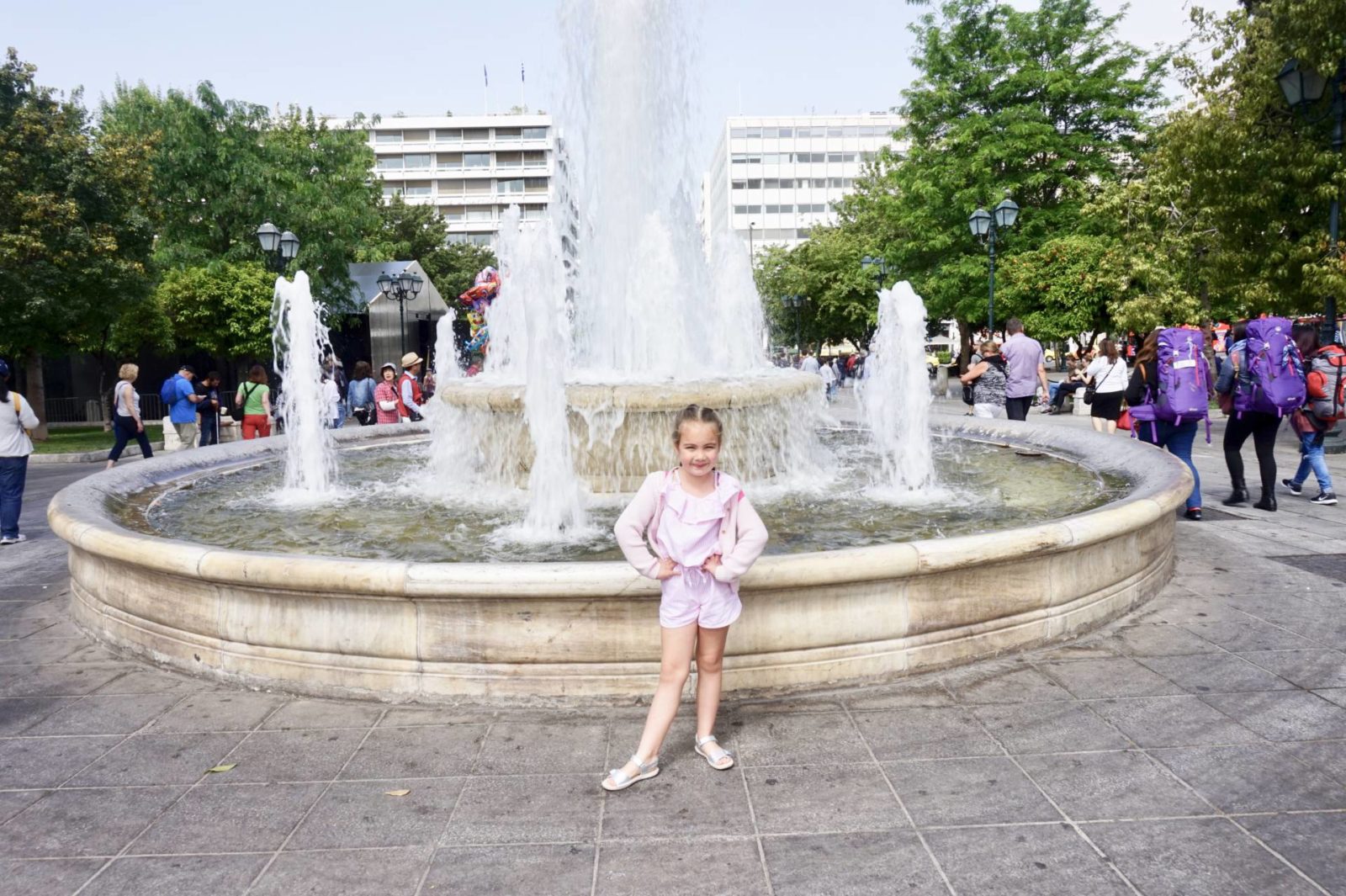 Culture and travel are two of the greatest gifts you can expose your children too – it allows them an appreciation of different cultures around the world and thanks to The Money Shop's #TMS200 challenge I hope I've been able to show you just how family travel doesn't have to break the bank.
Disclosure: The Money Shop invited us to take part in their #TMS200 Challenge and covered all costs. All opinions are our own.