Kids have a lot of energy. That's why it's important to make sure they have a healthy way to release it during the day. It's smart to create a list of activities that you can turn to at any time and get everyone playing nicely together.
The key is to have them running around or moving so that they're tired later and want to take a nap. You need to have a lot of ideas in mind so that you can change it up at any moment when the kids get bored. Be there to encourage the kids to play nicely as a group and keep engaged in the action. See four recreational activities to tire out the little ones.
Playground
Head to the playground together and spend time exploring the equipment and playing with other children. The children will naturally start running around and chase each other, which will help tire them out. The playground offers a lot of variety so each child should be plenty entertained while you're there. Encourage them to play hide and seek or push each other on the swings, so they keep busy. They'll soon be ready to go, and you can head home to rest.
Scooter
Another great idea is buying JD Bug scooters for each of your kids, so they can ride around the neighbourhood under your careful supervision. JB Bug is renowned for their scooter range, ideal for young children; ranging from the JD Bug Eco and Kiddies scooters for the younger riders to the JD Bug Original and JD Bug Pro Street scooters, which are perfect for scooting back and forth to school. Go for a long walk and let the children ride while you get your steps in for the day. They'll love the ability to scoot on by while you're walking.
Swimming
If you're lucky enough to own a pool, head to your backyard for the afternoon and watch the kids swim. Otherwise, travel to a local pool or beach as a group and supervise the kids in the water. Bring water balloons in case the kids get bored and want to play games outside of the water. Swimming will exert lots of energy and have the little ones feeling tired in no time. It'll be a nice afternoon for you too, because you'll get to be outside soaking up the sun.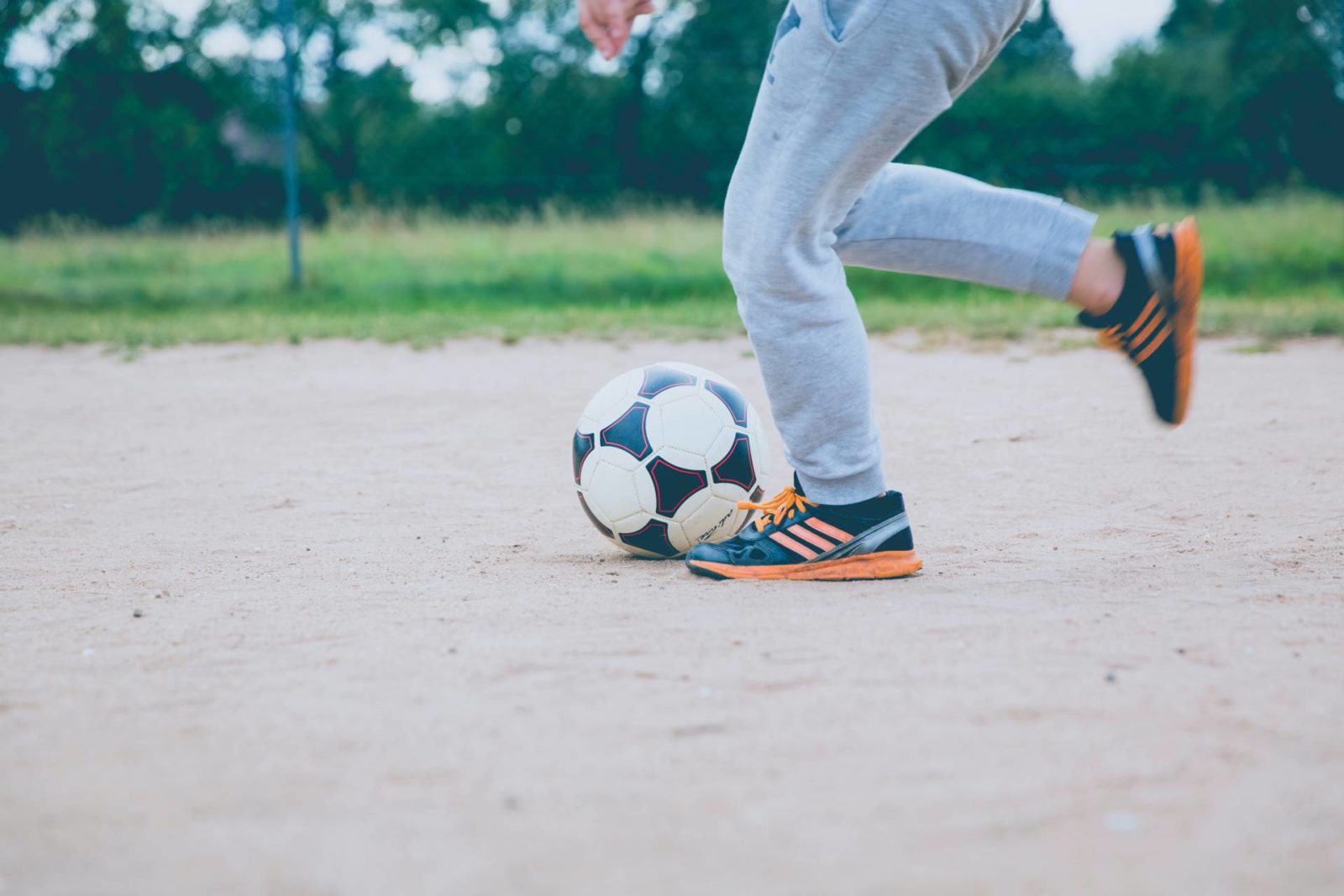 Kickball
Gather the neighbourhood kids and start a big game of kickball. The children will love the competitive nature of the game and getting to kick the ball as hard as possible. Don't worry about the rules too much. Let the kids have fun and enjoy laughing and being together. It's a great sport for letting loose and releasing energy running around the bases. It's an easy setup since all you need is an open space and a ball.
Have a nice day with your kids by helping to entertain them. Now you should be all set to offer up a few attractive ideas. These are four recreational activities to tire out the little ones.
Disclosure: This is a collaborative post.